When you have a business online, it's safe to say that a lot is riding on your ecommerce store. If your ecommerce website doesn't rank in search engines, your chances of drawing in customers are very slim – and you won't be able to make as much as you want to.
Fortunately, we've compiled a list of ecommerce SEO best practices to help you best optimize your online website to rank highly in search engines — and avoid common ecommerce SEO problems. Follow our guidelines to ensure that your ecommerce website has a shot at doing its best in organic search.
If you want to speak to a strategist about implementing these SEO best practices for your ecommerce site, feel free to give our ecommerce company a call at 888-601-5359.
What is ecommerce SEO?
If you're not familiar with search engine optimization, or SEO, you should be! Ecommerce SEO refers to the process of optimizing a website according to the guidelines of major search engines (like Google, Bing, and Yahoo) so that it appears more frequently, and ranks higher, in search results.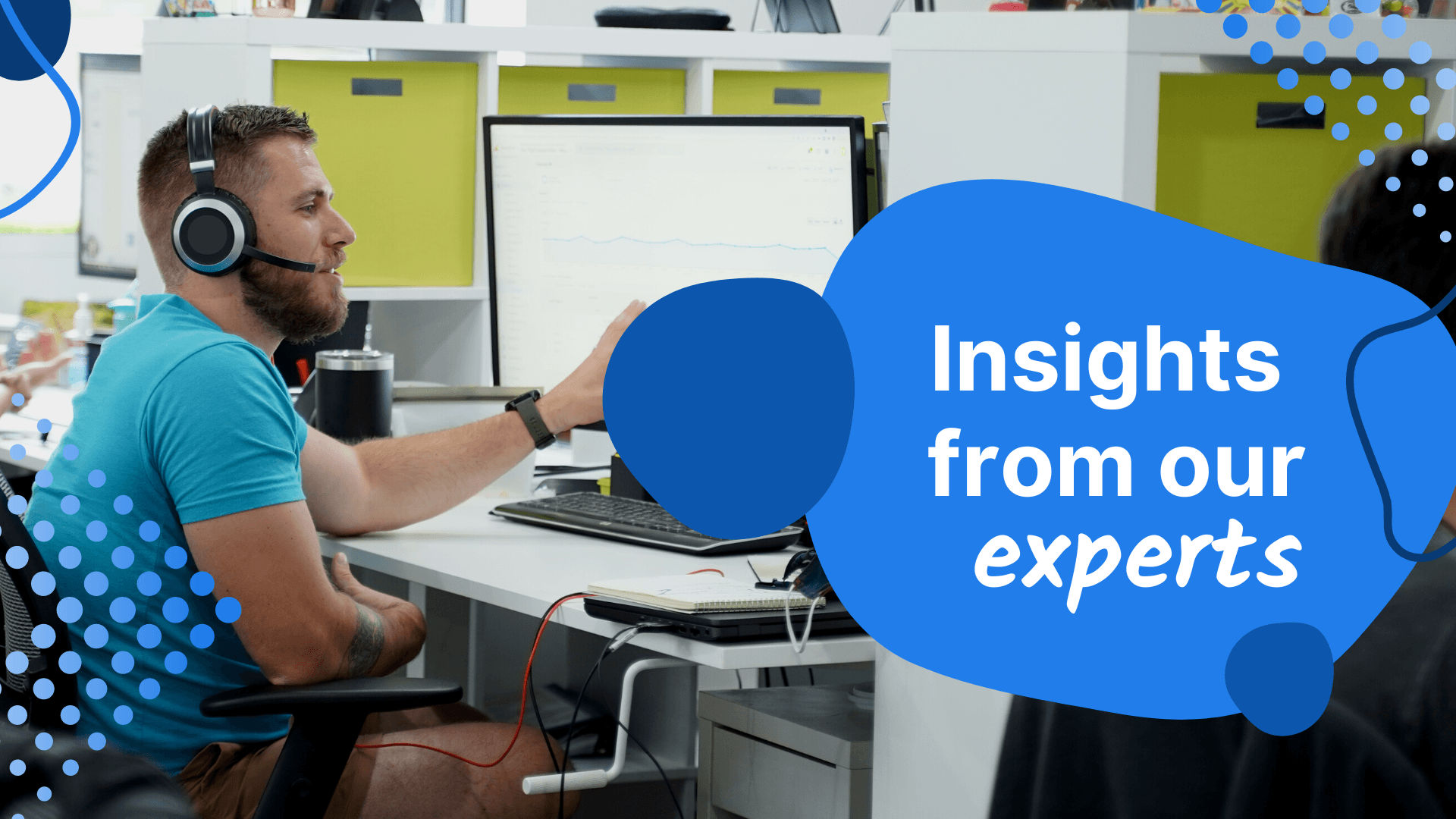 Although that sounds difficult, SEO really isn't all that challenging as long as you know what you're doing. In fact, many webmasters and store owners have been utilizing SEO best practices for ecommerce for years without even realizing it. But competition online is fierce, and the number of ecommerce stores online grows every day. So it's now more important than ever to get your site up to par.
SEO involves a number of tactics to improve your search engine performance, including creating keyword-rich content, designing a user-friendly website, and optimizing site elements like page titles and URLs. You may already be doing some of these things naturally, but others may be things you never even thought of.

Hear What It's Like to Work With WebFX!

"Our WebFX team was on top of everything. Best part is our lead contact felt like she was part of our company. She learned everything about our business so quickly and was able to be very efficient with our brand. Reacting to what we needed or wanted to change, making us feel so comfortable the whole way!"
Retail
About our list of ecommerce SEO best practices
We recommend the following best practices for ecommerce SEO so that business owners can increase their rankings and conversions, and to also help them avoid being penalized in search. By following this guide, you'll learn about our best SEO practices for ecommerce sites, and how to implement them on your website.
8 best practices for ecommerce SEO
1. Use important keywords
To make your product information friendly to both shoppers and search engines, make sure your sizes, measurements, colors, prices, and other details are easy to find, read, and understand. If you have website visitors from multiple regions, think about whether or not you should include measurements in standard, metric, or both. Check product images or photography against physical items to ensure they're accurate to color and size.
Some retailers keep their product prices from displaying until a user adds it to their cart. This can be due to a special sale, or because the retail is attempting to get around a manufacturer's minimum advertised pricing policy. Although hiding prices may not have a direct impact on SEO, if a shopper does not see the pricing information on a product page, they are likely to leave right away. This can result in a higher bounce rate, which we'll talk about in the next section.
Finally, try to keep your product information as up to date as possible. If a manufacturer makes new information available to you, you should do your best to include it! It's not only valuable for shoppers, but it can help get more keywords on your page and improve your rankings.
2. Design with shoppers in mind
Your website and product page design should add, not detract, from the shopping experience. Even if you sell the coolest, most desirable products in your industry at the best prices available, a shopper will probably get frustrated and leave your website if they find it hard to navigate or impossible to search.
Design is an important part of SEO, too. If a search engine detects that your website has a very high bounce rate – that is, visitors leaving very quickly after they first access a page – you may see your rankings start to slip. A well-designed website can help cut back on bounce rates, and can at least encourage visitors to browse a few more pages, even if they don't find what they want right away.
Your ecommerce website should be easy to navigate, with sensible menus or navigation options that clearly tell visitors what they will see when they click a link. You should also use images sparingly, since a long load time could lead to more impatient shoppers hitting the back button. And load time is – you guessed it – a ranking factor as well. So it's in your best interest to keep your pages loading as fast as possible.
If you're designing a new website and you're not sure where to start, browse a few of your favorite (or least favorite!) websites and take notes. What do you like about their design and navigation? What don't you like? From this, you can probably get a good idea of what your shoppers might prefer to see on your store.
3. Avoid cluttered, complicated URLs
The address by which a website visitor accesses a page on your ecommerce store is called a URL. URLs can contain a fairly big amount of information in a small space. They can contain categories names, product names, file types, or even actions (like "_blank" to open a new link in a new window).
SEO standards suggest that URLs should be as clear as possible, and that they should contain keywords relevant to what appears on the resulting page.
Avoid URLs like this:
http://www.websiteurl.com/cat?=328/product?=237828/main.html
A search engine isn't going to be able to pick up any kind of information from that URL! Instead, lean toward URLs like this:
http://www.websiteurl.com/lawnmowers/green-gas-powered-lawnmower.html
Not only can a search engine glean several pieces of information from that URL – you sell lawnmowers, you offer a green gas-powered variety, etc. – but a person can also tell at a glance what that URL leads to. If they send the link to someone else, the recipient is probably going to say "oh, a lawnmower!" and click to see the product. The first example URL, well… that could lead to just about anything, couldn't it?
4. Use alt text in images
If you've ever added an image to a website, whether through a CMS or by hand in HTML, you probably know about alt text. Alt text is a line of "alternate" text that is used in a variety of ways. It can be displayed in lieu of an image (if the link is broken, for example), or in some browsers, might be displayed when the user's cursor hovers over the image.
Alt text is another way to get your important keywords on your site. When a search engine crawls a website, it has no way of knowing what your images are, or why they are on a specific page. However, the alt text can tell search engines that your image is of a lawnmower. This helps give further context to the page, as well – that is, a page with the image of a lawnmower on it probably contains some content about lawnmowers.
Avoid instances where alt text may not be displayed, such as displaying a product image in Flash. Even if you already have important keywords on your product or category page, alt text helps give search engines context to the images on the page, and can help get them included in image searches for those keywords.
Alt text is also very important for users who are legally blind or have a hard time seeing webpages. Section 508 of the United States Rehabilitation Act requires websites to be equally accessible to those with disabilities. If you have a very image-heavy site and don't use alt text, a visually impaired person's browser won't be able "read" anything for them. In the past, some websites have found themselves in hot water for not abiding by this best practice. So ensure that all images on your site – even the smallest buttons or thumbnails – have alt text assigned to them.
5. Allow customer reviews
Reviews can help boost conversions on your product pages. It's actually proven: somewhere around 90% of consumers say they are more likely to buy products that have reviews, even if they're not completely positive. So it's in your best interest to let customers speak their mind after they buy something!
Surprisingly, allowing reviews may also help with SEO, which makes review management a common ecommerce SEO tip. Customers are very likely to naturally use important keywords in their reviews. Although duplicating the same keywords that already appear on your page isn't likely to have any impact, they might use synonyms or long-tail keywords that can help with your ranking (or at least send the right kind of signal to search engines).
6. Avoid duplicate content
If you are a retailer instead of a manufacturer, and you sell products produced by other companies online, you probably received product descriptions directly from the manufacturer. While it's a best practice to include as much information about your products as possible, you should do what you can to avoid duplicating any product descriptions or product copy that has been provided to you.
Duplicate content that is spread out between a few pages probably will not hurt anyone. However, due to changes in search engine algorithms, more and more websites are being penalized for duplicating their product copy. To avoid hurting your rankings, your goal should be to create new, unique descriptions for each item you carry. Although this can be difficult and time-consuming – especially if you carry a lot of items – it can help set you apart from the competition.
Readers like clear, interesting, and easy-to-understand product descriptions. But humor helps, too, and anything else that you can do to put a new "spin" on your subject will probably be appreciated. Aim for 3-5 concise sentences describing your product, being sure to use the appropriate keywords or phrases that you think the item in question should rank for.
Also, avoid copying blog posts or other original content from manufacturers. Not only is this a bad idea when it comes to duplicate content, it's also probably frowned upon by the company. Many distributors and manufacturers have content marketing plans just like you! If you see something on a manufacturer's website that you'd like to use, send them an email and ask permission first.
7. Create unique content
If your ecommerce website doesn't have a lot of original content, or doesn't have many products to speak of, you may find it very difficult to rank for your selected keywords or phrases. One way to combat this – and to give your shoppers a reason to buy from you – is to create some unique, interesting content.
Many retailers have a company blog where they talk about news, trends, or new developments in their industry. This is a great way to add more content to your website and give search engines something new to look through for ranking criteria. If you repeatedly blog about one subject, a search engine is pretty likely to consider you a leader in knowledge about that subject. And your readers will love it, too, as long as the posts are detailed and accurate.
There are a ton of content marketing strategies out there that can be used to help boost your rankings and improve your SEO. From guides to whitepapers to long-form blog posts or articles, there are many ways that you can draw in readers and optimize your website with "meaty" content that search engines will love.
8. Write for humans – not for search engines
Although we've stressed optimizing your ecommerce store for search engines, everything you do to your online store should ultimately be for the benefit of your shoppers. Your customers are not robots, after all! A paragraph of keyword-stuffed, nonsensical content might help your ranking a little, but it certainly won't help your conversion rate.
Your best bet is to hire an experienced copywriter who can walk the fine line between content that humans like to read and content that search engines want to rank. If you can't afford a copywriter, you can try to learn the practice yourself through online webinars or guides. Alternately, you can hire WebFX's experienced team of internet marketers to write copy for you—we're always happy to help!
Our digital marketing campaigns impact the metrics that improve your bottom line.
See More Results

WebFX has driven the following results for clients:

$3 billion
In client revenue

7.8 million
Leads for our clients

5.2 million
Client phone calls
Need help using these ecommerce SEO tips?
At WebFX, we pride ourselves on creating high-quality ecommerce websites that convert well, and bring back shoppers time and time again. Whether you're building a new online store or need to improve your current one, we're here to help you with all your ecommerce SEO needs and use these ecommerce SEO tips to grow your business.
Contact us today for a free proposal to call us at 888-601-5359 to learn more about our ecommerce SEO services.
Earn a 20% greater ROI with WebFX