What Is Click-Through Rate (CTR)? [Guide]
In paid online advertising, as well as online marketing, click-through rate (CTR) matters.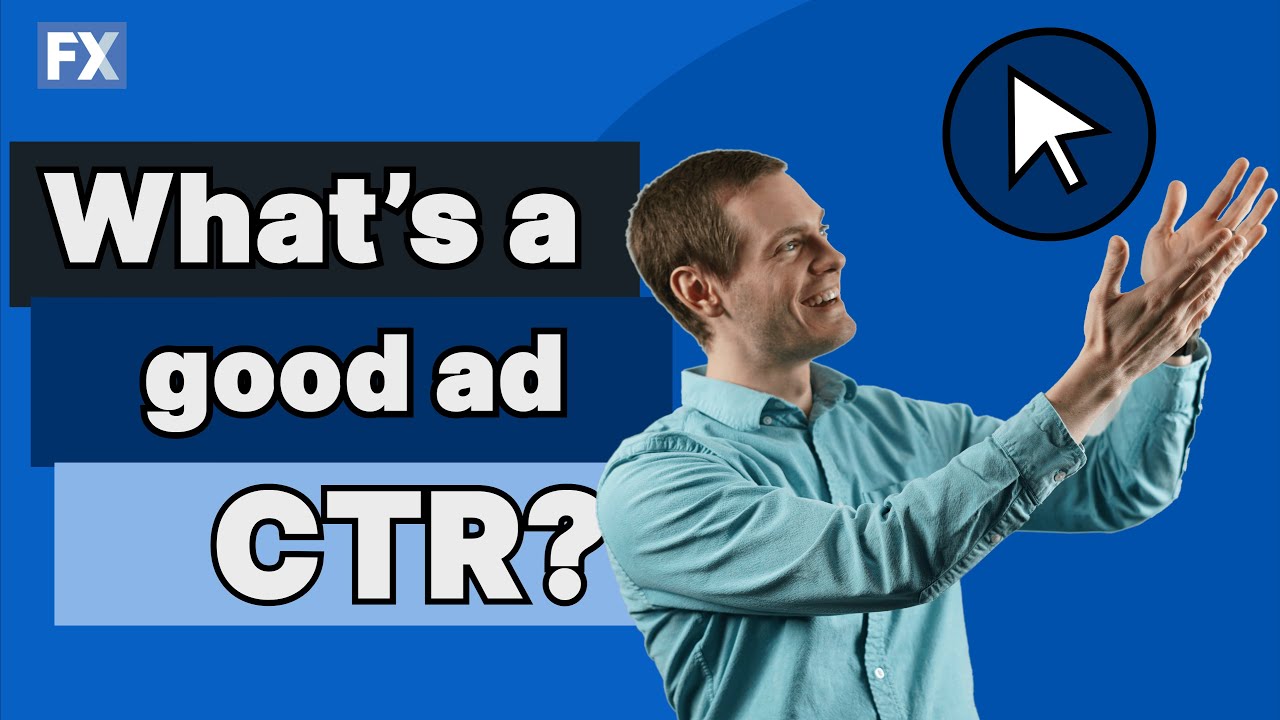 What is CTR? Why does it matter? How can you improve it?
These are questions that almost every marketer and business owner asks, and this guide to click-through rate's definition offers everything your company needs to get started with measuring, analyzing, and improving your CTR.
Keep reading to learn what CTR stands for in marketing and how to supercharge its impact on your marketing strategy. If you want to learn more about improving CTR, call us today at 888-601-5359 to speak with a strategist.
CTR Calculator: Calculate Your CTR Instantly
What is CTR?
CTR refers to the number of clicks you receive divided by impressions — the number of times your content is displayed, and it varies from industry to industry.
You want your campaigns to have high CTRs because when more people click to view your content and learn more about your business, they will be more likely to purchase.
CTR is important to monitor because it affects other aspect of your campaigns. With PPC, it impacts your quality score and cost per click (CPC). When you have a lower CPC and higher rankings, you maximize your opportunity to get a good return on investment (ROI).
How do you calculate click-through rate?
You can calculate your click-through rate with the following formula:
(Total Clicks) / (Total Impressions) = Click-Through Rate
In most cases, you won't have to calculate your CTR manually.
If you're advertising with pay-per-click (PPC) ads, for example, your PPC account dashboard will display your CTR. Similarly, if you're optimizing your website for search engine optimization (SEO), you can log into platforms like Google Search Console and view your organic CTR.
Why does click-through rate matter?

Your click-through rate matters for a few reasons, including:
CTR shows if people respond to your ad headlines, page title tags, and more
CTR provides insight into your audience targeting, understanding of search intent, and more
CTR influences the performance of your paid advertising and SEO efforts
CTR impacts your quality score on advertising platforms like Google Ads and Facebook
If you don't check your click-through rate, you remove a valuable digital marketing metric from your toolkit. Monitoring your CTR, however, can help your business evaluate strategies, fix issues, and improve overall campaign results.
Is a low click-through rate bad?
A low click-through rate can leave you and company decision-makers disappointed with paid online advertising, as well as organic marketing efforts, like SEO. Is a low CTR bad, though? Or do businesses need to change their perspective?
First, organizations need to look at their click-through rate from an industry perspective.
Look at the average CTR for your sector, and then decide if it's too low. While a market like automotive boasts an average CTR of 4%, the technology sector only manages a CTR of 2.09%. Learn the average for your industry, and then assess your click-through rate.

If your CTR doesn't match your market's average, then you may need to reassess your strategy.
For example, your company may look at the following features of your paid and organic campaigns:
Keyword targeting
Audience targeting
Ad offer
Ad landing page
Title tags
And more
Updates to these areas can help your business achieve a higher CTR.
While a low click-through rate isn't always bad, it can indicate a strategy that misses the mark.
Is a high click-through rate bad?
A high click-through is a stellar achievement, but is it always what you want? No, it isn't.
An inflated CTR can uncover several issues with your paid strategies. For example, your business may target keywords that, while related to your ad, don't drive the kind of audience you want to your website.
In this scenario, your company pays for clicks and users that don't matter to your long-term goals.
Yes, you're earning a high CTR, which improves your quality score, ad costs, and online visibility. You aren't, however, receiving the leads or customers that offer your business the most value and make your company successful.
Even if you have a high click-through rate that matches your industry average, still look at the performance of your campaigns. Chat with your sales team, for example, and learn if the kind of leads and purchases your ads generate are ones that benefit your business and its long-term goals for growth.
Where can I track CTR?
CTR applies to numerous digital marketing campaigns. Here are a few strategies where you can monitor CTR.
1. Pay-per-click (PPC) advertising
Pay-per-click (PPC) advertising is one digital marketing strategy where you'll want to monitor CTR. As stated previously, your CTR affects multiple aspects of your PPC campaign.
When you run a PPC advertising campaign, your ad will appear in the search results any time someone types in the keyword attached to your ad. When it appears in the search results, this counts as an impression.

If people are interested in your business, they will click on your ad. It's important that you create strong ad copy to encourage leads to click on your ad. In addition, choosing the right keywords will help you attract valuable leads that are interested in your business.
2. Social media marketing
Social media ads are ads that appear in your audience's newsfeed. Each social media platform has their own advertising program. To use social media ads, investigate your social media platform to see how their advertising program works.
With social media ads, your ads appear in the newsfeed of interested leads. It helps you reach more people that are interested in your business.
When you run a social media ad, you garner impressions every time your ad appears in a user's feed. If they click on your ad, it counts towards your number of clicks. It's simple and easy to monitor your CTR through these advertising programs.
3. Email marketing
With email marketing, CTR refers to the number of people who click a link within your email.
Your CTR for email marketing tells your business a plethora of important information about your campaign. It's one of the most important metrics regarding your email marketing campaign.
You'll need to pay attention to your email open rates too. Open rates can give you more context about your CTR because you can see how many people open your emails compared to how many click on a link in your email.
We foster and form long-term partnerships so that your business has long-term results.
Over 90% of WebFX clients continue partnering with us into year 2 of their campaign.
Hear from Our Happy Customers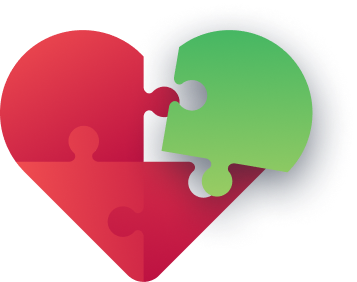 5 ways to improve your CTR
Improving your CTR can help your business improve conversion rates and earn more revenue online. So how can you boost your CTR?
Check out these six tips!
1. Re-evaluate your target audience
A key component of your advertising campaign is who you target. If you find that your ads have a low CTR, reconsider your target audience. You may not be targeting the right people, which is resulting in a low CTR.

Look at your audience to see who you are targeting. If you're only targeting people based on one or two factors, like age and gender, add more layers. Do this so you focus on a specific group of people.
You can target people from demographic information, socioeconomic status, or buying habits. This will help you target more qualified leads that will be more likely to interact with your content.
2. Create quality content
Whether it's a social media ad or an email marketing campaign, the quality of your content affects how your audience interacts with your campaign. If you want to increase clicks on your content, creating quality content will help you.
Your content gets your audience to click on your ad or open your email. If your content isn't interesting, your audience won't engage with it.
For your advertising campaigns, create strong ad copy to get your audience interested. Ensure that it is relevant to your audience and focuses on their needs. If you want your audience to click on your ad, you must create ad copy that is tailored to their needs and interests.
With email marketing campaigns, it's about the content on the inside. Your audience already took the first step to open your email, so now you need to dazzle them with the information on the inside of your email. Strong email copy will get them to read through your email and click on links that are most pertinent to them.
3. Use a strong CTA
Your CTA is a crucial part of getting your audience to interact with your content. It entices your audience to take the next step in the process. If you want to have an effective campaign, incorporate a strong CTA.
You don't want to use a generic CTA. It's important that you tell your audience what will happen if they click on the button. Be as specific as possible with your CTA.
Instead of saying "click here," say "download your free ebook now!" This tells your audience that if they click on the button, they will download the ebook. It's specific and detailed to help your audience know what they get.
4. Optimize your campaigns
To increase your CTR, optimize your campaigns to perform their best. If you create quality ad copy and reach the right people, you'll get them to click on your content and increase your CTR.
With strategies like PPC, use ad extensions to enhance your ad copy. The basic format for a PPC ad doesn't allow you to add much information, but by using ad extensions, you can make your ads more appealing to your audience.
There are numerous AdWords extensions you can use to improve your ad, including sitelink and callout extensions. These ad extensions add another dimension to your PPC ad and help you create a better advertising campaign.
In addition, you can optimize your campaign to ensure you're choosing the right keywords. Keyword selection plays a crucial role in PPC advertising because it determines where your ad appears in the search results. If you want to create an effective campaign, optimize your keywords to reach more relevant leads.
With PPC ads and social media ads, you can also focus on optimizing your campaign to reach the right people. Ensure that your ad appeals to your audience and speaks to their interests. When your reach your audience with more relevant ads, they're more likely to interact with them.
For email marketing, you can optimize your campaign by segmenting your audience. Each member of your audience has different wants and needs. By segmenting them, you ensure that they get content that is relevant to them.

Relevant content increases the likelihood of your audience clicking on your content.
These are just a few ways you can optimize your campaign to produce a better CTR. A better ad campaign will improve your CTR.
5. Test your content
When you create your content for your campaigns, it's important that you test it. You may create an ad or compose an email that you think works for your audience, but it may not be effective for them.
To create the best marketing content for your business, conduct A/B testing. A/B testing will help you find the right elements for your ads and emails.
You can test things like your images, your typography, and your CTA. It's important that you only test one element at a time to truly measure how the change affects your audience.
WebFX will help you improve your CTR
There are numerous steps you can take to improve your CTR. By improving your overall ad campaign, you'll improve your CTR, which will lead to more conversions. At WebFX, we have more than 20 years of experience creating advertising campaigns that improve CTR.
We're a full-service digital marketing company that can help you create an effective marketing plan. Our team of 500+ experts know how to optimize campaigns to improve CTR and conversions. When you partner with us, you'll get an experienced team that knows how to create content that increases your CTR.
If you're searching for a company that drives results, your search is over. To date, we've driven over $3 billion in sales and over 7.8 million leads for our clients. We know how to create campaigns that drive success for our clients.
Our clients love the work we do for them, too. In fact, we have over 1020 client testimonials that attest to the great work we do for our clients. Check them out to see what it's like to partner with a top CTR expert like WebFX!
Get started today
If you're ready to improve your CTR to earn more conversions for your business, contact us online or call us today at 888-601-5359 to speak with a strategist.
We look forward to hearing from you!