Social Media

Creating Exciting Advertisements With Facebook Instant Experience
Creating Exciting Advertisements With Facebook Instant Experience
7 minute read

Trevin serves as the VP of Marketing at WebFX. He has worked on over 450 marketing campaigns and has been building websites for over 25 years. His work has been featured by Search Engine Land, USA Today, Fast Company and Inc.
Want to boost engagement with social media ads? Facebook Instant Experience can help. Over 50% of users who open Instant Experience ads stick around to view at least half of the ad (an average view time of 31 seconds).
And since Instant Experience ads are built for mobile, your audience can stay engaged on the go without annoying load times.
Paid or Organic Facebook Advertising? See What Our Experts Say
Curious how Facebook Instant Experience ads can drive results for you? Keep reading or check out our Facebook advertising services to learn more!
What Are Facebook Instant Experience Ads?
Facebook Instant Experience ads are the new and improved Facebook Canvas ads, giving users full-screen highlights of your brand, products, and services.
Better yet, the ads work with most formats, such as images, videos, carousels, and slideshows. Here's how Facebook Instant Experience works:
In a user's feed, the ads appear as regular photo ads
A person clicks on one of the advertisements
It opens a mobile landing page that automatically expands to full-screen
With instant-loading speeds — 15x faster than the standard mobile web — Facebook Instant Experience works well with a wide variety of ad campaign goals:
App downloads
Video views
Landing page visits
And more
And the ease of implementing Facebook Instant Experience in social media advertising campaigns makes it easy to test their success through A/B testing.
Facebook Instant Experience templates
Facebook Instant Experience includes five easy-to-use templates specifically optimized for mobile, which make creating an engaging, media-rich, all-in-one-place advertising campaign easy. It's great for not only fashion, retail, ecommerce companies, but also any business model. Aside from Facebook's pre-built templates, Instant Experience lets you create custom full-screen experiences that you can add to almost any of Facebook's various ad formats.
You'll be able to custom build ads that include:
Carousels
Single photos
Videos
Text blocks
CTA buttons
And more!
And get this, each Instant Experience automatically includes a Facebook Pixel. This newly added feature makes it a breeze to target previous viewers in a remarketing campaign. Even better, you can now integrate third-party pixels into your Instant Experience ads. With these, you'll have all the detailed data and metrics you need to make your marketing campaign a success.
Instant Storefront
Instant Storefront sets up like a product magazine with a grid of photos showing multiple products that users can interact with all in one place.
This template gives you the best place to incorporate your ecommerce catalog into your Facebook marketing campaign, providing you with an online social media platform for interested users to browse your products.
Instant Storytelling
Looking to build your brand image? Then, this is the format for you. With Instant Storytelling, you build video ads great for telling engaging stories about your brand.
In videos, it's easy to let your audience get to know all the unique quirks and personalities of yourself, your team, and the company you make up. This style of ads provides an excellent way to showcase how the products and services you offer can help solve your audience's problems, whether that be staying in the know, looking trendy or anything in between.
Instant Lookbook
Instant Lookbook is another image format similar to Instant Storefront. The difference from Instant Storefront, though, is that instead of images appearing as a grid, the images show as full-screen.
Your users can scroll down through images from your product list one photo at a time. With Instant Lookbook, users see your products in action. Each product image gives them a look at what it would look like on people similar to themselves, as well as additional product information to help them decide to buy.
It's a great way of boosting sales.
Instant Customer Acquisition
Instant Customer Acquisition is one of the coolest changes from Facebook's original Canvas ads. With Instant Customer Acquisition, advertisers can set up ads that function as landing pages (complete with actionable CTAs), all specifically for the mobile app. Users can download apps, sign up for an email newsletter, or click to find out more right from the comfort of their Facebook app.
The landing pages are fast too! With most mobile landing pages taking up to 15 seconds to load, the instant load speed of Instant Customer Acquisition makes a stark difference.
Instant Form
Instant Forms, another excellent addition, all users to submit information straight through the ad. This makes it a great option to pair with Instant Customer Acquisition.
With Instant Forms, users do not need to leave the platform (which often causes users to abandon ad), especially with slow landing page speed. Facebook also makes it easy to fill out forms. The Instant Forms automatically fills out with as much information as Facebook knows about the user, which makes it a snap for users to convert.
As a result, your conversion rates will skyrocket. Don't believe me? Check out these six remarkable success stories.
6 inspiring Facebook Instant Experience examples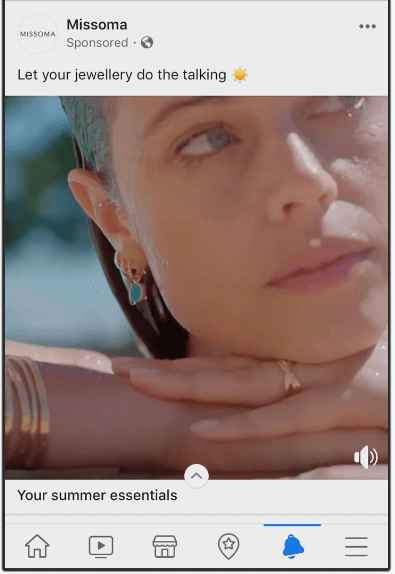 Missoma is a contemporary jewelry company that uses 18k gold and precious to semi-precious gems. Using Facebook's Instant Experience to build an immersive ad, Missoma captured their audience's interest and gained:
6x increase in website visits
2x increase in purchases
2x increase in revenue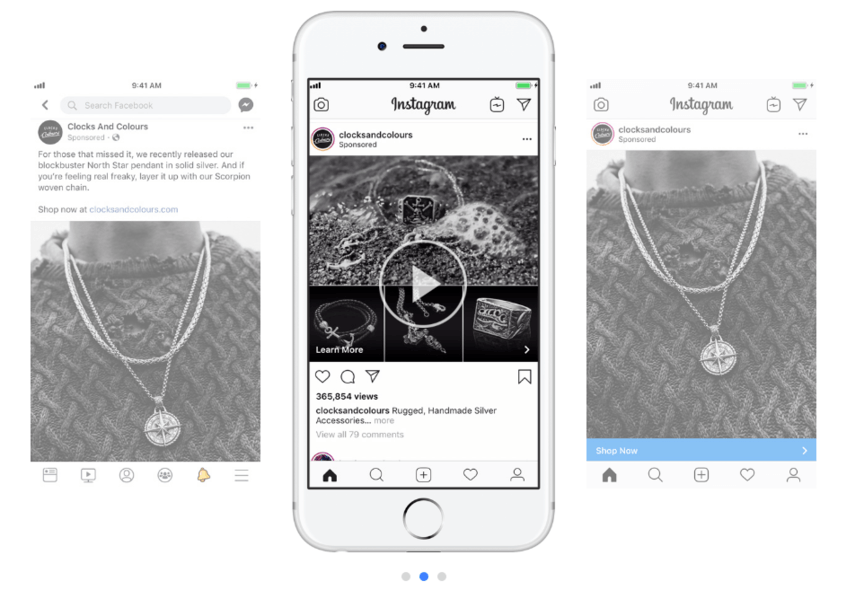 Clocks and Colours is a men's accessory retailer based in Toronto, Canada. The company used a variety of ad formats including Facebook Instant Experience to create an engaging, storytelling content strategy that gained them:
97% increase in overall online revenue
22% lower cost per acquisition
14% higher return on ad spend
3x increase in return on ad spend
2x increase in attributed Facebook direct-response revenue
With results like these, Clocks and Colours definitely met their marketing goal of boosting online sales.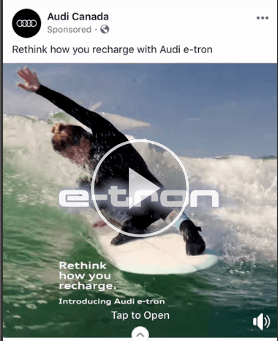 Audi Canada is a luxury automotive brand that used Facebook Instant Experience to achieve the goal of expanding awareness of the first fully electric e-tron vehicle in the Canadian market. They focused on 90-second videos that showcased the electric car in nature. Audi Canada's efforts resulted in:
18% conversion rate for lead form submission
5-point lift in ad recall
Read: 7 Automotive Marketing Examples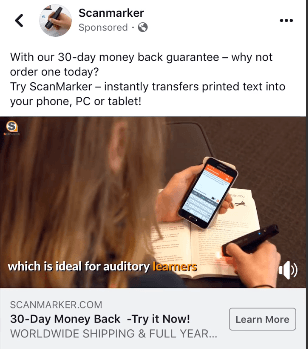 Scanmarker creates digital highlighters that scan and transfer text to a wide range of computer programs. They can even translate text into 40 different languages. With the goal of raising awareness for their wireless models, Scanmarker managed to attain these results using Facebook Instant Experience:
13x average return on ad spend for their campaign
9x increase in conversions
3x higher return on ad spend than their goal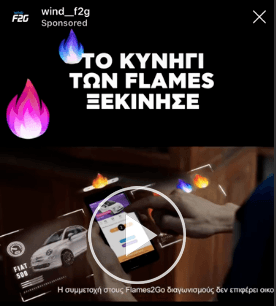 WIND Hellas is the leading telecom provider in Greece. They wanted to boost engagement and promote their youth-centered brand F2G using Facebook's Instant Experience in their marketing campaign. Here's how they did:
90% lift in campaign awareness among females
60% of people in Greece aged 13–34 years reached
4-point lift in campaign awareness among females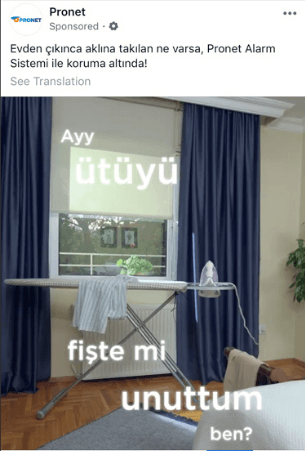 Pronet Security Services is a Turkish electronic residential and commercial security company. Their social media marketing goal was to secure low-cost sales leads. Check out their results:
77% more sales appointments scheduled
71% higher conversion rate
32% lower cost per lead
10% increase in leads
Drive results with Facebook Instant Experience and WebFX!
WebFX is a Meta Business Partner. We know how to create Instant Experience ads that drive results. Our talented team of 500+ digital marketers is here to help with all your social media needs.
We've generated $3 billion in revenue for our clients — and that's just in the last five years! Ready to take your social media advertising to new heights? Contact us online or call us at 888-601-5359 to find out more!
Trevin serves as the VP of Marketing at WebFX. He has worked on over 450 marketing campaigns and has been building websites for over 25 years. His work has been featured by Search Engine Land, USA Today, Fast Company and Inc.

WebFX is a full-service marketing agency with 1000+ client reviews and a 4.9-star rating on Clutch! Find out how our expert team and revenue-accelerating tech can drive results for you! Learn more
Twitter and Facebook Status Generator
Finding engaging social media content for your business can be difficult. Use our tool to quickly find ideas and post directly to your page.
Give Me an Idea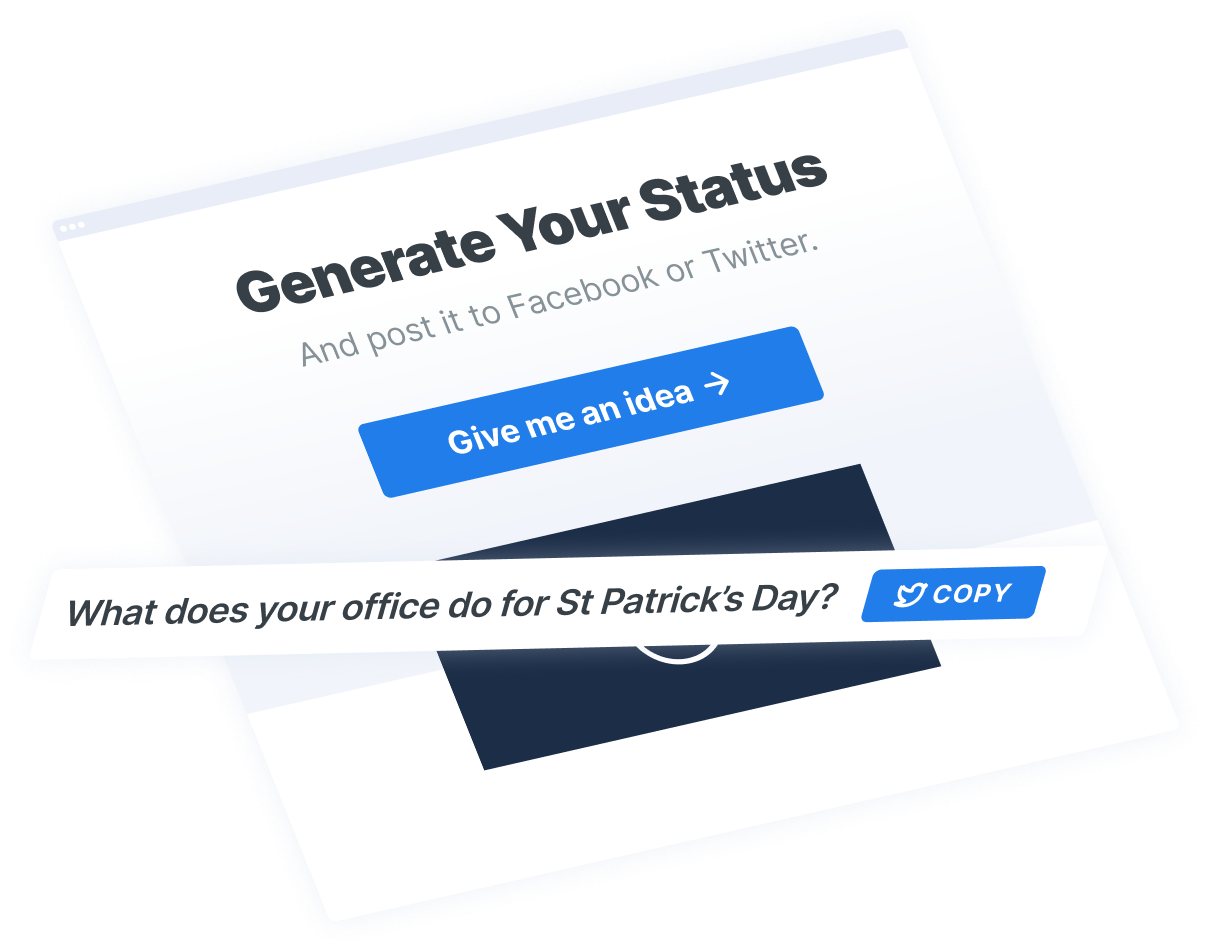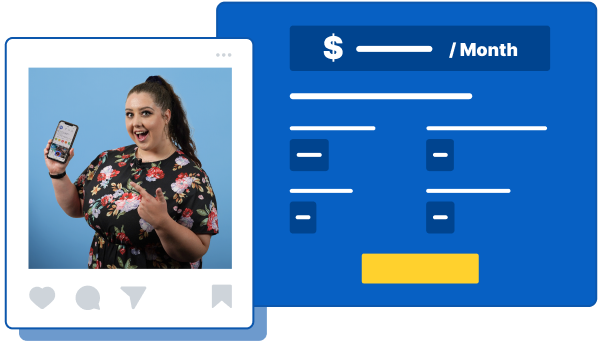 Twitter and Facebook Status Generator
Finding engaging social media content for your business can be difficult. Use our tool to quickly find ideas and post directly to your page.
Give Me an Idea