TikTok has quickly grown into one of the world's most popular streaming and social media platforms. Not only can you enjoy countless hours of entertainment watching videos, but you can also utilize TikTok to advertise your products and services.
That's why we've compiled this ultimate list of TikTok statistics in 2023 to prove how valuable this platform can be for your company.
So, keep reading to browse through our list of TikTok stats in 2023, including:
And if you want to learn more about how you effectively promote your brand on popular social media platforms, sign up for our newsletter, Revenue Weekly! Our subscribers get the latest marketing advice and tips sent straight to their inbox from our award-winning experts!
General TikTok statistics in 2023
Ever wondered how many people have downloaded TikTok? What about how many views different types of videos get on TikTok? We've got the answers for you!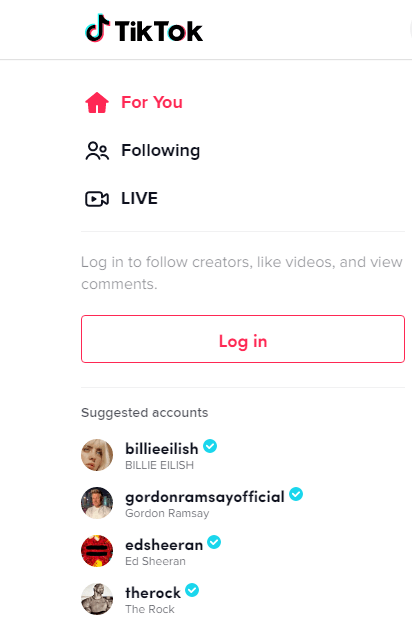 Check out some general TikTok statistics in 2023 below:
TikTok is the 6th most used social platform in the world (Source)
TikTok was the most downloaded app in the world in 2021 (Source)
TikTok is available in 155 markets and 75 languages (Source)
The second most viewed category on TikTok is "dance" (Source)
21 to 34 seconds is how long the highest performing videos on TikTok last (Source)
167 million TikTok videos are watched in one minute (Source)
5 billion is how many views videos longer than one minute get on TikTok (Source)
$50 billion is the estimated value of TikTok (Source)
$4.6 billion is the estimated revenue of TikTok is 2021 (Source)
$2.3 billion is how much consumers spent on TikTok in 2021 (Source)
93% of top performing videos on TikTok have music (Source)
88% of users say that music is critical to their experience on TikTok (Source)
75% of users say that they discover new songs on TikTok (Source)
56% is how much impressions can increase by if you add closed captions to your video (Source)
6% is how much impressions can increase by when your video is between 21 to 34 seconds long (Source)
TikTok user statistics in 2023
How many users are on TikTok? What's the average age of TikTok users? We've got the perfect list of TikTok user stats just for you!
Browse our favorite noteworthy TikTok user statistics in 2023 below:
Business TikTok statistics in 2023
Consumers love to interact and engage with their favorite brands on social media platforms like TikTok. In fact, users often discover new brands, products, and services on TikTok.

Check out more impressive business TikTok statistics in 2023 below:
74% of people use social media when making a purchasing decision.
Make their decision easy with a stellar social media presence. See how your brand can level up by requesting a no-obligation proposal today.
One of our experts will be in touch within 24 hours!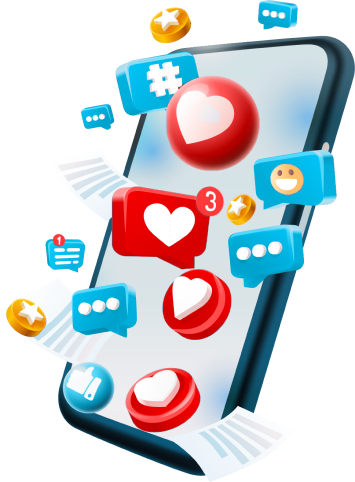 Make these TikTok statistics a reality with WebFX
Are you ready to start promoting your products and services on TikTok after reading those impressive TikTok stats for 2023? WebFX has you covered.
At WebFX, our team of over 500 social media experts can help you implement an effective TikTok marketing campaign that boosts your brand awareness and drives revenue.
Chat with one of our strategists today by calling 888-601-5359 or contact us online to learn more about how our TikTok advertising services can help your business grow!
WebFX Careers
Join our mission to provide industry-leading digital marketing services to businesses around the globe - all while building your personal knowledge and growing as an individual.