Social Media

7 Reasons Why Your SMB Needs a Facebook Messenger Bot
7 Reasons Why Your SMB Needs a Facebook Messenger Bot
11 minute read
Sarah Berry is a Google Analytics-certified Web Marketing Consultant at WebFX. She's written over 400 articles on digital marketing, covering topics like SEO, CRO, and Amazon. When she isn't polishing her Time Magazine Person of the Year Award, she's spending time with her flock of ducks.
Have you ever thought about using Facebook Messenger bots for business? With more than 20 million companies messaging consumers on Facebook Messenger, it's obvious that the platform offers value to businesses. Whether you're helping shoppers make a purchase, assisting customers with questions, or offering recommendations to new clients, it's an essential tool.
Facebook Messenger bots, however, are an even more critical feature for small-and-midsized businesses (SMBs). With a smaller team and more responsibilities, a Facebook Messenger bot serves as the perfect assistant by handling those day-to-day customer service tasks that turn shoppers into repeat customers. Keep reading to discover why a Facebook Messenger bot for business is perfect for SMBs!
What is a Facebook Messenger bot?
A Facebook Messenger bot serves as artificial intelligence (AI) messaging program that can automate several conversation-related tasks, such as providing game highlights, product recommendations, and billing statuses.

This type of chatbot can also help with the following goals:
Improve brand awareness
Drive transactions
Acquire new customers
Provide customer assistance
To integrate a bot into your Facebook Messenger, you'll often partner with a chatbot developer. A few examples of free and paid chatbot builders for Facebook Messenger include Drift, ChatFuel, ManyChat, and LeadFlip.
The 7 best reasons for getting a Facebook Messenger bot
Debating about whether your business should have a Facebook Messenger bot? Think again.
We've compiled some of the most compelling reasons — and case studies — for why your SMB needs to invest in a chatbot. Discover the seven reasons your SMB needs a Facebook Messenger bot, below:
1. Offer your clients 24/7 service
Whether you're a local business or ecommerce store, providing 24/7 service is an immense perk. While you're away from your storefront or office, your bot can work for you and your team. It can help clients book a service, purchase a product, or pay a bill.
This feature is also valuable because more than 55 percent of users would rather message than call a company's customer service team. If you're worried about your chatbot providing lackluster service, don't. You can tailor it and train it, ensuring it captures the voice of your brand.
Look at Rogers Wireless, a wireless service provider for Canada. Its Facebook Messenger bot increased customer satisfaction by 65 percent. Even better, complaints from customers also dropped by 65 percent.
As an SMB, you can apply the same approach as Rogers Wireless.
If you're a landscaping company, for example, you can let customers book or modify their service appointments online, through your Facebook Messenger chatbot. With this option, you eliminate a frequent pain point for shoppers — remembering login credentials. Plus, you're appealing to consumers that would prefer to chat online, versus over the phone.
That feature can sway shoppers into choosing your company versus a competitor, which keeps your landscaping team busy year-round.
2. Answer your most common questions
Depending on your product or service, your team may spend a fair portion of their day answering some of your most frequently asked questions (FAQs). While this task can help your team build relationships with potential clients, it also cuts into their time. By partnering with a trusted chatbot developer, you can launch a bot for Facebook Messenger that's ready to answer your FAQs.
Even if you have an FAQ on your website, a bot provides a smart solution to consumers that find your company on Facebook. One example of a company that adopted a bot for this purpose is Globe, a telecom company. By investing in a bot, named Gie, Globe decreased calls to their customer service center by 50 percent.
Their call center's costs also dropped by 10 percent.
This benefit is even more valuable for SMBs, as it's critical that your operating costs don't grow out of proportion. Plus, you have a smaller team with a variety of responsibilities, so you want to prioritize their time. With a Facebook Messenger bot for your business, you can optimize your time and budget.
If you're a window tinting company, for example, you can use your chatbot to answer common customer questions, such as about the different tint types, shades, warranties, and more. That provides your shoppers with a lot of valuable information. It can also help them decide whether to move forward with contacting your team — or asking your chatbot for a personalized quote.
The best part is that this happens without imposing on your team's time.
3. Automate your day-to-day tasks
Automation is another reason you want a Facebook Messenger bot for your business. With a well-designed bot, you can respond to general and account-specific questions — whether you're open or closed for the day. A few examples of tasks you can automate include:
Payments
Transactions
Account statuses
And more
One unique example of automation through a chatbot comes from Absolut, which is a brand of vodka. To promote their brand, Absolut offered users a complimentary drink at a local bar — plus a free ride home via Lyft, a ride-sharing app. For Absolut, this automated promotion was a success.
The company exceeded its goals for redemption rates and its sales multiplied by almost five times. The best part was that their bot handled everything, from finding a local bar to delivering the redemption codes.
Like the past reasons to adopt a Facebook Messenger bot for your business, your SMB can also implement automation into your chatbot — and that's the great thing about Facebook bots, businesses of all sizes can use them and benefit from them. Say you're a heating oil delivery company, for example.
With your chatbot, you can provide a client with up-to-date information on their account, such as their current invoice, past payments, and next scheduled delivery.
That's an immense convenience to both your customers and your team. They can find the information they need — without logging into their customer account — and your team can work uninterrupted on high-priority tasks, such as re-arranging truck schedules to accommodate an emergency delivery.
4. Expand your unique selling points
A Facebook Messenger bot also builds on your unique selling points (USPs). That can set you apart from other businesses, which is critical as a smaller business. Plus, it opens you up to a wider audience, as 53 percent of shoppers are more likely to do business with a company they can message.
Allianz France, an insurance company in France, exemplifies this type of consumer behavior. Instead of calling to receive an insurance quote, users could coordinate with the company's bot to receive a personalized quote. The process only requires 1.5 minutes of a person's time — and the quote generates in 30 seconds.
For Allianz France, this feature enhanced their selling points to shoppers throughout the country and eliminated the hassle of calling.
No matter your industry, a chatbot on Facebook Messenger can serve as a unique advantage. Whether you're a landscaping, heating oil, or window tinting company, a Facebook Messenger bot provides you with a competitive edge in a market where product research starts online. In fact, 80 percent of consumers begin their research into a product or service online.
A second study also found that 74 percent of shoppers use social media when it comes to making a purchase decision, which emphasizes the value of a Facebook Messenger bot for your SMB business.
5. Build your brand awareness
For brand awareness, social media is an excellent platform. A bot can support your brand awareness efforts by providing interactive experiences that aren't sales-orientated, but instead customer-orientated. To support its brand awareness campaign, McDonald's implemented a bot on its Facebook Messenger.
The so-called TrayQuest chatbot aimed to supplement the fast-food chain's tray liners by offering interactive games. For McDonald's, TrayQuest was a massive success. At participating locations, more than 90 percent of users activated their tray liners.
That translated to TrayQuest entertaining 175,000 people in a seven-day period. What about a small-to-midsized business, though?
Cue Love Your Melon, which is an SMB ecommerce store that donates 50 percent of its profits. To build its brand, as well as connect with existing customers, Love Your Melon utilized its Facebook Messenger chatbot to deliver sponsored messages that showcased its mission, products, and more.
In response, Love Your Melon earned 14 times back on its ad spend. Plus, it established itself among new audiences. That led to more website traffic, as well as purchases, which helped the team work towards its goal of donating beanies to children diagnosed with cancer.
6. Expedite your purchase process
Personalized shopping quizzes are another helpful feature your business can use with a Facebook Messenger bot. With these quizzes, you can help users find the best product or service for their home or business. LEGO, for example, utilized this feature with their Facebook Messenger bot — also known as Ralph the Gift Bot.
When shoppers chatted with Ralph, he'd ask questions about who they were shopping for, such as that person's age, in order to recommend the perfect product. For LEGO, the results were noteworthy. The team earned back their return on investment (ROI) six times over, which led them to reconsider their advertising and marketing strategy as Facebook Messenger provided a better ROI than other social media platforms.
As a smaller company, you can also apply the approach of LEGO to your Facebook Messenger bot.
If you're a florist, for example, you can use your chatbot to help shoppers choose the perfect flower or arrangement for pick-up or delivery — which is an immense benefit during holidays defined by flowers, such as Mother's Day and Valentine's Day. Unlike Ralph the Gift Bot, however, your bot may ask shoppers about the type of arrangement they're looking for, such as a get well, birthday, or romantic bouquet. It may then follow-up with images of your various arrangements for those themes.
After a shopper chooses their preferred arrangement, they can make their purchase.

Some companies have also repurposed these quizzes for booking purposes. For example, you can use a chatbot to help consumers find a hotel room for their upcoming visit.
Your bot can ask about their check-in and check-out date, as well as their preference for a smoking or non-smoking room. Mercedes-Benz used this idea when it came to booking test drives. Users could explore the car manufacturer's lineup of vehicles and take a quiz to determine which model they'd like to test drive.
Afterward, they could schedule a visit.
7. Notify your most frequent customers
A bot for your Facebook Messenger can also help you keep followers up-to-date on your business. Whether you want to notify clients about a new service, a temporary closing, or a new post on your blog, you can have your bot keep your target audience informed.
This feature is wonderful for SMBs, as you can use it in several ways, including:
Heating oil company: Use your chatbot to alert customers to delivery delays, such as due to inclement weather. You can even notify shoppers ahead of time to an impending storm, encouraging them to refill their tank as a safety precaution.
Restaurant: Let families know that you have limited reservations left for an upcoming holiday, such as Thanksgiving. Or, let diners know about your new location, seasonal menu, specials, and more.
Manufacturer: Alert clients to upcoming delays due to annual plant maintenance, strikes, or weather. Highlight a new piece of machinery that lets your company manufacture with more accuracy.
A real-life example of a company using a Facebook Messenger bot for this purpose is Techcrunch, an online publisher for tech-related news. Its bot notified followers about its latest articles. Their bot would also determine what articles to send based on user responses, such as if they clicked to read the article.
While Techcrunch didn't release data on the success of its bot, it did note a substantial increase in active user sessions. Even better, the team expects monthly sessions on its website to rival that of its mobile app, indicating that their bot's working as intended.
Not happy with your social media engagement?
We've got just the blog post for you.
Read the Blog Post & Watch the Video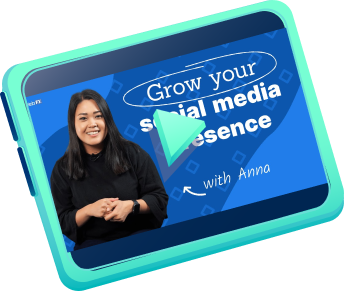 Ready to boost your social media strategy?
Want to learn more about strengthening your strategy on social media, including on Facebook? Check out our go-to guide, "Expert Tips on Social Media," to optimize your online presence and campaigns.
Or, join our email newsletter at the top for the latest tips and strategies!
Sarah Berry is a Google Analytics-certified

Web Marketing Consultant at WebFX

. She's written over 400 articles on digital marketing, covering topics like SEO, CRO, and Amazon. When she isn't polishing her Time Magazine Person of the Year Award, she's spending time with her flock of ducks.

WebFX is a full-service marketing agency with 1000+ client reviews and a 4.9-star rating on Clutch! Find out how our expert team and revenue-accelerating tech can drive results for you! Learn more
Twitter and Facebook Status Generator
Finding engaging social media content for your business can be difficult. Use our tool to quickly find ideas and post directly to your page.
Give Me an Idea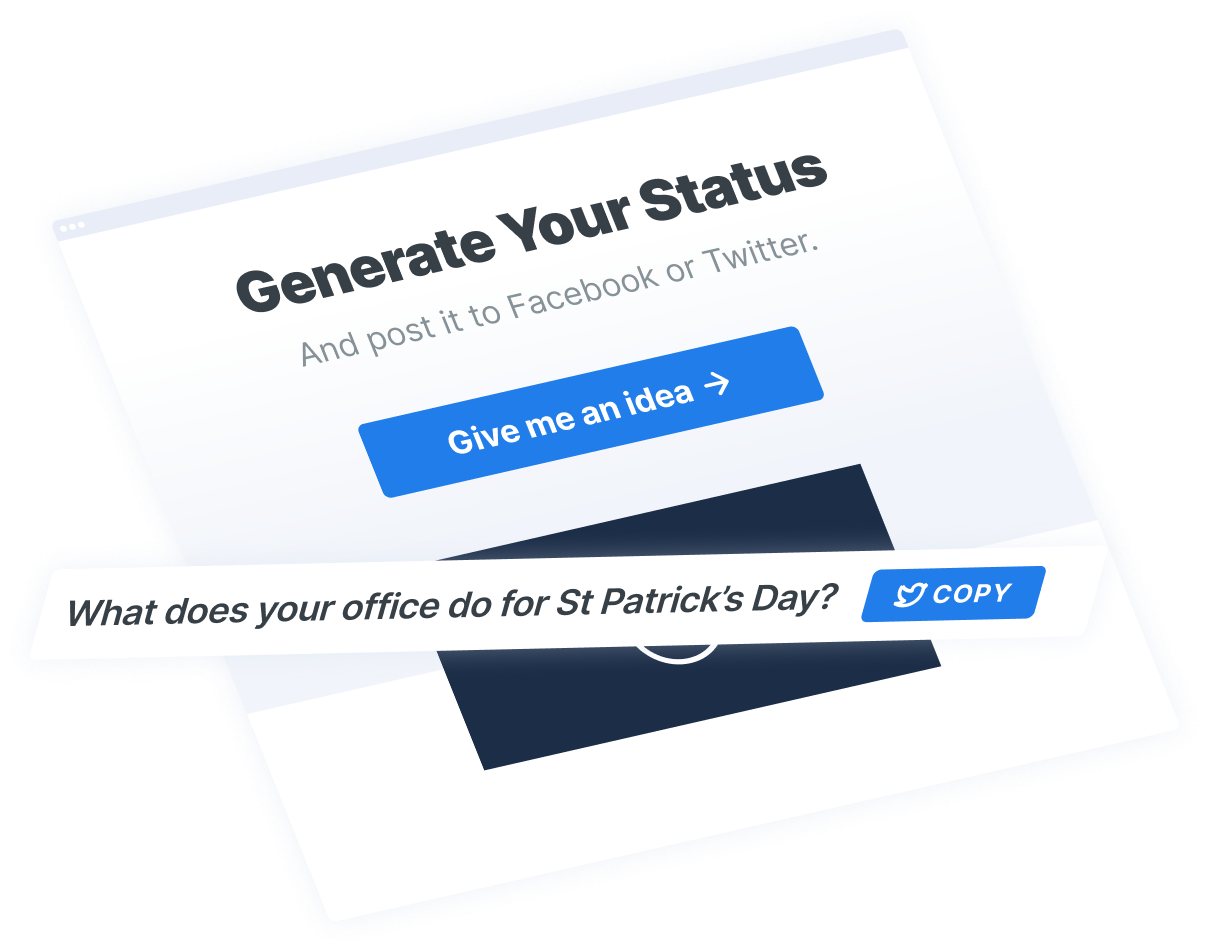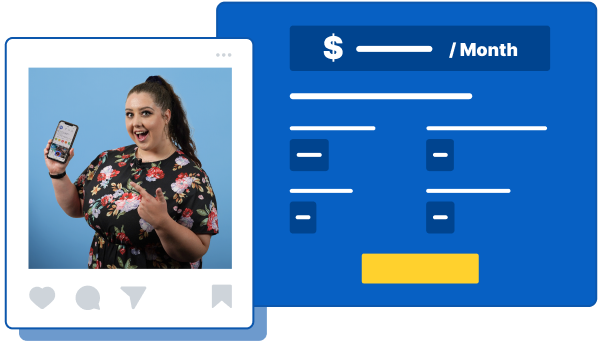 Twitter and Facebook Status Generator
Finding engaging social media content for your business can be difficult. Use our tool to quickly find ideas and post directly to your page.
Give Me an Idea