A co-op is a great way to expand your marketing power and reach more local customers. However, for your co-op to grow, you must equip yourself with the right marketing tools.
With 80% of consumers using the Internet to complete product research, digital marketing is one of the most effective ways for your co-op to grow. If you're unsure where to start with digital marketing for co-ops, you've come to the right place! Keep reading to learn:
If you'd like to go ahead and learn more about our digital marketing services for co-ops, call us at 888-601-5359 or request a free proposal today!
Meet WebFX:
Your world-class, tech-enabled marketing agency with over 1.6 million hours of combined expertise.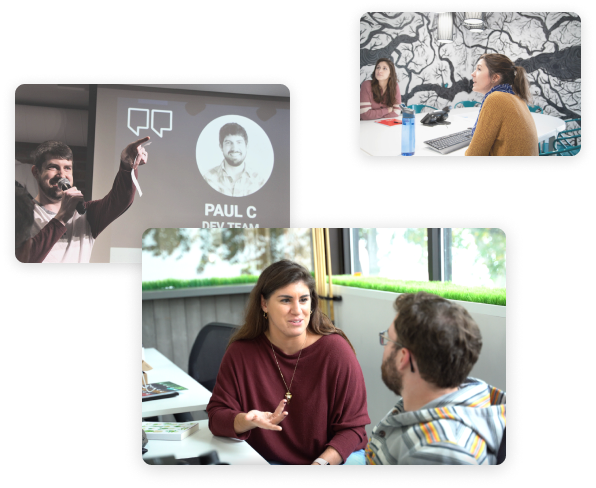 3 tips for using digital marketing for co-ops
To use co-op digital marketing effectively, you'll need to establish a strategic plan. Follow these top three tips to set your digital marketing plan up for success:
1. Strategize the overall marketing plan
When you give your members co-op funds, they need to know how to use them effectively. In your guidelines, you'll want to provide branding and messaging details. You can also give guidelines for potential marketing strategies, such as search ads or social media ads.
Ideally, the dealers will be free to take ownership of their marketing tactics and not feel too confined by the guidelines.
However, you'll also want to ensure you're building a well-thought-out plan for the overall brand. You created the co-op to expand your marketing power, so develop a plan to leverage it effectively.
2. Consistent branding
A significant aspect of strategizing your co-op marketing plan is ensuring you'll keep consistent branding. In your dealer guidelines, provide a complete style guide that addresses aspects like:
Brand colors
Messaging guidelines
You don't want to keep it too strict that your dealers get overwhelmed, but you still want your audience to receive a unified brand experience across your merchant partners.
3. Unified analytics
Any robust marketing strategy relies on data. With proper data analysis, you can see which marketing strategies perform well and areas for improvement. However, co-op digital marketing has a complex data setup.
You'll need a way to manage your data for your brand campaigns and dealers' campaigns. A robust data management approach keeps your analytics information unified so you can see your overall return on investment (ROI) and adjust as needed.
Looking for the right tool? At WebFX, we've created a data management platform for complex, multi-location businesses like yours to keep track of all the necessary data in one place. Our platform empowers you to analyze your performance to make well-informed decisions that improve your ROI.
5 digital marketing strategies for co-ops
Keeping those three co-op marketing tips in mind, let's dive into five digital marketing strategies for co-ops! Using these strategies across your brand will strengthen your online presence and enable you to leverage the benefits of a co-op:
1. Web design for co-ops
Your website forms the heart of your online presence, with every digital marketing strategy pointing back to it. For co-ops, the website becomes more complex — instead of running one user-friendly, well-designed site, you might have a network of brand-consistent sites run by your members.
Keeping your brand guidelines updated will maintain consistency. But you'll also want to leverage web design best practices, such as:
Mobile-friendliness
With 67% of consumers reporting that they're more likely to buy from mobile-friendly companies, your co-op websites must be accessible on all devices. The most cost-effective way to create a mobile-friendly site is through responsive design.
A responsive design automatically adapts your site to look great and function seamlessly on any screen size. With responsive design, you'll save time and money over creating a separate mobile site, leaving you more resources for other digital marketing strategies!
User-friendly navigation
You also want to make it easy for visitors to find the information they need. For co-ops, user-friendly navigation often means supplying a dealer locator on your brand website to help users find the merchant nearest them and visit their website.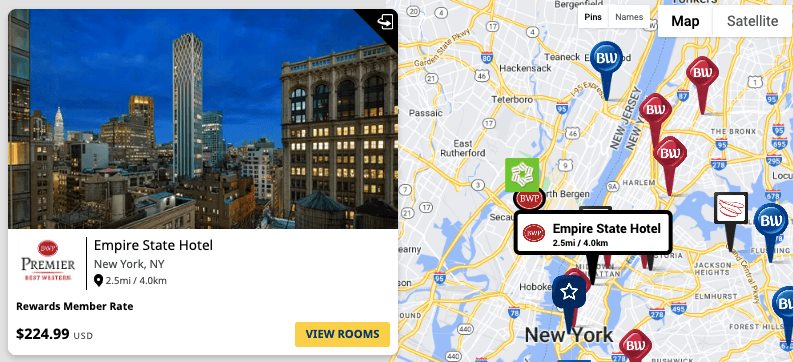 Brand and industry alignment
Ensure your site's design matches your branding and provides the information and functionality necessary for your industry. For example, an ecommerce website requires different functionality than an industrial business-to-business (B2B) company's design.
Consider what your audience looks for when they visit your website and ensure you provide it for them in an easily accessible format.
Pleasant visuals
Your site's design informs 75% of its credibility, so ensure it looks as great as it functions. Keeping your website visually pleasing increases the number of visitors who stay on your site and builds trust with your audience.
Readability
To allow visitors to access the necessary information on your site, ensure your design elements don't inhibit the site's readability. The colors, fonts, and layouts should enhance your aesthetics while keeping your information readable.
2. SEO for co-ops
You've created an excellent website for your brand, and your dealers have consistent, fantastic websites. The next step is to engage in search engine optimization (SEO) for your audience to find your site.
SEO involves optimizing your site to appear higher in the search results for terms related to your business. For example, the outdoor retail co-op REI might target keywords like "best camping equipment" or "how to pitch a tent."

When you engage in SEO for co-ops, you'll want to:
Co-op dealers will want to engage in local SEO too, which we'll discuss later in the local marketing section.
3. PPC for co-ops
A co-op digital marketing strategy that goes hand-in-hand with SEO is pay-per-click advertising (PPC). Together, these strategies will help your business dominate the search results.
Paid search ads resemble organic search results, but they'll be denoted as ads and appear at the top or bottom of the page.

You might run PPC ads to increase brand awareness or generate more co-op leads, as they help you secure higher placement on search results pages. Likewise, co-op dealers can run PPC ads targeting local searches to raise brand awareness in their communities.
To engage in successful PPC for co-ops, you'll want to:
With SEO and PPC in your toolkit, your co-op will be a top player in the search results in no time!
4. Social media for co-ops
The next co-op digital marketing strategy on our list is social media. One of the most significant benefits of running a co-op is getting more granular with your marketing, and social media boasts incredible targeting capabilities.
With co-op social media, you and your dealers can engage specific audience niches to build a community around your brand and reach more people.
To use this strategy successfully, you'll want to provide your merchants with the appropriate brand assets. Your dealers can — and should — get creative to engage with their followers authentically, but you still want your brand experience to feel consistent across profiles.
You'll also want to determine the most strategic platforms for your co-op to use. For example, a B2B co-op might prioritize LinkedIn, while a customer-facing co-op with more Generation Z customers might find TikTok the most lucrative.
5. Local digital marketing for co-ops
Social media is an excellent way for your merchants to engage with a local audience. Still, you'll want to prioritize additional local marketing strategies for your dealers to drive the best results. Namely, dealer websites should engage in local SEO, which includes tactics like:
Bonus tip: Your merchants can also get involved in the local community and host fun events. This community involvement will help them build relationships with your audience — and they might earn more reviews and backlinks for your local SEO strategy!
Meet WebFX:
Your world-class, tech-enabled marketing agency with over 1.6 million hours of combined expertise.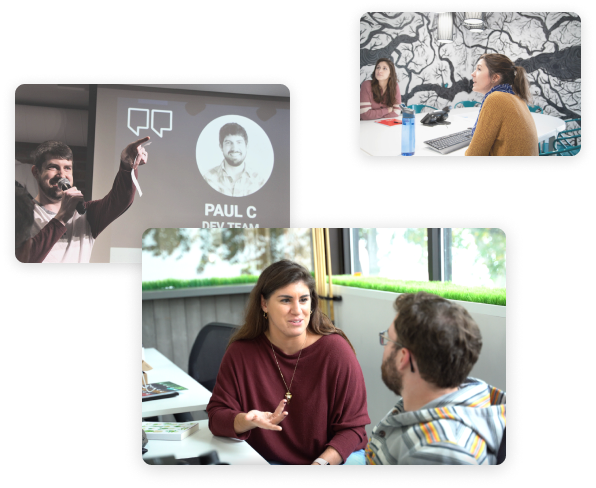 WebFX knows digital marketing for co-ops
There are many ways to grow your co-op with digital marketing, but mastering each strategy can prove challenging. If you'd rather invest your time running your business, trust us to handle the digital marketing.
We're a full-service digital marketing agency with 25 years of experience in 154 industries.
When you partner with us, you'll receive a custom plan tailored to your co-op's needs, a dedicated account manager, and access to a team of more than 500 digital marketing experts.
Ready to learn how we'll grow your co-op? Call us at 888-601-5359 or contact us online today!
Earn a 20% greater ROI with WebFX