As a franchise owner, you've made a smart choice to grow a brand that's already successful.
That's what makes franchises low-risk start-up businesses — you already have the groundwork established for success! Even so, you still have to market your franchise, specifically. That means your specific franchise should have a working website, and that website should be optimized for search engines.
You can do that with the right search engine optimization (SEO) strategy. If you'd like to speak with an SEO specialist before reading on, you can reach us at 888-601-5359.
Independent research from Clutch has named WebFX the
top SEO company

in the United States.

Clutch has personally interviewed more than 250 WebFX clients to discuss their experience partnering with us.

Read More Clutch Reviews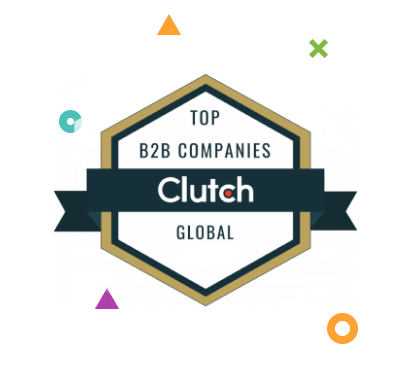 What SEO is and how it works
SEO is the process of improving your website so that it shows up better in search engine results pages (SERPs).
For instance, if you sell greeting cards in St. Louis, you want your website to show up whenever someone searches the phrase "St. Louis greeting cards" in Google, Bing, and other search engines.
The way to accomplish that is with SEO services. Some of the most effective strategies include:
Using those keywords on separate pages of your site
Discussing those keywords in-depth
Adding those keywords to the title tags and meta descriptions of pages
All of these elements are important to your SEO for individual pages. But what about the strategies that help you achieve significant results?
SEO strategies for franchise owners
So how do franchises like yours start down the path of getting the advantages of SEO? Usually, they take the following steps:
1. Location-based keywords
Location-based keywords let you target specific areas with your SEO campaign. That means you can show up for searches in your city to attract customers who are near you.
This is especially effective for franchised restaurants since you're the only restaurant of your brand in a particular area. That gives you an opportunity to leverage your brand name and your city name at the same time, which gives you a lot of potential customers.
Aside from your exact city's name, you can also target your region, neighboring towns, and other areas that don't yet have a franchise of your business. That gives you the chance to expand your customer base without competing with a twin franchise.
2. Don't copy and paste pages straight from your franchisor
It can be tempting to "lift" pages straight from your franchisor, but that makes it look like you stole it.
Even if you're authorized to use exactly the same text as your corporate website, it'll hurt both of your sites' SEO by showing Google the same page from two different sources. That forces Google to determine which page is the original and penalize the duplicate (you) for "stealing."
Those penalties can be severe, and you can get blocked from Google's listings entirely if you're penalized enough. That'll hurt your potential reach, your customer base, and your overall revenue.
So if you choose to make a website of your own, make sure you do the legwork to make it unique to avoid penalties.
3. Make your website mobile-friendly
Today, it's essential to have a website that people can access from their smartphones, tablets, and other devices. That's because a lot of Internet traffic comes from people who are on the go.
Whether they're walking down the sidewalk or riding in a car, people constantly look up places to buy while they're moving from point A to point B. If you want to make the most of that audience, you need to make sure people can read your site just as well on their mobile devices as they can on a desktop.
This design includes making your website scrollable, including large images, adding button links to different pages, and allowing people to easily navigate your site using their fingers.
It can be a challenge at first, but a mobile-friendly site is essential to online success — especially since it's one of Google's ranking factors.
4. Create a Google Business Profile page
Google My Business allows you to add a page to Google's index that lists your name, address, phone number, logo, hours of operation, and more.
This makes it a great addition to any franchise's SEO plan, especially since — as we mentioned earlier — you're probably the only franchise of your company in an area.

With a Google My Business page, you control how people can find you, and you make your business more visible in Google search results. Whether someone's looking you up on their phone or desktop, they'll be able to see the information they need to find you in one simple search. Plus, Google usually lists businesses above regular search results, meaning people will see your company before they see the regular search listings. That means more visibility, more potential customers, and more sales.
Ready to speak with a strategist now? We're happy to chat! Give us a ring at:
888-601-5359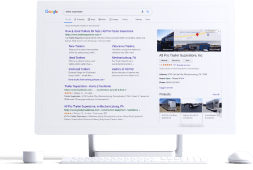 WebFX knows SEO
At WebFX, we have a full team of SEO experts who know how to get the most out of franchises, so you can continue to grow your business. Each member of our teams has the experience and knowledge required to get the best results for your business, and we've done the same for our clients in the past. If you want to get more traffic, conversions, and revenue, our SEO will help!
Contact us today to plan the best SEO strategy for your business!
Earn a 20% greater ROI with WebFX