Do you need to spruce up your pharmaceutical company's website? Whether you're sharing information about your work, services you offer, or general information for the public, you need a website design that keeps people interested.
Read our guide for six tips for creating a practical web design to improve your reach. You can also subscribe to Revenue Weekly for more actionable digital marketing advice.
Don't miss our Marketing Manager Insider emails!
Join 200,000 smart marketers and get the month's hottest marketing news and insights delivered straight to your inbox!
Enter your email below:
Inline Subscription Form – CTA 72
"*" indicates required fields
(Don't worry, we'll never share your information!)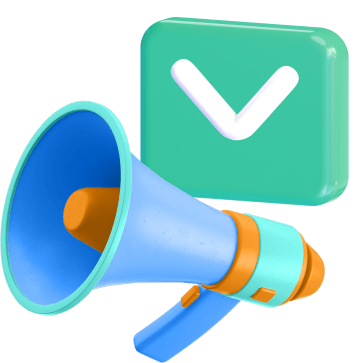 1. Use simple navigation
When users land on a website, they want to navigate it easily. While they may have found your website through a specific page, users might be interested in exploring everything else you offer. Help readers access other pages easily through the navigation bar.
Place your navigation bar near the top of all the pages on your website. It can have different tabs, such as:
About Us

Products/Services

Contact Us

Frequently Asked Questions

Blog
You should choose a few primary landing pages to include directly in the navigation bar. You can add more subcategories under dropdown menus, such as specific products or services.
2. Include photos, videos, and other visuals
Visual elements play a critical role in your web design. The concepts, ideas, and information you share on your pharmaceutical website are valuable, so it's crucial to find a way to keep your audience engaged.
Blocks of text can become overwhelming for a user, making it best practice to break them up into smaller, more digestible bits. One way to start this process is by incorporating images, videos, or infographics.
Pictures help readers imagine what you describe in a blog post or article. You can also include photos of specific products or services you mention, such as vaccines.
Consider including infographics to present statistics. If you write a blog post about a specific condition or illness, you could make an infographic about the percentage of people who contract it, see a reduction in symptoms with medicine, and so on to make the information more digestible.
All visuals you include should be clear and easy to understand. Include alt text and captions to ensure people can identify what they are if they have visual disabilities and use screen readers.
3. Incorporate responsive web design
People will access your website from many devices, ranging from smartphones to desktop computers. Your website needs to communicate effectively, look attractive, and load fast for all users, regardless of their device.
A responsive design means that the text, images, videos, and navigation show up correctly and are visually appealing across devices. The process is automatic — a responsive web design will adjust its appearance according to the device that opens it. As a result, your users will feel more engaged and may be more likely to stay on your website.
As a bonus, web browsers appreciate responsive web design for search engine optimization (SEO). If your website is accessible across devices, it will rank higher on the search engine results pages (SERPs).
4. Stick to a cohesive theme and style
Your theme and style should reflect your pharmaceutical company. You likely want to demonstrate your authority through crisp, clean colors and fonts for pharmaceutical companies.
Regardless of the style you choose, stay consistent across all pages. Your color and font choices should be the same, including image styles. For example, if you use hand- or computer-drawn images, you should stick with that style across your website pages.
While you don't want every page on your website to look identical, using the same formatting for pages in the same category is an industry-best practice. For example, all blog pages should have the same formatting, and sections on service pages should follow the same general order.
5. Create a pleasant user experience
Many of the ideas discussed on this page improve user experience — though there are plenty of other ideas. Developing a website that is easy for users to engage with is critical to attracting leads and conversions.
One way you could improve user experience is by implementing skimmable content. When someone lands on your site, they're likely looking for an answer to a question — and they will skim your content to find it.
Best practices for crafting skimmable content include:
Breaking up text into small paragraphs with frequent subheadings

Incorporating graphics that highlight interesting or crucial content

Using easy-to-read, legible fonts and an appropriate font size

Making bulleted and numbered lists
Another way to improve user experience is through readability. How easy is it to read your content? Are you using complex sentence structures and words outside your target audience's vocabulary?
If so, try writing shorter sentences at an appropriate reading level for your audience. As a pharmaceutical company, that benchmark might depend on who you're speaking to — is the page for professionals who have background knowledge, consumers who are less well-versed in the topic, or both?
6. Use buttons and forms
Buttons and forms play a crucial role in web design for pharmaceutical companies. When someone reaches the end of a blog post or page, they want to know what to do next. A call-to-action (CTA) button or form is an excellent example of how you can point them in the right direction.
Your CTA button or a form could ask users to:
Browse your products/services

Read more on your blog

Contact you for more information

Sign up for your newsletter or emails
Other buttons on your website should go to your social media pages. For example, include buttons that link to your Twitter or Instagram profiles to ensure your audience can easily find and follow you.
We'll help you create a website that stands out.
"WebFX has been instrumental in helping us develop a new website, allowing us to be a leader in our industry."
Learn More About Our Web Design Services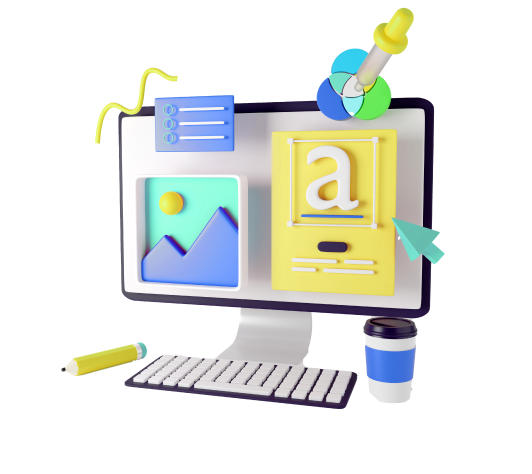 Improve your web design with WebFX
Do you want to grow your audience at your pharmaceutical company but don't know where to start? The WebFX team is here to help with your web design.
Whether you're starting from scratch or redesigning your existing site, our strategists will help you implement best practices to capture more leads.
Contact us online or call 888-601-5359 to get started today!
Increase your leads, sales, and revenue with digital marketing
Find Us Driving Revenue Nationwide