You're looking for new ways to market your roofing business online, but you're not sure which strategies are best for your business. You've done some research on pay-per-click (PPC) advertising, and it sounds like a promising strategy for helping you grow online.
But does it really benefit your business? Yes.
And on this page, we'll provide you with seven benefits of investing in PPC for roofing companies, including:
If you want to learn more about how PPC can help your roofing business thrive online, contact us or call us today at 888-601-5359 to speak with a strategist about our PPC services!
1. You increase brand awareness
One of the most significant benefits of PPC for roofing companies is that it helps you increase brand awareness. In fact, PPC ads can increase brand awareness by 80%!
When you run PPC ads, they appear at the top of the search results. So, when someone searches using your selected keywords, they're likely to see your ad first.
Even if these searchers don't click on your ad, they get exposed to your business. They learn about your brand's name and that you offer the services they need.

If they do click on your ad but don't convert right away, you're still building brand recognition. They'll visit your landing page and get to know your business and services.
So, why is increasing brand awareness critical?
When people know your brand, they're more likely to choose your company later. People tend to buy from companies they're familiar with or know well. By building brand recognition, you'll help your roofing business gain new clients down the line.

Hear What It's Like to Work With WebFX!

"We came from a marketing company that was horrible. We are extremely happy that we chose WebFX and so far has met or exceeded our expectations. Keep up the great work!"
Roofing Company
2. You have control over your budget
When you invest in PPC management for roofers, you have 100% control over your budget.
PPC advertising is one of the few strategies where you don't have to set a specific amount to build your plan. You determine how much you want to spend on your ad campaigns. However, most companies spend an average of $9000 to $10,000 per month on their campaigns.
The amount you set for your ads impacts the success of your campaign.
You're not going to see the same results if you spend $500 compared to $9000. Balance setting a reasonable budget with your available marketing budget to ensure you're maximizing your return on investment (ROI).
Additionally, PPC is budget-friendly because you only pay when people click on your ad — you don't pay for impressions. This structure means that you only pay for qualified leads that see your ad, find it relevant, and click it to find out more.
On top of that, with strategic bid management, you can continually work to lower your cost per click (CPC) and optimize your budget even more. This method is excellent if you're looking for something that allows for flexibility with your budget.
3. You can outrank your competition
Your roofing company isn't the only one in your area. When clients search online, they're going to see dozens of results from other roofing companies. With PPC for roofing companies, though, you can help your business outrank your competition.
PPC ads appear at the top of search results and above organic listings. So, if your competition isn't using PPC and only relies on search engine optimization (SEO) to drive traffic, you have an advantage over your competitors by investing in PPC.
Even if your competition uses PPC advertising for roofing companies, you can still outrank them in search results by creating a more relevant ad experience.
You can create a more relevant ad experience by optimizing your copy and landing page to meet the user search intent, as well as refining your targeting to reach more qualified leads.
When you outrank your competition, you send more valuable traffic to your business and less to your competitors.
4. You drive more qualified leads
One of the most significant benefits of PPC advertising for roofing companies is that you drive more qualified leads for your business.
PPC ads operate on keywords. When you conduct keyword research, you focus on finding highly-relevant, long-tail keywords, which contain three or more words, for your ad. Once you identify those keywords, you can strategically integrate them into your ad.
Then, when someone searches your specific keyword, you know you're attracting traffic interested in your roofing services.
For example, if you're running an ad for shingle installation and using the keyword "shingle installation in Allentown, PA," you know people are interested in your company and likely to click on your ad based on their search.
On the other hand, a keyword like "shingles install" has a less clear search intent. Someone who searches that keyword may be looking for someone to install shingles on their home, or they may be looking for instructions on how to do it themselves.
As you can see, the precise selection of keywords makes it easier to put your ad in front of more qualified leads.
Additionally, PPC ads tend to drive leads who are closer to conversion, too.
In fact, people who click on ads are 50% more likely to purchase than those who click on organic results.
PPC ads are an excellent way for you to attract people who know they need roofing services and need to find the right company to provide those services.
5. You can launch your campaign immediately
One of the most significant benefits of PPC advertising for roofing companies is that you can instantly launch your campaigns. As soon as you choose your target keywords, craft your ad content, and set your bid amount, you can launch your ad campaign.
This benefit is huge to your business because it means you can immediately attract qualified leads for your business.
6. You can see immediate results
In addition to launching campaigns immediately, roofing PPC enables you to see immediate results. As soon as you begin your campaign, you can start tracking it in Google Ads and Google Analytics. You can see important metrics like:
With traditional advertising, you don't have any way to track the effectiveness of your campaigns. You could survey everyone who contacts you for your services, but even then, you wouldn't have accurate data. It makes it challenging to know if you're getting a good ROI with your traditional methods.
PPC, on the other hand, makes it easy for you to track the ROI of your campaigns. By tracking metrics like the ones listed above, you can see if your campaigns drive your desired results. If not, you can optimize them to improve.
7. You can continually optimize to improve performance
One of the best benefits of PPC for roofing companies is that you can always improve your strategy. After monitoring your campaign's performance, you can see where your ad falls short, so you can try something new to improve performance.
With PPC ads, you can conduct A/B testing to assess different elements in your ad, like:
Ad copy
Headers
Visual elements
When you test these elements one at a time, you can see how they impact your ad's performance. As a result, you can keep testing different features until you find the perfect combination for driving maximum results.
Traffic attracted through PPC advertising yields 50% more conversions than organic advertising.
Are you leveraging PPC in your marketing efforts? Let's get started.
View the Guide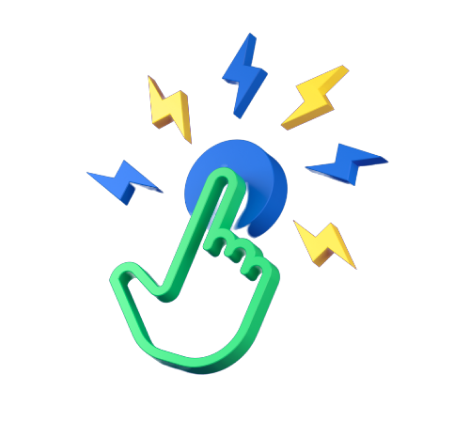 Get started with PPC for roofing companies today
PPC advertising is one of the best strategies for helping your roofing company reach more qualified leads. If you're ready to invest in PPC management for roofers, WebFX is here to help. We have a team of over 500 marketing experts ready to help you develop, launch, and manage your campaign.
We know how to craft roofing PPC campaigns that drive results. In the past five years, we've driven over $3 billion in sales and over 7.8 million leads for our clients.
Ready to get started? Contact us online or call us today at 888-601-5359 to speak with a strategist about our PPC services!
Earn a 20% greater ROI with WebFX