A tree needs water and sunlight to grow to its full potential. Much like a tree, your tree care business needs a strong digital marketing plan to help your business grow. A digital marketing plan will help your business earn valuable leads and conversions that help your business reach new heights.
On this page, we'll discuss the three best digital marketing methods for tree care companies. If you want to learn more about how to earn leads and conversions for your business, contact us online or call us today at 888-601-5359 to speak with a strategist.
Let's get started!
Our digital marketing campaigns impact the metrics that improve your bottom line.
See More Results

WebFX has driven the following results for clients:

$3 billion
In client revenue

7.8 million
Leads for our clients

5.2 million
Client phone calls
1. Boost your tree care company's website traffic with search engine optimization (SEO)
Users conduct searches on Google to find relevant results for their queries. To help your business appear in relevant search results, you must invest in search engine optimization (SEO).
This is the process of boosting your website's ranking in the search results to reach valuable leads through optimizations.
To start using SEO, you must select the keywords you want to target. When users conduct searches, they use specific keywords to generate valuable results. If you want to appear in the right results, you must choose relevant keywords.
You can find relevant keywords by conducting keyword research. Keyword research will help guide you towards keywords you can integrate into your page to appear in the right search results.
Aside from keyword selection, there are other important optimizations you'll want to focus on for your website.
Page speed optimization
Page speed optimization is a crucial part of optimizing for SEO. When users click on a site, they don't want to spend time waiting for it to load. Users have an expectation that your page will load quickly, so they can efficiently access information.
To see how you can improve your page speed, use Google PageSpeed Insights to help you gain a better understanding of issues with your site. If you don't have the technical knowledge to make the changes, you can rely on page speed services from a digital marketing company.
Content creation
In addition, you'll want to focus on creating content for your tree care business. Content plays an important role in helping boost your SEO ranking.
Content comes in many forms, including blogs, videos, and infographics. The point of content is to share your knowledge with your audience. You provide them with valuable information they need.
So, how does content affect SEO?
Content keeps your audience on your pages longer. When Google sees that people are spending more time on your pages, it ranks your site higher because it believes your site is valuable. This allows you to earn more traffic on your site.
Earning backlinks
When you create content, you also create opportunities for your tree care business to earn backlinks. These are links to your content from other authority sites.
Backlinks build your site's trust and authority. If authorities in your field are linking to your content, it boosts your site's ranking. Google believes your site is trustworthy because others are linking to it.
SEO offers many opportunities for you to reach new leads. You will reach more relevant traffic and obtain valuable tree care leads by optimizing your SEO strategy.

Hear What It's Like to Work With WebFX!

"WebFX is a fantastic company to work with. They provide the reporting I need, the results I want, and if there is a problem they reach out first and have a plan on adjustments. I cannot recommend them enough."
Landscaper
2. Reach more valuable leads with pay-per-click (PPC) advertising
If you've ever conducted a search and saw ads at the top of the results, you've seen a pay-per-click (PPC) ad. PPC advertising is one of the best ways to attract leads for your business. These paid ads attract leads that are ready to convert.
Like SEO, you'll need to select keywords for your PPC ad. Once you have your keywords selected, you will bid for your ad's placement.
Your ad's placement is determined by two factors: maximum bid and quality score.
Maximum bid is the amount you are willing to pay each time someone clicks on your ad.
The second factor is your quality score. Quality score is determined by factors like ad relevancy to your keyword and clickthrough rate (CTR). A high quality score will help you get a higher ranking because Google wants to rank more relevant results first.
Once you have your ad placement, you will launch your campaign. As soon as you launch your campaign, you can monitor the results. This makes it easy for you to keep track of your campaign and see if it is successful.
PPC is friendly for your budget too. You only pay when people click on your ad. This means that your money is going towards leads that are interested in your services.
This method also allows you to set your budget. If you only want to spend a certain amount, you can set that amount. The amount you choose, however, will affect how well your campaign performs.
PPC is a great method for drawing in interested leads. You'll reach leads that are looking for tree care services. It's a great way to connect your business with interested leads.
If you need assistance executing your PPC campaign, our team of 500+ experts can help. We offer PPC and SEO services to help your pages earn exposure and appear higher in the search engine results. Give us a call at 888-601-5359 to learn more about how our digital marketing services will help improve your site!
3. Use email marketing to stay in touch with your leads
Email marketing may seem like it's outdated, but it's one of the best methods for driving conversions for your business. In fact, you can earn up to $44 for every $1 spent! Email marketing holds great potential for your tree care business to earn conversions.
To start using email marketing, you'll need to collect a list of subscribers. The best way to do this is by creating an email sign-up bar on your site. A simple bar that asks users for their email will do the trick.
It's best to obtain email sign-ups from your site rather than buying lists. Paid lists don't generate as many valuable leads for your business. In most cases, your emails will end up in the trash or in the junk folder because people didn't sign up for your emails.
Earning emails organically through your site will produce better results. You'll obtain a list of subscribers that voluntarily joined your email list because they want to hear more from your tree care business.
Once you have your list of subscribers, you'll want to segment them. Segmentation is important because it allows you to deliver a more personalized experience. Not all subscribers are the same or have the same interests, so you need to segment your audience to ensure they receive information tailored to them.
You can send a variety of information to your audience. This includes sales, deals, promotions, links to content, videos, and more. You may need to feel out your audience to know what kind of content they like best.
Email marketing is one of the few methods where you have a direct connection with your audience. You know who your leads are and can send them interesting content straight to their inbox.
If you want to build a personal connection with your audience to earn more conversions, email marketing is the method for you. It will help you nurture leads towards conversion.
Good agencies have more than 50 testimonials.
Great agencies have more than 100 testimonials.
WebFX has over 1000+ glowing client testimonials.
See What Makes Us Stand out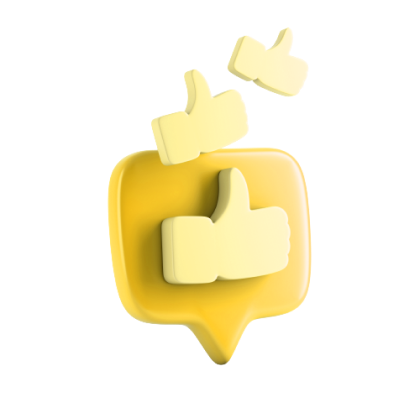 Grow your digital marketing with WebFX
Just like strong roots help a tree grow, a strong digital marketing plan will help your business grow. You'll gain more traffic for your business and earn qualified leads that convert. At WebFX, we have over 25 years of experience creating digital marketing plans that help businesses grow.
We're a full-service digital marketing company that offers numerous strategies to help your business reach valuable leads. We have a team of 500+ experts that will bring their knowledge and expertise to your campaign. Our team of experts will help you create a customized digital marketing plan that is unique to your business.
If you want a digital marketing company that drives results, look no further than WebFX. To date, we've driven over $3 billion in sales and over 7.8 million leads for our clients. We focus on driving successful results for our clients first.
Don't believe us? Just ask our clients! We have over 1000 client testimonials that attest to the great work we do!
Get started today
If you're ready to grow your business by earning new leads and conversions through your digital marketing plan, contact us online or call us today at 888-601-5359 to speak with a strategist.
We look forward to helping your business reach new heights!
Earn a 20% greater ROI with WebFX