Your website majorly impacts visitors' first impressions of your tourism business. If you want to create a positive experience for leads and encourage them to stay on your site, you need to invest in web design.
When visitors enter your site, they don't want to see a website that is outdated or unattractive. Your website needs to be clean, modern, and easy to use. By investing in your website's design, you can create a website that drives results for your tourism business.
On this page, we'll cover four tips to help your tourism business create an effective website. If you need help creating your ideal website, call us today at 888-601-5359 to speak to a strategist.
Let's get started!
Our digital marketing campaigns impact the metrics that improve your bottom line.
See More Results

WebFX has driven the following results for clients:

$3 billion
In client revenue

7.8 million
Leads for our clients

5.2 million
Client phone calls
1. Integrate elements to connect with leads
When leads visit your site and like what they see, you don't want to miss the opportunity to connect with them.
It's important that you integrate elements in your web design to connect with leads. One element you can use is email sign-up bars. Email is a great way to capture leads for your business.
When you use email sign-up bars, you can place them in the header or footer of your page. This ensures that your audience always knows where to find them, regardless of the page they visit. You'll want to keep it simple because simple email sign-ups encourage more people to sign up.
You also have the option to use pop-up email sign-up forms. This is a more forward approach that puts the email sign-up right in front of your audience. These pop-ups are triggered when someone enters a page, scrolls to a certain part of a page, or tries to exit a page.
An email sign-up bar is a great way to capture leads for your tourism business. You can build a list of subscribers and send them pertinent information. This will help you earn more conversions for your business.
Another element you can use on your site to connect with leads is social media icons. This is a great way to attract leads to your social media page.
You'll want to integrate the icons of the platforms you use into your design. Some platforms include Facebook, Instagram, Twitter, and Pinterest.
You can include these icons at the bottom of your page. If leads scroll through your page and like what they see, they can go to your social media pages and choose to follow your account. It's a great opportunity to connect with these leads.
When you connect with leads on social media, you can share pertinent content with them and provide them with the information they need to become customers.

Hear What It's Like to Work With WebFX!

"All of my interaction with our account manager has been so positive. I worried about the amount of money I was spending and she has made it worth my while. I understand there is a team behind her as well but I have been so impressed. Her responsiveness is outstanding."
Real Estate Rental
2. Make your design reflect your business
When you design your website, it's important that you make it reflect your business. You want people to recognize your business because it will help build brand recognition. This is crucial to helping your business earn conversions.
You want your leads to remember your brand. It is important that they come to your site and become familiar with your tourism business. When it comes time to convert, they will remember your brand and choose your business over the competition.
One of the best ways to build your brand is through color choices. If you already have a color scheme in place for your business, you can integrate those colors into your site. On the other hand, if you don't have a color scheme, you can choose colors that reflect your business.
You'll want to choose colors that make people think of your business. For instance, people associate yellow and red with Legoland because they are the prominent colors in their scheme. You want to choose colors that people will look at and immediately think of your business.
By choosing the right colors for your site, you will help build better brand recognition for your tourism business.
3. Use a responsive design
When leads enter your site, you want to ensure that they have a positive experience on your page. Your audience will access your site through numerous devices, including mobile phones, tablets, and computers. You need to ensure that each person has a great experience on your page, regardless of the device they use.
By implementing a responsive design, you ensure that every type of user has a positive experience on your site. A responsive design ensures that your website adapts to whatever device a user is using. This ensures that every user has a positive experience on your site.
Imagine if your audience had to access your desktop site on a mobile device. They would struggle to use your site. Your audience would have to zoom in and out to read information on your site or click on the links.
This is not a positive experience for your audience. If you implement a responsive design, however, you can avoid a negative user experience. It will keep more leads engaged on your site.
4. Integrate call to action (CTA) buttons
Many leads will come to your site and like what they see. They will want to take the next step in the process, but often don't know how. It is important that you integrate calls to action (CTA) buttons on your pages to guide users to the next step.
Your audience needs CTA buttons to tell them how to proceed next. It's an opportunity for you to guide them through the purchasing process. You'll keep leads on your page longer by including CTA buttons.
When you create your CTA buttons, they should stand out on your page. You want to ensure that your audience won't miss them. They should fit into your design, but you'll also want to give them a bold color that stands out from the rest of the page.
By integrating a CTA button, you will keep leads on your page longer. This enables you to nurture more leads toward conversion.
Attract more leads with a customized website from WebFX
As a tourism business, you know that attraction and appeal have a lot to do with the success of your business. The same thought process applies to your web design. If you want to attract more people to your site, you need to make it appealing and interesting for them.
At WebFX, we can help you create the website of your dreams. We're a full-service digital marketing company that specializes in customized web design. Our award-winning team of 500+ experts will bring their knowledge and expertise to help you build your ideal campaign.
If you're looking for a company that drives results, look no further. To date, we've driven over $3 billion in sales and over 7.8 million leads for our clients. We focus on driving success for our clients first.
Our clients love the work we do for them. In fact, we have over 1020 client testimonials from a variety of industries. Check them out to see what it's like to partner with a top web design company like WebFX!
We'll help you create a website that stands out.
"WebFX has been instrumental in helping us develop a new website, allowing us to be a leader in our industry."
Learn More About Our Web Design Services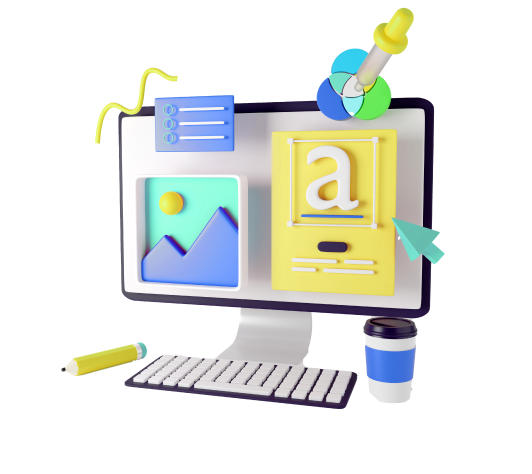 Start building your website today
Your website is a crucial part of your tourism business. If you're ready to start attracting more leads with your customized website, contact us online or call us today at 888-601-5359 to speak with a strategist.
We look forward to hearing from you!
Earn a 20% greater ROI with WebFX