What Is B2C Web Design and Why Do You Need It?
B2C web design, also called business-to-consumer (B2C) web design, is the process of designing a website for a B2C company. B2C web design is different from business-to-business (B2B) web design in its target audience, which is consumers vs. businesses.
B2C website design: An essential component of your marketing
After running across your company in search results, Oliver decides to visit your website.
But when he arrives there, he's immediately repelled by the outdated design and slow load times. After a few seconds of figuring out how to navigate the site, he finally gives up and hits the "back" button.
A functional, appealing web design is crucial to the success of your business-to-consumer (B2C) company.
What is B2C web design, though? What can you do to improve the design of your website? We'll answer both of those questions in detail below.
Don't forget to subscribe to Revenue Weekly — our email newsletter — for more digital marketing content from the agency with over 25 years of experience!
What is B2C web design?
B2C web design refers to the process of setting up and formatting your B2C website. It's what makes your website look beautiful and function properly. A poorly designed website looks unattractive and has issues with things like load time and form submits, while a well-designed site looks appealing and operates smoothly.
Web design is sometimes used interchangeably with web development, but they're actually two different things. Web development refers to the process of creating your website on the backend. This includes action items like buying the domain name, setting up forms, and coding custom functionality.
Web design is more about the front-end side of your website. This includes elements like what your navigation bar looks like, what graphics you use, and the color scheme.
Why do you need a B2C web design strategy?
In some ways, web design for B2C companies is the most essential component of your marketing. Even if your other marketing strategies are impeccable, none of it will matter if you practice poor web design.
The reason good marketing won't matter without web design is that all your other digital marketing ultimately leads back to your website. Your site is where users go to find out about your business, engage with you, and ultimately convert. If your site isn't designed well, it'll deter users from visiting.
The only way for your site to drive leads and conversions is for it to provide a positive user experience, and for that to happen, it has to offer several key elements:
Great navigation
An easy-to-use shopping cart
Skimmable content
Fast page speeds
And more!
Read on to learn more about those individual elements!
What does web design for B2C companies include?
Now that we've covered the basics of web design, it's time to talk about what your B2C web design strategy should include. What goes into web design? What does it take to improve the quality of your site? Read on to find out.
Here are eight crucial components of B2C website design!
1. Navigation setup
When users visit your website, they should be able to find their way around. If they get lost or can't figure out the organization of your site, they'll quickly navigate away. That's why your navigation setup is so important.
When you design your site, you need to organize the different pages into sections and subsections. Then, create a navigation bar at the top of the page that clearly lays out each of those sections so users can find their way around.

You could also consider using breadcrumb navigation, which shows users where they are on the site at any given time.

2. Responsive design
Over 50% of all Internet traffic comes from mobile devices. It's not surprising, therefore, that Google uses a mobile-first index — that is, it ranks sites based on their mobile format.
With the mobile-first index in mind, it's essential that your site be mobile-friendly. If it's not, you'll lose site visitors, and your site won't rank high in Google search results.
Responsive design is the best web design technique for achieving mobile friendliness. With a responsive design, your website pages will automatically restructure to fit the screen where they appear. So, each page will look slightly different on a phone than on a computer.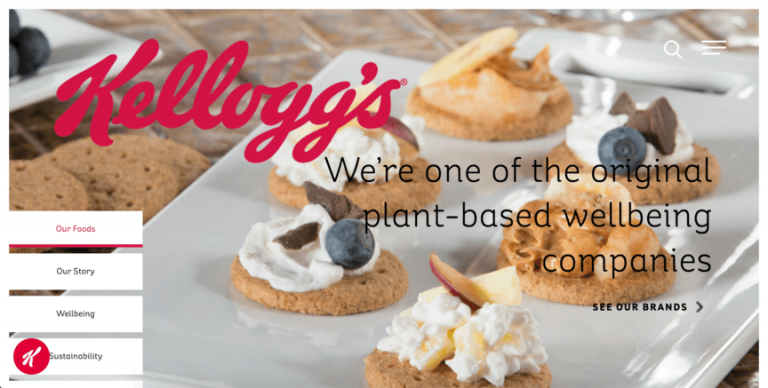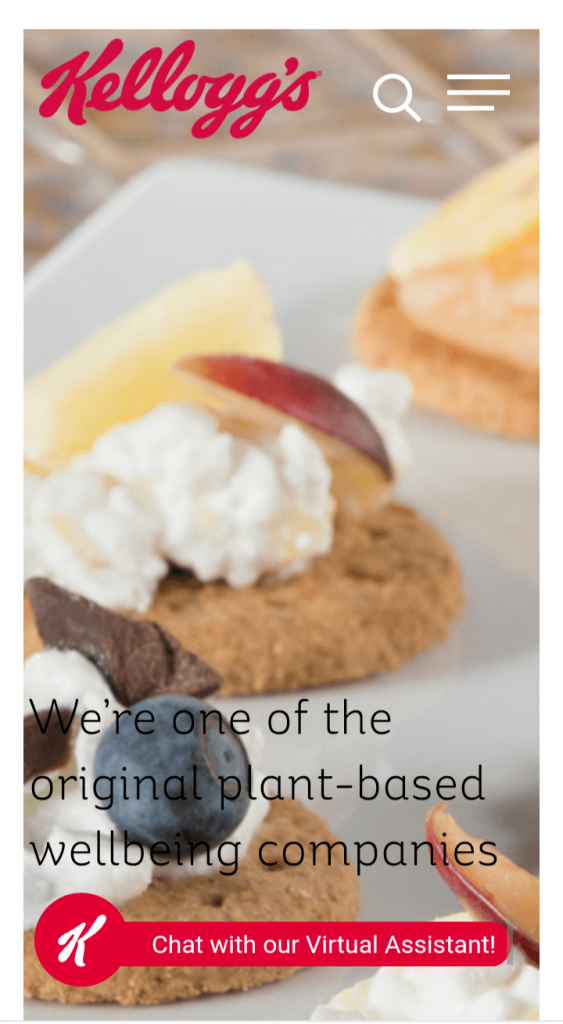 3. Page speed optimization
When users visit a page, they expect it to load quickly. As a matter of fact, 83% of users expect pages to load within three seconds. If a page takes longer than three seconds to load, most people will hit the "back" button.
To avoid losing valuable traffic, you need to include page speed optimization in your B2C web design strategy. There are several ways you can speed up your page load times, including:
Caching web pages
Minifying code
Compressing images
If you want to determine your site's current speed, you can use Google's PageSpeed Insights tool, which will score your page speeds on a scale from one to 100.
4. Content creation
Even the most well-designed website won't attract traffic if there's nothing of value on the site. Your pages might have a fantastic design and load quickly, but appearance and functionality won't matter if you don't create and supply engaging content. Content attracts users via search engine results pages, and developing it is a necessary part of web design.
Starting a blog is a great way to share content often, however, you can also use other mediums like video. Whatever format you use, your content should inform users about your business and industry.
Users will come to your site to read your content, but they'll only convert if your content is stellar.
5. Website branding
When it comes to designing your website's look, it's not just about making it look appealing, it should also communicate your unique brand. Your website acts as the primary form of online representation for your business, so it should reflect who you are as a company.
There are various ways you can brand yourself visually, including:
Color schemes
Shape patterns
Word choice
Language style
And more!
Another reason branding is important is that it helps you stand out from the crowd. You don't want your site to look the same as all your competitors'.
6. Multimedia implementation
In addition to having written content on your site, it's helpful to include plenty of multimedia as well. That includes pictures, videos, and interactive elements.
Not everyone will want to read paragraphs of text. Pictures can help you break up that text and provide additional context. Using videos, meanwhile, can allow you to communicate some information on your site in a way that captures people's interest.
Interactive elements can also help keep people engaged, even if they're as simple as making a box light up when people hover over it.
7. Online store setup
Depending on what your business sells, there's an excellent chance you'll need an online store.
Setting up an online store is a separate component of web design. You have to list all your inventory, set up your product pages, and create a system to let users make purchases.
While setting up your online store, be sure to apply the same practices as elsewhere on your website regarding branding and page speeds. You can also still use multimedia in your store — for example, you might allow for a 3D rotation view of a product.
8. Website security
The final major piece of B2C web design is security. Having a secure site is crucial — especially if it's an ecommerce site.
To effectively market your business online, a well-designed website is critical. That said, investing in B2C website design is money well spent for your company.
To that end, be sure that your site uses HTTPS rather than HTTP. Not only will users feel more comfortable on a secure site, but Google prioritizes HTTPS sites in rankings, so you'll have better luck ranking in search results too.
In addition to using HTTPS, if you have an online store, make certain you secure all financial transactions. When users give you their payment information, they're trusting you to make sure it stays safe and private. Find some security plugins for your online store, so users will feel safe.
We don't want to tell you about the work we do, we want to SHOW you.
View Our Portfolio

We've built over
Websites
in a variety of industries.
WebFX can optimize your B2C web design strategy
Ready to start optimizing your website to drive more traffic, but in need of a hand? WebFX would love to help you! We've earned over 1020 client testimonials that speak to the incredible expertise we have to offer, and we can't wait to show you that design expertise firsthand.
With our B2C web design services, you'll get help implementing all the components of web design for B2C companies we listed above. You'll also get a dedicated account representative to coordinate with you on every aspect of your website.
To get started with us, call 888-601-5359 or contact us online today!