What Is Enterprise Web Design and What Does It Include?
Enterprise web design is the process of designing an enterprise-level website, which is typically larger and more complex than a small business website. In most cases, web designers will collaborate with developers throughout this process to ensure the site meets the enterprise's needs.
Enterprise website design to drive up revenue
Your website is the center of all your digital marketing, so without optimizing it, your enterprise business won't get far. That's why it's so critical to invest in high-quality enterprise website design. Read on to learn more!
Tim is confused. His company's digital marketing efforts are strong — his social media marketing, his paid ads, and more — but somehow, he's still not driving any traffic to his website. Sure, he just threw the site together within a few days, but what's the issue?
The issue is, Tim has failed to implement good web design practices on his site. A website is crucial to online marketing, but for it to be effective, it has to be well-designed. That's not just true of Tim's business — it applies to your enterprise as well.
What is enterprise web design, though, and what all goes into it? We're going to explore the answers to both of those questions below, so read on to learn more.
Then subscribe to Revenue Weekly — our email newsletter — for more digital marketing tips from the agency with over 1020 client testimonials!
What is enterprise web design?
Web design for enterprises is a digital marketing strategy that focuses on optimizing your enterprise website to be more user-friendly and drive more traffic.
Web design not only improves the look of your site, but it also helps it function better, so you can achieve your enterprise business goals. With enterprise web design, your site elements will look great, flow nicely together, and direct visitors to take action.
Web design shouldn't be confused with web development, a related but slightly different term. Web development refers more to the back-end side of things — buying the domain name, setting up the behind-the-scenes code, and so on.
Web design, on the other hand, is more front-end. That means it focuses on optimizing the things users can see — page layout, color patterns, navigation, and more. The goal is to craft a site that both looks appealing and functions smoothly, and boosts sales for your enterprise.
Why do you need web design for enterprises?
The reason web design is so critical is simple: People won't want to stay on a site that isn't user-friendly. And if people don't want to stay on your site, you won't generate much revenue.
The fact is, your website is the centerpiece of all your other digital marketing efforts. Search engine optimization (SEO), email marketing, social media — they all lead back to your site. No matter how good those strategies are, if they lead users back to a low-quality website, they'll achieve nothing in the end.
With a well-designed website, though, you can not only draw users in more effectively, but also hold their interest long enough to convert them once they're there.
We don't want to tell you about the work we do, we want to SHOW you.
View Our Portfolio

We've built over
Websites
in a variety of industries.
7 components of enterprise website design
A good enterprise web design strategy consists of several key elements. There are various ways you can optimize your website, and it's a good idea to address as many of them as possible.
Below, we've laid out a list of essential web design tactics for your enterprise to tackle. By implementing each of them, you'll end up with a website you can be proud of — and more importantly, one that will drive revenue.
Here are seven key components of enterprise website design!
1. An intuitive navigation setup
One of the first things to get right on your website is its navigation setup. Navigation refers to the way users are able to find their way around your website, and it's a critical part of any positive user experience.
To start off, organize all the pages on your site into related sections and subsections based on their topics. Then create a navigation bar at the top of the page where users can clearly view those different sections and navigate between them.
If users have a difficult time finding their way around your website, they won't want to stick around. For that reason, you need to make it as easy as possible for people to navigate it.
That's especially true for an enterprise site, since enterprises tend to have larger sites than many other businesses. The more pages you have on your site, the more crucial it is to help users navigate them.
2. Page speed optimization
Another crucial part of any good website is page speed — that is, how quickly the pages on the site load. Slow-loading pages are extremely annoying for most people, with 83% of users expecting pages to load in three seconds or less. Any longer than that, and people will start hitting the "back" button.
To avoid having a slow-loading site, you can take a series of steps, including:
Caching web pages

Minifying code

Limiting redirects

Compressing images
When you do each of the above tasks, your site will load much more quickly, leading to happier users and higher traffic. If you want to check your current page speeds, you can use Google's PageSpeed Insights tool, which will rate your site on a scale from one to 100.
You can also use our own SERP Racer tool to see how your site stacks up in terms of page speed!
3. Responsive design
Did you know that over 50% of all Internet traffic comes from mobile devices? That means it's absolutely crucial for your website to be mobile-friendly. If it's not, you'll miss out on over half of your potential traffic.
Furthermore, Google uses a mobile-first index, meaning it ranks sites based on their mobile format. So, without a mobile-friendly site, you won't rank very high in search results.
For both of those reasons, using responsive design on your website is a must. Responsive design is a setup where your pages automatically adapt to fit the screen where they appear. So, a page will look slightly different on a phone screen than on a computer screen.
In the following two images, you can see that the page is structured somewhat differently on mobile and desktop, despite retaining the same basic elements: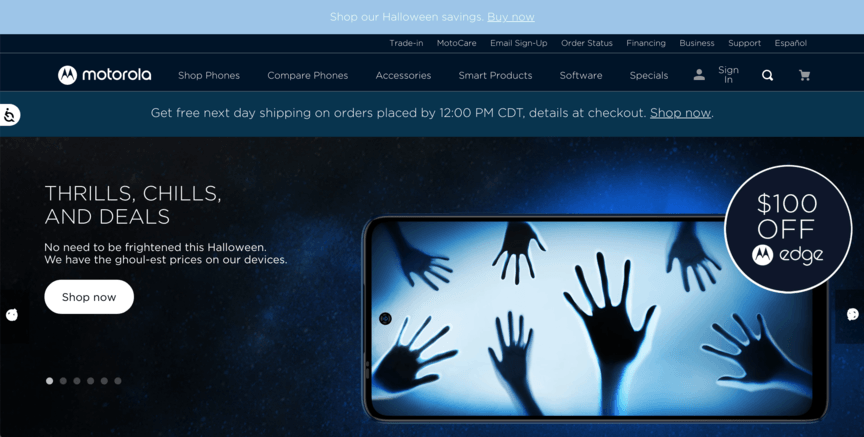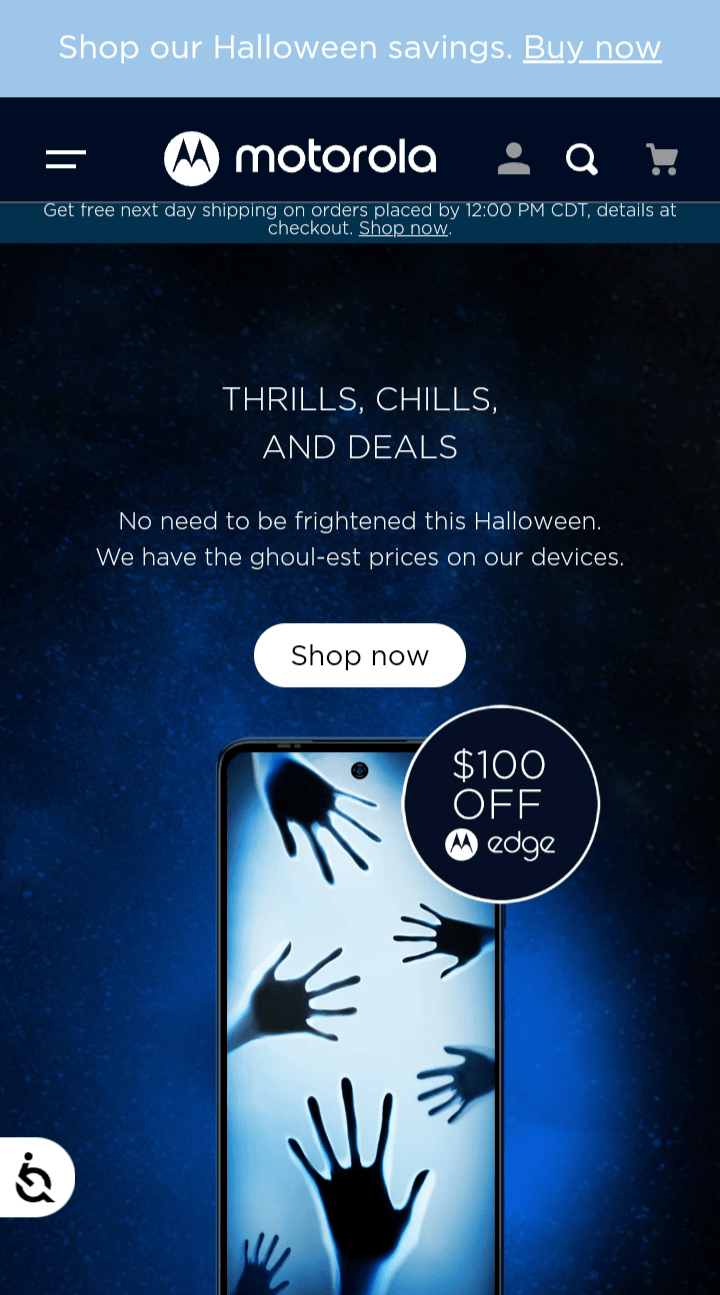 With responsive design, you can ensure that your site stays functional and attractive to users no matter what device they use. That will ultimately boost your traffic and lead to more revenue!
4. Visual branding
Your site's visual design is about more than just looking nice. You also need to convey your enterprise's unique brand.
Part of branding is about being memorable. You want to stand out in users' minds after they leave your site. But you also want to differentiate yourself from your competitors. You don't want your website to look like every other site in your industry.
You can use different elements to brand yourself, including:
Color schemes

Shape patterns

Font choices

Language styles

And more!
The way your site looks, sounds, and feels will do a lot to determine how users see your business, which in turn will influence their purchase decisions down the road.
5. Content creation
Web design practices like navigation and page speed optimization are essential for retaining site visitors, but you also need something to draw users to your site in the first place. In other words, you need to take the time to develop web content.
Your content can take different forms, but written content is one of the best ways to go, as it allows you to insert keywords that can help it rank in Google search results. You can craft written content for product and service pages, and you can also start a blog.
The content you write should be aimed at informing users about your business and your industry. It should be about topics people would be interested in — interested enough to visit your site to read about it and take the next step.
Especially for a large enterprise, it's critical to establish yourself as an expert in your industry, and content is the best way to do that.
6. Multimedia implementation
In addition to written content, you should consider incorporating multimedia on your website. To start with, you can use images to break up blocks of text and provide some additional flair to the pages on your site.
You can also include videos as their own independent form of content. Just as blog posts can help users learn about your business and industry, so too, can videos. Not everyone will be interested in reading paragraphs of text, so videos are a great way to draw in text-averse people as well.
Finally, you can consider incorporating interactive elements. Interactive elements are anything users can directly interact with and alter. They could include anything from a full-fledged interactive pricing chart to a simple box that lights up when users hover over it.
7. Website security
A final way to improve web design for enterprises is to make sure your site is secure. The last thing you want is for users to have their information stolen while they're on your site, or even for them to be scared that they might have their information stolen.
The first security step you should take is to use HTTPS on your enterprise site instead of HTTP. On top of being more secure, using HTTPS will also improve your Google rankings, since Google favors sites with HTTPS over those with HTTP.
If your site has an online store, you should also be sure to get some ecommerce security plugins to protect users during purchases. Financial information is incredibly sensitive, and no one will submit it without being sure that they're safe in doing so.
Good agencies have more than 50 testimonials.
Great agencies have more than 100 testimonials.
WebFX has over 1000+ glowing client testimonials.
See What Makes Us Stand out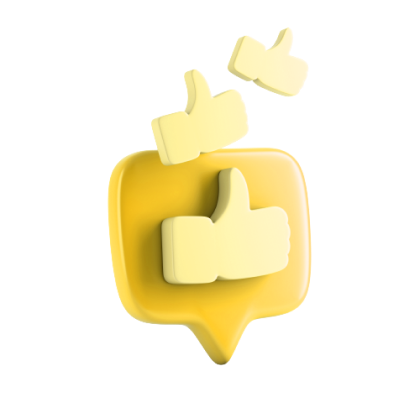 WebFX can optimize your enterprise web design strategy
Ready to kick your enterprise web design strategy into gear? WebFX would love to give you a hand! We have over 25 years of experience creating and optimizing websites, so we know exactly what we're doing when it comes to bringing more traffic to your site.
With our web design services, you'll get help implementing each of the tips listed above and more. You'll even receive a dedicated account representative to keep you informed and involved in everything we do for you.
To get started with our enterprise web design company, just call 888-601-5359 or contact us online today!