Website Conversion Design From WebFX
At the end of the day, conversions are all that matter - you can have all of the traffic in the world, but it's worthless if none of it yields you paying customers or clients. WebFX can help: Pricing for our conversion-focused design work is 100% transparent - you always know exactly where your money goes. Scroll down for more details or request a proposal for an exact quote!
We've generated over
2,416,945,839
in client revenue
We've generated
6,271,747
leads for our clients
We have more than
200
digital marketing experts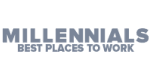 Explore website conversion design plans
Two homepage prototype mock ups
Up to 25 static web pages
Up to 10 multivariate design elements
Multivariate conversion design testing
Set up of website heat maps
Online project management scheduling
Up to 25 static web pages
Click stream analysis
Up to 20 multivariate design elements
User testing
Conversion Reporting
Lead forms integrated into CRM
Website Conversion Design: Get More Revenue From Your Site
Are you looking to increase the conversion rate of your website? Partnering with a results-focused website conversion design firm like WebFX can:
Help your visitors perform desired behaviors that matter most to your business by streamlining the conversion funnel
Provide a website or website elements designed to increase the likelihood that site visitors turn into customers
Continually test multiple design elements within the conversion funnel to identify and implement those that lead to the most goal completions
Get started with generating more leads and revenue from your existing traffic with website conversion design services from WebFX.
Contact us online or give us a ring at 888-601-5359 to speak with a WebFX strategist!
We get it — sometimes you want to speak straight to the source. To speak with a Digital Marketing Specialist about our marketing services, feel free to give us a call at:
888-601-5359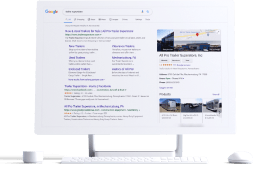 WebFX Website Conversion Design Services
| Features | Basic Conversion Design | Enhanced Conversion Design |
| --- | --- | --- |
| Information architecture | | |
| Requirements analysis | | |
| Site and project planning | | |
| Dedicated project manager | | |
| Kickoff teleconference to establish sitemap & content flow | | |
| User interface design strategy | | |
| Layout of website sitemap | | |
| Creation of two homepage prototype mock ups | | |
| Refinements to selected home page prototype | | |
| Creation of inner page prototype | | |
| Refinements to inner page prototype | | |
| Up to 25 static web pages | | |
| Flash or jQuery home page header | | |
| Newsletter signup (If newsletter desired) | | |
| Contact or application forms (Setup for conversion tracking) | | |
| Setup of Google Analytics website tracking code | | |
| Setup of Google Analytics website tracking reporting and metrics | | |
| Social Media linking to Facebook, Twitter, YouTube & Flickr | | |
| Testing and deployment | | |
| Conversion tracking code setup | | |
| Google Website Optimizer set up | | |
| Google Website Optimizer Code | | |
| Online project management scheduling | | |
| Dedicated account representative | | |
| Set up of website heat maps | up to 25 pages | up to 50 pages |
| Click stream analysis | | |
| Customized conversion design strategy report | | |
| Conversion best practices documentation | | |
| Calls to action design graphics for various elements | | |
| Lead form setup / modifications | | |
| Conversion path implementation | | |
| Navigational structure and design modifications | | |
| Multivariate design elements | up to 10 | up to 20 |
| Multivariate design elements on conversion funnel pages | up to 6 | up to 12 |
| On-Page Conversion Design Audit | 10 hour audit | 30 hour audit |
| Multivariate conversion design testing | | |
| Headline copywriting and design | | |
| User testing | | |
| Confirmation / thank you page (if web forms are desired) | | |
| Incoming traffic analysis | | |
| Incoming traffic reporting & recommendations | | |
| Performance reporting on design elements | | |
| Conversion Reporting | | |
| 300+ SMEs behind campaign driving results | | |
| Flash / jQuery interactive calls to action | Additional $100 | |
| Lead forms integrated into CRM | By Quote | |
| Investment | $6,000 | $9,000 |
| | GET STARTED | GET STARTED |
Generate more revenue with conversion web design services
How do you measure success? Is it more sales? Larger volume of lead forms? Or perhaps more phone calls in general? Regardless of how you measure success, you may think by increasing site traffic you will reach these goals.
The truth of the matter is, the best way to improve overall sales on your website is not simply increasing traffic — it's increasing the likelihood your existing visitors turn into customers.
An increase in traffic is only part of the equation. Boosting the likelihood that each visitor will convert can boost revenue considerably. That is to say, increasing your website's conversion rate can do great things for your bottom line.
To help you achieve that goal, WebFX offers conversion web design that is specifically intended to increase the quantity of your business's web conversions.
Conversion web design includes detailed elements that are intended to guide your site's visitors through the sales funnel and encourage them to convert. The more web conversions you get, the more your company can grow.
Mid-Size Businesses Trust WebFX
Their focus on ROI and their innate ability to communicate this information in a way that I understand has been the missing link with other digital marketing firms that I have used in the past.
Leah Pickard. ABWE

Is your current website design really getting the most conversions possible?
We bet the "final" version of your site will not actually make you the most money. In fact, we almost guarantee it.
Maybe Headline 1 outperforms Headline 3, but only when Picture 2 shows in place of Picture 4?
Maybe the copy that got a 25% conversion rate in July only converts 10% of visitors in September?
Perhaps your customers respond better to a two-step conversion funnel, rather than a single contact page?
There was no way to know which design elements on your site were helping and which ones were hurting, until now.
Now we can know the answers to these questions and more, and at WebFX, we want to help you discover these answers and experience a jump in sales. Now all you'll have to worry about is making sure you have the man-power to handle all the sales sure to come your way.
We don't just want to tell you about the beautiful work we do.
WE WANT TO SHOW YOU
We've built over
1000
Websites in industries like yours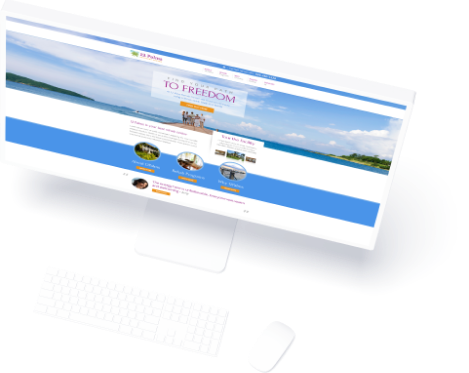 View our past work
How can I increase my website conversion rate?
The answer is simple: conversion design testing.
It's impossible to predict with 100% certainty which "version" of your site will convert the most visitors. That's why conversion design testing is so important. To really get into the mind of your visitor, don't just assume anything, actually "ask"!
By testing many different design elements within the conversion funnel on your site, you can ensure the path your visitors take will ultimately lead to conversions.

Even Google itself claims every website needs conversion design testing. With a little help from Google's Website Optimizer, our Internet marketers determine the versions of your pages that bring maximum ROI. WebFX will test a number of different elements within the web pages on your site to infer which version performs the best, and make data-driven decisions accordingly.
This isn't a matter of opinion. Opinion isn't what increases conversions, hard data is.
By updating specific elements, you can boost conversions from qualified visitors without making any modifications to your Internet marketing strategy. With the implementation of multivariate conversion testing, users are randomly given one of two designs of the site.
Each version will have only a few varying elements. By changing elements slightly, we can better analyze the data to see which elements of the design performed better to enable continual testing.
If you're not testing your site regularly, you cannot be sure your site is performing to its full potential; in fact, any postulation you make is a mere assumption and is simply unfounded. Don't just make your best guess, let WebFX help you increase the effectiveness of your site based on fact, not opinion.
Maximizing high profile areas is the key to increasing your website's conversion rate
High-profile areas can make a significant impact on your site's conversion rate, positively or negatively. By exploiting the most high-profile areas on your site, you are making use of the resources available at your disposal and ensuring that the impact is in fact a positive one.

At WebFX, we make use of heat maps to show us where the eye naturally goes upon entering a web site or page to determine the most high-profile areas within your site.
A heat map is a chart indicating where the majority of people look when they land on a page within your site. We pay attention to highly trafficked areas in your navigation as well as areas the majority of people see when they land on your site based on browser size and ensure they are maximized.
We will then make recommendations based on how these particular areas can be improved.
The design of your website matters: Listening to your visitors = increase in conversions
WebFX recognizes maximizing client conversions is paramount to the success of any Internet marketing campaign.
Our website conversion analysis is successful because we analyze and take advantage of the conversion potential of your existing site traffic.
Knowing what your site visitors want is half the battle. At WebFX, we know what web users want and we have refined the process to figuring out what specifically your customers want.
Confusion is the number one reason people leave websites.
Since your internal team knows the exact end-goal of your website and the purpose of each element within it, it's difficult to gauge what users' perceptions of your site really are. Your visitors' may actually perceive that your site's purpose is completely different than what you had intended when you called it into existence.
This is exactly what we venture to figure out.
Informed marketing decisions are what help your bottom line. Knowing, not guessing, what your customers want actually improves their experience.
The result of a website conversion design test provides concrete data on which elements of your site are working and which elements could use some adjusting. By constantly testing, we will be able to determine the best version of each page within your site.
Each page between an entrance page and a conversion page your visitor encounters is both an opportunity for a conversion and an opportunity for your visitors to become confused and leave your site altogether.
If your most popular conversion funnels are too complicated, potential conversions will be lost. Analyzing and modifying the design elements within your conversion funnel can ensure willing visitors stay on the right track to conversions.
We will look at every area and facet of your site in order to determine how to best utilize the elements of your website. We will extract visitor data and pinpoint any issues that may be negatively affecting your website conversion rate.
From there, we will devise and implement a website conversion design strategy to ensure a conversion rate you're satisfied with; actually, satisfied isn't good enough, we'll make sure you're thrilled with it.
93% of customers are extremely satisfied with our results.
WebFX has consistently driven more customers to my business year over year. It continues to climb. I'm very happy!
Check out more testimonials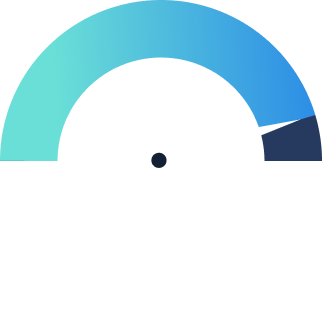 Get started with conversion web design services
Interested in increasing the conversion rate of your website with conversion design testing? Call 888-601-5359 or contact us online to find out more.