Amazon is one of the best platforms online for earning revenue for your company. You can use it as your main hub for selling your products online, or as a supplementary one if you already sell directly from your own website.
But that's not the only way to earn revenue through Amazon. Did you know that there's a way to earn additional revenue simply by helping Amazon market its own products? That's what happens when you join the Amazon Affiliate Program.
So, what is Amazon Affiliate marketing, and how can you get it set up for your company? That's what we're here to tell you about, so just keep reading for more information.
Then subscribe to Revenue Weekly — our email newsletter — for more digital marketing updates from the agency with over 25 years of experience!
What is the Amazon Affiliate Program?
The Amazon Affiliate Program — also called Amazon Associates — is essentially a system where Amazon pays businesses to market its products. In short, you'll link to select Amazon product pages from your website, and Amazon pays you a commission in return.
How does Amazon Associates work?
When you sign up for the Amazon Affiliate Program, you choose products on Amazon that you'd like to link to from your website. Typically, you'd place these links in blog posts or other informational content. And make sure they're relevant to the content itself — don't insert links haphazardly.
You'd also want to focus on products that are relevant to your content and industry. So, if you run a roofing company, it's unlikely you'd have any reason to link users to a line of children's toys or a makeup kit. Instead, you could link them to some different roofing or home repair tools.
Rather than using the standard URL for the product pages, though, you use custom links. These links lead users to the same pages, but you're given a unique URL so that Amazon can credit you with the conversion. That will tell Amazon which users you can earn a commission from.
Furthermore, those users don't have to buy the exact products you linked them to for you to earn a commission. If you link users to one product and they end up buying another one a few minutes later, you'll still earn a commission from that purchase since you directed them to Amazon's site.
Amazon will then deposit the commission you earn directly into your bank account.
How to become an Amazon Associate
If the above process sounds enticing, you're probably wondering how to sign up as an Amazon Associate. Thankfully, it's not a complicated process. Just follow these steps to get started:
Visit the

Amazon Associates homepage

. Then click the "Sign up" button.

Sign into your Amazon account to continue. If you want to use a new account for the Affiliate Program, click "Create your Amazon account" and make your new account before continuing.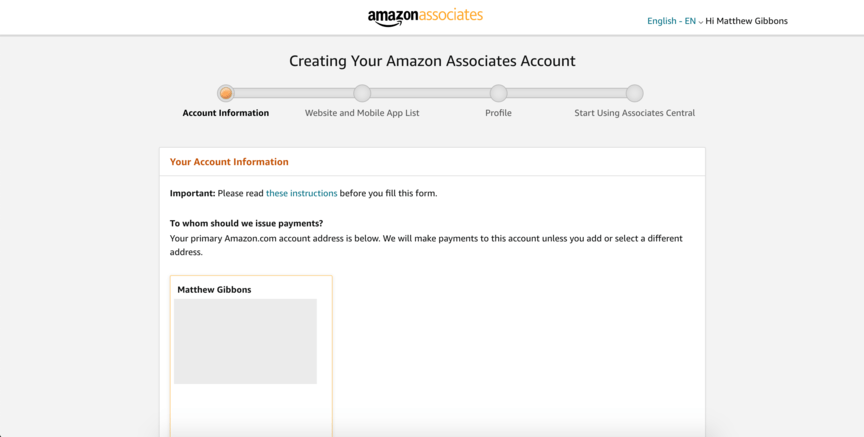 Verify the contact information for your Amazon account.

Fill out basic information about your business, including your website address and which topics your site covers.

When prompted, answer some questions about your

website traffic

, including how you drive traffic to your site and how you build links.

Fill out your payment method and tax information.

Submit your info.
That's it! Once you follow the above steps, Amazon will direct you to the performance dashboard on your personal Associate homepage. From there, you can start earning commissions for your company.
How to earn an Amazon commission
With your business set up as an Amazon Associate, it's time for you to start promoting Amazon's products and earning commission on them.
The first step is to obtain Amazon Affiliate links. These are the links to the product pages you want to promote. There are two ways you can obtain these links.
The first method is as follows:
Visit the product page you want to link to.

Go to the top of the page, where you'll see a "SiteStrip" bar.

Next to "Get Link," click "Text."

Copy the link Amazon gives you.
The second method is this:
On your personal Associate homepage, click "Product Linking" and then choose "Product Links."

Search Amazon's catalogue for the product you're promoting.

To the right of the result you want, click "Get Link."

Copy the link Amazon gives you.
Once you've gotten the link you want to use, all that's left is to embed it in one or more locations on your website. From there, it's a matter of letting the commissions roll in!
How much can you earn from Amazon commissions?
There's no set amount of money you can earn from Amazon commissions — it varies depending on factors like how many links you put on your site, how much traffic your site gets, and how relevant the product links are to your content.
That said, Amazon does offer fixed commission income rates, which are varied amounts for different categories. For example, if you get someone to buy a home improvement product, you earn 3% of the profits from that sale. But for a video game product, you earn 1%.
While it can be tempting to promote products based solely on how much you'll earn from them, be sure not to promote things that have no relevance to your company.
Rules for the Amazon Affiliate Program
One more thing to know about the Amazon Affiliate Program is that it comes with rules you need to follow. You agree to these terms when you sign up. The full list is too long to include in this post, but here are some of the most important things to know:
Wherever you include Affiliate links, you must disclose that you could earn a commission from doing so.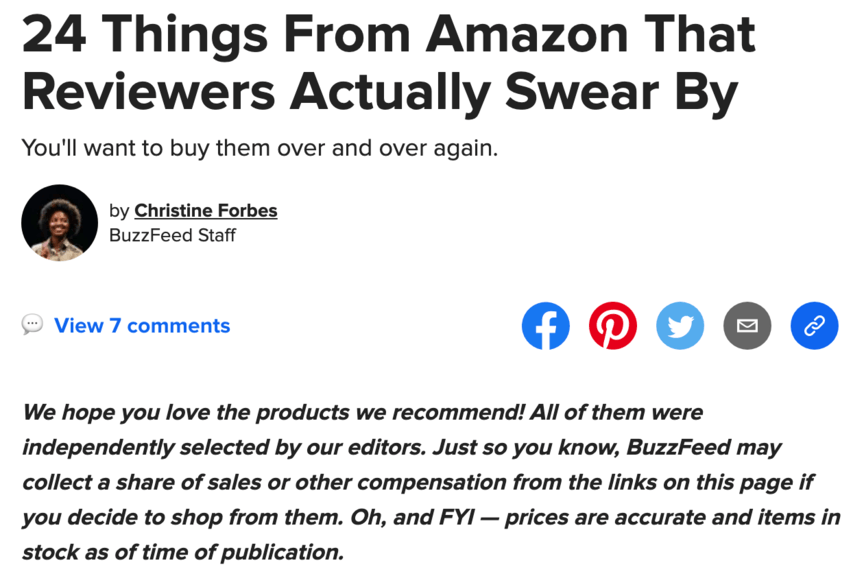 You should avoid referring to specific product prices, but if you do, be sure to include the last date you updated that piece of information.

You can't use Affiliate links in

email campaigns

,

ebooks

, or offline promotional materials.

You can't say anything deceptive or misleading about the products you're promoting, either positive or negative.

You can't misrepresent your relationship with Amazon, including claiming that Amazon sponsors or endorses your business.
There are more regulations in addition to that, but those are some of the most important ones. Be sure to follow them, because if you don't, Amazon could remove you from the program.
Learn how we increased traffic by over 40%, and conversions by over 100% for an ecommerce client.
Read the Case Study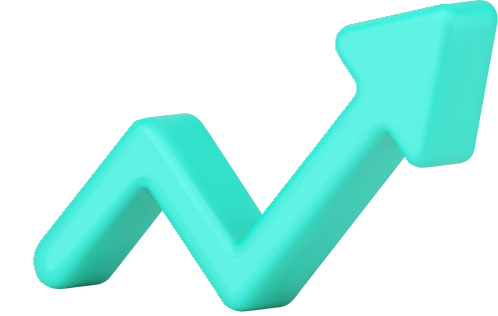 WebFX can help you master your Amazon Affiliate marketing
Looking for more ways to drive revenue? If so, you're in the right place. WebFX is the digital marketing agency with over 1020 glowing client testimonials, demonstrating that we know how to create campaigns that make clients happy.
With our digital marketing services, we can help you promote your company online, bringing in more customers and skyrocketing your revenue. We'll also keep you updated on everything we do for your campaigns so that you're never in the dark.
To partner with us, just call 888-601-5359 or contact us online today!
WebFX Careers
Join our mission to provide industry-leading digital marketing services to businesses around the globe - all while building your personal knowledge and growing as an individual.