Your business's website design impacts customer experience, lead generation, and revenue, so creating a good layout is essential. In fact, 94% of first impressions relate to web design.
So, what is good web design, and how do you craft a website that fits the criteria?
Keep reading for good web design examples. Or, call 888-601-5359 to learn how WebFX creates websites that can drive results for your business.
Don't miss our Marketing Manager Insider emails!
Join 200,000 smart marketers and get the month's hottest marketing news and insights delivered straight to your inbox!
Enter your email below:
Inline Subscription Form – CTA 72
"*" indicates required fields
(Don't worry, we'll never share your information!)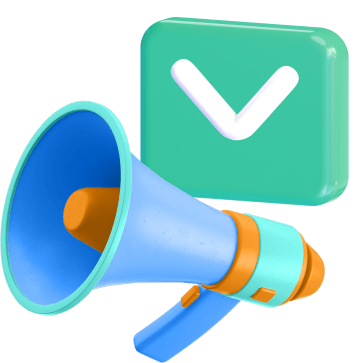 Why good website design matters
Web design is necessary because it guides your visitors through the ideal customer journey. It creates meaningful first impressions, highlights your products and services, and leads visitors to conversions. Quality websites involve aesthetics, but they include other elements as well.
An effective web design creates an easy, enjoyable user experience. When your website looks attractive and has a clear purpose, customers are more likely to interact with you.
An excellent design will:
Build trust
Cement credibility
Guide visitors to act
Increase conversions
8 web design principles to follow
Visual and usability aspects must come together to create a site that persuades visitors to convert. To make a good website design, apply these principles.
1. Purpose
Users are visiting your website for a reason, whether to check out a product or learn about your company. For your web design to be effective, it must accommodate visitors' needs and guide them to your desired action. You can care for customers by having clear intentions for each page and including call-to-action buttons.
Create buyer personas to determine your audience's expectations and how they will interact with your website. Each persona will have specific likes and dislikes regarding design aspects, so keep those in mind as you continue developing your site.
Whatever your purpose or whoever your buyer personas are, every website should accomplish these goals:
Boost brand awareness
Increase traffic
Convert leads
2. Simplicity
Everything on your website should be obvious, self-explanatory, and easy to digest so users can receive the information they want or complete their desired action. A clean, fresh appearance is timeless and easier to navigate.
Keep your website simple through:
Color: Find a palette that fits your brand, influences customer behavior, and evokes emotional responses. Use complementary colors throughout your website that speak to your brand.
Type: Your typography should be readable, web-friendly, and easy to skim. The right fonts will command attention and demonstrate your brand voice. Keep fonts to a minimum and contrast colors with the background to improve readability.
Imagery: Your pictures, illustrations, videos, and graphics should embody your brand personality and focus your visitors' attention on certain information. A balance between images and texts will make content more memorable and engaging.
Appealing color combinations, readable fonts, and high-quality images will create an impression of professionalism and credibility.
3. Navigation
Simple, intuitive, and consistent navigation is the key to retaining visitors. Some ways to incorporate helpful navigation design patterns include:
Placing a search bar near the top
Including navigation in the footer
Keeping options simple and few
Adding links within the copy on descriptive anchor text
Below is an example navigation bar from Urban Outfitters.

4. Visual hierarchy
A good website design arranges information in order of importance, using elements like color, size, contrast, imagery, and more to establish a focal point. Crafting a visual hierarchy will help viewers naturally gravitate toward essential content on your page.
Visitors often scan websites in an F-pattern, reading or skimming the information in the top and left areas. Working with this natural pattern of scanning will help you give your users a beneficial experience.
Put important information first, like these ads on the Lowe's website:
5. Content
Content is vital to attracting and influencing visitors. Audiences appreciate quality and credibility, so when your copy is useful and clear, it will guide users towards specific actions. Employ search engine optimization (SEO) writing to integrate keywords and bring more visitors to your site.
Utilize bold and italics to highlight specific points. Incorporate bulleted lists and headings to help readers skim and digest content. Many visitors will scan a page before reading it, so make critical information obvious.
You can break up text through white space, keeping the focus on valuable content. White space helps readers process design and writing and guides them to where you want them to go.
6. Functionality
Users expect certain experiences when they visit a website, such as a clickable logo that brings them back to the home page and changing link colors after they click on them. Use these conventions to provide an enjoyable and smooth experience for your visitors.
Good websites are mobile-friendly, incorporating responsive layouts so that users on any device will have a great experience. The design can appear differently on a desktop than on a smartphone, as long as visitors can access information easily.
7. Consistency
Craft a cohesive design that flows throughout each page of your website. Pay attention to small details, like footer icons or text spacing, to ensure every part of your design represents your brand and caters to your audience.
Similar backgrounds, color schemes, typefaces, and tone of writing on every page will help customers recognize your brand, develop trust, and eventually convert.
8. Credibility
Users judge credibility based on visual design, so incorporate each of these principles to create trust among your audience. Easy-to-read text, helpful content, pleasing color combinations, and sensible navigation will show your visitors you are reliable and serious about your products and services.
We'll help you create a website that stands out.
"WebFX has been instrumental in helping us develop a new website, allowing us to be a leader in our industry."
Learn More About Our Web Design Services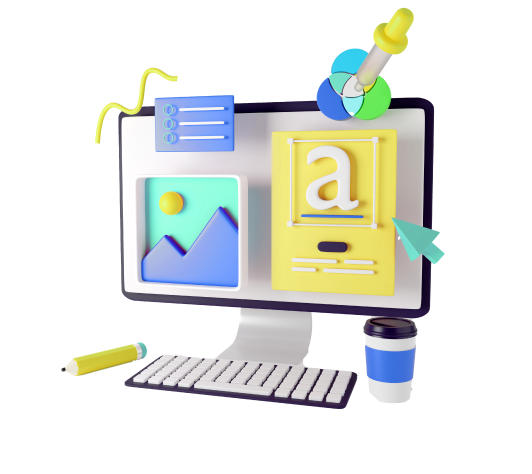 Build beautiful and usable web designs with WebFX
With these principles in mind, it's time to start designing websites that drive results! If you still aren't sure where to begin, WebFX can help.
Our award-winning design team can create innovative and effective websites that will increase brand awareness and drive revenue for your business. We offer professional web design services to handle each step for you.
Ready to learn more? Call 888-601-5359 or contact us online to learn more!
How is your website's SEO?
Use our free tool to get your score calculated in under 60 seconds.
Get posts by email
Join 200,000 marketing managers and subscribe to Revenue Weekly!
"*" indicates required fields
WebFX Careers
Join our mission to provide industry-leading digital marketing services to businesses around the globe - all while building your personal knowledge and growing as an individual.