8 Best B2B Marketing Companies Around the Globe
Looking for a conveniently located marketing agency for your B2B company? Here are eight of the best B2B marketing companies around the world!
Digital marketing is essential for every business. But it can be extra challenging for business-to-business (B2B) companies. While a business-to-consumer (B2C) company can put out an ad online and have a chance of driving at least a few immediate conversions, it takes a much more long-term, consistent marketing campaign to generate B2B clients.
That's why many B2B companies find that it's helpful to partner with an external agency for their marketing. After all, it's a lot of work to handle on their own!
If your business is in that position, you might be wondering which agency you should partner with. After all, there are a lot of options out there, and only certain ones might be available or convenient depending on where your company is located.
For that reason, we've compiled a list of B2B marketing companies from around the world, identifying the best option in each region. Keep reading to find out more, and then subscribe to Revenue Weekly — our email newsletter — for more helpful digital marketing content!
Don't miss our Marketing Manager Insider emails!
Join 200,000 smart marketers and get the month's hottest marketing news and insights delivered straight to your inbox!
Enter your email below:
Inline Subscription Form - CTA 72
"*" indicates required fields
(Don't worry, we'll never share your information!)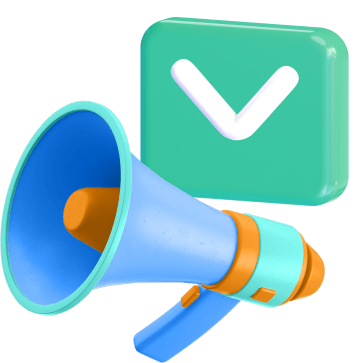 8 best B2B marketing companies around the world
Different B2B marketing agencies operate in different geographical regions, and you may be intent on finding an agency located in the same area of the world as you. If that's the case, we've got you covered. Below is a list of the best B2B marketing agency in each region of the world:
Here's a summary of the basic info about each one:
| | | | |
| --- | --- | --- | --- |
| Company | Location | Team size | Clutch Rating |
| WebFX | Harrisburg, Pennsylvania | 500+ | 4.9 |
| Meira Productivity | San Isidro, Argentina | 2–9 | 4.8 |
| Strike Digital | Dublin, Ireland | 2–9 | 4.9 |
| UAATEAM | Kharkiv, Ukraine | 50–249 | 4.9 |
| So Interactive | Sandton, South Africa | 10–49 | 4.7 |
| OMR Digital | Indore, India | 10–49 | 4.9 |
| AJ Marketing | Minato City, Japan | 10–49 | 5.0 |
| Soup Agency | Sydney, Australia | 2–9 | 4.9 |
Keep reading for an overview of each B2B marketing agency!
Our digital marketing campaigns impact the metrics that improve your bottom line.
See More Results

WebFX has driven the following results for clients:

$3 billion
In client revenue

7.8 million
Leads for our clients

5.2 million
Client phone calls
1. Best B2B marketing company in North America — WebFX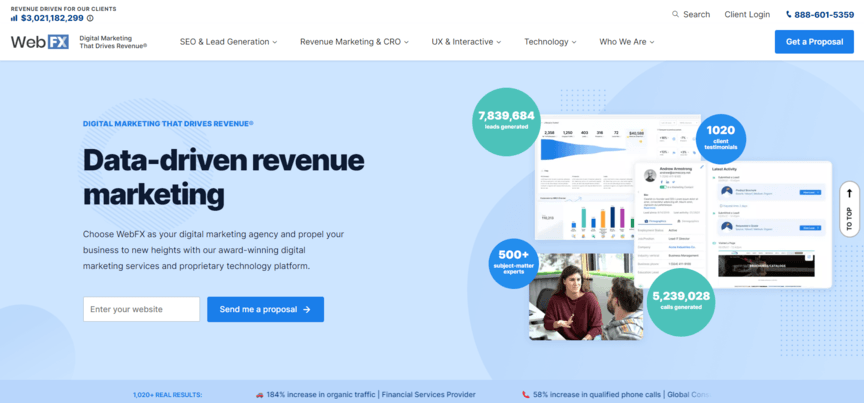 Location: Harrisburg, Pennsylvania, United States
Team size: 500+
Starting off in North America, the best option for your B2B marketing needs is WebFX. And yes, before you glance up at the logo at the top of the page to verify — that's us. But, sincerely, we're not just saying that as a shameless self-promo. The results pretty much speak for themselves.
In the past few years alone, we've driven over 7.8 million leads and over $3 billion in revenue for our clients. We also maintain a solid 4.9-star rating on Clutch out of 300+ reviews. If that's not proof that our services are top-notch, we're not sure what is.
Our services span a variety of marketing strategies, including:
2. Best B2B marketing company in South America — Meira Productivity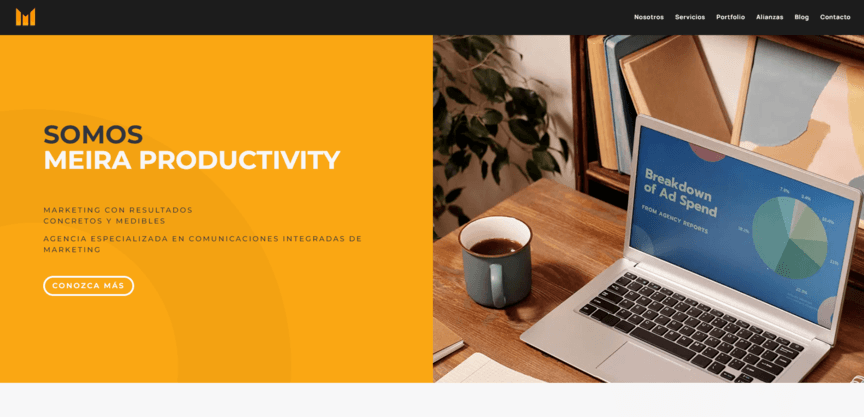 Location: San Isidro, Argentina
Team size: 2–9
Is your company located in South America? If so, then the best B2B marketing agency for you might be Meira Productivity. Meira is located in Argentina, and it provides several different types of B2B services, including:
Paid advertising

Web design

And more!
With a 4.8-star rating on Clutch, Meira holds a reputation for their technological prowess, always identifying the best digital tools to help their clients. Their reviews also indicate that they're "friendly, reliable, and prompt."
3. Best B2B marketing company in Western Europe — Strike Digital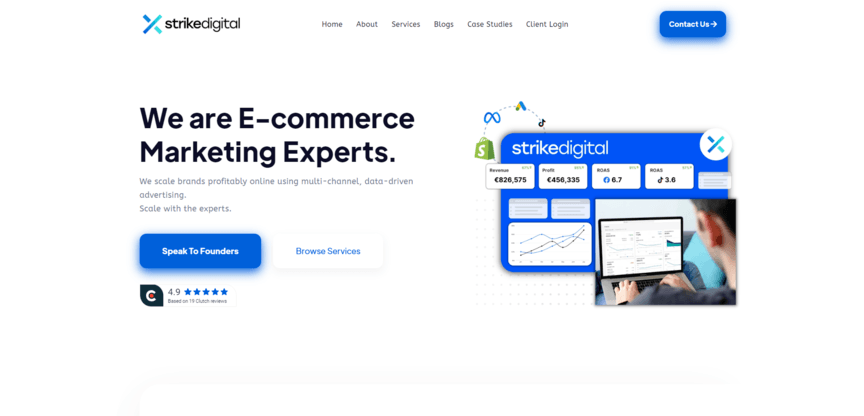 Location: Dublin, Ireland
Team size: 2–9
Continuing our tour of the globe, we next find ourselves in Western Europe, where the top B2B marketing company is Strike Digital. Headquartered in Ireland, Strike Digital neatly divides their services between four main categories:
Video advertising

Ecommerce marketing

Social media marketing

PPC advertising
Strike's clients, who have given them an overall 4.9-star rating on Clutch, report that they're one of the most knowledgeable agencies out there. They bring a level of expertise that you'd be hard-pressed to find elsewhere, and they always keep their clients' best interests in mind.
4. Best B2B marketing company in Eastern Europe — UAATEAM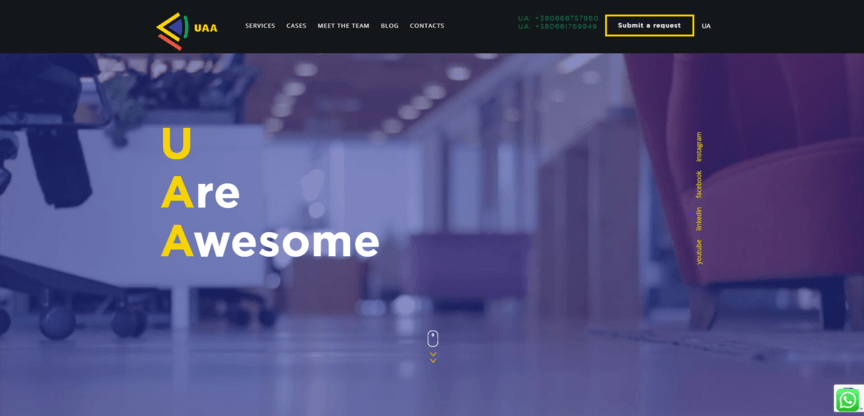 Location: Kharkiv, Ukraine
Team size: 50–249
If your business is located in Eastern Europe, Ireland may be a little farther than you'd like. In that case, you can turn to UAATEAM, a B2B marketing agency located in Kharkiv, Ukraine.
UAATEAM is a Google Premier Partner and a Facebook Marketing Partner, both of which are significant credentials unto themselves. Additionally, this agency maintains a 4.9-star rating on Clutch, with reviewers noting that they drove excellent results and provided regular reports.
UAATEAM offers services that include:
SEO

PPC

Email marketing

Social media marketing
5. Best B2B marketing company in Africa — So Interactive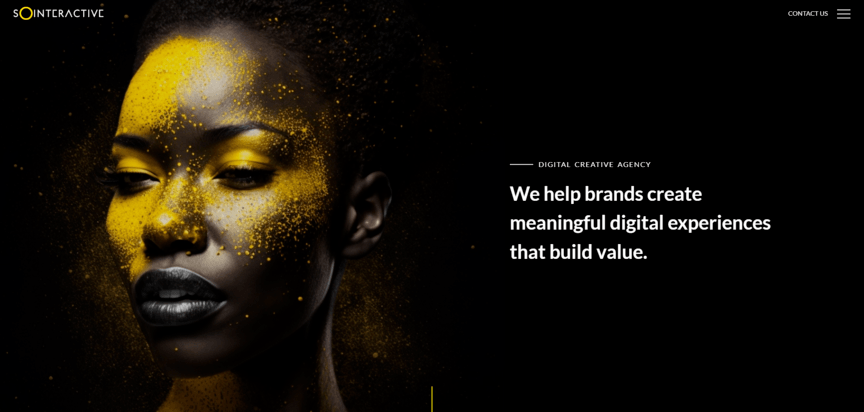 Location: Sandton, South Africa
Team size: 10–49
Heading south, we arrive in Africa. If that's where your business is located, our recommendation for your B2B marketing company is So Interactive, which is based in South Africa. This agency holds a 4.7-star rating on Clutch, and it offers many different types of services, including:
SEO

PPC

Web design

Social media marketing

And more!
So, what are So Interactive's clients saying about them? Well, one area they're often praised for is their professionalism and efficiency. On top of that, they've been reported as friendly and detail-oriented, with the results they drive proving very successful.
6. Best B2B marketing company in South Asia — OMR Digital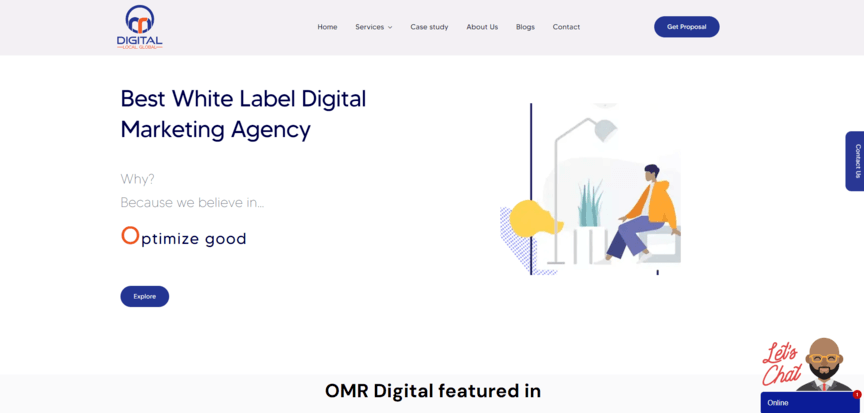 Location: Indore, India
Team size: 10–49
Based in India, OMR Digital is one of the best B2B marketing companies you'll find in South Asia. They hold a 4.9-star rating on Clutch, and they offer all the usual marketing services — SEO, PPC, social media, and more. They can help you get your brand in front of just the right clients.
OMR Digital's clients have plenty of praise for their services. Reviewers note that OMR is great at "effectively balancing friendliness and professionalism," and that they provide "brilliant ideas for improvement." Those are pretty glowing recommendations!
7. Best B2B marketing company in East Asia — AJ Marketing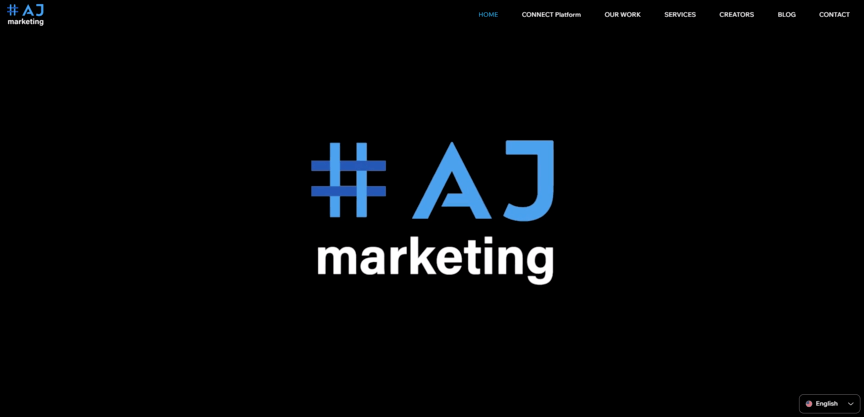 Location: Minato City, Japan
Team size: 10–49
Jumping across the continent, we have AJ Marketing, which is a B2B agency based in Japan (though they also have locations elsewhere). This company is arguably the best option for businesses located in East Asia. They offer a variety of marketing services, including:
SEO

Paid advertising

Branding

And more!
AJ Marketing has a stunning 5-star rating on Clutch, and their reviews point out that they're excellent communicators who "deliver quality and timely results."
8. Best B2B marketing company in Australia — Soup Agency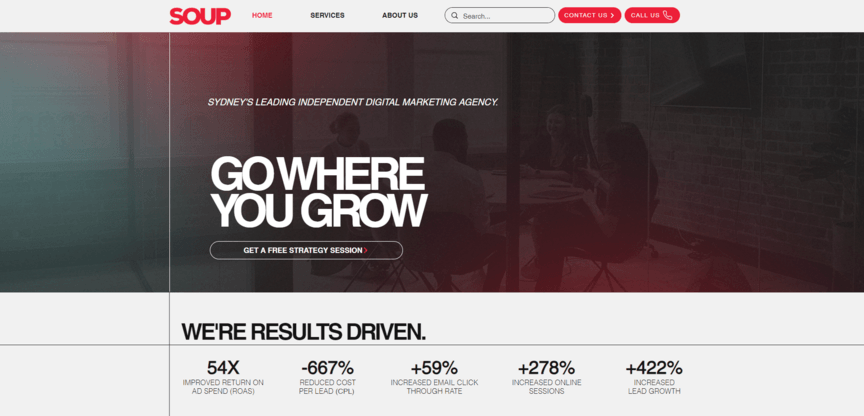 Location: Sydney, Australia
Team size: 2–9
Finally, we end our global tour in Australia, where we stop for some soup. Oh, sorry, not that kind of soup — Soup Agency, the top B2B marketer in Australia.
Soup Agency has a 4.9-star rating on Clutch, and clients make a point of praising their work ethic and commitment to each project. Reviewers also note their prompt communication and the excellent results they drove for the clients' marketing.
Soup Agency's services include the standard strategies like social media marketing and SEO, as well as ecommerce development.
How to choose the best B2B marketing company

With so many B2B marketing agencies, how can you choose the one that's best suited to your company's needs?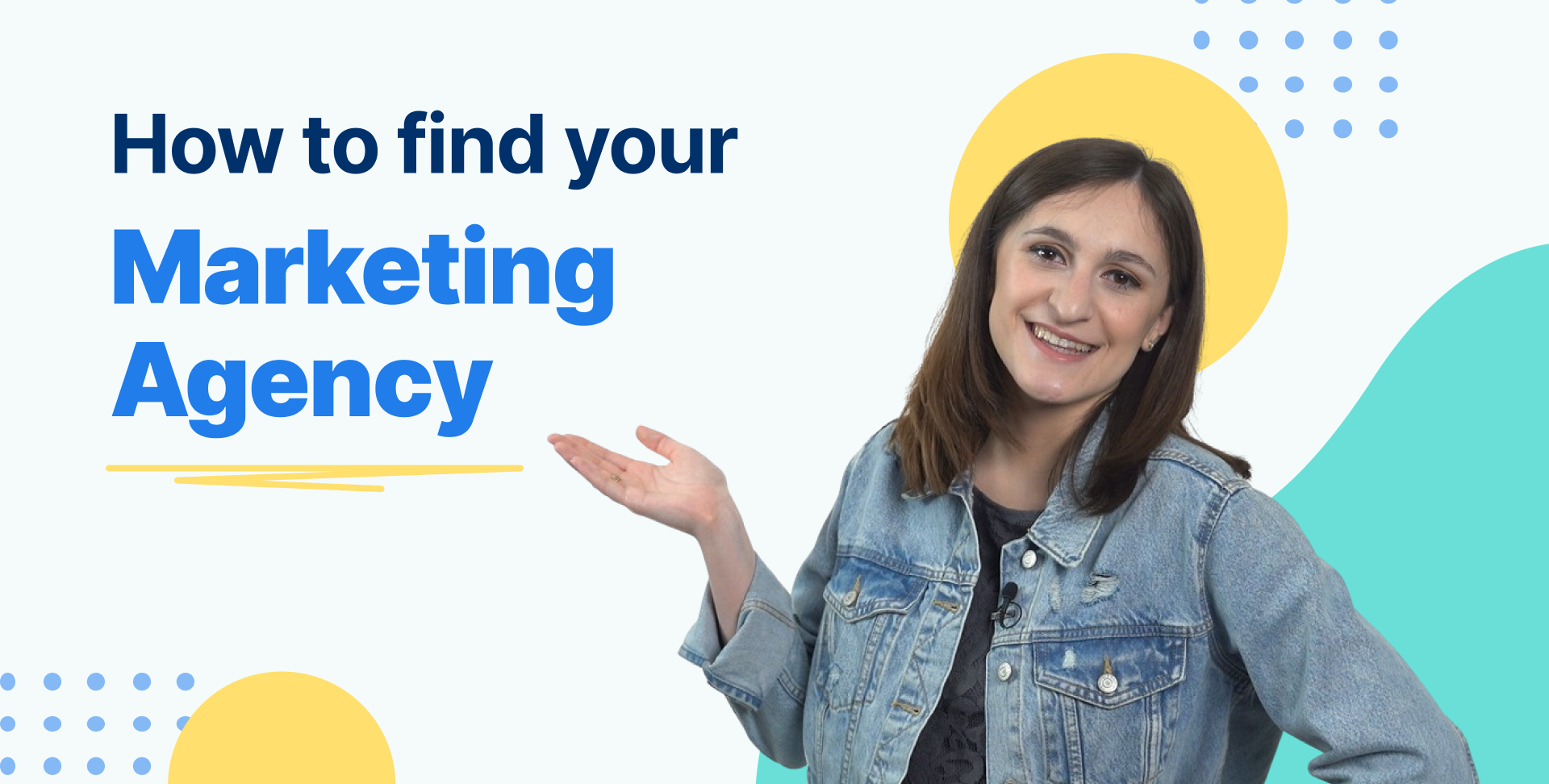 1. Create a list
First, you'll want to put together a list of agencies to research.
You can do this by using search engines to find agencies in your city or region, or by asking for referrals from people already partnering with an agency.
Then, you can keep track of the names of the agencies you like, as well as key contact information and other notes. Take some time to research all available options, and don't worry if you end up with a long list!
2. Narrow your list
Next, you'll want to go through your list and narrow the options.
You can use a number of factors, including client testimonials, portfolios, and online reviews, to weed through your list. Ideally, you should end up with a list of your top 5–10 agencies.
Once you've narrowed down your list, you can move on to the next step.
3. Review their websites
During this step, you'll want to thoroughly review each of the agencies' websites.
Take a look at the services they offer, check for examples of their work, and double-check that they have testimonials. If an agency doesn't post examples of their work or reviews, they will likely not be able to drive the results you want. You can cut them from the list.
It's also important to take a look at the company's track record. Have they successfully helped other B2B companies achieve success online? Do they post examples of this on their website?
You will also want to look at the agency's pricing. If you're like most companies, you have a marketing budget, and understanding an agency's pricing options can help you select an agency that's right for your project.
That being said, it's important to remember that you often get what you pay for when it comes to digital marketing. Be careful not to put too much emphasis on pricing, as this can sometimes drive you away from quality agencies.
However, you can use pricing as a tie-breaker if you're having trouble choosing between two companies.
While you review an agency's portfolio, take note of specific things you'd like them to do for your business. And if you're not impressed by an agency's portfolio, don't be afraid to cut them from your list.
By the end of this step, make sure that your list only consists of agencies you are confident can help your business grow and achieve success online.
4. Contact the agencies
At this point, you should have 2–5 agencies left on your list, and you can contact each to learn more about what they can do for your business.
A lot of agencies have contact forms on their websites. If they don't, it may be a sign that the agency isn't a good fit.
No matter how you choose to contact an agency, you should always ask lots of questions. How many clients do they have? How much do services cost? What results have they earned for clients?
These questions can help you narrow down your list even further and choose the agency that will help your company achieve the best results.
5. Choose an agency
Now that you've gathered all the information you need, you can make an informed decision.
Take a final look at all of the factors that are important to you, and weigh the pros and cons of each agency. Don't forget to compare things like each agency's portfolio, pricing, reputation, and responses to your questions.
This will help you make a final decision about the B2B marketing company you want to partner with your business. And by the end of this process, you can feel confident in your decision and start reaping the benefits of working with a great B2B marketing agency.
We're masters of our craft.
WebFX is a marketing and design industry leader.

Meta, Amazon, and Google Partner


4,000+
blog posts written


300+
Google Certified team members

Contact Us

WebFX is the B2B marketing agency for your business
If you're based in North America, you already know what to do from the above list of B2B marketing agencies: Partner with WebFX! But you don't have to be in North America. We also have offices in South Africa and Guatemala, and we serve businesses all over!
To partner with us for our B2B marketing services, you can just call 888-601-5359 or contact us online. Reach out today to get started!