Social media is a powerful — and often underutilized — tool for generating leads and driving sales in the automotive repair service industry. Radio and print ads are currently the standard advertising methods for automotive service centers, but measuring your return on investment (ROI) with offline marketing is challenging.
Fortunately, social media marketing makes up for where print and radio ads lack. In this guide, you'll learn how your auto service center can leverage social media to find and earn the trust of new customers to drive revenue and boost your bottom line.
Would you like to read more about social media marketing? Subscribe to our newsletter, Revenue Weekly, today!
Don't miss our Marketing Manager Insider emails!
Join 200,000 smart marketers and get the month's hottest marketing news and insights delivered straight to your inbox!
Enter your email below:
Inline Subscription Form – CTA 72
"*" indicates required fields
(Don't worry, we'll never share your information!)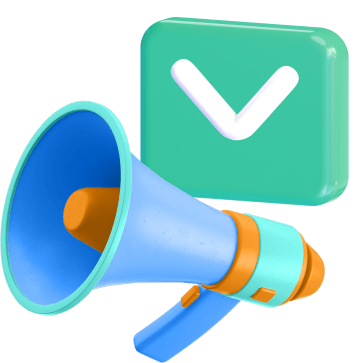 Generate new leads
The saying "people buy from people" is especially true of the auto service industry. A good reputation is powerful when you provide auto repair services. There's no better way to control your brand image and connect with and earn the trust of potential — and existing — customers than by engaging with them directly on social media.
You might believe spending time creating social media posts or ads isn't time- or cost-effective. However, studies show the opposite!
For example, did you know that 77% of social media users are likely to buy from businesses they follow? And 67% of social media users increase their spending on a brand's products after following them on social media. Relationships — even digital ones formed on social media — inevitably improve your bottom line.
Share informative, unique content
As an auto service provider, you have a wide range of customers with different needs. Social media is an excellent place to share valuable information that will benefit followers. Be sure to include a diverse range of content and content types for vehicle owners with different tastes, backgrounds, and knowledge levels.
For example, one day, you could post an in-depth video detailing how to change your vehicle's oil for your younger demographic. On another day, you could share a video on Instagram or Facebook answering a niche question or addressing a common misconception that young mechanics might have. Both pieces of content will assist viewers and help increase their interest in your company.
Build brand awareness and authority
The best part about sharing informative, unique content with your social media followers is that you're building brand awareness and authority. These elements boost your "like, know, and trust" factor, so followers are more likely to seek out your thoughts, opinions, and content the next time they have an auto repair question.
Word of mouth and a good reputation are influential in the auto repair service industry. Suppose you have a reputation for honesty, integrity, and transparency online. In that case, local followers will flock to you and recommend your services to their friends and family the next time they have an issue with their vehicle.
Social media best practices for auto repair shops
Follow these three best practices when creating a social media strategy for your auto service center:
1. Start with one social media platform
There are several social media platforms and each has unique advantages. Facebook, Twitter, and Instagram are excellent for auto service centers. It's particularly easy to reach a diverse or niche audience on Facebook using targeted ads, as the platform has over three billion active users globally.
Whichever platform you choose, we recommend sticking to one platform in the beginning. Consistency is critical in social media marketing, and it's far easier to post regularly on one platform than multiple — especially if you're new to content creation. Focusing on one platform enables you to consistently share authoritative, high-quality content your followers want to interact with.
And remember, your follower engagement is more important than your number of followers. The goal of social media for auto service centers is to build relationships. Ten engaged followers trump 1,000 unengaged followers, because engaged followers are much more likely to convert into loyal customers.
2. Choose a campaign objective
You can measure your ROI with social media ads by setting campaign objectives. A campaign objective is a goal for your ad. Common campaign goals include increasing factors such as:
Brand awareness.

Website visits.

Lead generation.

Brand authority.

Product or service sales.
Once you have established a campaign objective and SMART goal for your ad campaign, it's easy to measure whether your ads were successful. If successful, you can continue with the same strategy and reap the benefits! If it isn't as successful as you hoped, you can easily change your approach to avoid spending your marketing budget on ads that aren't providing results or driving sales.
3. Consider hiring a social media manager
Social media can be time-consuming, especially when you're balancing multiple platforms and ad campaigns. Posting content regularly and managing campaign objectives might seem overwhelming. After all, you're busy running your business, and social media might not be your expertise.
In this case, you should consider hiring a social media management company. These organizations partner with you to create a social media content strategy and content calendar that suit your business goals.
The company you choose will do market and industry research to create high-quality, authoritative content that reflects your brand and meets your audiences' needs. They'll also create social media ads that drive results — among much more!
Curious about social media management services? Learn more about the benefits of hiring a social media manager to grow your online presence.
74% of people use social media when making a purchasing decision.
Make their decision easy with a stellar social media presence. See how your brand can level up by requesting a no-obligation proposal today.
One of our experts will be in touch within 24 hours!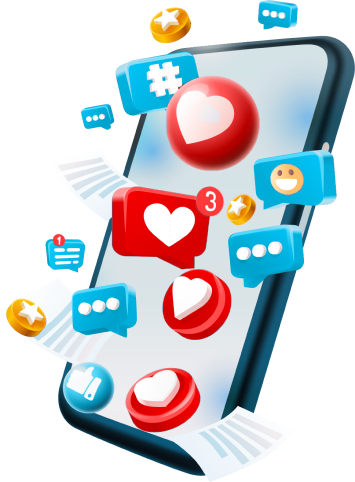 Contact the WebFX social media marketing team today
Do you need help creating a solid social media marketing strategy to generate leads and boost your bottom line? Our social media marketing team at WebFX can help!
We're a leading digital marketing company that's driven over $3 billion in revenue for our clients over the past five years. We specialize in results-driven social media marketing and management services for businesses like auto service centers.
If you're ready to elevate your auto service business with a comprehensive social media marketing plan, contact WebFX today. Call 888-601-5359 to speak with a strategist or request your free quote online!
Increase your leads, sales, and revenue with digital marketing
Find Us Driving Revenue Nationwide