In the competitive world of drug treatment marketing, it's important for your center to quickly and effectively reach potential clients. But drug treatment marketing is a sensitive topic, and some advertising methods can seem intrusive.
Using a combination of traditional and online strategies, you can tailor your marketing plan to engage those who need your services the most.
WebFX helps clients in the healthcare industry grow their practices.
"My practice has grown quickly and improved our accessibility to those we serve or hope to serve within our community. WebFX is directly responsible for our growth and the fact that we have more than doubled our revenue in six months."
— Merrimack Valley Psychological Associates
See Case Study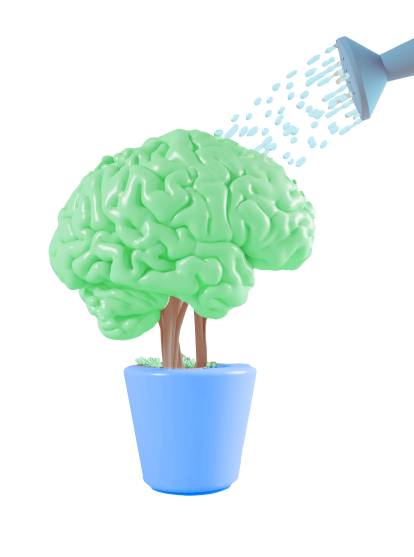 Why do drug treatment centers need marketing?
To achieve maximum visibility for your treatment center, you should use a mix of marketing strategies like search engine optimization (SEO), pay-per-click advertising (PPC), social media, and various other online channels.
Marketing is multi-faceted, and failing to pay attention to key platforms leaves money on the table. Getting in front of quality leads will ensure that you are the center they call when they're ready to pick up the phone.

Hear What It's Like to Work With WebFX!

"WebFX has worked diligently to learn our business and has been successful and continuously upgrading search engine optimization results. Their passion for getting results shows."
Addiction Treatment Center
Internet marketing strategies for drug treatment centers
As a drug treatment center, you want to reach new clients and help them get the support they need. Let's look at some common drug treatment marketing strategies and how they can help your center increase qualified leads and revenue.
Search engine optimization (SEO)
Search engine optimization (SEO) allows you to reach clients where they're already looking. Potential clients and their loved ones likely use search engines like Google to locate service providers in their area.
Optimizing your site with SEO is a great way to make sure your center shows up in the top results. With SEO, you can also target treatment-related keywords and improve the user-friendliness of your site, contributing to an improved online experience.
SEO is an ongoing process, though, and it requires consistent work to see results.
Pay-per-click advertising
With pay-per-click advertising (PPC), you can reap the benefits of a top spot in search engine results pages (SERPs) while you establish organic rankings. If you're looking to generate leads quickly, PPC is a great choice for your treatment center.
The exact process for setting up PPC ads varies by platform, but the premise is the same. You create an ad and choose what keywords you want it to display for. Then you set a bid for how much you're willing to pay when someone clicks your ad. If nobody clicks your advertisement, you won't pay a cent.
Keep in mind that before you can advertise with Google Ads and use PPC as a strategy, your rehab center will have to become LegitScript certified. A LegitScript certification ensures that your rehab center is legit and that you're not scamming customers. It helps protect those seeking treatment, and you'll also need it if you plan to advertise your rehab center on Facebook.
One of the main benefits of PPC is that you don't have to wait for results. But there are a few challenges with using PPC for drug rehab centers. Google Ads doesn't allow advertisements for drugs or alcohol. So, even though you aren't promoting them, you have to be careful about the keywords you target.
Also, because rehab is such a competitive industry, drug rehab has some of the highest costs-per-click. In order to see results, you have to be prepared to make a serious investment. To get the biggest bang for your buck, focus on targeting niche keywords that will generate more qualified traffic. Broader search terms are usually more expensive, and don't always convert well, even if people click on your ads.
Social media
Considering that 71% of all adults with Internet access use social media, platforms like Facebook, Twitter, and Pinterest are great for reaching potential clients. One advantage of social media marketing is that it allows you to connect with clients and their loved ones on a personal, relaxed level. Maintaining a supportive social media presence shows that you genuinely care about recovery.
Posting inspirational content on social media is a great way to engage potential clients. Your followers will appreciate the support and may share or comment on your posts. Maintaining an encouraging social media presence demonstrates that you genuinely care about clients' care and recovery.
But you have to be careful what you share on social media. Unlike most businesses who share photos of events and happy customers, drug rehab centers have a serious privacy concern. However, you can still create a successful social media presence by sharing relevant news articles and blog posts.
When you use social media to start a conversation with potential clients and their families, you can engage in a way that reflects the environment of your drug rehab center.
Email marketing
Email marketing allows you to invest in relationships with people who are interested in your services. Potential clients might not be ready to start treatment when they first discover your site. But with email marketing, you can keep in contact with them and share relevant information about your services.
Potential clients might not be ready to contact you when they first discover your site, but email marketing allows you to keep in contact with them and share relevant information about your services. Fostering these relationships is huge and gives you a leg up against the competition.
Web design
Your website is often the first point of contact with potential clients, and it's important that your site accurately reflects the environment of your facility and your approach to drug treatment. You'll also want to incorporate elements that establish trust with clients and their families, such as testimonials, staff bios, and videos.
Finally, your pages should load quickly and efficiently. This is an important since site speed and ease of use play a role in search engine rankings.
Ultimately, your drug rehab website should encourage visitors to take action and call your center.
Good agencies have more than 50 testimonials.
Great agencies have more than 100 testimonials.
WebFX has over 1000+ glowing client testimonials.
See What Makes Us Stand out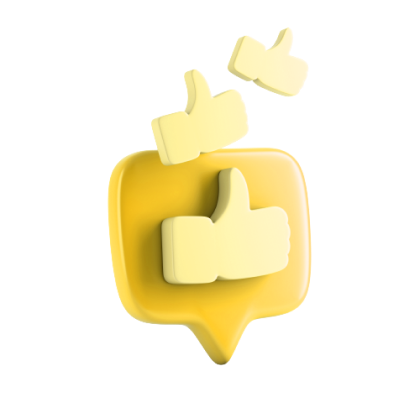 How do drug treatment centers benefit from marketing?
Now that we've looked at some common drug treatment marketing methods, you might be wondering how these strategies can provide long-term benefits for your drug treatment center.
Fortunately, using a variety of Internet marketing channels can help your business in a variety of ways.
Increased visibility
Increased rankings and visibility is one of the largest benefits of Internet marketing. Well-optimized websites will appear higher in search engine results pages (SERPs). And the higher a page appears, the more likely it is to generate clicks and views.
In order to claim prime territory in results pages, your drug treatment center needs to invest in an ongoing SEO strategy. Without consistent SEO, your website's visibility may be compromised at any time, and competitors can take over top spots in search results.
Increased authority
An important factor in Google's ranking algorithm is site authority. Website authority is determined primarily by the number and quality of links to that site from other sites on the web.
For example, if a high-authority news site links to your drug treatment center, your reputation as a credible source will rise. But if your competitor accumulates hundreds of links from various authority sites, they will have more authority and rank higher in search results.
Investing in an Internet marketing strategy will help your treatment center build relevant links to your website from authority sources and improve your rank in search engine results. This increases the likelihood that potential clients will click on your site instead of a competitor's.
Improved content and user experience
Finally, a drug treatment marketing plan will aim to improve the content on your website, making it more user-friendly and more valuable to your visitors.
Improving user experience will also decrease bounce rates and increase the amount of time potential clients and their loved ones spend on your site. This can also boost your chances of ranking in a prime spot because Google can detect whether users immediately leave your site after visiting.
Websites that deliver a better user experience will generally have lower bounce rates, and they're also much more effective at building trust with potential clients.
Internet marketing plans from WebFX
Now that you understand the importance of Internet marketing for your treatment center, you might be wondering how you can implement these strategies. At WebFX, we understand what it takes to optimize and market your drug treatment center online.
Our custom Internet marketing plans allow you to focus on treating and improving the lives of clients. And improving your online presence will ensure that they will be able to find your center when they are ready to make a call.
Ready to launch your drug treatment marketing plan today?
Ready to learn more about how your drug treatment center can use online marketing to drive clicks, conversions, and revenue? Contact WebFX today to create a customized plan, designed to reach potential clients and their loved ones.
Find out how WebFX can improve your drug treatment center's online presence. Call 888-601-5359 or contact us online today for a free evaluation.
Earn a 20% greater ROI with WebFX