Pay-per-click (PPC) ads enable you to improve the visibility of your plumbing services online. With PPC, when someone goes to Google and searches for plumbers near them, your ad can be the first thing they see.
How does PPC for plumbers work? And how can you get started? Keep reading to learn more about plumbing PPC ads.
At WebFX, we've managed more than 650 PPC campaigns for our clients. Contact us to talk about how we can help you grow your business with PPC for plumbers.
PPC, which stands for pay-per-click, is a digital marketing strategy that involves online advertisements on search engines and other websites.
With PPC, you bid on keywords to have your ad appear in searches for that term, and you only pay when someone clicks on your ad. When someone does, it takes them to a landing page on your website with more information.
There are several types of PPC ads:
Search ads: Search engines like Google and Bing are some of the most common places for PPC ads. These ads appear at the top of the search results, above organic listings.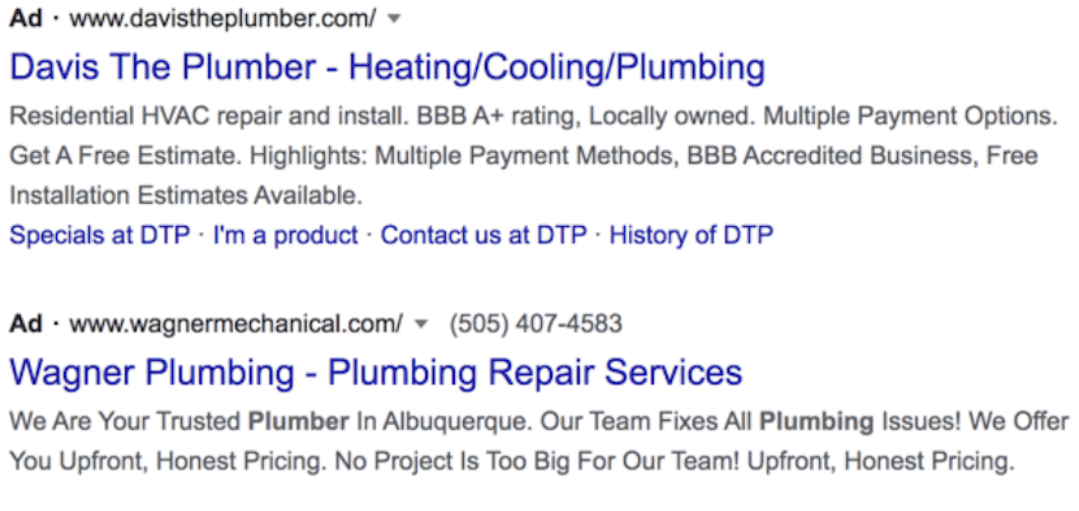 Display ads: Display ads take the form of banners, images, and text on various websites.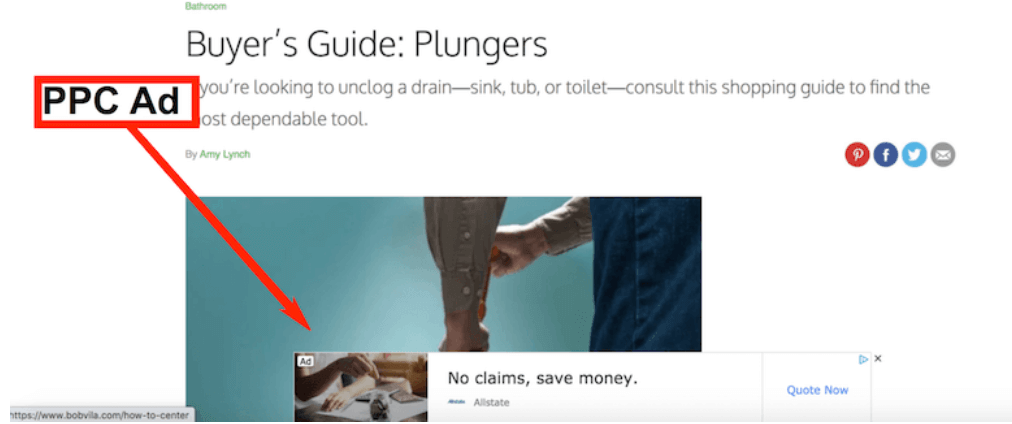 Social media ads: Some social media ads use the PPC model. These ads appear on social media sites or apps.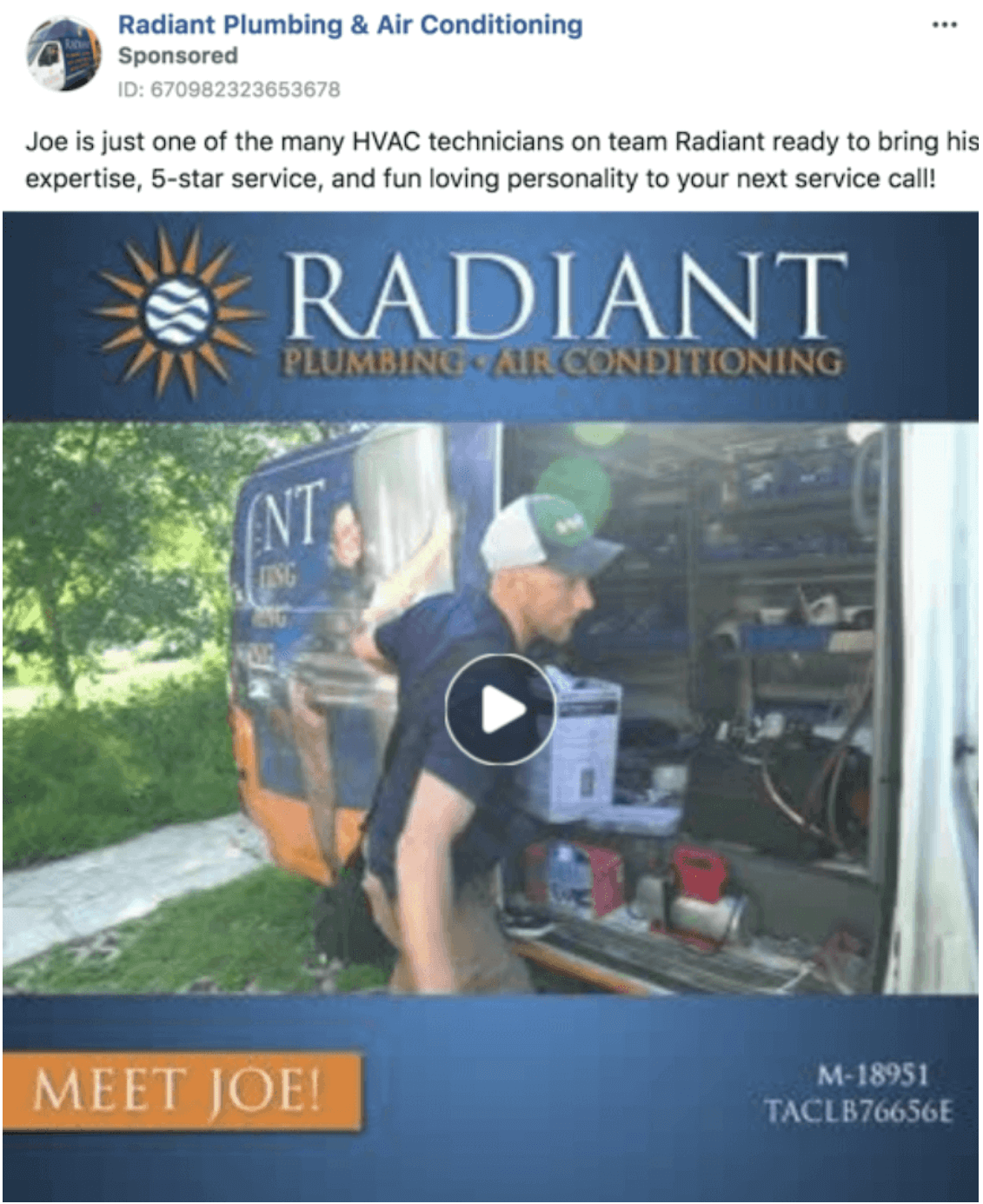 To better explain how plumber PPC ads work, let's use Google as an example.
A plumber located in New York might bid on the keyword "emergency plumbing services in New York." When someone searches that term, Google will launch an auction process to determine which ads to display and in what order to rank them.
The auction considers each advertiser's bid amount and the quality score of each ad. An ad's quality is based on its:
Relevance to the search
Expected click-through rate
Landing page experience
The whole auction process takes just milliseconds to complete. Google will display the winning ads at the top of the search engine results page (SERP) and calculate how much each advertiser will pay per click. The advertisers pay this amount each time a user clicks their ad.
In the screenshot below, the two ads marked with arrows are PPC ads that show up for the search "emergency plumbing services in New York." The ads above those two are Google Local Services ads, which are another type of online ad plumbers may want to consider.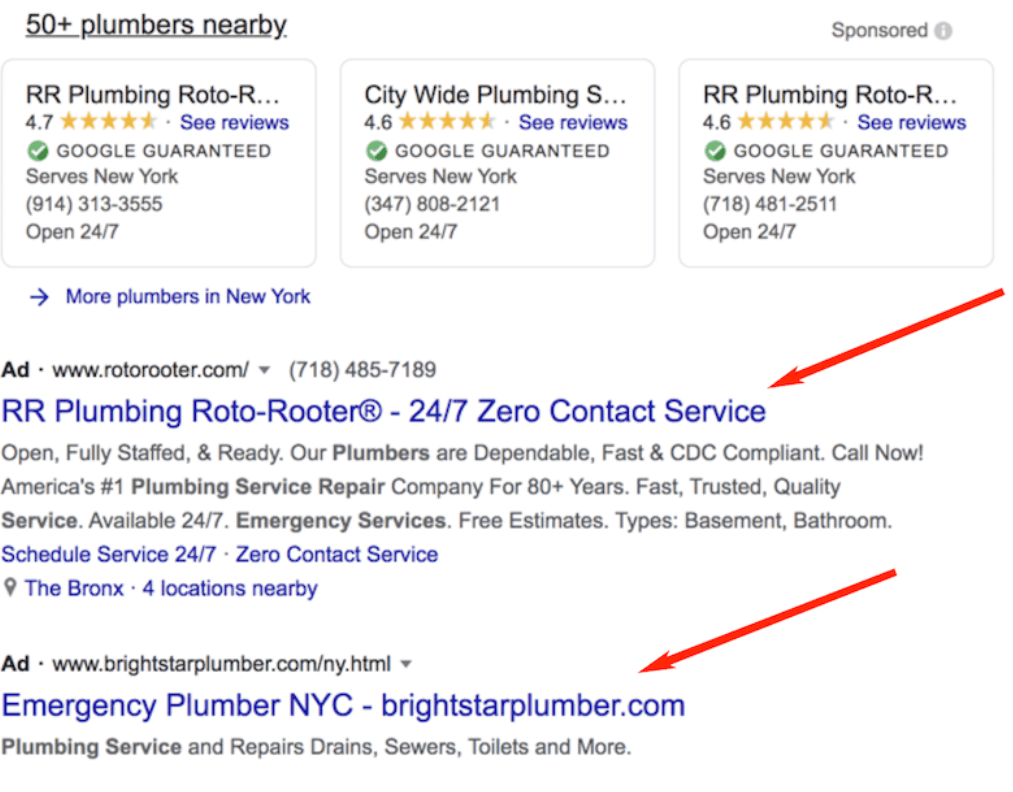 Benefits of plumbing PPC ads
How is PPC for plumbers beneficial? Here are some of the top advantages that PPC provides:
1. Cost-effectiveness
With PPC, you get to set your maximum bid amount, so you'll never pay more than you want. Also, you only pay when someone clicks your ad, meaning you don't have to pay just for your ad to appear in results. This model only makes you pay when someone clicks, which means you're paying for highly interested leads that are more likely to convert.
PPC is known for the excellent return on investment (ROI) it provides. The average ROI is $2 for every $1 spent.
2. Fast results
With some digital marketing strategies, it takes time to see results. PPC, however, gets your ad in front of potential customers as soon as you launch your campaign. This setup also means that you can see results instantly.
While long-term strategies are essential for building lasting brand awareness and authority online, PPC is an excellent strategy for gaining new leads quickly. It can also help provide you with insight into your campaign's effectiveness, which can help inform other strategies like search engine optimization (SEO).
3. Detailed results tracking
PPC ad platforms provide you with detailed information about how your ads perform. This data enables you to improve your campaigns as they run.
You can also test several versions of your ads to see which performs best, allowing you to optimize your ads further.
4. Precise targeting
You can also have precise audiences with plumber PPC ads to help ensure your ads reach the right people.
Some of your targeting options include:
Demographic targeting allows you to target users based on their age, gender, location, and other demographic characteristics. For example, a PPC strategy for plumbers might involve targeting homeowners in a certain area.
In-market targeting enables you to target users who previously searched for plumbing services or products.
Remarketing lets you target users who previously clicked on your ads or visited your website.
5. Qualified leads
People who click on PPC ads are typically close to making a purchase decision. In fact, users who come to your site via a PPC ad are 50% more likely to make a purchase than those who arrive via organic search.
Traffic attracted through PPC advertising yields 50% more conversions than organic advertising.
Are you leveraging PPC in your marketing efforts? Let's get started.
View the Guide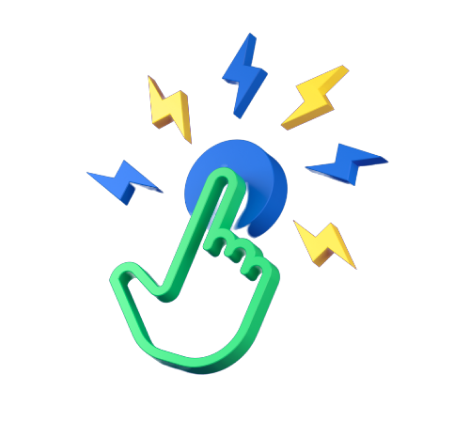 Hear What It's Like to Work With WebFX!

"I have recommended WebFX to everyone that I talk to and will continue to do so. I can't stress enough how helpful WebFX is with helping us understand the SEO information and how it works."
Plumbing Company In New York
How to maximize your results with a custom PPC strategy for plumbers
While it's possible to quickly throw together a PPC campaign, developing one that gets optimal results can take quite a bit of time and effort. Here are some of the steps you can take to ensure you get the most out of your PPC campaigns.
Create a custom strategy: Creating a strategy that's tailored to your business and goals gives you direction and helps you get the most out of your PPC campaigns.
Conduct keyword research: Carefully researching and selecting keywords helps ensure you're reaching the right audience with your ads and maximizing your ROI.
Do competitor research: Analyzing your competitor's PPC strategies can help you develop a plan that makes your ads stand out.
Develop your copy and design: Creating an effective ad requires expertise in copywriting and potentially in design. Testing your ads helps you ensure they're effective.
Manage your bids: Strategically managing your bids and adjusting them as needed enables you to get the maximum ROI.
Optimize your ads: As your campaign runs, continue testing your copy, design, and targeting and adjusting them according to your results.
Track and report your results: Tracking and reporting on the results of your campaign gives you data you can use to improve campaign performance in the future.
Our digital marketing campaigns impact the metrics that improve your bottom line.
See More Results

WebFX has driven the following results for clients:

$3 billion
In client revenue

7.8 million
Leads for our clients

5.2 million
Client phone calls
Why use professional PPC management for plumbers?
When planning your PPC campaign, you'll need to decide whether to manage it yourself or work with a professional PPC management company.
Here are some reasons to consider partnering with professionals who offer PPC management for plumbers:
1. You'll save time
Creating a PPC strategy, developing ads, and managing a PPC campaign takes a lot of time, especially if you don't have prior experience with running a campaign.
A PPC management firm can take care of all of the above steps for you, giving you more time to spend on other tasks. Plus, an experienced PPC management company can plan and launch your campaign relatively quickly.
2. PPC management companies know how to get results
High-quality PPC management companies know how to get results and have done so many times. Working with a PPC company can help you drive great results without having to lift a finger.
When choosing a partner, look for one with lots of experience, evidence of results, and testimonials.
3. You'll get transparent, detailed reporting
The best PPC management companies should have systems in place for tracking your campaigns and reporting the results to you.
This feature saves you from having to set up these processes yourself. Professional PPC management agencies may also be able to give you more detailed reports than you would get otherwise.
PPC management for plumbers from WebFX
At WebFX, we manage PPC campaigns for clients across numerous industries. Our PPC services include a custom strategy, thorough keyword and competitor research, ad development, continual testing and optimizing, and transparent reporting.
Our team of more than 500 digital marketing experts is focused on getting results for our clients. Over the last five years, our digital marketing work has generated more than 7.8 million leads and $3 billion in revenue.
The PPC services we offer include:
We also offer various related services such as:
Want to learn more about how our PPC management services can help you find new customers and grow your plumbing business? Contact us online or at 888-601-5359 today!
Earn a 20% greater ROI with WebFX