Accelerate Ad Conversions With a Free PPC Audit
You were told a lot about paid advertising. Like that it delivers a 200% return, that it converts 50% more than organic traffic, and that it boosts brand awareness by 80%. Guess what, though. You have yet to see those kinds of results, and nobody at your company is happy about it.
Whether your pay-per-click (PPC) advertising campaign is missing the mark on conversions or costing your company too much money with too little return, a PPC account audit can help you find and fix the problems causing your ad campaigns to fall flat — and with a free PPC audit, you can do it for $0.
If your business spends more than $1000 per month on PPC ads, you qualify for a free PPC audit from WebFX. Our experienced strategists will analyze your campaigns, ad groups, and more to provide actionable recommendations for improving your strategy and your return on investment (ROI).
Request your free PPC account audit now to get started! If you'd like to chat with a strategist one-on-one about auditing your paid advertising campaigns or using our professional PPC management services, call us at 888-601-5359!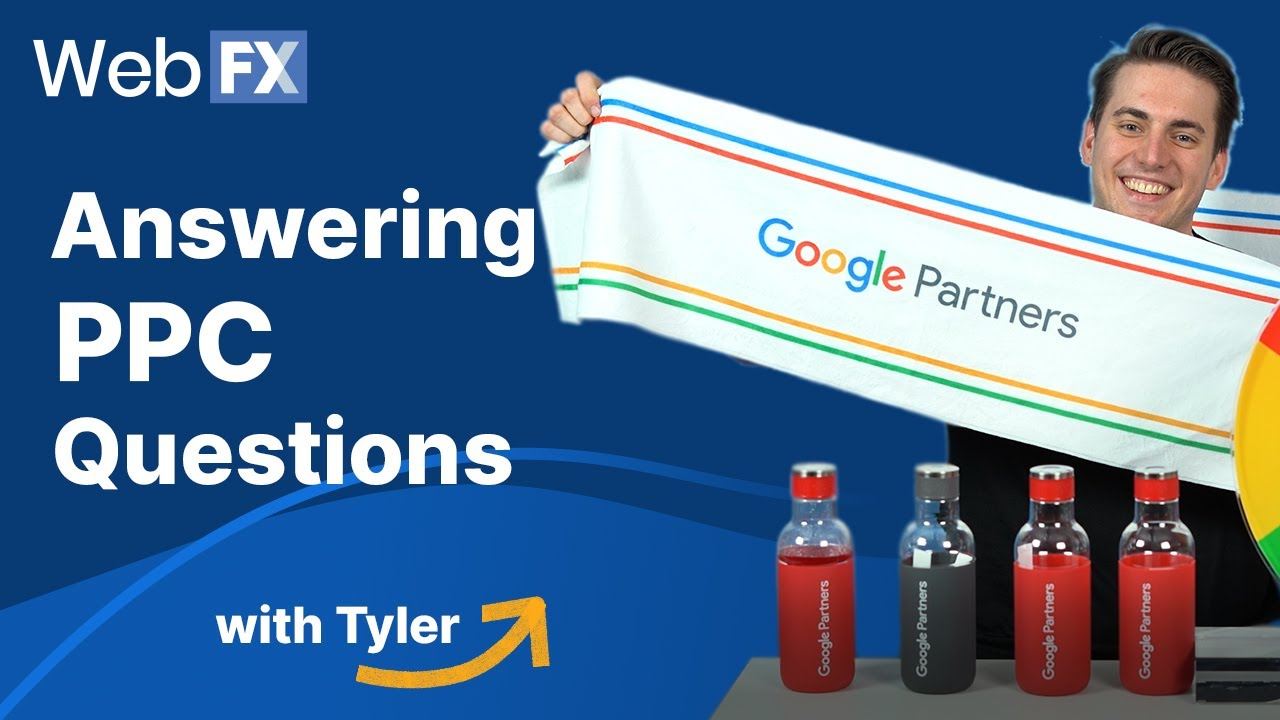 What is a PPC audit?
A PPC audit reviews and assesses the performance of your paid advertising account, which can range from Google Ads to Amazon Advertising, and provides actionable recommendations for improving your account's overall performance, as well as individual ad campaigns, ad groups, and ad budgets.

What do your free PPC audits include?
Our free PPC audits provide your business with the same features that many paid audits offer, including:
Analysis of your entire PPC account, from ad campaigns to individual ad groups
Summary of your PPC account's details, like conversion rates and top-performing keywords
List of actionable, data-backed recommendations for improving account performance
In addition to receiving a complete, comprehensive report, your company also avoids the cost of PPC audit services. For perspective, prices for PPC audit services range from $1000 to as much as $2500 or more.

For your company, it's a smart move to take advantage of free PPC audits.
You can improve your campaigns, increase your return on ad spend (ROAS), and drive your sales up. Plus, you can take valuable leads and sales from competitors by delivering higher-quality ads and landing pages.
How much do your PPC audit services cost?
Zero. Nada. Nothing.
We provide our PPC audit services for free. Our only request is that your business:
Spends $1000 or more each month on PPC
Employs five or more individuals
If you have questions about whether your company qualifies for a free PPC audit, contact us online.
Questioning the quality of your SMB's PPC performance?
Get your FREE PPC audit from WebFX today!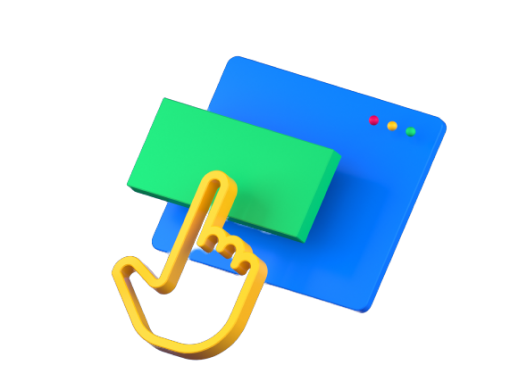 Why invest in a PPC account audit?
Each month, your company invests $1000 or more on paid advertising.
You want to make the most of your ad spend, which is why a PPC account audit is so valuable. It can help you discover new ways to improve your campaigns, whether they're performing poorly, above average, or exceptionally.
Some of the best reasons to invest (or take advantage) of a free PPC audit include:
1. Get a fresh perspective on your PPC campaigns
Depending on your business, you may check your ad campaigns every week, which is excellent. Or, you may take after the 72% of companies that aren't as active when it comes to PPC management. These organizations haven't viewed their campaigns in over a month.

Whether you check your account weekly, monthly, quarterly, or yearly, you've probably seen it enough.
You know your budget, your ad spend, your keyword targeting, but what you don't know is why your campaigns continue to underperform. A PPC account audit can help your team answer this question, as well as spot opportunities you didn't see before.
With a free PPC audit, it costs your business nothing to receive a second opinion.
2. Access PPC experts in your specific industry
Requesting an audit of your ad account can also connect your company with someone that specializes in PPC in your industry. WebFX, for example, features more than 200 PPC specialists with areas of expertise in different markets like manufacturing, landscaping, banking, agriculture, and more.
A PPC audit is great, but a PPC audit from an expert in PPC and your industry is fantastic.
Receiving a PPC account audit from someone with a background in not only your market but also the field of PPC can help your business accelerate the performance of your campaigns even more. You can obtain realistic bid and budget recommendations, lucrative keyword targeting ideas, and more.
That's why companies take advantage of our free PPC audits, and you should too.
3. Obtain a free analysis and recommendations
When talking about PPC account audits, you have to mention the benefit of a free one.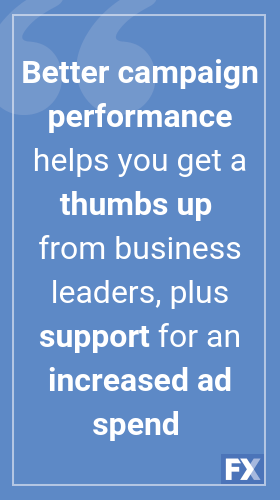 Depending on your business, you may have disgruntled team members or department heads, thanks to the dismal performance of your ad campaigns.
Asking for (and receiving) a budget for an audit isn't always possible, which is why a free one is so advantageous.
You can request your audit, receive it, and then start the process of improving your campaigns.
With better campaign performance, you can get a thumbs up from team members and business leaders.
Even better, you can earn support for an increased ad spend, which can go towards new campaigns or additional ad groups.
In some instances, your business may even set aside funds for professional PPC management.
This service can become useful when your paid advertising strategy becomes too resource-intensive or time-consuming to manage. If your day-to-day responsibilities become dominated by PPC, for example, you may look into outsourcing the task to a PPC agency.
4. Improve your PPC strategy's ROI
For many businesses, PPC delivers an average ROI of $2 for every $1 spent.
If your company isn't receiving the kind of return you want from your campaign (and can't figure out why), a PPC account audit can help. You can get the perspective of an experienced third-party and receive actionable advice for increasing your ROI.
The fact that you can obtain a free PPC audit makes this advantage even better.
An improved advertising ROI also extends to other areas of your business. If you're earning more from your PPC efforts, you're likely increasing your number of conversions, reducing your cost-per-click (CPC), and growing your monthly number of sales and leads.
With all the benefits of a free PPC audit, it makes sense to take advantage of them.
Questioning the quality of your SMB's PPC performance?
Get your FREE PPC audit from WebFX today!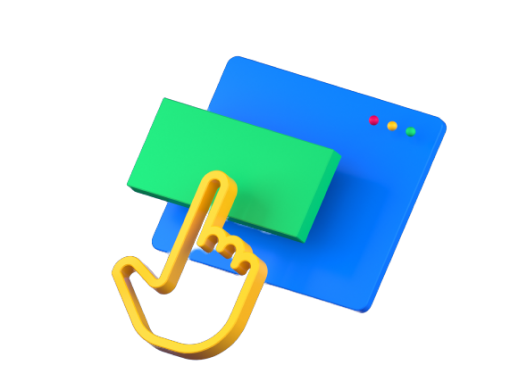 Why get a free PPC audit from WebFX?
Companies with a monthly ad spend of $1000 or more choose our PPC account audits because we:
Customize our PPC audits to your business
Agencies that provide free PPC audits can settle for copy-and-paste analyses and recommendations. That doesn't help your business, though. As your audit partner, we tailor our PPC audit reports to your company, as well as to any concerns or questions mentioned by your team.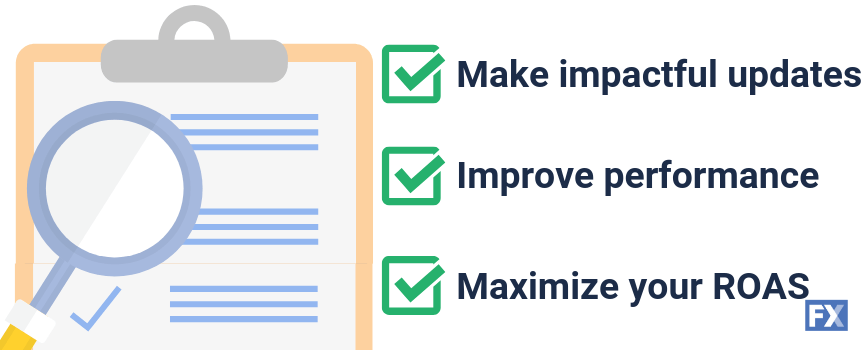 A customized PPC audit can help your organization in a variety of ways, including:
Making impactful updates to your campaigns and ad groups
Improving your overall ad account performance
Maximizing your ROAS
With our free PPC audits, you receive custom reports and recommendations that drive real results.
Provide your team access to industry experts
Our Google Partner PPC agency features more than 500 PPC specialists.
Their paid advertising experience, as well as expertise in different industries, allows our company to provide yours with industry-specific insights and recommendations. That experience can make a tremendous difference in your campaign's performance.
While our team may have some experience in your market, they always ask questions.
From learning about your business to your competitors, they take the time to listen to your team. Whether you have questions before or after your PPC account audit, they are ready to help your company.
Offer our PPC audits with zero strings attached
The word "free" can seem like anything but, which is why an offer for a free PPC audit may have you suspicious. While other providers may add-on hidden requirements or gate audit results, that isn't our approach.
We remain 100% transparent, which is why we're upfront about our PPC account audit requirements.
If your company qualifies for our free PPC audit and requests one, we provide it to your team.
We also maintain a track record of transparency.
You can find all our services prices, like for PPC management or social media advertising, online. Plus, our client reviews and testimonials highlight our transparent reporting, which can range from a campaign's performance to a website audit.
Generate real, measurable results for our clients
With more than 25 years of history, WebFX maintains a reputation for results.
Our digital marketing and advertising strategies have helped our clients not only meet performance benchmarks but also grow their businesses. That kind of real, substantial growth is what we want all our clients' companies achieve.
As an example, take PaulB Parts, an agricultural and industrial parts dealer.

With our PPC management services, PaulB Parts achieved:
A 150% ROI increase
A 75% year-over-year conversion rate increase
A 23% year-over-year cost-per-lead increase
Overall, we've helped our client's businesses generate more than 4.6 million leads, more than $1.5 billion in revenue, and more than 1.8 million phone calls — and that's in the past five years. We can help your company push towards the same kind of growth with our PPC audits and management services.
Are PPC management services the right option for my business?
Depending on your business, a PPC audit may serve as the first step to outsourcing your PPC.
In a lot of cases, companies will outsource their PPC and use PPC management services because:
They don't have the time to manage their campaigns
They don't have the resources to build a competitive campaign
They don't have the background to launch a successful campaign
If you're struggling with your PPC and thinking about professional management, ask the following:
Do I have the time each week to monitor and make changes to my campaigns?
Do I have the expertise to manage these campaigns and their strategies successfully?
Do I have the resources and tools to give these campaigns the best chance at success?
It's also vital to remember that an audit serves as a snapshot of your PPC strategy.
You receive actionable recommendations for your current bids, budgets, and keywords.

After you make those updates to your ad campaigns, what happens then? Will you build your strategy and manage your account proactively or return to old habits and see your campaign level off in performance?
If you think it's the latter, you may want to think about PPC management services.
Either way, a PPC account audit can help your business get started on improving your strategy.
Earn more from PPC with a free PPC account audit
A free PPC audit from WebFX offers your company an instant solution to an ongoing problem: PPC.
With our in-depth analysis, actionable insights, and industry expertise, we can help your business. Let our team start your PPC account audit and get you one step closer to improving your conversion rates, lowering your CPC, and maximizing your PPC ROI.
Request your free PPC audit now or call us at 888-601-5359 to learn more!