As a professional childcare provider, you know all too well that children can be a handful. And if you've begun any kind of foray into the world of digital marketing, you may have found that search engine optimization (SEO) can be a handful, too.
If you're struggling with your childcare provider SEO, don't worry — you're not alone. To the untrained eye, SEO for childcare providers can seem like a lot of complex algorithms and web design elements. The good news is, it doesn't have to be that way.
By implementing a few simple SEO strategies, you can send your content rocketing up in Google search results. We'll look at seven SEO strategies for childcare providers below.
Read on to learn more, and then partner with WebFX — the digital marketing agency with over 1020 client testimonials — for our childcare SEO services. Just call us at 888-601-5359 or contact us online to get started!
Independent research from Clutch has named WebFX the
top SEO company

in the United States.

Clutch has personally interviewed more than 250 WebFX clients to discuss their experience partnering with us.

Read More Clutch Reviews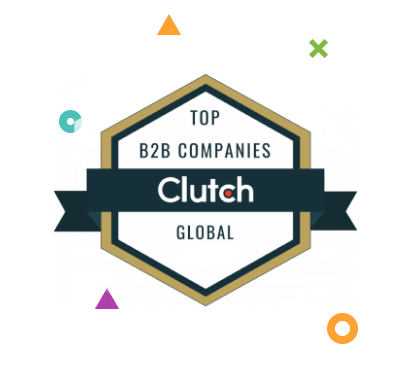 7 ways to drive more results with your childcare provider SEO
SEO may not always seem like the simplest digital marketing strategy, but it's not so hard to handle if you know what drives the best results from it. Here are seven childcare provider SEO tips to boost your position in rankings!
1. Focus on user search intent
The very first thing to get right when it comes to SEO is to understand the main thing your content should target: User search intent. Don't get so caught up in targeting the specific keywords people search that you ignore why they search those keywords.
You can determine search intent for a keyword by looking at the results that are already ranking the highest for it. If you want to target the keyword "all-day childcare," for instance, and the top few results are all marketing-heavy service pages, yours should be too.
Google's algorithms are smart enough to tell if your content satisfies search intent, so don't skimp on this step. You don't want all your site visitors to hit the "back" button once they realize your content doesn't give them the information they want.
2. Target long-tail keywords
While you should prioritize user search intent over keyword targeting, keywords are still an integral part of any SEO campaign. For that reason, it's important to make sure you're using the right keywords.
Long-tail keywords — those that are several words long — should make up the bulk of your target keywords. These keywords come with two benefits:
High specificity: Because long-tail keywords are made up of more words, they tend to be more specific to user search intent. That means you'll be able to reach a more relevant audience than you will with broader keywords.
Low competition: The increased specificity of long-tail keywords also means that a narrower range of companies is targeting them, which leads to less competition.
Long-tail keywords can do a lot to boost your overall rankings, so be sure not to miss out on them.
3. Optimize the user experience
Another way to improve SEO for childcare providers is to make your content as user-friendly as possible. You want people to have a positive user experience on all your pages, one that will keep them on your site as long as possible.
For your written content, this is particularly important. You don't want all your blog posts to be made up of enormous paragraphs, as that will quickly deter people from reading! Instead, try and break up your text using tactics like:
Using short paragraphs
Creating bulleted and numbered lists
Inserting images and videos between paragraphs
Implementing white space throughout the page
The easier the user's reading experience is, the more likely they'll be to progress to your service pages.
4. Craft compelling title tags and meta descriptions
Even if you manage to boost your rankings, it won't be enough unless you can also get people to click on your content. Users make snap decisions when scanning over Google results, so your content needs to catch their eye quickly.
The best way to make that happen is to optimize your title tag and meta description, which together make up the blurb that appears for your page in search results. The title tag is the name of your piece of content, while the meta description gives a short summary of it.
For your title tag, a good tip is to include numbers and emotive adjectives ("5 Great Ways to…") to catch the user's eye. The numerals can really make it stand out from the competition.
Your meta description, meanwhile, should describe the content of the page in a way that makes it sound engaging and useful.
5. Earn reputable backlinks
Another factor Google weighs heavily when it ranks results is reputability. If two websites are equally optimized for SEO, but Google views one as more authoritative, it will rank that one higher. That's why you can benefit from using backlinks.
Backlinks are where third-party websites in your industry link to your site in their content. When you receive backlinks from reputable sites, Google views you as reputable too, and improves your rankings.
You can earn backlinks by visiting third-party childcare websites and looking for broken links that need to be replaced. You can then point out those broken links to the site owners and recommend that they replace them with new ones to your content.
6. Practice responsive design
Did you know that over half of all Internet traffic comes from mobile devices? For that reason, Google ranks pages based on their mobile format, even in searches made on other devices. And because of that, your site needs to be mobile-friendly in order to rank.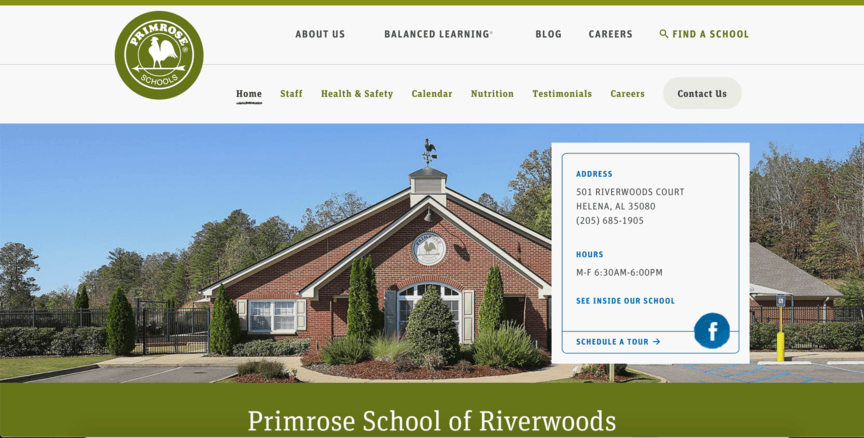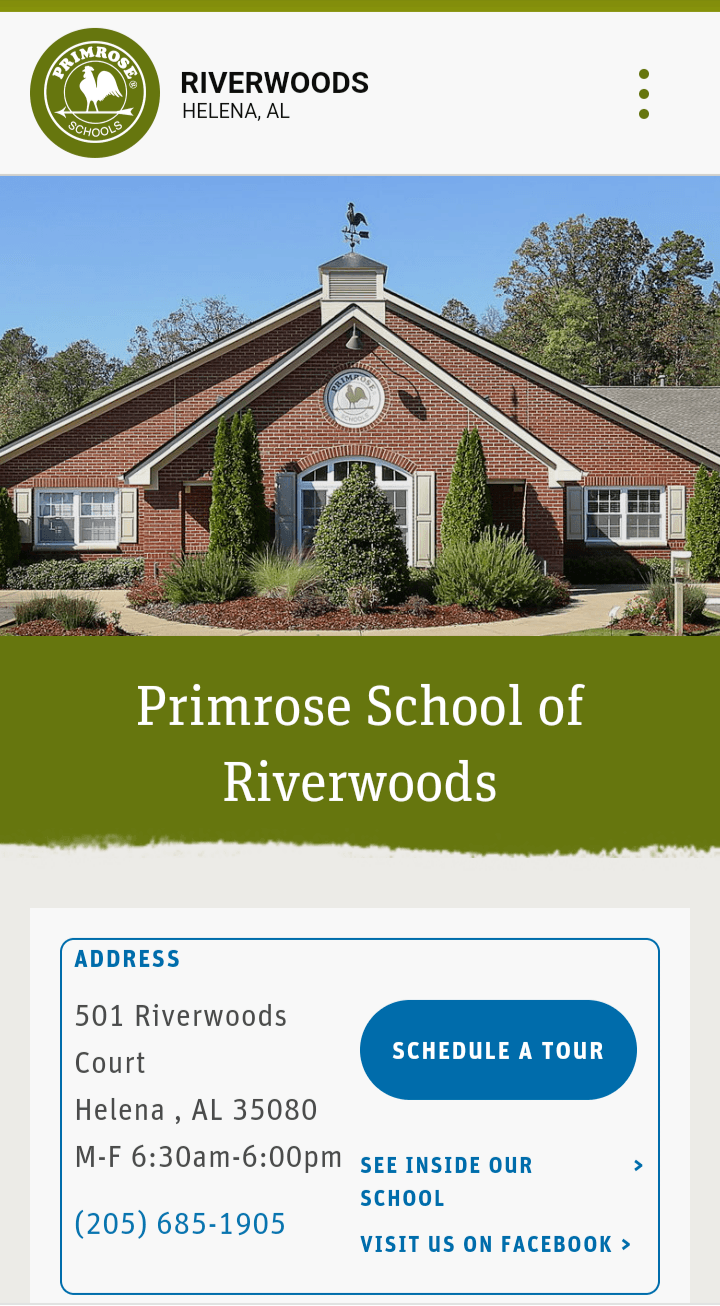 That's the idea behind responsive design, a tactic that involves optimizing your site for both mobile and desktop devices. If your website isn't responsive, you'll end up missing out on the majority of your potential traffic, and none of the rest of your SEO will do you any good.
7. Optimize page load speed
A final way to optimize SEO for childcare providers is to improve your page load speeds. Most users expect pages to load within two seconds, and if they encounter a page that takes longer, they'll likely hit the "back" button. You don't want to be that page.
There are numerous ways you can improve your page speed, including the following:
Caching web pages
Minifying code
Compressing images
When you do these things on your site, you'll see your pages load much more quickly. Ideally, they should load within one or two seconds.
Time to Level Up Your Sales
Our long list of services helps you grow every aspect of your business with marketing strategies that are proven to increase bottom-line metrics like revenue and conversions.
In the past 5 years, we've managed more than 12.9 MILLION transactions across our client base.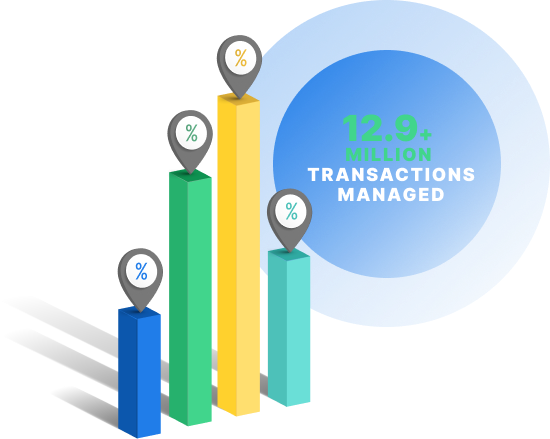 Hear What It's Like to Work With WebFX!

"WebFX did amazing work creating a new website for us on a tight schedule. They have taken the time to learn about our business and give us ideas of how to make our digital marketing better. We still have work to do with WebFX but overall very pleased."
Professional Service
Get help optimizing your SEO with WebFX's childcare SEO services
Still unsure how to make your SEO the best it can be? We understand. That's why we offer a full range of childcare SEO services to help you attain higher rankings! At WebFX, we've been driving results for over 25 years, and we'd love to do the same for you.
When you partner with us, you'll receive help with everything from your keyword research to your backlink outreach. You'll also receive a dedicated account representative to keep you updated throughout the entire process.
To get started with us, just call 888-601-5359 or contact us online today!
Earn a 20% greater ROI with WebFX