What Is TrueView? (And Why Are TrueView Ads So Important?)
YouTube boasts an audience of over 1.8 billion registered users, which is why it's become a go-to marketing and advertising platform. With its massive reach, YouTube can reach a variety of audiences, which is why the company developed TrueView.
What is TrueView?
Keep reading to learn all about TrueView ads, from what they are to how they benefit companies. Or, if you're looking for assistance in launching a TrueView ad, contact our award-winning team online or by phone at 888-601-5359!
WebFX is a partner businesses trust.
Hear from HydroWorx, who saw a 236% increase in organic sessions with WebFX services.
Watch the Video Testimonial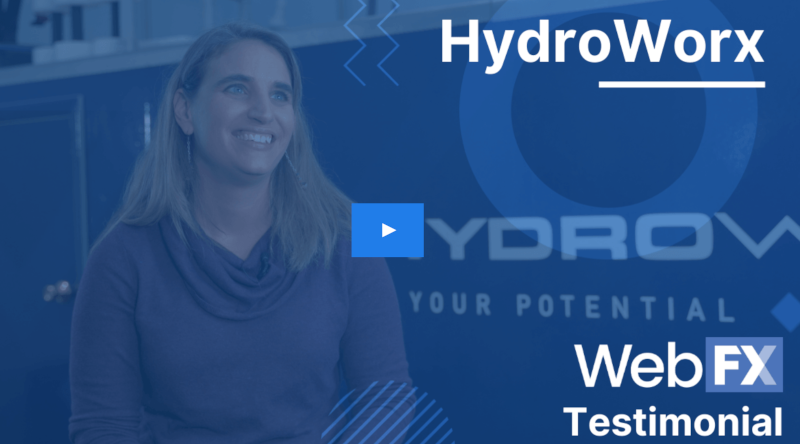 What is TrueView?
TrueView is an ad format on YouTube available as either in-stream or video discovery ads.
With TrueView, your company can choose how you display your ads on YouTube. You also get to pick how — and when — you present your videos to your target audience.
The targeting features of TrueView also eliminate the waste of irrelevant views.
What are the types of TrueView ads?
On any advertising platform, including YouTube, you need options. That's why TrueView ads are available in two formats, in-stream and video discovery.
Which ad format is best for your company? Keep reading to find out and learn all about these two powerful ad options.
1. TrueView In-Stream
Whenever you're on YouTube and see an ad pop up on a video, you're experiencing a TrueView in-stream ad in action. These ads stream before, during, or after the video you're watching on YouTube.
In most cases, viewers can skip these ads after the first few seconds.

Fortunately, this advertising format works well for several reasons. For one, the ability to skip your ad stops uninterested viewers from watching your ad, which would cost your team money.
Second, it's easy to capture the attention of your target market. You won't waste money on these advertisements because YouTube only charges you when a viewer watches your video for 30 seconds or more.
2. TrueView Video Discovery
Ads on videos aren't the only way to reach your target audience on YouTube.
With a TrueView video discovery ads, your video appears in related search results or video pages on YouTube. The ad features a designated thumbnail from your video, plus some ad copy.
If a user clicks on your ad, your company pays for that click.

A TrueView video discovery ad helps your business reach your intended audience, plus direct them to your videos and YouTube channel, which can guide them to your website.
How do TrueView ads work?
TrueView ads actively engage your target audience on the world's top video-sharing website. You won't bombard the masses with unwanted advertisements because TrueView aims to bring relevant ads to the right customers.
With both ad formats, you only pay when users engage with your ads. Every view you receive is from a real person — meaning it's easier to achieve your marketing goals.
You also won't pay for impressions or video starts, either.
What does that mean?
For TrueView in-stream ads, you only pay when a user interacts with your video or watches your video for 30 seconds or more.
For TrueView video discovery ads, you only pay when a user clicks on your ad.
Due to their format, TrueView ads are a cost-effective option. Instead of paying for exposure, your company pays for engagement. Plus, with the targeting options available, you limit your focus to the most valuable members of your market.
Why use TrueView ads?
Developing an effective strategy for your YouTube marketing campaign is essential.
For many businesses, TrueView ads are the ideal marketing option. Why? That's why so many companies are adopting TrueView ad formats to reach their marketing goals.
What makes TrueView ads so useful? These five reasons:
1. Cost-effective pricing model
Imagine limiting your advertising expenses to the users who interacted with your ads, versus everyone who noticed them. With TrueView advertising, this is the reality, making it a cost-effective ad option.
Why are TrueView ads cost-effective?
They help minimize the risk of wasting money on ineffective ads. That's why many businesses choose this ad format. It's budget-friendly, plus effective, which is a win-win for your company.
No matter where you advertise, you don't want to pay for ads that fail to reach your target market. You want to connect with viewers most likely to convert, whether by visiting your website, purchasing your product, or joining your newsletter.
The best part is that your business can decide how much each view is worth to your company. For example, if you only want to pay $1.00 per click, then you can set that as your maximum cost-per-click (CPC).
TrueView helps your business succeed, as well as manage its budget, by offering customizable budgets and in-depth targeting options. With these targeting options, you can focus on the most valuable users in your audience.
2. In-depth targeting options
Imagine watching a video about fishing and sitting through an ad about the latest hair product that's guaranteed to give you silky and shiny hair. These two interests don't match up at all — which is why placing ads at random does not drive results.
Fortunately, TrueView ads help you match up your advertisements to the right viewers.
This means you're less likely to find yourself "bothering" viewers who have zero interest in your brand. Instead, your ads reach viewers with the characteristics and behaviors that align with your target market.
For you, this means happier viewers with a higher chance of acting on your ads.
A few examples of the targeting options available for TrueView ads include:
Gender
Topics
Interests
Parental status
And more
As targeting offers your business numerous benefits, it's critical for your team to research your target market. Discover who they are and what they like, and you can customize your targeting options to reach the most valuable users in your market.
3. Responsive design
With today's shoppers relying on their phones, tablets, and desktops to browse the Internet, it's critical for companies to think about how their ads appear on each of these devices.
A significant perk of TrueView ads?
They display to all YouTube users.
Whether a viewer watches a video on their phone, laptop, or tablet, they can see your ads and engage with them. For your business, that delivers a high-performing, results-driven ad campaign.
This versatility also allows your company to reach more users. When you do that, you have a higher chance of putting your ads in front of a user that wants to buy your product or service.
4. Custom video durations
Do you want to share a quick, to-the-point ad or an extended brand-focused one?
Whether you're looking to share a six-second clip with viewers or create a 30-second video, you can choose the length of your advertisement with TrueView. It's a customization feature that allows you to get the most from your ad campaign.
If your team wants to create a lengthier video, go with TrueView discovery ads.
They're an excellent option for businesses that want to tell a story or explain a complicated topic in detail. With this TrueView ad choice, you can appeal to users already familiar with your brand or product.
Plus, you can keep your video compact or opt for a textual advertisement too.
If your company wants to create a short video, go with TrueView in-stream ads.
As in-stream ads play before, during, or after a video, it's critical for your team to hook audiences fast. While you can create a lengthier video for in-stream ads, it's essential to offer top-notch storytelling.
No matter how long your video is, TrueView offers unmatched flexibility.
5. Achieve marketing objectives
When you establish a marketing campaign on YouTube, you should have some goals.
Without a set of marketing goals or objectives, it becomes difficult for your team to measure the success of your advertising campaign. That's why, before filming an ad, you need to outline some measurable goals.
For example, do you want to increase your brand awareness? Or, would you prefer to drive more traffic to your website? Maybe you want to encourage viewers to download your app.
In most cases, you probably want to accomplish a few objectives.
Depending on your goals, you should create separate campaigns for each one. For example, if you want to drive app downloads and brand awareness, those are goals that appeal to different stages of the buying funnel.
A video that focuses on brand awareness is different from a video that drives app downloads. While brand awareness deals with top-of-the-funnel users, a download for an app prioritizes bottom-of-the-funnel consumers.
No matter what your company's goals are, TrueView can help you achieve them. You'll find it easy to place your ads on monetized videos that will reach thousands — or millions — of prospective clients.
Partner with a team of ecommerce masters!
WebFX campaigns have delivered more than 12,936,451 ecommerce transactions in the last 5 years
Read the Case Studies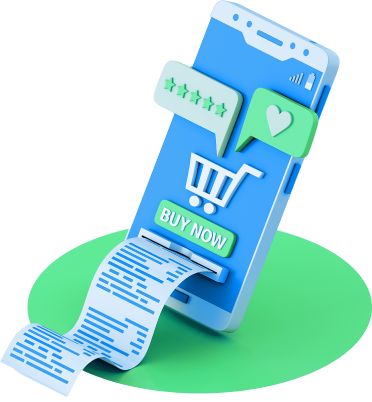 Ready to try TrueView ads?
Are you ready to maximize the success of your YouTube marketing campaign?
Get started on developing your ad goals and campaign now! If you need help marketing your company on YouTube, you can always partner with our award-winning team.
With more than 25 years of experience, WebFX offers custom, performance-driven ad campaigns that drive results. In fact, we've driven more than $3 billion in revenue for our clients, which is why our client retention rate is 91%.
Learn how our team can help yours by contacting us online today!