Conversion tracking code setup
Online project management scheduling
Dedicated account representative
Market research
Conversion best practices documentation
Development of unique selling position
User testing
Setup of auto responders
Flash/jQuery interactive calls to action
Conversion path implementation
Lead forms integrated into CRM
Conversion reporting
Landing Pages that Sell Your Products
The best PPC and social media landing pages can convince your visitors to perform a specific action on your website. Each page will do this by establishing your company's credibility, presenting the benefits of the products and/or services you offer, and providing a strong call-to-action (CTA) that encourages conversion. At WebFX, we create:
Professional landing page designs representative of and consistent with your brand
Strong, clear, and concise landing page design and copy that entices visitors to convert
A carefully crafted landing page that speaks to the particular audience you are targeting, meets your needs and exceeds your expectations
We get it — sometimes you want to speak straight to the source. To speak with an landing page specialist, feel free to give us a call at
Marketing Manager | Marketing Agency in PA
As a marketer wearing many hats, the support I receive in SEO optimization and PPC campaign management is invaluable.
WebFX Landing Page Design Packages
LANDING PAGE SERVICES
Features
Static
Dynamic


w/Testing

Fully Optimized
Fully Responsive Design Across All Devices (Desktop, Mobile, Tablet)

✓

✓

✓

Conversion tracking code setup

✓

✓

✓

Online project management scheduling

✓

✓

✓

Dedicated account representative

✓

✓

✓

Market research

✓

✓

✓

Conversion strategy

✓

✓

✓

Conversion best practices documentation

✓

✓

✓

2 hours coaching on strategy implementation

✓

Development of unique selling position

✓

✓

Landing page design

✓

Unlimited Iterations
Unlimited Iterations
Landing page programming/build

✓

1 Iteration
3 Iterations
Multivariate conversion testing
1 Iteration
3 Iterations
Copywriting
1 Iteration
3 Iterations
User testing

✓

✓

Setup of auto responders

✓

✓

Confirmation/Thank you page

✓

✓

PPC campaign review

✓

✓

Flash/jQuery interactive calls to action

✓

Conversion path implementation

✓

Lead forms integrated into CRM (ex. Salesforce.com)

✓

Performance test reporting

✓

✓

Conversion reporting

✓

✓

Call tracking
Additional $250
Additional $250

✓

200+ SMEs behind campaign driving results

✓

✓

✓

Database integration
By Quote
By Quote
By Quote
Video creation & implementation
By Quote
By Quote
By Quote
Time frame
4 weeks
7 weeks
10 to 14 weeks
Investment
$1,500
$2,400
$3,200
Need more information?

Call Us: 717-609-1553

Sign Up
Sign Up
Sign Up
Why Do I Need a Landing Page?
Implementing search engine optimization and online advertising to increase your site's traffic is one thing. Converting traffic into sales is another. That's where PPC landing page design comes into play.

Landing pages convince your visitor to stay and perform a specific action, such as purchasing a product or posting your page in online communities for others to view. Instead of directing visitors to your homepage—where they may not know what to do next—you can send them to a highly targeted landing page that moves them into the next step in your sales funnel.
With solid landing pages, your company will enjoy increased business, a reduced bounce rate, and other benefits.
To illustrate this further, you can also think about landing pages in terms of continuity. Let's say you own a luxury pet care business, and you're currently running an AdWords campaign targeting search terms related to dog walking services.
Without a landing page, potential customers who clicked on the ad looking for more information about your dog walking service will end up on your homepage. Because you offer hundreds of different pet care services and products for a range of different animals, the customer then has to figure out how to navigate to the section of your website related to your dog walking services.
This is already too much effort for most people, and results in very low conversion rates.
With a landing page, you could set up a page that's all about your dog walking service. When a potential customer clicks on your ad, you can direct them to this specialized page, instead of your home page. They're immediately met with information, pricing, and so on relating to your dog walking service, and they'll be that much more likely to continue with the purchase.
Humans favor consistency, and landing pages are perhaps the best way to accomplish this. Ultimately, you're minimizing disruptions and distractions, and streamlining your sales funnel.

Landing pages also allow for much more organized, accessible data. If you're just funneling all traffic to your home page, it's going to be hard or impossible to optimize for better user metric. Making one single change on your home page affects everyone who lands on it, so even if you bump up the conversion rate for a specific demographic, you may be adversely affected the conversion rate for other demographics.
Landing pages act as partitions, and let you optimize specific and exactly for a range of different traffic types.
How Much Does a Landing Page Cost?
The price for a landing page varies. A single landing page price is impacted by the amount of content, testing, development, and optimization that goes into it. A simple PPC landing page may not cost very much at all, while a complex social media landing page for a bustling New York business, with special effects or strong calls to action may require a larger investment.
For example, if you want to implement a PPC campaign for your New York business, you might pay a little more for an effective landing page because of the saturated search market. On the other hand, if you own a small business in a small town, you won't have to be as aggressive with your landing page, and will end up paying a bit less.
You can find all the information you need on landing page cost, and WebFX's social media and PPC landing page pricing, by referring to the chart below.
Landing Page Design: Your Last First Impression
Like all other online marketing initiatives, landing pages have a big job to perform and only split seconds to do it. Landing pages need to quickly establish who your company is, how credible your offer or content is, and how to take advantage of that offer or share the content with others. The design of landing pages is the deal closer of your online ad or the catalyst for online buzz about your company.
If your design is not focused enough, visitors will abandon your landing pages. Savvy internet users don't have the time to figure out if you're trustworthy. Based on landing page design alone, they will determine that instantly. Visitors also don't have the time to make sure they're on the right page. If your landing pages don't complement your online ad creatives or don't match the page content, visitors won't stick around.
Your landing page design and marketing copy needs to be strong, clear, and concise to entice your visitors to convert. The design of your landing pages needs to be professional, representative of your brand, and mirror the design of the specific offer or relevant content. All of the best designed landing pages include these elements—and more—to achieve success.
Some of our client Successes
Landing Pages' Many Roles
Visitors arrive at your landing pages in two main ways: through social media (like Facebook Pages, Twitter, and so on) or via pay-per-click, or PPC, advertising. Each method determines the goal of the landing pages. Read on to learn about the factors that impact the landing page design price for each of these options.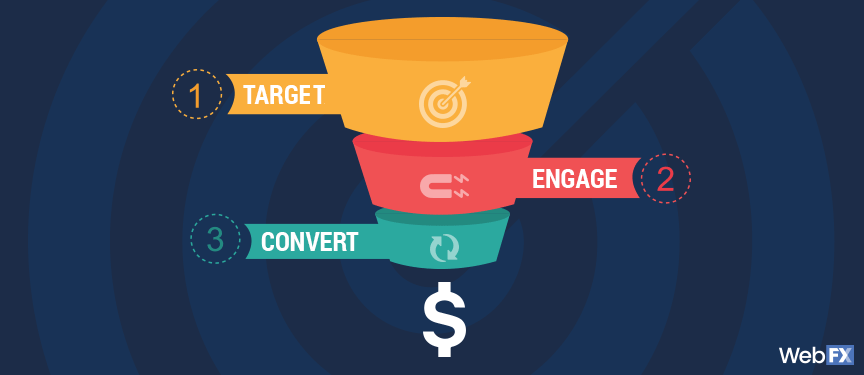 Pay-Per-Click Landing Pages
These landing pages are the deal-closers of your online ads or pay-per-click campaigns. Each pay-per-click ad campaign requires a specific landing page, tailored and tested to convert a strictly-defined group of visitors. The landing page is your first and best chance to turn a visitor from a PPC campaign into a customer.
Using Google's Website Optimizer tool, WebFX can experiment with different versions of your landing page as easily as different ad creatives in your pay-per-click campaign. We consistently test to find the version that converts the most visitors, ensuring we try and modify PPC landing page templates to make sure you have one that's tailored to your business.
Landing pages not only convert customers, they also indicate how well your marketing campaign is performing. By tracking how many conversions take place from the unique landing pages, you know if your Internet marketing campaign is a success or needs some adjusting. Sometimes, even a small tweaks to a PPC landing page template can make the biggest change.
To ensure your pay-per-click landing pages are accurate measures of your campaign, they should not be accessible through any other means (including search engine listings) than the original source, whether that be an email, online banner ads, etc. Unlike the other pages in your site, landing pages should not be indexable by search engines.
Social Media Landing Pages
These landing pages are designed to go viral in online communities, such as Digg or Facebook. It could be an interesting blog post, a comprehensive list of resources, or breaking industry news that gets people talking and drives traffic to your site. The best landing page designs will funnel traffic to your site for months—or even years—after they're created.
Successful social media landing pages contain three important elements: interesting content, relevance and usefulness. Those that are missing one of these elements require a landing page redesign.
The most bookmarked social media landing pages contain tools that can be referenced later. Social media users never want to lose track of a tool that can improve their lives. Users will be more likely to bookmark and promote a page offering useful content.

The design of social media landing pages differs than the design of traditional pay-per-click landing pages because the goals are different. The intent is not to convert to a sale, but convert a visitor into an advocate of your site. By posting your social media landing pages for others to view and ultimately share with others, your site is now being linked and relinked, a key to increasing your visitor traffic.
Unlike pay-per-click landing pages, social media landing pages need to be keyword-specific and link to other pages within your site. The more indexable they are, the more others will find the landing pages and bookmark or share with others.
WebFX delivers landing pages with designs that convert. Colors, graphics, content layout, and more are considered when designing successful landing pages. We know the best practices, trends and user intentions to give you landing pages that close the deal.
Keep in mind, if you're looking for the best PPC agency in Columbus, or the best PPC services in Dallas, WebFX has you covered. We serve clients in hundreds of cities around the world.
Call 888.449.3239 or contact us online to learn how landing pages design can boost your online marketing conversions and drive traffic to your website.
For verified ratings of our marketing services, please view our:
WebFX Agency Rating:
4.9
out of
5
with
130
ratings
Related Services & Resources