2023 PPC Landing Page Pricing: How Much Do the Best PPC Landing Pages Cost?
The landing page of your PPC campaign plays a pivotal role in the purchase decisions of your target audience. That's why businesses invest in the design of their PPC landing pages, aiming to create the best possible landing page. How much does a landing page cost, though? Landing page prices range from $75 to $3000+. Learn more in this in-depth guide on what the best PPC landing page costs in 2023.
Professional Landing Page Design Service Pricing
Curious about how much landing page design services cost? Browse WebFX pricing now:
Dynamic w/ Testing
$2,400 / page
2 landing page design iterations

1 multivariate conversion testing iteration

Performance test and conversion reporting
Fully Optimized
$3,200 / page
2 landing page design iterations

3 multivariate conversion testing iterations

PPC campaign review
How much does it cost to create PPC landing pages that convert?
Companies can spend anywhere from $75 to upwards of $3000 on the design of a PPC landing page. The best PPC landing pages tend to cost more, generally closer to the $3000 range. A lot of factors determine pricing for PPC landing pages, though, which is why it's worth exploring these pricing factors in-depth.
Let's take a more detailed look at these factors:
PPC landing page costs
1. Your landing page creator
When you're ready to create your landing page, you must decide who is going to create it. You have numerous options including:
In-house creator
There is always the option to create your landing pages in house. This means that you or someone in your department will create the landing pages for your PPC campaigns.
The costs associated with this vary. It costs money to pay in-house employees, and you might also need to pay for software to create the landing pages. It's important to consider these two factors when deciding who you want to create your landing pages.
If you use a popular landing page designer, like Unbounce, you can pay anywhere from $90 – $575 per month for landing pages. You will pay this amount on top of the cost to pay employees to create your landing pages.
Freelancers
You also have the option to hire freelancers. These are people who have design experience and can help you create PPC landing pages. Freelancers get paid per hour or per project.
Generally, freelancers can cost anywhere from $100 – $2000 per project, but for a quality landing page, you can expect to pay upwards of $300. Every time you need a landing page created, you can expect to pay this amount.
The biggest drawback with freelancers is that you must reach out to them every time you need to change elements on your landing pages or need new pages. Additionally, you will need to constantly monitor the pages yourself to ensure they are driving the best possible results.
Some freelancers have limited resources too, so you'll need to ensure that they are able to complete your landing page designs quickly and effectively.
PPC landing page company
Lastly, you have the option of hiring a PPC agency that specializes in landing page design. When you hire a landing page design company, you'll receive access to a team of experts that will help you design and monitor your landing pages.
Working with a landing page design company also gives you access to numerous resources and experts. All this comes at a cost, however. Landing page services can range from $1400 – $3200, depending upon the number of landing pages needed and the depth of the pages.
However, when you partner with a top agency like WebFX, the cost is worth it. With a team of professionals working on your campaigns, you'll always have someone to monitor your landing pages' performance, and they can help you optimize your landing pages to perform better.
2. The depth of your landing pages
The type of landing pages you create will strongly impact the price point. You must decide how much information and how many features you need on your landing page.
Simple landing pages
The simpler your landing pages, the cheaper the cost. Simple landing pages don't require much work or complicated features that take time to integrate.
Often, they include basic features like responsive design, conversion tracking codes, and simple design.
If you hire a digital marketing company, you can expect to pay around $1400 for simple landing page design.
Complex landing pages
If your landing pages require more features and advanced designs, you can expect to pay more money. It takes time to build in features, such as videos or moving graphics. This is something you must consider when budgeting for your PPC landing pages.
Packages for complex landing pages often include strategies for implementing unique selling points, landing page designs, landing page programming, copywriting, and unique features like thank you/confirmation pages. These added features will help your landing pages drive better results.
When you choose to create your landing pages on your own or hire freelancers, these features will come at an extra cost. However, if you hire a landing page design company, some of these features may already be covered in your service plan.
For complex landing page designs, you can expect to pay anywhere from $2500 – $3200 if you hire a digital marketing company.
3. Customization on landing pages
A key factor is the level of customization on your page. When you create your landing pages for your campaign, you have the option to use a template or get a customized design.
Templates are relatively cost-effective, and some can be used for free. Most in-house marketers and freelancers will use templates because they are easy and efficient.
If you want to have a stronger impact with your campaign, however, a customized landing page will take your campaign to the next level. It will allow you to create a landing page that is unique and designed to help you earn more conversions.
A customized landing page can lead to additional costs because it requires adding unique and extra features.
4. The number of PPC campaigns you run
Many companies don't run just one PPC campaign. You may have multiple products or services you want to feature in PPC ads.
PPC ads need to remain hyper-focused to drive the best results for your business. You don't want to feature multiple products in your landing page because they won't drive the best results. It's best to stick to one product or service per ad, which also means you must run multiple campaigns.
If you run multiple PPC campaigns, you'll add more cost to your campaign. You must budget for more money if you want to get a good number of clicks on your PPC ads. In addition, you may incur additional costs when hiring someone to run your PPC campaign.
5. Your competitors
When you run a PPC advertising campaign, there will be other companies competing for the same ad spot as your business. While competition is typically more intense for ads with short-tail keywords, keywords that only contain one or two words, there is still competition for ads with long-tail keywords.
Long-tail keywords contain three or more words, and they are very specific. Since these keywords are specific, fewer companies bid on them, but it can still get competitive.
Some industries are also more competitive with keywords, too. The automotive and law industry can have high CPCs due to bidding wars.
If you and some of your competitors are bidding for certain keywords, it can drive up the cost per click (CPC), especially if both of your ads are relevant and have a good quality score. It can put you in a bidding war with your competitors to get the top spot.
When this happens, you may need to increase your budget. You want to get as many clicks as possible for your budget, but a high bid amount can prevent you from getting more clicks. This may lead to additional costs for your business if you must expand your budget to allow for more clicks.
6. Types of landing page packages
If you hire a digital marketing company, the cost for your landing pages will depend on the plan you choose. This influences the cost of running your PPC campaign.
Our PPC landing page plans include custom pricing, so you can choose the plan that works best for your business, budget, and goals.
Each PPC company will offer different packages. Some may offer smaller packages with fewer features, while others will offer bigger packages that come at a cost. There isn't a regulated cost for PPC campaign, so the cost can vary between companies and freelancers.
How do PPC landing pages impact your campaigns?
When you create PPC ads, you need to create custom pages where people will "land" when they click your ads. You have the option to guide your audience to a page on your website, but most businesses make separate, custom landing pages that correspond to the PPC campaigns.
Landing pages help you provide your audience with valuable information that encourages them to convert. These pages are highly focused on one product or service — the product or service featured in your PPC ads. They serve to provide your audience with all the information they require to convert.
In fact, custom landing pages have a 65 percent higher conversion rate compared to more generic pages.
Landing pages keep your audience focused. Instead of getting distracted by other links, photos, and information on your site, your audience can focus on a specific product or service, helping you streamline the conversion process.
The relevance of your landing pages will also impact your PPC rankings and help you drive more relevant leads to your site.
What elements should I include on my landing page?
If you want to create effective PPC landing pages, you'll want to include these elements:
Strong contextual images: To engage customers and boost the effectiveness of your landing pages, it's important to include visual elements. Visual elements should relate to the products or services you're advertising. The general rule of thumb is to stick to one image or video per landing page to keep the focus clear.
Strong headlines and subheadings: Site visitors see your headlines as soon as they arrive at your landing pages, and you want to create engaging headlines to capture their attention and keep them interested in your content.
List of features and benefits: If you want to boost conversions on your landing pages, you need to list your products' features and benefits. This helps you show your audience how your offerings meet their needs and why your business is the best option.
Testimonials and social proof: PPC landing pages help you sell products and services. If you want to convince your audience that your business is the best choice, you'll need to include testimonials and social proof to back up your claims.
Call to action (CTA) buttons: Your CTAs are crucial for earning more conversions, and you'll want to ensure that they are clear and concise to earn the best results.
These are just a few important elements you need to include on your PPC landing pages. Next, we'll take a look at some additional tips for creating pages that convert.
Partner with a team of ecommerce masters!
WebFX campaigns have delivered more than 12,936,451 ecommerce transactions in the last 5 years
Read the Case Studies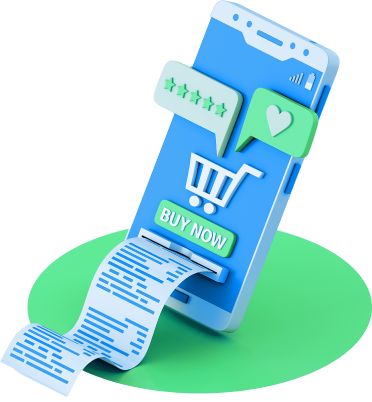 10 tips for creating the best PPC landing pages for your budget
Are you ready to start creating landing pages that drive valuable results for your business? Here are ten tips to help you get started.
1. Showcase your unique selling points (USPs) in your heading
When leads arrive on your PPC landing pages, the first thing they see is the heading. If you want to make a strong first impression, you need to create interesting, engaging headlines that demonstrate how you add value for clients.
You need to show your audience why your business is the best choice as soon as they visit your pages. To do this, you can include your unique selling points (USPs) in your heading. This immediately shows your audience the value in choosing your business.
In addition, it will encourage them to remain on your page and learn more about your offerings.
2. Keep information clear and concise
While it's tempting to go into great detail about your products and services, you'll want to keep the info on your landing pages clear, concise, and easily digestible. In other words, you don't want to bog down your pages (and your audience) with too much information.
To drive the best results with your landing pages, provide your audience with the most relevant information. Think about information that would convince them to convert or reaffirm their decision to choose your business. This will identify and highlight info that is most important to your audience without going into too much detail.
After you identify valuable information, you'll want to organize it on your landing pages. For example, limiting paragraphs to 2-3 sentences and using bulleted lists can help your audience grasp key information and encourage them to spend more time on your site.
3. Create content that is relevant to your ads
If you want to create effective PPC landing pages, you need to ensure that the page copy relates to the copy in your PPC ads. When people click your ads, they want to see additional, relevant information on your PPC landing pages.
Imagine that you own a flower shop. Someone searches for "flower shops with wedding flower arrangements." Your PPC listing appears at the top of the results, and the searcher clicks on it.
To their surprise, your landing page focuses on flower arrangements for funerals. It isn't pertinent to their search at all.
This is why it is important to match your landing page copy to your PPC ads. If people are searching for wedding flower arrangements, they expect to see information that details your wedding flower packages — not information pertaining to other products you offer.
Relevant ad copy will help your ads perform better in search results, and it allows you to provide people with the information they need to convert.
4. Put important information above the fold
When you design your PPC landing pages, you'll want to put the most important information above the fold. When leads click on your ads and arrive on your landing pages, you want to immediately capture their interest by providing them with relevant, helpful information at the top of the pages.
This is crucial if people don't read to the bottom of your landing pages. Putting valuable information first can help you immediately convince your audience to convert. If you put less relevant information first, they may lose interest and move on to a different business.
5. Keep forms simple
If you include forms on your landing pages, keep them simple. Many businesses include forms, like email sign-up forms, to help them capture key information from leads.
Your audience doesn't want to spend a lot of time filling out forms, so you'll want to keep them short and sweet to maximize submissions.
Often times, simple forms require visitors to enter a name, email address, and phone number. Then, you can follow up with leads and capture other information as they move further down the sales funnel.
Simplifying your forms can help you get more from your PPC landing pages and allow you to obtain more valuable leads for your business.
6. Use larger font
Your audience must be able to read your landing pages on mobile and desktop. When you're planning out the design of your pages, you need to make the font readable if you want your audience to remain on the landing page.
In general, you'll want to stick to 16 pt. font on your PPC landing pages. You can adjust your font size as needed, depending on the amount of information you have on your landing page. It's also important to test your font sizes to ensure they are all readable on different devices.
You'll want to keep your font sizes consistent across your landing pages too. To maintain cohesiveness, consider using a set font size for your headings, subheadings, and body text.
7. Include trust signals
Your PPC landing pages provide you with valuable opportunities to boost conversions for your business. You want to them that your business is the right choice. By including trust signals, you'll help reaffirm their decision to choose your business.
So, what are trust signals?
Testimonials/Reviews: These are opinions from people who have used your products or services. With 92 percent of people trusting recommendations from other people more than brand ads, testimonials and reviews can have a huge impact on how your audience perceives your business.
Awards: Showcasing your awards is a great way to demonstrate to leads that you're capable of driving impressive results. If people attest to the positive results you have earned them, it boosts confidence in your company and can help you build trust with leads.
Guarantees: If you offer any guarantees, like free trials or money-back guarantees, you want to put those in your landing page. People want to feel confident about buying your products or investing in your services. By stating your guarantees, people feel more comfortable choosing your business.
These are just a few signals that help you build trust with your audience. Including these on your PPC landing pages will encourage more people to choose your company over competitors.
8. Use visuals
Visuals play a large role in the success of your landing pages. They help break up the text and create points of interest. If you want to have the best PPC landing pages, you must include relevant visuals.
The number of visuals you add will depend on the size of your pages. You don't want to have five large images on a short landing page because they will clog it up and make it appear messy.
You want to create visually-appealing landing pages to keep your audience engaged on your site, and these elements can direct attention to important information.
Rely on high-quality images that are original to your business. Don't use stock photos, as they won't give your landing pages an authentic feel.
9. Use clear CTAs
CTAs are arguably the most important elements on your landing pages. If you want your audience to act, you must guide them to the next step. CTA buttons help direct your audience what to do next.
If you want to create the best PPC landing pages, you must make your CTA buttons stand out on the pages. This ensures that your audience can easily find them when they're ready to take the next step.
You'll also want to make your CTAs specific. Don't just say "click here," because this doesn't entice your audience to act. You want to tell them exactly what happens if they click on the button.
Let's say you're trying to get people to download a free sample of your cookbook to entice them to buy the entire book. Instead of having a button that says, "Download Now," it would be more enticing to say, "Claim your four free recipes."
With the second CTA, your audience knows exactly what happens if they click on the button, and the text encourages them to take action.
10. Test your landing pages
The first landing page you put out won't always be the best version. That's why it's important to constantly test your landing pages to ensure they're driving the best results for your audience.
Conducting A/B testing ensures that you put out the best version of your landing pages. When you conduct A/B testing, you will only test one element at a time. This ensures that you get pure results and can see how the changes impact your audience.
You can test numerous things on your page. Common elements include text size, CTA button color, and images. These are all elements that impact how your audience perceives your business and their decision to buy.
Testing is crucial if you want to publish the best possible landing pages that drive better results for your business.
Ready to Grow? Get your FREE Quote Today!
"We measure our success by how much we WOW our clients."

Bill Craig
WebFX President
WebFX will help you create effective PPC landing pages
The right landing page has a huge impact on your PPC campaign's performance. When you create landing pages that are relevant and keep your audience engaged, you earn more conversions for your business. At WebFX, we have over 20 years of experience creating landing pages that make impacts on audiences.
We're a full-service digital marketing company that specializes in customized PPC landing pages. Our team of over 500+ experts will help you create landing pages for your PPC campaigns that are unique to your business. You can count on us to deliver customized landing pages that help your business grow.
If you're looking for a landing page company that drives results, look no further than WebFX. In the last five years, we've driven over $3 billion in sales and 7.8 million leads for our clients. We know how to create campaigns that take our clients' businesses to new heights.
Don't believe us? Just ask our clients! Check out our 1000+ client testimonials from a variety of industries that attest to the great work we do!
Whether you need a PPC campaign for your New York business, or a campaign for your small-town shop in Texas, we've got you covered!