Amazon Review Management That Accelerates Amazon Sales
WebFX is a leading Amazon marketing agency that provides vendors and sellers with comprehensive, result-driven Amazon review management services that accelerate sales, increase search rankings, and maximize market dominance.
We've generated over
2,416,945,839
in client revenue
We've generated
6,271,747
leads for our clients
We have more than
200
digital marketing experts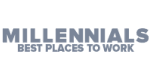 Explore Amazon review management plans
Amazon Vine (Vendor)
Negative reveiw responses
Sales response emails
Amazon Early Reviewer Program (Seller)
Negative review responses
Product question and answer management
Amazon Early Reviewer Program
Sales response emails
Product question and answer management
Increase your sales on Amazon with Amazon Review Management
Reviews influence the purchase decisions of 80 percent of shoppers, emphasizing that businesses need to prioritize review management if they want to succeed — and rank well — on Amazon. That is why vendors and sellers invest in Amazon review management services.
It's also why they partner with WebFX, which has driven more than $1 billion in revenue for clients.
Discover how our Amazon review management services can help your business accelerate its sales, improve its search rankings, and increase its market dominance by contacting us online today! Or, call 888-601-5359 to speak with one of our award-winning strategists!
We get it — sometimes you want to speak straight to the source. To speak with a Digital Marketing Specialist about our marketing services, feel free to give us a call at:
888-601-5359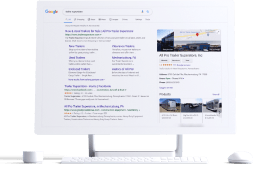 Amazon Review Management Services
With more ecommerce businesses joining Amazon, as well as the fact that Amazon's search algorithm uses reviews to shape search results, review management has become a necessity for sellers and vendors on the platform.
Learn more about our comprehensive Amazon review management services, below.
| Features | Aggressive | Market Leader | Trailblazer | Enterprise |
| --- | --- | --- | --- | --- |
| Amazon Vine (Vendor) | | | | |
| Amazon Early Reviewer Program (Seller) | | | | |
| Negative Review Responses | | | | |
| Sales Response Emails | | | | |
| Product Question and Answer Management | | | | |
| Progressive Monthly Management | $600 | $1,000 | $1,500 | Call for Quote |
| | GET STARTED | GET STARTED | GET STARTED | GET STARTED |
What do our Amazon Review Management Services include?
Our Amazon review management services, which you can add-on to your advertising package, include:
Amazon Vine™
As a vendor on Amazon, your review management services include Amazon Vine™. With this service, your products can earn reviews from some of Amazon's most trusted reviewers. Use Amazon Vine™ to prep for the launch of a new product or help an existing product earn more genuine reviews.
Amazon Early Reviewer Program
As a seller on Amazon, your review management services include the Early Reviewer Program. With the Early Reviewer Program, you can earn more reviews from customers that have already purchased your product on Amazon. Use the Early Review Program to build user trust, sales, and more.
Negative review management
We adopt a proactive approach to negative reviews with our Amazon review management services. If a shopper posts a negative review, our team will respond and resolve the situation. With this approach, your company demonstrates that it's active and responsive, which can encourage shoppers to purchase.
Product question and answer management
Our product question and answer management provide shoppers with all the information they need to make a purchase. We respond, as well as coordinate with your team, to answer every user's question, ensuring they receive accurate and up-to-date information on your products.
Email management
We bring industry-leading expertise to email management, which is why our review management services also include the creation and management of sales-related emails. Our team will create a strategy for encouraging shoppers to share their product experience on Amazon.
Dedicated Amazon marketing specialist
Collaborate on your Amazon strategy with a dedicated and hands-on Amazon Marketing Specialist that brings more than 1.6 million hours of expertise to your review management services. As your partner, they'll learn your business, products, and goals to accelerate your sales.
Partner with Ecommerce masters!
Campaigns managed by WebFX have earned over
9000000
TRANSACTIONS IN THE LAST 5 YEARS
Read Case Studies
Why use our Amazon review management services?
With a track record of increasing client revenues, there is a reason why companies choose WebFX for review management — we drive results. Partner with WebFX for your Amazon needs, and you can expect the following perks:
More than 225 Amazon marketing specialists
We feature a team of more than 225 Amazon Marketing Specialists. With their knowledge and passion for Amazon marketing and advertising, you can trust you're receiving the best recommendations and service. Plus, they've won more than four dozen awards for their work.
More than 20 years of experience
We bring more than 20 years of experience to the world's biggest ecommerce website. For decades, ecommerce companies have chosen WebFX for increasing their sales, revenue, and market dominance. If you want to see similar results, WebFX is your trusted partner.
More than $1 billion in client sales
With our expertise, as well as data-driven strategies, we've generated more than $1 billion in revenue for our clients. With increased sales, our clients have achieved their most ambitious goals, from creating a new product to establishing a new department to building a new store or facility.
Satisfied clients
With more than 20 years of experience, we offer unparalleled expertise when it comes to Amazon management. Our history emphasizes the commitment of our team and company to learn the newest strategies and standards for building, managing, and optimizing a successful Amazon Store.
Advanced AI technology
We develop some of the most innovative marketing software, from MarketingCloudFX to ContentGeniusFX. Each features the power of IBM Watson, as well as more than 20 years of proprietary data. With the machine learning power of IBM Watson, our team can find top-performing keywords for your products to build a competitive strategy.
Data-driven strategies
With our exclusive software and industry-leading expertise, we build strategies backed by data — not hunches or guesses. That allows our award-winning team to accelerate and maximize your revenue from Amazon, as well as improve your return on investment (ROI).
Transparent pricing and reporting
We provide 100 percent transparency to our clients, from our prices to our reporting. By publishing our prices online, your business can assess our services and your results in an instant.
Personalized review management
We customize each of our Amazon services, from our advertising to our optimization services, to your company. Unlike other agencies, we learn about your business, products, and goals, to deliver a personalized and data-driven review management plan.
Ready to build a custom review management plan for your business? Contact us online — or give us a ring at 888-601-5359 to chat with one of our experience strategists about your products, business, and goals for the upcoming year!
Mid-Size Businesses Trust WebFX
Their focus on ROI and their innate ability to communicate this information in a way that I understand has been the missing link with other digital marketing firms that I have used in the past.
Leah Pickard. ABWE

Why invest in Amazon review management services?

If you're debating about the value of our Amazon review management services, you want to consider the benefits of review management. A data-driven and competitive review management strategy can have a massive impact on your company's short- and long-term performance.
Five of the biggest benefits of professional review management include:
1. Accelerate your Amazon sales
One of the most valuable advantages of review management is that you can accelerate your sales on Amazon. A few factors contribute to increased sales on Amazon, like the influence of positive reviews on not only shopper behavior but also Amazon's algorithms.
For example, with a high number of positive reviews, you signal to Amazon and users that your product delivers on user expectations. Those expectations can relate to product quality and usefulness, as well as shipping speed.
By delivering on shopper expectations and earning positive reviews, your product can move-up in relevant search results. It can also win its Buy Box, which can lead to more consumers purchasing your product — and even reviewing it.
2. Increase your customer satisfaction
It's a time-consuming and around-the-clock process to monitor, manage, and respond to your product reviews. By not investing the time to monitor reviews, however, your business risks customer dissatisfaction — as well as negative chatter about your company and products.

With our Amazon review management services, we help spur word-of-mouth recommendations about your products. It also allows your business to take a proactive approach to negative reviews, which can turn an unhappy customer into a satisfied one.
3. Improve your Amazon search rankings
Amazon relies on several factors when ranking products in search results. While our Amazon SEO and product optimization services improve your visibility in search, our review management services also contribute to increased rankings.
With higher rankings in relevant search results, you can accelerate product sales — and higher sales allow your company to earn more reviews from verified shoppers, such as through the Early Reviewer Program. And with more satisfied reviews, you can solidify your rankings even more.
4. Maximize your brand awareness
As your products generate more reviews from satisfied shoppers, you build your brand awareness. Consumers start recommending your products to friends and family, which can establish your company and products as the go-to choice.
If you maintain an Amazon Store, your high-ranking and well-reviewed products can also contribute to other digital marketing strategies. For example, your Amazon Store can feature social links, which encourage happy shoppers to follow and interact with your business on social media.
5. Beat your competition
Improving your sales and revenue on Amazon requires your company to develop a better strategy than your competitors. That's why you want a results-driven agency like WebFX — we create a data-driven approach that places your business ahead of its toughest competitors.
By outranking your competitors in search results, as well as in reviews, your business can pull ahead. That can result in an increased share of wallet (SOW), which can fund your company's upcoming plans, like establishing a new manufacturing center or adding a few new positions to your team.
93% of customers are extremely satisfied with our results.
WebFX has consistently driven more customers to my business year over year. It continues to climb. I'm very happy!
Check out more testimonials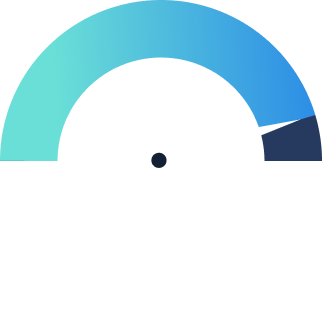 Ready to accelerate your Amazon sales?
If you're ready to increase your revenue from Amazon, partner with WebFX. With more than $2.4 billion generated in revenue for clients, as well as a client recommendation score that's 488 percent higher than the industry average, we're the trusted choice for ecommerce businesses.
Call us at 888-601-5359 to get started or contact us online today!