13 minute read
Sarah Berry is a Google Analytics-certified Web Marketing Consultant at WebFX. She's written over 400 articles on digital marketing, covering topics like SEO, CRO, and Amazon. When she isn't polishing her Time Magazine Person of the Year Award, she's spending time with her flock of ducks.
For more than 60 percent of marketers, lead generation is the number one challenge. With so many business-to-business (B2B) marketing strategies available and a limited number of resources, it isn't easy to develop a B2B marketing plan that works. This guide, however, can help. We'll go over how to create an effective B2B marketing strategy and the best tactics for promoting your B2B company.
Just keep reading to get started and learn about B2B marketing strategies!
P.S. Want professional help with B2B marketing? WebFX is a full-service B2B digital marketing agency that offers services to clients around the world. So whether you need PPC in Columbus or web design in Dallas, we've got you covered. Request a free quote online or call us at 888-601-5359 to learn more!
Check Out The Best B2B Marketing Companies in 2023
How to develop your overall B2B marketing strategy
To succeed in B2B marketing, you need a well-planned, data-backed strategy. This overarching plan will guide the tactics and channels you use, how you allocate your budget and more.
How do you develop B2B marketing tactics?
1. Define your positioning
First, make sure you have a solid understanding of your business's position in the market. To accomplish this:
Perform a SWOT analysis and identify your business's strengths, weaknesses, opportunities, and threats
Research your competitors' strengths and weaknesses and analyze their marketing efforts
Determine your unique selling points — why customers should choose you over your competitors
Evaluate where you stand in the market compared to your competitors
These analyses will give you a better idea of the B2B website marketing strategies you need to use to get the best results. You'll be better able to counter your competitors' marketing efforts and capitalize on your strong suits.
2. Define your target audience and buyer's journey
For your digital B2B marketing strategies to be successful, you need to know who you're marketing to. Take some time to research and define your target audience as well as the buyer's journey — the steps someone takes to go from prospect to customer.
Audience and buyer's journey are key areas in which B2B marketing strategies differ from B2C. With B2B, you're targeting organizations and need to consider the people within those organizations who impact purchase decisions.
For example, let's say you're in the business of workforce management software. Who are the key decision makers involved in the purchase of your product? Take time to define your target audience in detail, including
The types of organizations you want to target and their characteristics, such as industry, size, and budget
The people you want to reach within those organizations and their characteristics, such as demographics, goals, and pain points
The buyer's journey involves three main stages:
Awareness: Prospects are conducting educational research
Consideration: Prospects are evaluating potential solutions
Decision: Prospects have chosen a solution and are looking for vendors
Looking at data about how you acquired customers in the past can help you understand your customers' journeys. You'll need to consider the buyer's journey when creating the marketing strategy for your B2B website and create content that appeals to users in each stage of the process.
3. Set well-defined goals
Another essential step when creating B2B marketing strategies is setting goals. For the most effective goals, create SMART goals, which are:
Specific: Make sure your goals are specific to give your marketing a clear direction.
Measurable: Set up a way to measure your progress toward each goal.
Attainable: Your goals can be ambitious, but they should also be realistic.
Relevant: Your marketing objectives should align with your overall business objectives.
Time-bound: Put a time limit on achieving your goals to keep your marketing on track.
"Increase leads generated by 15% by the end of the second quarter" is an example of a SMART marketing goal. Compare that to a vague goal like "increase sales."
4. Outline your tactics
Next, determine the channels that will best help you meet your goals and outline plans for how you'll use each one. The best channels to use are those where you can easily reach your target audience, effectively communicate your message, and get prospects to take the desired actions. In a later section in this post, we'll discuss some of the best channel-specific strategies for B2B marketing, including search engine optimization (SEO), email marketing, and more.
5. Analyze and refine
As you implement your B2B marketing strategies, make sure you track your results. As you gather data, analyze your results, and refine your tactics based on your findings. You can use tools such as Google Analytics, Google Search Console, and MarketingCloudFX to help you track and analyze your campaigns.
You may also want to perform A/B testing, which involves testing two variations of an ad or other pieces of marketing data to see which performs best.
WebFX specializes in B2B client success.
Wheeler Machinery Co., saw 82% higher average time on site after partnering with WebFX for SEO, CRO, web design and development, and website content services.
See Case Study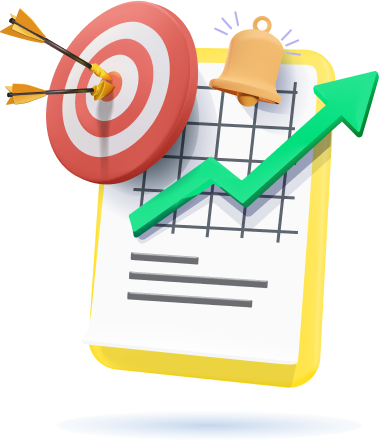 9 top B2B marketing strategies
The channel-specific strategies you choose for your B2B marketing depend on your goals, audience, and various other factors. To help you choose the right tactics for achieving your goals, we've put together a list of nine of the best B2B marketing strategies.
1. Search engine optimization (SEO)
Today, more than 70 percent of B2B clients begin product research online. They use Google, Bing, or another search engine to research a problem, browse answers to that problem, and discover solutions for it. That's why search engine optimization (SEO) is a must-use business to business marketing strategy.
With a demand generation plan that includes SEO, your business can research your target audience, uncover how they search and build site content that targets those searches. B2B SEO is a continuous process, so your company can continue to create and maintain new and existing content. To put SEO in perspective, consider the following example.
Your company offers sales management software with a target audience of businesses adopting this kind of technology for the first time. In response, you create a blog post that targets the search, "how to manage sales leads." This blog post, if optimized according to SEO best practices, helps your business connect with potential clients in your target market. They haven't realized they need sales management software, but your post can introduce the idea, as well as demand for your product.
Learn More About SEO
Research SEO B2B Services
2. Social media advertising
While almost half of B2B marketers call social media the most challenging tactic for generating leads, around 75 percent of B2B buyers use social media to make purchase decisions. Social media's popularity among B2B buyers makes using it one of the best marketing strategies for the business-to-business market. In most cases, companies in the B2B industry find the most success on the following networks:
Facebook: Around 43 percent of B2B marketers earn clients through Facebook. As one of the biggest social media platforms, Facebook offers access to a broad audience. It also includes some of the most advanced advertising options, helping you reach the people you want.
LinkedIn: As a professional social media network, LinkedIn delivers significant results for B2B marketers. It's responsible for 80 percent of B2B leads, making it an excellent platform for promoting your business to users in the early stages of the buying funnel.

Add a social media advertising campaign to your B2B marketing plan, and your company can generate valuable brand awareness with ads targeted to your ideal client. You can create text ads, video ads, image ads, and more. While you can also use social media marketing for B2B marketing, advertising is essential on social media.
Recent algorithm updates across social media networks, like Facebook, make it challenging for organic posts from businesses to gain traction and visibility in news feeds.
Learn More About Social Media Advertising
Research Social Media Advertising Services
3. Pay-per-click (PPC) advertising
For many businesses, pay-per-click (PPC) advertising offers value for lead generation efforts, rather than demand generation. A targeted and well-researched PPC campaign, however, can work well for demand generation. In most cases, including a display advertising campaign in your B2B marketing strategy can help your company create valuable brand awareness.
If you pitch a display advertising campaign to business decision-makers, emphasize that this strategy will drive brand awareness, not conversions. The idea behind display advertising is simple. As users browse the Internet, they take in everything around them.
Even if they don't click on your ad, they see your company's name, your product, and your unique selling point. This recognition can become valuable later when the person's searching for a solution.
Learn More About PPC
Research PPC B2B Services
4. Review management
Every company features testimonials from satisfied clients on its website. If you want to maximize your lead generation numbers, however, you need to take a look at the reviews located off your site, like on social media. That's because more than 70 percent of B2B buyers look at reviews while considering a purchase.
With a review management strategy, your business can develop a plan for encouraging and managing reviews, as well as responding to reviewers. For example, you can ask clients to review your business on social media networks like Facebook. You can also create a strategy for handling negative reviews.
Maybe, for instance, a team member responds publicly, as well as messages the user privately to resolve the situation. No matter your strategy, do not ignore less-than-flattering reviews. If you do, your company risks giving away valuable leads.
That's because more than 50 percent of users involved in the buying process, from coordinators to managers to directors to executives, read reviews. In fact, all the mentioned parties prefer businesses with 11 to 50 reviews. Make review management one of your B2B marketing strategies to provide your target market with valuable trust signals.
Every review can push a user closer to contacting your business or trying your product.
Learn More About Review Management
Research Review Management B2B Services
5. Content marketing
As one of the top marketing strategies for the business-to-business market, content marketing is a must. It generates three times as many leads as outbound marketing strategies. Not to mention, it costs 62 percent less than outbound marketing.
With a competitive content marketing funnel, your business can create content for not only lead generation but also demand generation and lead nurturing. The flexibility of content marketing is why more than 80 percent of B2B marketers use this B2B digital marketing strategy. A few examples of content you can create include:
Blog posts
Downloadable guides
Infographics
Long-form articles
Case studies
And more
Before you develop content for your B2B marketing strategy, research your audience. You want to invest in content that provides value to your market.
Write a blog post, for example, that answers common questions or demonstrates the importance of a product or service like yours. Let's say you offer workforce management services.
Blog posts about the importance of scheduling and how it improves efficiency.
Learn More About Content Marketing
Research Content Marketing B2B Services
6. Web design
A fast, easy-to-use website is a critical part of how to market B2B services. That's because almost 90 percent of users will not only leave a site after a poor experience but also head to a competitor's site when they do. You want to keep these people on your website, as well as offer an effortless conversion process. Companies tend to hesitate about redesigning their website.
It's a substantial investment. Most businesses, however, see an average return of $100 for every $1 they invest in improving their user experience (UX). Your website also impacts the performance of your other B2B digital marketing strategies. With SEO, for example, you direct users to your site.
The same fact applies to PPC, as well as content marketing. If you're sending potential leads to your website, you need to ensure its quality and performance.
Learn More About Web Design
Research Web Design B2B Services
7. Email marketing
Compared to other lead generation methods, email marketing generates 50 percent more sales. That's why it's one of the best marketing strategies for the business-to-business market, boasting use by more than 75 percent of B2B marketers. With email marketing, your business can create customized campaigns for specific types of leads.
For example, if your company offers more than one service, you might create separate email campaigns for leads interested in each service. This segmentation allows your team to create personalized emails, which can have a tremendous effect on your email marketing campaign's performance. To demonstrate, studies have shown that email personalization can increase conversions by 10 percent.
You can build your email subscriber list with the following B2B marketing strategies:
For each of these tactics, your team can take a few different approaches. For example, you may publish an exclusive, downloadable guide that requires users to provide their email. Or, you may launch a PPC campaign that encourages buyers to complete a contact form and become a lead.
If you use email marketing as one of your B2B marketing strategies, make your life simpler with an email marketing management program, like EmailMarketingFX, Mailchimp, or Adobe Campaign. Each tool can help your business personalize, monitor, and track your campaigns.
Learn More About Email Marketing
Research Email Marketing B2B Services
8. Event marketing
More than 70 percent of B2B marketers use event marketing as a part of their plan for generating leads. A company may attend a trade show or industry conference, for example. When it comes to digital marketing vs. trade shows, you might be thinking that events won't help you drive as much revenue as online strategies. However, leveraging event marketing (or even virtual trade show marketing) is an excellent way to nurture valuable leads. For instance, if your business hosts an annual client summit or client appreciation party, you could invite qualified leads to attend.
This event provides them (and your business) an immense opportunity. They can talk to current clients, chat with staff members, and more. If your company doesn't have the space to host an event, you can still use event marketing.
Say your sales team attends a trade show near a lead's offices. Your team can invite that lead to stop in and chat. Or, you can take an alternative approach, offering to take the lead out to lunch while you're in town.
Either way, you can get creative with event marketing.
Learn More About Event Marketing
9. Remarketing
Remarketing is another powerful way to nurture leads, which is why many companies incorporate it into their B2B marketing strategy. With remarketing, you can advertise to users that visited your website previously. Depending on your website's design, you can get aggressive with targeting leads.
For example, you can create a separate remarketing audience for leads that came from Service A, B, and C, rather than building a single campaign for all of your leads. With a well-researched remarketing campaign, you can keep your business top-of-mind for leads. This is especially critical in the B2B industry, as potential clients often request quotes and demos from multiple providers.
A remarketing campaign can help you reemphasize your unique benefits to those leads.
Learn More About Remarketing
Research Remarketing B2B Services
Get a custom B2B digital marketing strategy
Today, outsourcing your lead generation efforts is 43 percent more efficient than managing your efforts in-house. That's because agencies that specialize in lead generation, like WebFX, offer years of experience and a talented team of specialists. If you're looking for help with B2B marketing, WebFX can help develop, manage, and maintain your B2B marketing strategy.
Discover how our award-winning team can help your business by requesting a free quote online or calling us at 888-601-5359.
Sarah Berry is a Google Analytics-certified

Web Marketing Consultant at WebFX

. She's written over 400 articles on digital marketing, covering topics like SEO, CRO, and Amazon. When she isn't polishing her Time Magazine Person of the Year Award, she's spending time with her flock of ducks.

WebFX is a full-service marketing agency with 1000+ client reviews and a 4.9-star rating on Clutch! Find out how our expert team and revenue-accelerating tech can drive results for you! Learn more
Try our free Marketing Calculator
Craft a tailored online marketing strategy! Utilize our free Internet marketing calculator for a custom plan based on your location, reach, timeframe, and budget.
Plan Your Marketing Budget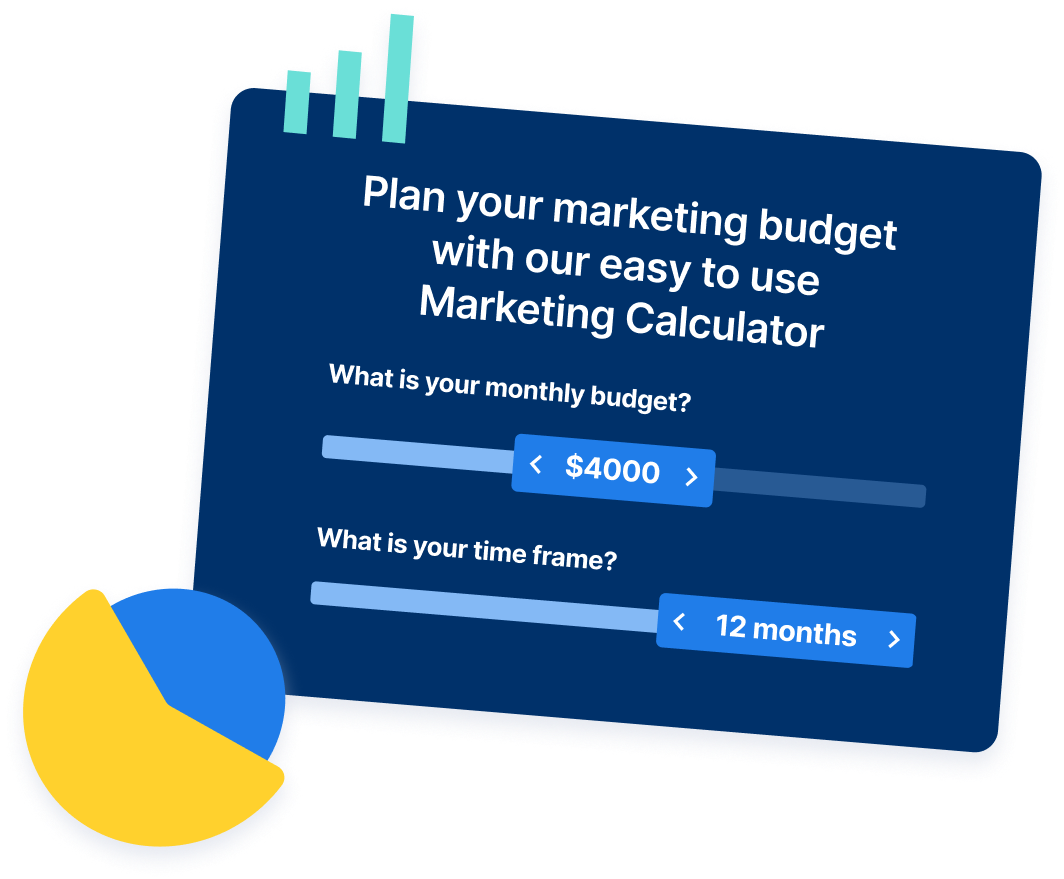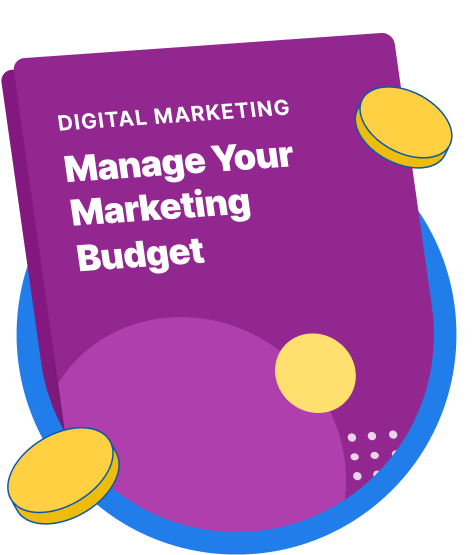 Maximize Your Marketing ROI
Claim your free eBook packed with proven strategies to boost your marketing efforts.
Get the Guide
Try our free Marketing Calculator
Craft a tailored online marketing strategy! Utilize our free Internet marketing calculator for a custom plan based on your location, reach, timeframe, and budget.
Plan Your Marketing Budget