To implement effective marketing strategies that foster brand loyalty and drive conversions, you must understand your audience to ensure your messages reach your ideal customers.
That's where a customer data platform (CDP) can help.
So, how exactly can you use a CDP to grow your business? We've compiled this ultimate list of eight powerful CDP use cases to answer that question. So, keep reading to view the top use cases of CDPs for business growth!
And don't forget to sign up for our newsletter, Revenue Weekly. By subscribing, you'll join over 200,000 other marketers who get the latest customer data advice sent straight to their inbox for free!
What is a CDP?
Before we dive into our use cases of CDPs, let's first define what a CDP is and answer the question, "what is a customer data platform?" A CDP, or customer data platform, is software that stores and unifies customer data in real-time.
It creates individualized profiles to detail your customers' purchases, marketing channel interactions, communication with your brand, and more.
How does a CDP work?
Now that you know what a CDP is let's tackle how it works. CDPs collect first-party, second-party, and third-party data from your website visitors, current customers, and prospects.
It can collect this data from your customer relationship management (CRM) platform, website, email lists, or lead generation forms. Your CDP will then store and organize the data into individualized profiles for your customers and prospects.
With these profiles, you can easily follow along with a current or potential customer's journey toward conversion. For example, you can view which marketing strategies a user interacted with before becoming a customer.
8 powerful CDP use cases for business growth
So, how can you use a CDP to drive revenue for your business? There are a plethora of customer data platform use cases that your business can adopt to build brand loyalty and increase conversions.
Here are eight of the best CDP use cases for marketing and advertising:
Use case #1: Unifying your data
CDPs enable you to gain a bird's eye view of all your data. One of the best use cases of customer data platforms is that it allows you to unify your data across multiple platforms, marketing channels, and tools.
As a result, you can view a complete profile of your customers and prospects, including the marketing channels they interact with and the pages they view on your website.
Use case #2: Implementing personalized experiences
Next on our list of popular use cases of CDPs is implementing personalized experiences across your website and channels.
More than 77% of people choose, recommend, and pay more for brands that provide personalized experiences tailored to their interests.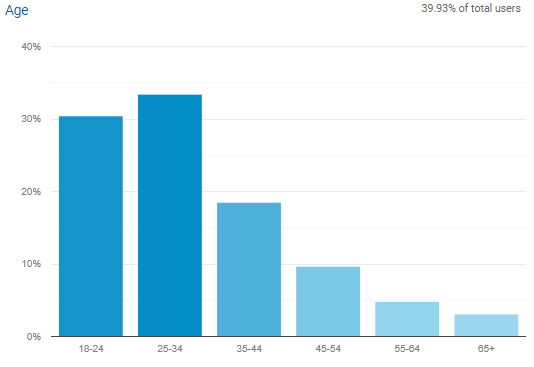 With a CDP, you can learn more about your audience, including their:
Age
Location
Gender
Job title
Company name
Purchase history
And more
As a result, you can create personalized marketing messages that resonate with their needs and interests. For example, you could send an email showcasing your products that your customer might enjoy based on their previous purchases.
Use case #3: Tracking your customer journeys
Are you still searching for the best customer data platform use cases? You can also use a CDP to track your customer's journey.
To acquire more customers for your business, you must understand which interactions and channels encouraged them to convert into paying customers or clients.
With a CDP, you can track your customers' entire journey, from when they first discovered your business to when they made a purchase.

That means you can learn which channels drive the most conversions for your company. As a result, you can focus your resources on the strategies that drive the best results for your company instead of the ones that don't.
Use case #4: Building long-lasting relationships with customers
Building relationships with customers and prospects is crucial for growing your business. It helps you nurture your leads into customers, and it helps keep your customers engaged with your company to increase brand loyalty.
CDPs enable you to learn more about your current and potential customers. It also helps you store valuable information, like their name and email address. With this data, you can easily provide your leads with the information they need to convert.
You can also stay in contact with your customers, keeping your brand at the forefront of their minds.
Use case #5: Automating your marketing and sales processes
Next on our list of CDP use cases is automating your marketing and sales processes. Automating your marketing operations helps you save time and improves the efficiency of your sales and marketing processes.
A CDP automatically collects data from your audience and creates individualized profiles for your customers and prospects. That means you won't have to spend hours manually inputting your audience's data, contact details, and other information. Instead, your CDP will take care of this task for you.
Use case #6: Managing your sales pipeline
Ensuring your sales team has all the information they need to close more deals and drive sales is crucial for increasing your revenue. That's why the ability to manage your sales pipeline is one of the best customer data platform use cases.
A CDP enables you to track every interaction a prospect has already had with your business. As a result, your sales team can view where your leads are in your sales funnel, so they reach out with the right information at the right time.
It also stores their contact information so your sales team can easily reach out to encourage a conversion.
Use case #7: Improving your return on investment (ROI)
Perhaps one of the best CDP use cases is improving your ROI. When you invest in your marketing strategies, you want to know that your efforts will earn a profit for your company.
A CDP can make this goal a reality. Your CDP helps you track which marketing channels and strategies drive the most revenue for your company. It also helps you identify any holes in your sales funnel that might be causing leads to drop out of converting.
That means you can optimize your marketing channels to drive better results for your business. You can fix any holes in your sales funnel, like optimizing your web pages or ad copy, to increase your conversions and sales.
Use case #8: Remaining competitive
Last on our list of the best use cases of customer data platforms is remaining competitive. Staying one step ahead of your competitors is crucial for acquiring new customers and more sales.
If your competitors already use a CDP to connect with prospects and customers, you'll want to invest in one to remain competitive and form meaningful relationships with your audience.
And if your competitors aren't using a CDP, you'll be one step ahead by using your platform to personalize audience experiences and implement more effective marketing strategies.
Meet MarketingCloudFX:
One platform tracking countless metrics and driving stellar results.
Learn More About Our Proprietary Software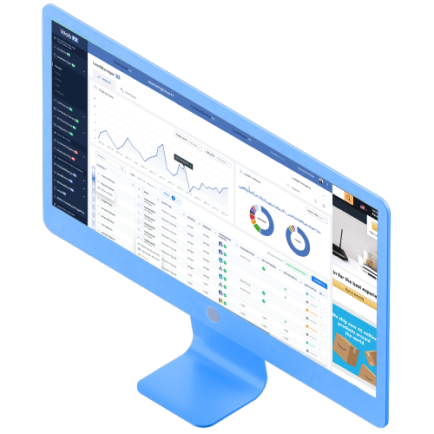 Inspired by these CDP use cases?
Are you ready to start tracking your customer data after seeing those CDP use cases? Look no further than our CDP software MarketingCloudFX.
Powered by IBM Watson, MarketingCloudFX enables you to:
Analyze audience behavior on your website
Track where your prospects are in your sales funnel
View your leads' journey from awareness to conversion
Store the contact details, demographics, and more of your customers and prospects
Manage and optimize your marketing strategies to improve your ROI
And the best part? MarketingCloudFX comes equipped with our team of over 500 marketing experts. Whether you need help maximizing your results with one of our platform's features or run into a technical issue, our experts are always on hand to get you back on track.
Learn more about how our CDP services can drive sales and revenue for your business by calling us at 888-601-5359 or contacting us online!
WebFX Careers
Join our mission to provide industry-leading digital marketing services to businesses around the globe - all while building your personal knowledge and growing as an individual.