Troy feels like his business is experiencing a drop in, well, business. He's been relying on traditional methods, but he wants to expand his reach and try online marketing methods to grow his company. He sees there are multiple marketing strategy types, but which one is best?
If you're in the same boat as Troy, you're probably wondering what online marketing strategies you should use to grow your business online. On this page, we'll provide you with five types of marketing strategies you can use to help your company grow online.
P.S. Want to get the latest tips and tricks for growing your business online? Join 200,000+ marketers by subscribing to our email newsletter!
Our digital marketing campaigns impact the metrics that improve your bottom line.
See More Results

WebFX has driven the following results for clients:

$3 billion
In client revenue

7.8 million
Leads for our clients

5.2 million
Client phone calls
1. Search engine optimization (SEO)
First, on our list of different types of marketing strategies is search engine optimization (SEO). SEO is the process of optimizing your site to rank higher in search results on search engines like Google and Bing.
Why SEO is one of the best marketing strategies
SEO is one of the best types of marketing strategies because of how often people search for information on the Internet. Did you know that 93% of all online experiences start with a search engine?
People consistently turn to places like Google to find information, so if you're not optimizing for search results, you're not appearing in front of relevant leads. When you optimize your pages to rank in search results, you drive that traffic to your site. You drive traffic that's conducting searches for information, products, or services related to your business.
It helps you put your business in front of a qualified audience that's likely to be interested in what you offer.
How to get started with SEO
SEO is an in-depth strategy with numerous moving parts. Here's how you can start launching your strategy:
Optimize for relevant keywords
Keywords trigger your site to appear in relevant search results. To appear in the right search results, conduct keyword research using a keyword research tool like KeywordsFX. This tool will help you generate a list of viable terms to integrate on your site.
When you conduct keyword research, focus on long-tail keywords. These keywords contain three or more words and work best for your site because they have a specific search intent. When users search for them, you know they're looking for your business, products, or services.
Ensure your site loads quickly
Users hate to wait for slow sites — at least 53% of users will abandon your page if it takes more than three seconds to load. If people leave because your site loads too slow, it sends a negative signal to Google that can lower your search rankings.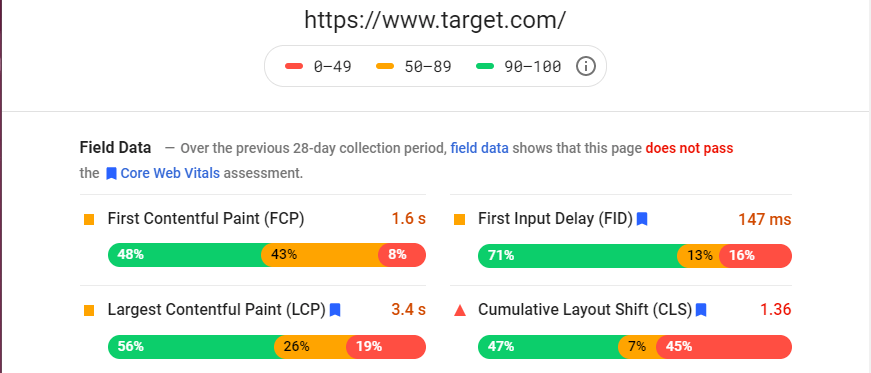 To speed up your site, use Google PageSpeed Insights to analyze your site's load time and identify areas of improvement.
If you don't have experience optimizing your site's backend, you can invest in page speed services to have a team of professionals optimize it for you.
Another component that impacts your ranking in search is your site's mobile friendliness. Google uses a mobile-first index, which takes the mobile version of your site into account when ranking search results. So, you need a mobile-friendly site to rank well in search results.

You can use Google's Mobile-Friendly Test tool to see if your site is mobile-friendly. If it's not, try integrating responsive design into your website to ensure your site adapts to whatever device your audience uses.
2. Content marketing
Next on our list of different types of marketing is content marketing. Content marketing is a business strategy that involves sharing your knowledge and expertise with your audience to drive them to your site. You share information they seek and publish it on your site.
Why content marketing is one of the best marketing strategies
Content marketing is one of the best marketing strategies because it offers numerous benefits for your business.
This strategy helps you establish yourself as an authority in your field. When people see your content ranking high in search results, they're more likely to trust you. Additionally, even though SEO and content marketing are two different types of marketing, you need both to help you rank in the search results.
Content gives you something to rank in search results, while SEO helps that content rank in search. Not to mention, content provides the overall benefit of educating and informing readers. Your content provides them with helpful information that helps them move closer to conversion and ultimately make purchasing decisions.
Overall, having an effective content marketing strategy will drive more credible traffic to your page and help you grow.
How to get started with content marketing
To launch your content marketing strategy, follow these best practices:
Focus on topics relevant to your industry
If you want to see success with your content marketing strategy, you need to focus on topics related to your industry. You want to attract people interested in your products or services to your page. Try to create evergreen content, which is content that remains relevant as time passes.
This content will perform better for your business because you can continually drive people back to your site, even if your content was published months ago.
Try different content formats
If you want to keep your content engaging for your audience, try other content formats. You can write blogs, film videos, or craft infographics. You can also opt for more in-depth content, like ebooks or guides, and gatekeep it to obtain leads.
Using different content formats enables you to appeal to multiple people in your audience. Not everyone likes to read blog posts or watch videos. If you utilize different content formats, you'll appeal to more people in your audience.
Make content user-friendly
When you create content, you need to make sure it provides your audience with a positive user experience. If your audience doesn't have a positive experience with your content, they're less likely to continue engaging with it. For example, you can make written content more user-friendly by limiting paragraphs to three lines and integrating visuals to break up the text.
Think of the user experience when you craft your content to ensure you deliver the best experience.
3. Social media marketing
Next on our list of different marketing strategies is social media marketing. Social media marketing involves connecting with interested prospects and sharing valuable information with them that they will see in their newsfeed.
Why social media marketing is one of the best marketing strategies
With all the different types of marketing strategies available, you may wonder what makes social media marketing stand out from the rest. The most significant appeal of social media marketing is the ability to connect directly with interested leads.
It's one of the few strategies where you know precisely who's interested in your business. Social media marketing enables you to build relationships with your followers to nurture them towards conversion and turn them into sales for your business.
How to get started with social media marketing
If you want to launch a social media marketing campaign, here's how you can get started:
To get started with social media marketing, you need to choose your platforms. You can build a presence on multiple networks, including Facebook, Instagram, and Twitter. You'll want to look at the demographics of each platform to figure out where your audience is likely to spend their time.
Once you choose your networks, you can figure out what type of content you can post and start sharing it with your audience.
Engage with your audience
Once you start posting your content, your audience will engage with it. You want to ensure you engage with your audience to start building a relationship with them.
One way to build this relationship is to reply to your audience's comments.
You can thank them for their response, provide an answer to their question, or just chat with them in general!
Use social scheduling tools
When you do social media marketing, you need to post content often, which can quickly get overwhelming. Different types of marketing strategies require other tools. In the case of social media marketing, you'll want to use a social scheduling tool to help you keep track of your posts.
Social scheduling tools, like Hootsuite and Buffer, help you schedule your content in advance to save you time. Additionally, they provide an overview of your campaign so you can see where you may be missing posts in your schedule.
4. Pay-per-click (PPC) advertising
Pay-per-click (PPC) advertising is an excellent strategy for helping you reach more qualified leads for your business. This strategy involves running paid advertisements that appear at the top of the search results above organic listings.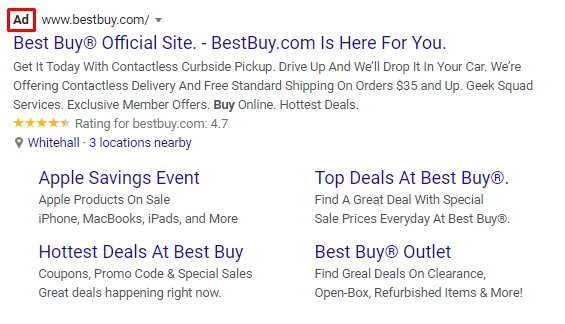 Why PPC advertising is one of the best marketing strategies
PPC advertising puts you at the top of search results, which means you increase your company's visibility in search results.
When you consider that 46% of page clicks go to the top three PPC ads, you don't want to miss an opportunity to drive clicks and traffic for your business. This strategy can help you appear in search results before your competition. It's an excellent way for you to outrank your competition and capture valuable traffic that may have visited them instead.
As a bonus, you only pay for PPC ads when people click on them, so you're putting your budget towards leads most interested in your business.
How to get started with PPC advertising
PPC is one of the best marketing strategy types for reaching leads that convert. Here are some best practices for getting started with PPC ads:
Target the right keywords
If you want your ads to appear in front of qualified leads, you need to target the right keywords. As with SEO, you can find relevant keywords by conducting keyword research. You'll want to focus on long-tail keywords here, too, because they drive more credible traffic due to the specific search intent.
Not to mention, these keywords have less competition, which means fewer bidding wars that can drive up the cost per click (CPC).
Your ad copy is the first thing your audience sees when they see your ad. You want to ensure you provide them with enough information to convince them to click on your ad.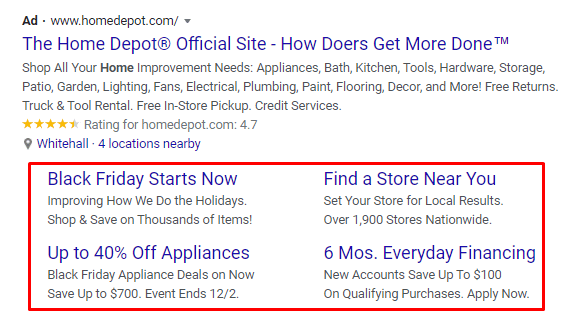 A great way to provide an informative PPC ad is to use ad extensions.
These ad extensions offer the ability to add more information, like your phone number or additional site links, to entice people to click on your ad.
Create a custom landing page
If you provide enticing ad copy, your audience will want to click on your ads. Once you get them on your landing page, you don't want to drop the ball. You want to put in the time and effort to customize your landing page for your audience.
A custom landing page enables you to tailor the experience for your audience. It ensures they only get information that's relevant to your ad, so they continue to engage. Better yet, landing pages can help you get these leads to convert.
5. Email marketing
The last of our marketing strategy types is email marketing. Email marketing is a strategy that enables you to send content directly to subscribers' inboxes that nurtures them towards conversion. This strategy can include sending promotions, newsletters, links to content, and more.
Why email marketing is one of the best marketing strategies
Did you know that for every $1 spent on email marketing, you can get up to $44 in return?
Email marketing is a valuable strategy for your business because you're connecting directly with people interested in your company. Like social media marketing, you know exactly who's interested in your business. You have a list of people who signed up to get your emails, so you know they're closer to conversion.
This strategy is one of the best marketing strategies because it provides you with an opportunity to nurture leads towards conversion. You can continually send them relevant content and get them to choose your business when they're ready to convert ultimately.
How to get started with email marketing
If you want to launch an email marketing campaign, here are some best practices to follow:
Create opportunities to subscribe
Before you can send emails, you need a list of subscribers. To obtain subscribers, you need to create opportunities for your audience to subscribe to your email list. A great way to obtain subscribers is by adding an email sign-up bar to the top or bottom of your website.
You can also opt for a pop-up email box to invite people to join your email list.
Segment your subscriber list
If you want to see success with your email marketing strategy, you need to segment your subscriber list. Segmentation is a critical component of email marketing because it ensures you only send relevant information to your audience. People are interested in your business for different reasons, so it's vital that you only provide them with the information they want.
By segmenting your audience, you can group members of your audience based on similarities and deliver content that interests that group the most.
Along with segmentation, you'll also want to personalize your emails for your audience. They want to feel valued by your company, and personalization is how to do it. It makes your audience feel like you know them by delivering content curated just for them.
You can personalize your emails by merely adding the subscriber's name to the email. There are more advanced personalization options, like tailoring the email content to someone's shopping history or sending birthday-specific specials to take it a step further.
Time to Level Up Your Sales
Our long list of services helps you grow every aspect of your business with marketing strategies that are proven to increase bottom-line metrics like revenue and conversions.
In the past 5 years, we've managed more than 12.9 MILLION transactions across our client base.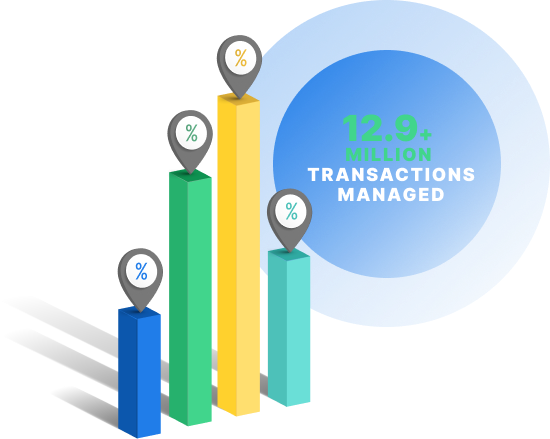 Start using these different marketing strategy types today
Now that you know about the different marketing strategies, you can figure out which ones work best for you. If you aren't sure where to start, WebFX can help.
We have a team of over 500 marketing experts ready to help your business find the right strategy for your company. With over 25 years of experience, you can feel confident that we'll help you craft the right marketing plan for your business. Ready to get help?
Contact us online or call us today at 888-601-5359 to speak with a strategist about our professional marketing services!
How is your website's SEO?
Use our free tool to get your score calculated in under 60 seconds.
Get posts by email
Join 200,000 marketing managers and subscribe to Revenue Weekly!
"*" indicates required fields
WebFX Careers
Join our mission to provide industry-leading digital marketing services to businesses around the globe - all while building your personal knowledge and growing as an individual.