Are you feeling overwhelmed by the multiple search engine ranking factors? Is your search engine optimization (SEO) strategy not driving the results you hoped for? If you've answered yes to these questions, then the four pillars of SEO (on-page SEO, off-page SEO, technical SEO, and content) can help!
These SEO pillars simplify the process of optimizing your website for search engines, helping you to increase your rankings and web traffic. We'll dive into them in more detail below, so just keep reading to learn the basic foundations of a successful SEO strategy!
Did you know there's a fast and free way to check your site's SEO? With our free SEO checker, you can view your website's current search engine performance and receive valuable suggestions for improvements you can make to give your SEO strategy a boost!
Looking for an all-in-one SEO audit tool? You've found it.
SEO Checker provides data on key metrics to give you:
Complete SEO score

Content Grade

Site Speed Analysis

and more.
What are the pillars of SEO?
The four pillars of SEO are: On-page SEO, off-page SEO, technical SEO, and content. Alternatively, some SEO experts cite three pillars of search engine optimization: Authority, relevance, and experience.
Learn more about the four SEO pillars
The four pillars of SEO are:
Understanding these pillars, and considering how your website and current strategy fit into them, can help simplify your SEO process and help you achieve a top spot in search engine results pages (SERPs).
SEO pillar #1: On-page SEO
What is on-page SEO? On-page SEO refers to optimizations that take place on your website. With on-page SEO, you ensure your website is easy to use and provides value to users, sending positive signals to search engines that help you rank better.
On-page SEO involves optimizing website elements such as:
Keywords
Identifying the words and phrases your audience searches for online is essential for the success of any SEO campaign. Fortunately, there are plenty of keyword research tools to help you find the best high-quality keywords for your business.

Once you've identified some keywords for your SEO strategy, you can begin to insert them throughout your website and content to boost your rankings.
URLs
If your URL doesn't tell users or search engines what your page is about, it could impact your rankings. Writing SEO-friendly URLs is the key to informing both search engines and users what content they can expect to find on your page.

You should aim to keep your URLs short and include relevant keywords that explain the topic of your page.
Title tags
Your title tag will be one of the first things users notice when skimming through the SERPs. As a result, it should grab users' attention and help search engines understand the context of your page.

Aim to keep your title tag below 60 characters so that it doesn't get cut off in the results. You should also aim to include your target keywords and phrases, so users know that your page offers the answers they need.
Header tags
Your header tags are also essential to optimize for SEO. They help guide users throughout your content, break up large blocks of texts, and inform search engines about your content.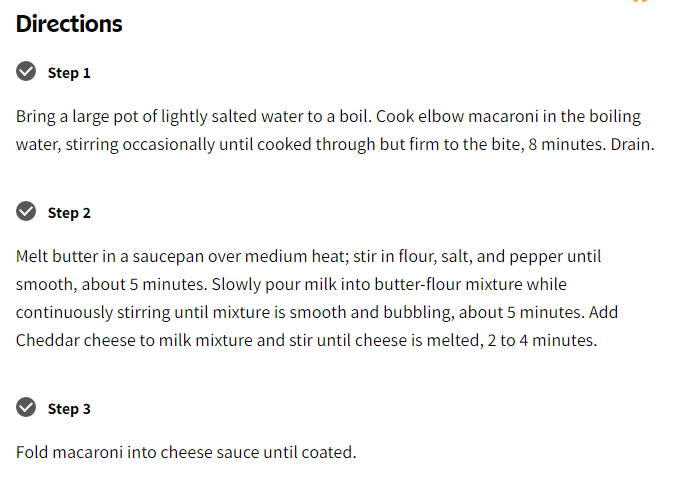 Use header tags to break up sections of your content and answer users' questions. It's also an excellent idea to keep your headers interesting and include your keywords to grab your reader's attention.
For example, you can write headings that ask common questions your audience might have and include phrasing that explains what reader's will find in that section. As a result, any users that skim your content can obtain more details about your page, which draws them in and encourages them to continue reading your content.
Meta descriptions
While search engines like Google have said that meta descriptions don't play a significant role in your rankings, they can impact whether a user will click on your website. You should have a unique meta description for each page on your website.

Aim to keep your description below 160 characters and ensure to provide a short summary of the content on your page. It's also an excellent idea to include keywords, since Google highlights the words in your description that the user searched for.
SEO pillar #2: Technical SEO
Technical SEO refers to optimizations that make your website easier for search engine crawlers and website visitors to use.
Technical SEO involves optimizing back-end elements of your website, such as your:
Page load speed
How fast your website loads impacts whether users remain on your website, which impacts your rankings in the SERPs. Search engines and users like fast-loading websites, which is why page load speed is an important ranking factor.
You can use Google's PageSpeed Insights for a fast and free way to check your website's current page load speed. You can aim to increase your page load speed by compressing your files and images, limiting your redirects, or investing in page speed optimization services from an experienced SEO agency, like WebFX.
Mobile-friendliness
Did you know that more than 70% of total Internet time is spent on mobile devices? Search engines know millions of users browse the web on their smartphone or tablet, meaning the mobile-friendliness of your website can impact your rankings in the SERPs.

By implementing responsive design, you can ensure your website displays and functions correctly for users, no matter what type of device they use.
Navigation
Another significant search engine ranking factor is whether your website provides a positive user experience. An important contributing feature to user experience is your navigation. Your website navigation can impact whether users can easily find the information they're looking for on your website.

Ensure that users can find the pages and information they need in just a few clicks. A shallow-depth and easy-to-use navigation is the key to providing a seamless user experience for your website visitors.
SEO Pillar #3: Content
Have you ever heard the phrase "content is king"? Well, in the world of SEO, your content is the key to unlocking more traffic, leads, and conversions for your business.
Content is the bread and butter of your website. It gives users and search engines more information about your business, such as what you do, how you do it, and how your products and services stand out from your competitors.
Writing content can provide more opportunities to rank in the SERPs by creating pages that use keywords that users search for in search engines.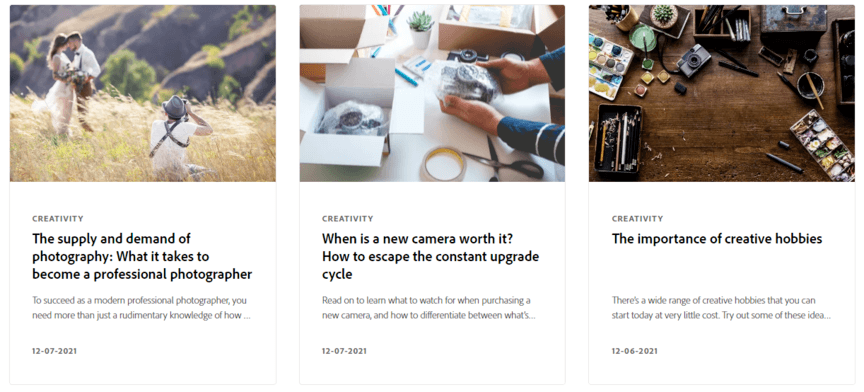 To create content that aids your SEO strategy, you can:
Do keyword research: Once you've identified the words and phrases your target audience is searching for online, you can create content that uses those keywords, boosting your online visibility in search engines.
Ensure your content is unique: Content that performs well in search engines is unique and provides value to users. When more users stay on your page because your content answers their questions, it sends positive signals to Google that your content is helpful.
Make sure your content satisfies search intent: When creating a new piece of content, consider what your target audience searches for and the problem they want to solve. As a result, you can create content that satisfies user search intent and increases your search engine rankings.
A content marketing strategy and SEO strategy work hand-in-hand to promote your brand to more users online, driving more sales and revenue for your business in the process.
SEO pillar #4: Off-page SEO
Off-page SEO refers to optimizations that occur outside of your website. Off-page SEO involves earning links from other websites, shares on social media platforms, and other mentions of your website across the Internet.
Off-page SEO is important because search engines take your website's authority into account when determining rankings. Your authority can determine whether search engines and users view your business as an expert in your field.
When other websites link back to your website, this sends positive signals to Google that your content provides value.
There are a few ways you can aim to earn more backlinks and shares across the web, including:
Creating high-quality content that is unique, accurate, and provides value
Sharing your content and pages on social media platforms
Reaching out to other websites or bloggers to host something that you've written
Connecting with influencers to promote your brand and build trust with more consumers
One of the best ways to boost your authority is to create a website that's worth linking to. When you create a website that is easy for consumers to use and navigate, provides them with the information they need, and answers users' questions, your online reputation will blossom.
Independent research from Clutch has named WebFX the
top SEO company in the United States.
Clutch has personally interviewed more than 250 WebFX clients to discuss their experience partnering with us.

Read More Clutch Reviews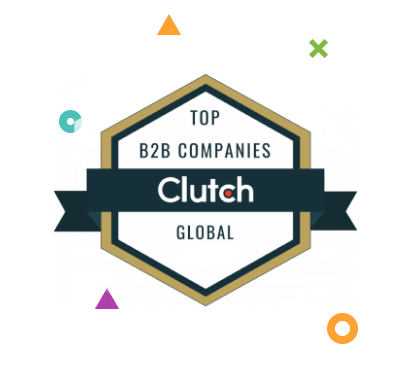 Implement the four pillars of SEO with WebFX
The SEO pillars can help you create an SEO strategy that drives sales and revenue for your business. And if you need assistance implementing the four pillars of SEO, WebFX can help.
WebFX is an industry-leading SEO agency. Our team of over 500 experts has driven more than $3 billion in revenue and over 7.8 million leads for clients. We can create and manage a custom SEO strategy that drives impressive results for your business, too.
Contact us online or chat with one of our strategists by calling 888-601-5359 to learn more about how our top-tier SEO services can help you outrank your biggest competitors!
WebFX Careers
Join our mission to provide industry-leading digital marketing services to businesses around the globe - all while building your personal knowledge and growing as an individual.