Social Media

5 Social Media Marketing Mistakes and Solutions
5 Social Media Marketing Mistakes and Solutions
December 15, 2022
6 minute read
The WebFX team is made up of more than 450 subject matter experts in digital marketing, SEO, web design and web development, social media, and more. Together, they've helped WebFX's clients earn more than $3 billion in revenue from the web — and that's just in the past five years. @webfx
Social media marketing is a great way to connect with customers and generate leads. In fact, 74% of people use social media when making purchasing decisions.
It's essential to maintain your brand by avoiding some common social media mistakes. If you're not sure where to start, then this guide is for you!
Continue reading for tips on preventing these common pitfalls, or call 888-601-5359 to speak with a strategist about your social media presence.
Don't miss our Marketing Manager Insider emails!
Join 200,000 smart marketers and get the month's hottest marketing news and insights delivered straight to your inbox!
Enter your email below:
Inline Subscription Form – CTA 72
"*" indicates required fields
(Don't worry, we'll never share your information!)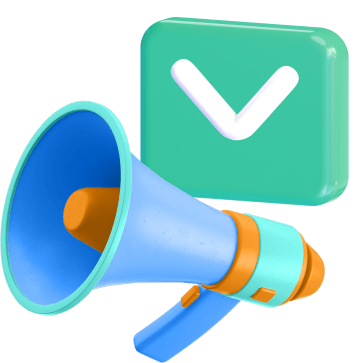 Why does social media marketing fail?
Many social media marketing plans fail when businesses can't invest time into their strategy. Consistent posting, responses, and online presence will help boost your interactions and get your name out there. If you want better results, you need to dedicate some time to your pages.
Focus is another key difference between social media success and failure. Successful marketing on social media requires laser-like concentration on what your brand is all about, who you are trying to reach, and how you want to connect with them.
5 common social media marketing mistakes to avoid
Many factors go into creating a successful marketing campaign, some of which may be out of your control. Here's the good news — you can be more successful by learning from the errors of others.
Take your social media marketing to the next level by avoiding these common mistakes:
1. Not understanding the platform
Social media isn't one-size-fits-all — each platform can benefit your business in different ways. It's essential to understand how social networks work and how your audience uses them before you start posting content.
Here are a few social media marketing examples and platforms:
Twitter: Share snippets of articles, respond to customer tweets, and search trending topics in your industry.
Instagram: Post product photos, instructional videos, culture images, and any other visual content that highlights your business.
Facebook: Post long-form updates, host live events, and connect with customers in the comments.
TikTok: Use short-form videos to demo products, reach a younger audience, and keep up with trends.
2. Launching without a strategy
Getting the most out of your social media strategy means planning ahead. Posting consistently will help you gain traction, so create a schedule to organize your posts.

The more organized your approach, the more likely you'll see results from your social media marketing efforts. Try some of these social media scheduling tools to help you get started.
3. Forgetting to track your progress
Social media marketing isn't a one-and-done deal — you need to keep an eye on how your campaigns perform and adjust accordingly. Tracking metrics can help you make educated decisions about where to focus your efforts and what types of posts work best for you.
Most networks have in-app pages where you can see your metrics. Here is an example from TikTok: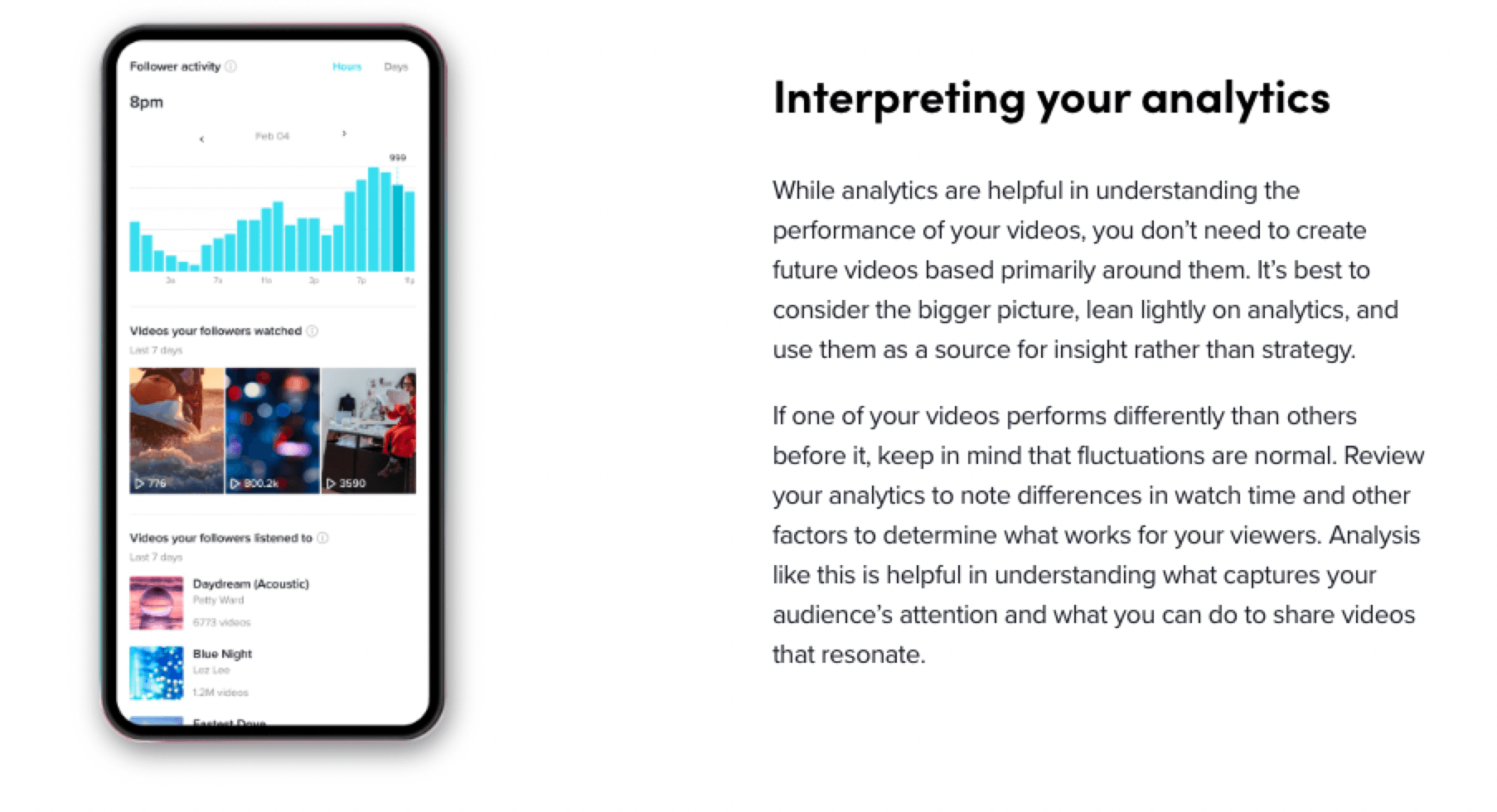 4. Posting before researching
Another common social media marketing mistake is not doing enough research. Many businesses assume that posting randomly on their social media platforms will do the trick. However, customers want to see consistent content related to your company's offerings.
This marketing method is more than getting your brand name out there. If you want to succeed on social media, you need a strategy to help you build an audience and increase conversions.
Before uploading content, focus on what your audience wants and needs in addition to current industry trends. If you're unsure where to start, consider using a social media tool to streamline this process.
5. Lacking authenticity
Social media was founded on connection, not selling. You can use this resource as an opportunity to share your passions and interests with your audience. Social media allows you to reach more people and interact with them through:
Comments
Videos
Chats and direct messages
Images
Live video content
People want to learn about the person or mission behind the brand. You have a unique voice, so be sure to convey your true brand identity when speaking to your audience.
5 ways to gain traction on social media
The secret to gaining traction on social media is simple — start small and don't give up. Growth on social media takes time, but many agree that social media marketing is one of the best ways to reach your target audience in 2022.
Follow these simple steps to create a cohesive social media strategy that builds your brand's reputation and engages your audience:
Set goals: Set actionable goals before starting your next social media campaign. Without identifying your goals, finding the path can be much more challenging. Start with a clear picture of what you want to achieve (your why) before determining your plan (your how).
Make a social media marketing plan: Once you know what you want to achieve on social media, it's time to put together a roadmap. A social media marketing plan can ensure that your strategy aligns with what your brand stands for and hits your target audience.
Create effective content: When enacting your social media marketing plan, ensure your social media content is engaging, fresh, and relevant. Focus on what your audience would want to see. Your consumers will click and engage with your posts when you upload dynamic content that speaks to their interests.
Post consistently: Regular posting helps keep your followers engaged with the content you create, so they'll come back again in the future. Often, this means more engagement from your audience, too! We find content calendars essential for brands wanting to grow organic traffic consistently.
Respond to your client base: Keep an open dialogue with your followers, and thank them for taking the time to engage with your brand. When you promptly reply to comments, questions, and concerns, you're showing that your brand prizes customer service.
Growing your social presence with WebFX is a walk in the park.
"WebFX allows growing your social media platforms to be stress-free! They are knowledgeable and adapt to your company needs!"
Learn More About Our Social Media Services

Correct social media mistakes with WebFX
Mistakes happen in social media — working with an expert can give you more insight into your audience and how to engage with them.
WebFX has an award-winning team of 500 experts ready to help you grow your business or fine-tune your current strategy.
Ready to learn more about social media marketing? Discover how our social media marketing services can help you grow your return on investment (ROI). Contact us online today!
The WebFX team is made up of more than 450 subject matter experts in digital marketing, SEO, web design and web development, social media, and more. Together, they've helped WebFX's clients earn more than $3 billion in revenue from the web — and that's just in the past five years.

@webfx

WebFX provides digital marketing solutions with expert marketers, designers, and developers to increase visibility, conversions, and revenue.

Learn more
Twitter and Facebook Status Generator
Finding engaging social media content for your business can be difficult. Use our tool to quickly find ideas and post directly to your page.
Give Me an Idea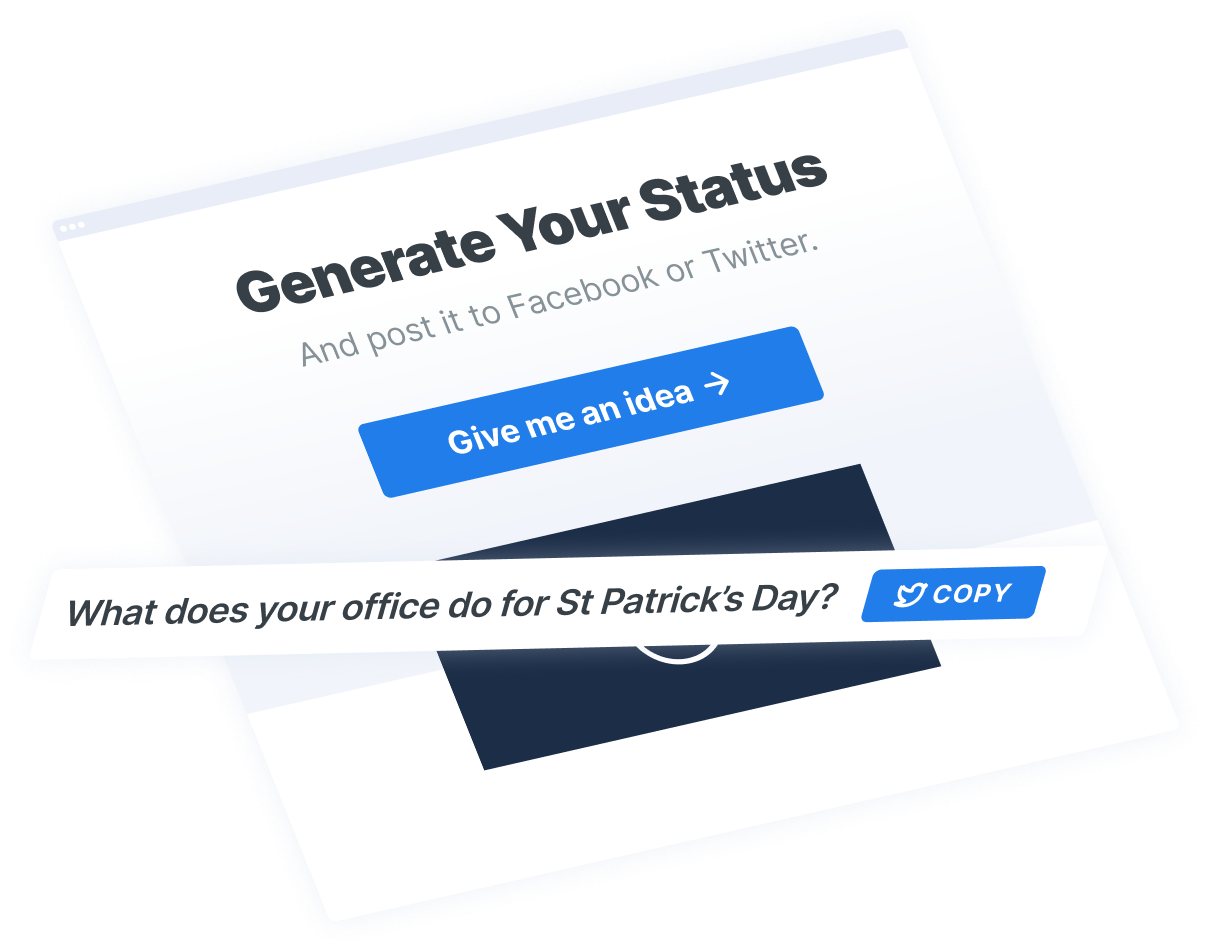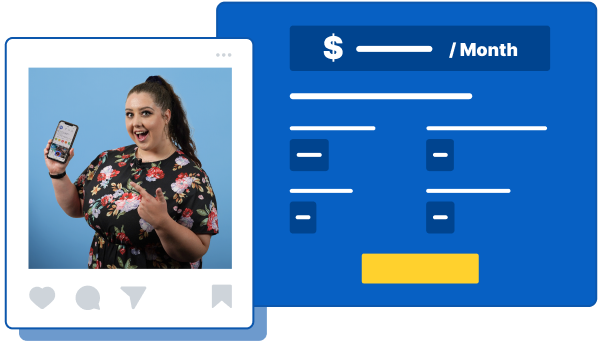 Twitter and Facebook Status Generator
Finding engaging social media content for your business can be difficult. Use our tool to quickly find ideas and post directly to your page.
Give Me an Idea