B2B Digital Advertising: Resource Library and Strategy Rundown
With digital advertising for your business-to-business (B2B) company, your brand can build brand awareness, attract qualified leads, and capture valuable revenue from the competition. If you're looking to drive more leads and revenue from online advertising, check out this resource library to find valuable guides, articles, and more. Plus, read about six of the top digital advertising strategies for B2B companies.
Explore B2B advertising resources
Check out these resources to start driving better results from B2B digital advertising:
Or, keep reading to discover six of the best digital advertising strategies for B2B companies.
6 B2B digital advertising strategies to boost your revenue
If you're looking for a way to market yourself online, there's good news — you have a wide variety of options. The Internet offers multiple outlets for reaching your audience, and you can harness several of them together. Here are six B2B advertising strategies to drive up your conversions!
1. Search engine optimization (SEO)
Since 93% of all online experiences begin with a search engine, one of the best ways to market to people online is through Google — and one of the best ways to do that is to use search engine optimization (SEO).
SEO is a digital marketing strategy that involves getting your web content to rank in Google search results. To do that, you have to optimize your content to satisfy Google's ranking algorithms.
To start with, that means integrating target keywords — that is, search terms —relevant to your content. Keywords help tell Google which searches to rank your content in. You can also use the following tactics to improve your SEO:
When your content appears in relevant search results, it makes it easier for your target audience to find your website and become clients!
2. Pay-per-click (PPC) advertising
SEO isn't the only way to advertise through Google searches. You can accomplish a similar result with pay-per-click (PPC) advertising, which allows you to display paid ads at the very top of Google search results.

PPC ads look similar to organic rankings, but appear above them and have an "ad" label in the top corner. To create some B2B online ads for your business, you can use Google Ads, Google's advertising platform. In Google Ads, you can bid on specific keywords you want to target with your ads. Google will display ads in searches for that keyword based on:
Bid amount

Quality Score

(Google's assessment of your ad's overall quality)
With an optimal bidding strategy and a high enough Quality Score, your B2B online ads can be among those displayed, allowing you to reach users and drive fast results for your marketing.
3. Social media marketing and advertising
Did you know that the average user spends 28% of their Internet time on social media? That means social media is one of the best possible outlets for advertising your business.
You can start by creating an account and posting engaging content like infographics and videos. As people are drawn to the content you post, many of them will likely also take an interest in your business and end up visiting your website.
You can also harness social media's advertising potential by launching some paid social media ads. These ads can appear right in users' feeds, and you can target specific groups based on demographics like age and location.
4. Web design and development
Nearly all your B2B digital marketing ultimately leads users back to your website, making web design a critical source of online advertising in and of itself. You need to optimize your site to be as effective as possible at driving conversions, and there are several ways to do that. Some of the most important tactics to implement on your website include:
When your site is efficiently and compellingly designed, it will draw potential clients and keep many of them there until they convert. Optimizing your web design will also improve the way Google views your web content, boosting your spot in Google rankings.
5. Content marketing
No matter how attractive your website may be, no one will stay there for long without some content to hold their attention. In other words, don't just fill your website with fluff — create meaningful and informative content to draw in potential clients.
One excellent means of doing this is to start a company blog. You can write about topics in your industry, explaining how things work or what terms mean. Focus on writing content that will prove helpful to people. They'll come to read your content, but may end up converting later.
Not all your content has to be written, of course. You can also create videos, for example. Whatever form your content takes, though, be sure it addresses user search intent — that is, why users searched for it in the first place. As you might expect, content marketing is closely tied to SEO. First, you create the content, and then you use SEO to get it ranking in Google search results where people can find it.
6. Email marketing
B2B online ads aren't the only way to target your marketing to specific users. When you create an email list, you can advertise directly to specific groups of users who will be happy to receive your content.
The reason users respond so positively to email marketing is that they sign up for it voluntarily.
On your website, you can set up short email forms where people can submit their email address to receive something like a newsletter or special offers. When people submit their addresses, you can begin sending them whatever they signed up for. Since they actually asked for the emails, they'll be happy to get them, making for a very receptive audience.
Email marketing is an excellent form of remarketing — that is, marketing to people who've already visited your site. Since they've already expressed a clear interest in your business, they're some of the best people for you to convert with your B2B digital marketing.
We foster and form long-term partnerships so that your business has long-term results.
Over 90% of WebFX clients continue partnering with us into year 2 of their campaign.
Hear from Our Happy Customers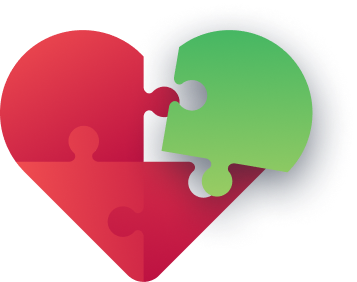 WebFX can optimize your B2B digital marketing
Ready to kick your B2B digital advertising into gear? WebFX would love to give you a hand!
With over 25 years of experience, we're intimately familiar with all the ins and outs of a successful B2B campaign, and we'd love to show you firsthand.
With our digital marketing services, you'll get help optimizing each of the strategies listed above and more. You'll also receive a dedicated account representative to keep you informed and involved in all we do for you.
To get started with us, just give us a call at 888-601-5359 or contact us online today!