Customer Retention Marketing: 7 Revolutionary Strategies
Did you know that it costs 10 times more to replace a client than to retain one? Not only is keeping a customer an essential part of your company's ability to maintain success, but it's great for your budget, too. That's why customer retention marketing is becoming a go-to strategy.
How can your business start using customer retention marketing to your advantage?
Try these seven proven strategies for customer retention. If you're new to customer retention marketing, you can always partner with a trusted full-service digital marketing agency like WebFX. Give us a ring at 888-601-5359 or contact us online to learn more!
We foster and form long-term partnerships so that your business has long-term results.
Over 90% of WebFX clients continue partnering with us into year 2 of their campaign.
Hear from Our Happy Customers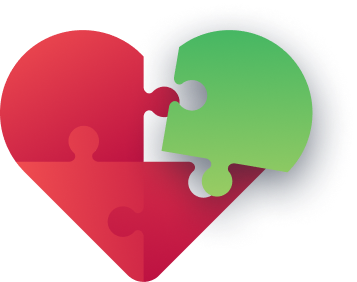 1. Start with a positive first impression
The best way to retain your customers? Create a positive and memorable first impression. When you earn a positive response from clients at the start, you're more likely to engage them with future marketing efforts. This engagement can result in more sales and revenue.
How do you secure a positive first impression? Try these three tips:
Send a welcome email. Depending on your email marketing strategy, you may encourage new clients to sign-up for email updates. If you do, make the added effort to greet new clients, creating a memorable first impression.
Create a friendly tone. Whether a new client walks into your storefront or chats with one of your representatives on social media, you always want to create a positive, friendly experience for shoppers.
Gear your marketing efforts towards them. Remember always to develop content with your audience in mind. With targeted and personalized content, you can build a lasting relationship with customers.
If a client's first experience with your business doesn't go well, it can have a tremendous impact on their overall spend. Your company can repair this relationship, though it will require time and dedication.
2. Listen to your customers' needs
Every business benefits from listening to their clients' needs. Your customers serve as the backbone of your brand, so you need to prioritize your shoppers' feedback to maximize their satisfaction and long-term loyalty.
Not sure how to gain feedback from your clients?
Consider creating a Google Business Profile page so that your customers can leave their comments with zero effort. Whenever they seem dissatisfied with your business, you'll have the chance to remedy the situation by reaching out and resolving the issue.
Social media is also an excellent tool for customer retention marketing. If you have a profile on Facebook, for example, you can receive ratings and feedback from clients. On any social media network, customers can also message your business.
Via social media, you can invite users to share their thoughts on your new products or services.
Building online reviews for your business is also an exceptional way to show prospective clients that your business is worth their investment. Since customers are willing to spend 31 percent more on companies with excellent reviews, you can benefit twofold from encouraging testimonials.
Not only can you increase your number of clients, but you can also improve their spend.
3. Offer a rewards program
No matter your company, giving your clients something in return for their business is a great way to win their long-term loyalty. A rewards program is one easy way to express your gratitude while offering them another reason to support your business.
How much of an impact do discounts and rewards have, though?
According to recent studies, a substantial one. In a survey, 61 percent of customers report using discounts codes and coupons — when offered to them by a company. For your business, that translates to sales you didn't have before.
How can you deliver your rewards program to shoppers? A few ways, including:
Store-specific credit cards that earn points
Email subscriber discounts
SMS subscriber promotions
App user promotions and points
While a rewards program requires extensive research and planning, it can provide a massive long-term benefit to your business. The best part is that your company can track the impact of these reward programs because they all require a customer account.
4. Invest in SMS and email marketing
It's important to keep your branding in your customers' minds fresh. Today's world immerses users in a world of distractions, however. So, how can you ensure that your business doesn't go unnoticed?
Go digital with email and SMS messaging.
When you encourage your clients to subscribe to your email list or text updates, it's easy to keep them engaged in your business. It's critical, however, that your team doesn't abuse this instant access. Share alerts on a regular basis, but don't overwhelm or spam readers with messages.
With a smart email marketing or SMS marketing strategy, you can establish a sense of loyalty with your existing clients. Plus, you make it easier to remain in touch with shoppers and keep them informed about your company's newest promotions or latest deals.
You can even send personalized notifications.
For example, if user accounts require a birthday, you can send shoppers an exclusive birthday offer. This promotion, plus its personalization, encourages customers to visit and shop with your company in-store or online.
5. Evolve with your clients
Growth plays a quintessential role in your company's ability to thrive. It's also a critical factor when it comes to retaining your customers, which is why customer retention marketing considers the future of your business.
In much the same way that popular marketing practices and business models change over time, your clients are likely to change as well. What they liked two years ago may not capture their interest in the present moment.
That's why, as a business, it's your responsibility to remain on top of their latest desires.
Take advantage of new trends that you can apply to your advertising campaign while making the necessary improvements in your products and services to drive home your sales. Use the various digital marketing resources and tools available online to update your business model as needed.
Provide follow-ups after customers' purchases, too. Their feedback can help your team collect the data and information you need when it comes to growing your business and adapting to shifting consumer trends.
No successful business should remain stagnant, especially since consumer interests continue to evolve. Grow with your target market, and your loyal shoppers are much more likely to stick with your brand.
6. Keep selling your business
While you may have sold your clients on your brand during their first purchase, it's essential or your company to continue selling itself. Emphasize your unique selling points (USPs) to build and maintain the loyalty of your shoppers.
Many business leaders make the mistake of thinking that once they sell a client on their services or goods, that person automatically becomes loyal. That's not always the case, though. You have numerous competitors competing for that user's attention and business.
Build the loyalty of your shoppers by highlighting your achievements and benefits.
Did your company recently receive recognition for its services? Did you reach a new milestone in customer achievements? Did your brand earn a shout-out from popular news outlets or well-known influencers?
Whenever your business succeeds, share these accomplishments with your shoppers.
Even when your clients don't seem to pay attention to your business, ensure that your company stays top-of-mind by leveraging proven digital marketing strategies, like email marketing, social media marketing, content marketing and more.
7. Make time for your clients
While your customers may come for your products or services, your customer service can motivate them to stay. That's why customer retention marketing emphasizes the value of top-of-the-line customer service.
If you want to stay ahead of your competition, you need to deliver the best possible service. That can mean offering seamless customer service via phone and chat, or providing around-the-clock tech support.
A few ways you can maximize your customer service include:
Hiring a team of friendly and experienced representatives
Offering customer support on social media channels
Sending follow-ups via email after a purchase
Whenever you communicate with your clients, it's essential for your customer support team to personalize their interactions. With personalization, you show your customers that they're not a number, but a valued client of your business.
Want to keep more of your customers?
While traditional marketing techniques often fixate on earning the attention of new shoppers and growing your number of clients, today's marketing trends prove that there is an immense amount of untapped value in keeping current clients satisfied.
Keeping your existing clients happy is a crucial component to the long-term success of your company. That's why your business needs to focus on customer retention marketing, which can help your company keep current clients satisfied with your service and products and decrease your customer churn.
Are you ready to get started on your customer retention marketing strategy?
If you're not sure where to begin, our award-winning team can help.
At WebFX, we feature not only one of the most experienced teams in the industry, but also a client recommendation score of 488%. Discover what separates us from other full-service digital marketing agencies by contacting us online today or calling us at 888-601-5359!
Earn a 20% greater ROI with WebFX