Your website is the face of your institution. It is the first impression and, hopefully, a key reason why potential students choose your college or university. It is also a way to keep students, staff, and faculty updated on critical and ever-changing information. Is your web design working as well as it could be?
Effective website design for higher education is more than just an appealing look. For web design to work well, it needs to include a number of elements—all optimized for your specific target audience. From prospective students to faculty, your web design needs to speak directly to your user, giving them the information they need while establishing your credibility.
On this page, you'll learn about effective web design for higher education, the essential elements, how the web design process works and what excellent web design can mean for your university or college. We'll start by explaining what makes web design for college and university institutions effective. Keep reading if you want to learn more, and give us a call at 888-601-5359.
We'll help you create a website that stands out.
"WebFX has been instrumental in helping us develop a new website, allowing us to be a leader in our industry."
Learn More About Our Web Design Services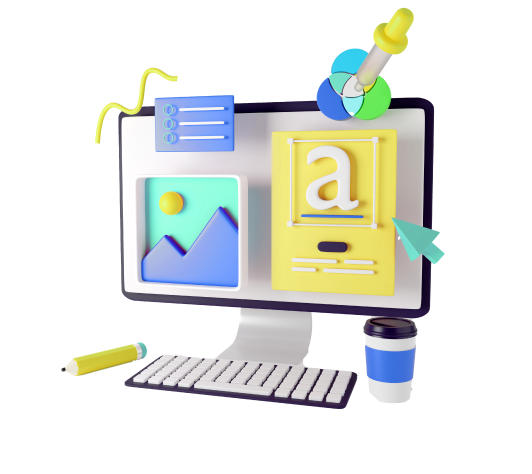 What constitutes effective web design for higher education?
While most companies will tell you website design for colleges is based on aesthetics, design is really only one small component to effective college websites. It's what's behind the design that makes your website work well.
Research is crucial to effective college and higher education website design. That means taking the time to understand your target audience, users, goals, competition, content, and intended brand. It also means reviewing your current site to see what's working well and what can be improved.
Effective web design for higher education is achieved through the following crucial elements.
Clear organization
If yours is like most higher education institutions, you have a massive amount of information you need to convey. Organization is critical to effective website design. The structure of your site needs to be user-friendly and intuitive. Your site needs to get information to users quickly.
Professional copywriting
As a higher education institution, you also have a range of potential users, from prospective students still in high school to foreign students and Ph.D.-holders. The content on your site must be engaging, informative, and easy to digest while covering all topics. It needs to be consistent in style and tone.
Layout
Where buttons and fields are located is based more on science than design. You must combine industry best practices and an in-depth understanding of how the human eye travels across a webpage to design the most effective layout.
Brand

As the face of your college or university, your website design needs to establish your brand. It needs to position your higher education institution as an authority. Your design needs to instill a sense of trust while also setting you apart from other universities. Your brand should convey to potential and current students that your institution is the right choice for their career.
Forward compatibility
The most effective web designs for higher education institutions are not designed for today's technology—they are designed for the future. That means anticipating where the current online trends are moving and designing accordingly. By keeping your university at the forefront of technology, you are positioning your brand as a being relative today and tomorrow.
Interactivity
When it comes to interactive elements, from links and forms to downloadable files and videos, they all need to work. A broken link or missing document does more than deter your users: it hurts your credibility. The code behind the design is just as important as the look and feel of your website.
Search engine optimization (SEO)
Your website is only effective if it is seen. More importantly, it needs to reach your target audience: prospective students. Tried-and-true practices like SEO get your site seen by those who are looking for it.
Without SEO, it'll be difficult for your audience to find your higher education website.
How much does it cost to build the website of your dreams?
Use our FREE website design cost calculator to get an idea!
Web Design Cost Calculator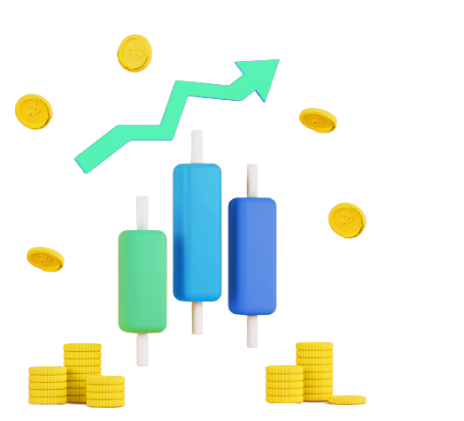 Hear What It's Like to Work With WebFX!

"Our account manager is professional, skilled, and wonderful to work with. She takes the time to get us up to speed on best practices and adjustments she recommends so that we can get the most out of our monthly investment."
University
Measuring the effectiveness of your design
How do you know if your new design is effective? Besides feedback from your users, metrics holds the answers. With Google Analytics, you can see exactly how your site is performing and who is visiting. From how long a visitor stays on a page to who is clicking the submit button on a form, you can get a big data picture of your website's performance.
When it comes to effective web design, there is always room for improvement. That's because technology—and how we use technology—is constantly evolving. The most successful web design for college and university institutions is updated continuously. These updates, from information to interactive elements, ensure your site remains relevant and useful to your target audience.
There are a number of benefits to an effective web design for your college or university:
Save time
With effective web design, you'll be able to update your site quickly and efficiently. Moreover, you'll have the information your visitors need—and where they expect it to be. That means instead of calling and speaking to your employees, your web visitors will have the information they want. This saves your staff time, so they can focus on the more pressing tasks.
Save money
By using your website to its fullest potential, you can save significant money on printing costs for traditional marketing materials. With downloads, videos, infographics and more, you can effectively reach your audience and convey your message cost-effectively.
Establish your credibility
Through effective web design for higher education, you can establish your professionalism. When your target audience visits your site, they will know you can play a critical role in reaching their career goals. From video testimonials and moving website copy to organized structure and a well-established brand, your college or university will make a positive impression.
Looking for help with your institution's website design?
As a full-service Internet marketing company, WebFX knows what it takes to create a higher education website that not only looks great, but also reaches the most of potential students who are interested in furthering their education. With over 1020 satisfied clients and plenty of designs to review in our portfolio, you can see for yourself how WebFX can help you get more from the web.
If you're looking to improve your college or higher education institution's web design, you don't have to do it alone. We can put together a custom, no-obligation quote to redesign or improve your site that takes less time and money than you think. We'll focus on improving your site while you focus on doing what you do best: giving students a brighter future.
Are you ready to reach more students and their families with your institution's website? Contact WebFX today to discuss your goals for your site design. Together, we'll achieve them—and more.
Earn a 20% greater ROI with WebFX