As a higher education marketer, you need to represent your university in the best way possible to increase its appeal to potential students and increase enrollment rates. Higher ed marketing is essential, but you need to use the right tools and channels to succeed.
That's why digital marketing for higher education is extremely important.
In this article, learn about the best higher education digital marketing strategies for this year, from content marketing to social media. Plus, learn why marketing for higher education requires online, versus traditional, channels.
If your organization needs professional help with higher ed marketing, give us a call at 888-601-5359 to learn how our online marketing services can grow your student body and more!
Our digital marketing campaigns impact the metrics that improve your bottom line.
See More Results

WebFX has driven the following results for clients:

$3 billion
In client revenue

7.8 million
Leads for our clients

5.2 million
Client phone calls
4 worthwhile higher education digital marketing strategies
With the use of inbound marketing, you can reach more potential students naturally through search engines, communicate with them and answer questions via social media, and educate them on topics they're curious about by creating helpful content.
Let's examine some of the best digital strategies for marketing higher education facilities in 2021.
1. Search engine optimization: Get your campus found on Google
Search engine optimization, or SEO, refers to the practice of improving specific factors of your institution's website to improve its visibility and rankings in search engines. SEO typically has a very high ROI.
The general premise of SEO involves optimizing your website for the words and phrases potential students and their families associate with your institution. For example, if you are marketing a college in Denver, you would optimize your website for keywords like "Denver college," or "Colorado college."
Optimizing your website involves placing these important keywords in multiple locations so that search engines like Google associate them with your site, and rank you higher in searches for them. So if "Denver college" appears in the titles of your pages, in your body copy, in your page navigation, and so on, you have a much better chance at showing up in searches for "Denver college" than if that phrase only appeared once on a single page.
SEO also involves some other factors, including the number of links pointing to your website from other sites, how fast your website loads, and whether it is mobile-friendly. You can get a very quick overview of search engine optimization in five minutes or less by reading our CEO's guide to SEO.
2. Social media: Build brand awareness and drive campus visits
Social media is a fantastic way to communicate directly with those who are making a decision about their educational future, and show them why your institution is the best choice.
You can use platforms such as Facebook and Twitter to start conversations with potential students, and to also let them know that you are available to answer any questions they might have about your institution.
Not only is social media a great place to answer questions, but it's also a great way to draw potential students to your university's website. For example, you could write a blog that lists what you should pack for your first semester away at college. Not only will you gain traffic to your site, but soon-to-be college students will share your blog with their friends. Just like that, you have the potential to double your website traffic.
Pinterest allows you to get a little more creative. For example, you could create a board where you curate pins about dorm decorating or easy foods to cook in the microwave.
Instagram, on the other hand, is an ideal place to share behind-the-scenes photos of your campus or institution's staff, showing what life and studies are like—all giving potential students more reasons to tour your grounds.
3. Content marketing: Educate students and parents
Content marketing is extremely important to gaining traffic to your institution's website, and it's fairly simple to implement.
This higher education digital marketing strategy refers to the act of attracting and appealing to potential customers or leads through the use of interesting, helpful, and unique content. This content could take many forms, including blog posts, articles, webinars, infographics, videos, and so on.
Although content does not often directly lead to conversions or new enrollments on its own, it can increase the trust that potential students or their families have in your institution. Because of its usage of important keywords, it can also help boost your SEO so that your ranking improves.
One of the quickest and easiest ways to implement a content marketing strategy is to start a blog. This blog can contain a variety of topics, as long as it is relevant to your target audience of students. You could write about events on your campus, educational choices and majors, future career paths, and other related topics.
4. Email marketing: Nurture leads into students, donors, and more
Finally, one of the best ways to communicate with potential students is through email marketing. With email marketing for higher education, you can engage almost one-on-one with interested leads that have opted into receiving messaging from you.
There are a few ways you can use email marketing. If you offer content on your website, you may find some of it valuable enough that you wish to "email gate" it—that is, only offer it for download in exchange for an email address (and subscription to your list). You can then start sending information about your campus or educational programs to the addresses you receive through this method.
You may also consider simply creating an email list where potential students can sign up to receive information, or parents of college-age students can receive updates about enrollment dates, and so on. No matter how you choose to use email, ensure the sign-up locations are highly visible on your website, and the benefits of receiving messages from you are clearly stated.
Hear What It's Like to Work With WebFX!

"Our account manager is professional, skilled, and wonderful to work with. She takes the time to get us up to speed on best practices and adjustments she recommends so that we can get the most out of our monthly investment."
University
Is digital marketing for higher education worth it?
Years ago, marketing methods like television and radio advertisements, direct mail, paid website banner advertisements, and press releases were the preferred methods to reach your audience.
However, with technology becoming a prevalent part of every-day life, these methods have lost their effectiveness.
The first change occurred with the widespread availability of the Internet. Because consumers no longer have to rely on mass media, or word-of-mouth to learn about an institution—they simply turn to the Internet where they can get their answer at the drop of a pin.
This is why online marketing has become so effective. Using inbound marketing—a collection of marketing methods that prompt a consumer to take action after they are already seeking you out online—you can educate, instruct, and convince, rather than push and shove.
Partner with a team of ecommerce masters!
WebFX campaigns have delivered more than 12,936,451 ecommerce transactions in the last 5 years
Read the Case Studies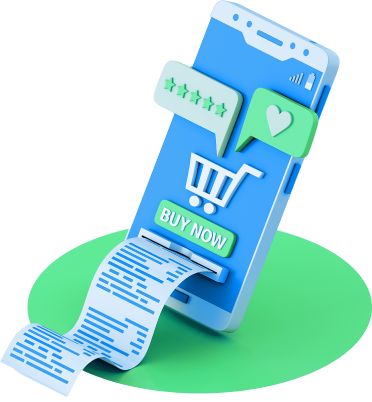 Get professional help with higher ed marketing
Now that you know all the best practices for marketing your higher education website and programs, it's time to get started!
If you find you need any help with your SEO, website content, or inbound marketing strategy, feel free to contact WebFX. As a leading full-service marketing agency, we've helped more than 1000+ clients get more revenue from the web and dramatically increase their visibility online.
WebFX doesn't offer cookie-cutter plans and one-size-fits-all marketing packages to its clients. We're happy to build a custom marketing package that suits your needs.
Contact us today to get a free, no-obligation quote from one of our expert web strategists. We can't wait to hear from you!
Earn a 20% greater ROI with WebFX