With about 45,000 CPA firms in the U.S., consumers have plenty of options — making CPA firm marketing essential. When you invest in marketing your CPA firm, you provide your company the chance to reach potential clients and demonstrate why they should choose you over the competition.
There are many ways to market your CPA firm online, and on this page, we'll explain how to get started with CPA firm marketing, as well as share some of the most effective strategies for marketing a firm online.
Keep reading to get started now!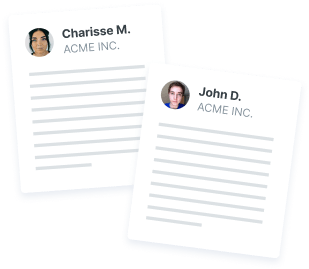 How to market your CPA firm
Marketing for CPA firms, whether offline or online, demands a foundational strategy or plan. When you have a plan, you have answers to common CPA firm marketing questions, like how much you'll spend, where you'll market yourself, and how you'll measure your performance.

Learn how to build your plan, as well as how to market your CPA firm in these seven steps:
1. Determine your CPA firm's marketing goals
Every marketing strategy should have a series of goals. You can build yours using the S.M.A.R.T. framework, which stands for Specific, Measurable, Attainable, Relevant, and Timely. For example, maybe you want to attract 25 online leads in 30 days using email marketing and social media.
2. Pick your CPA firm's marketing channels and strategies
Once you know what you want to accomplish, you can choose your CPA firm's marketing channels and strategies. For instance, your company may focus on channels like social, email, and search, and strategies like social media advertising, SEO, and email marketing, to grow your business.
3. Set your CPA firm's marketing budget
Next, you can research how much your business should invest in marketing your CPA firm. If you're focusing on digital marketing for CPA firms, the average small-to-midsized company spends around $2500 to $12,000 per month.
How much you spend, however, will depend on your goals, channels, and strategies.
4. Build your CPA firm's marketing plan
With your goals, channels, strategies, and budget set, you can create your CPA firm's marketing plan. During this stage, you'll want to research your target market, determine your responsibilities, set your deadlines, and more. It's a lot of prep work, but it'll help you make the most of CPA firm marketing.
5. Launch your CPA firm's marketing plan
After completing your CPA firm's marketing plan, you can move onto launching your strategy.
Your launch may include researching keywords (for SEO) to use on your website, writing blog posts (for content marketing) to publish on your blog, and other steps. In most cases, your CPA marketing plan will keep you busy, which is why many firms ask for help from a marketing agency, like WebFX.
6. Measure your CPA firm's marketing performance
Once you launch your CPA firm's marketing plan, your work continues.
With traditional and digital marketing for CPA firms, it's essential to monitor and measure your strategy's performance. While it's easy to track online marketing campaigns, traditional marketing campaigns, like a radio ad, don't provide data until after they finish.
That's why many CPA firms use digital marketing.
It provides your company with instant feedback, which you can use to tweak strategies and improve returns. Plus, it's easier to track which strategies generated which results, which isn't the case with traditional marketing.
7. Improve your CPA firm's marketing plan
After measuring your CPA firm's marketing performance, compile a list of action items for improving your campaign. These action items can range from revising a social media ad campaign's targeting to developing more blog content on a specific topic.
Taking a proactive approach to traditional and digital marketing for CPA firms will help your company get the best return on investment (ROI) from these marketing channels. That's why you must set aside the time to analyze and improve your CPA marketing plan.
See how we can help you GROW YOUR BUSINESS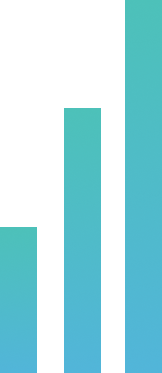 Digital marketing for CPA firms: What is it?
It's important to understand exactly what digital marketing for CPA firms is, how it works, and what it can do for your CPA firm before dedicating your time, effort, and budget.
CPA firm digital marketing includes several different strategies that help your target customers find you where they're already looking – online.

Online channels are one of the best ways to market your CPA firm because they allows you to speak directly to your target audience instead of advertising to the masses and hoping that some of them are interested.
This is the opposite of traditional advertising methods, often known as outbound marketing, like billboards, direct mail, and TV. These advertising strategies can easily be dismissed, which makes them far less effective than Internet marketing.
Internet marketing falls under the category of inbound marketing, and takes a much more targeted approach. Some strategies include SEO, PPC, email marketing, and web design – and they are all uniquely crafted to attract your target audience.
Unlike outbound marketing, inbound marketing allows users to find your CPA firm on their own time – not when your advertisement is forced on them.

This kind of marketing achieves better results for most businesses, and it's also more cost-effective because it allows you to spend your budget only on people who are likely to become qualified leads.
Now, let's talk about some of the most effective digital marketing techniques for CPA firms.
4 effective CPA firm digital marketing strategies
The following four digital marketing strategies for CPA firms are some of the most effective and include:
1. SEO
SEO, or search engine optimization, is the first strategy that you should consider for any online marketing campaign.
SEO involves improving your website so that Google can more easily find and read it, and so that users will get the most beneficial information possible from your content. SEO helps search engines like Google or Bing rank your content pages based on the keywords that you choose to target.
When you target the keywords that are most important to your industry, it will help you attract your most qualified traffic – because you're writing content for users that are most interested in what you offer as a CPA firm.
It's extremely important to rank highly in search engine results pages, so that you are one of the first CPA firms that users see - and SEO can help you do so.
Any SEO campaign will start with keyword research – the process of finding the keywords that have the most value for your CPA firm. The most valuable keywords will be those that users search consistently – and using them will allow those users to find you.
After you've found the keywords you want to target, you can begin creating content based on them.
For example, as a CPA firm, some of the best keywords might be something like "cpa firm billing rates." You can create pages on your website that cater directly to these keywords, so that when users search for them, they'll find the information they need on your website.
And even if they aren't ready to contact you on their first visit, providing the information they need will prove that you care about your customers and that you are knowledgeable in your field.
Content creation is another crucial part of this CPA firm marketing strategy. Without it, your website has nothing to rank in search engine results and also has a far lesser chance of being found by your audience.

Content can be anything from text-based blog posts to original graphics and videos – as long as whatever you write is beneficial to your audience.
Finally, one of the most important parts of any SEO strategy is creating a strong backlink profile.
When other websites that link to your site, Google counts it as a vote of confidence toward the quality and authority of your website. The more links you have from trustworthy sites, the higher you'll be able to rank in search engine results.
You should also be sure to optimize your HTML code.
This means making sure that you have title tags that give a good idea of what your page is about, a compete meta description to explain what is on your page, and alt tags for your images. Your keywords are also a part of this step, and you can use them in all of these HTML elements for better targeting.

We measure our success by how much we WOW our clients.

Bill Craig
Webfx president
2. PPC
PPC is another important way to reach potential clients for your CPA firm online.
As its name implies, you only pay for these types of ads when they are clicked on. This makes PPC an extremely cost-effective Internet marketing strategy.
The ads display in search engine results for specific keywords, and operate on a bidding system in which you choose which keywords you want your ads to display for, then determine how much you're willing to pay per click for each keyword. Then, if your bid is among the highest for any of your keywords, you'll show up above the regular results when a user searches it.
This helps improve your visibility in search results, and is especially valuable when used in conjunction with an SEO strategy targeting the same keywords.
3. Email marketing
Email marketing is one of the best ways to stay in contact with current and potential customers. Not all of your site visitors will need to hire a CPA on their first visit, but when they do, it's important that your firm is the first one they think of – and email marketing is the best way to make that happen.
Before you start your email marketing campaign, you have to collect a list of subscribers. You should never pay for a contact list, or email individuals that didn't provide their contact information to you. This can come across as spammy, and you may lose your chance at gaining that recipient as a customer.

Instead, create an opt-in form that creates an opportunity for users to provide contact information so that you can contact them in the future.
After you've collected a list of subscribers, you'll need to create campaigns than match your target audience's interests. You can provide information for first-time recipients like what services your firm provides, your location, and how they can get in contact with you.
You can also send more general newsletters that includes updates on your firm, changes to your facility, and industry news that would benefit your customers.
Across all CPA firm marketing email campaigns, it's a good idea to include a few different links to your website and encourage your subscribers to click them for more information. The more time you can get a lead to spend on your site, the closer they'll get to becoming a customer.
4. Web design
Web design is extremely important for marketing your any business online.
Since your website is often times one of the first impressions potential customers will get of your firm, it needs to present you in a professional manner.
You should also make it as easy as possible for users to find what they're looking for, which typically involves creating a straightforward navigation system, and organizing your content in a logical manner.
Keep in mind that Google ranks your website based on how good of an experience you provide for visitors, so you should always keep design and usability in mind. Though Google can't technically see how good of an experience users had on your site, design and usability directly correlates with bounce rate, which has to do with how long someone is on your website.
Google pays attention to these metrics and can determine how good your user experience is based on these numbers.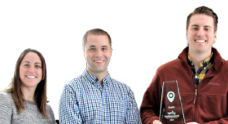 Attract more clients with CPA firm marketing services
If you're looking to reach and attract more clients with CPA firm marketing, WebFX can help.
As a full-service digital marketing agency with more than 200 award-winning in-house team members, we offer the skill, resources, and experience to help your company build, launch, and manage a successful online marketing strategy for your CPA firm.
Get a free proposal for our digital marketing services by contacting us online or calling us at 888-601-5359 today!
Find out how WebFX can help you create an effective CPA marketing strategy.
Call 888.449.3239 or contact us online today
for a free evaluation.
Get my free evaluation