Top-tier healthcare marketing services for your business
When it comes to generating new patients for your practice, marketing is key. That goes for any business — marketing is the tool by which you can drive new customers and purchases, because it's how you catch people's attention and persuade them to buy.
But marketing for healthcare businesses can require a lot of time and effort — time and effort which you may not have. That's why you can benefit from investing in healthcare marketing services from WebFX. We can free you up to help your patients while we handle your marketing.
To learn more about how we can boost marketing for healthcare, just keep reading. Then consider partnering with us for our healthcare digital marketing services. Just call 888-601-5359 or contact us online to get started!
Hear What It's Like to Work With WebFX!

"WebFX has completely transformed my practice. With their support, I have expanded my practice significantly and grown exponentially. I could not have expanded to this degree, nor this quickly had it not been for the incredible efforts provided by WebFX and my team."
Healthcare
What healthcare digital marketing services does WebFX offer?
Marketing consists of more than just one strategy. WebFX offers an extensive array of digital marketing services for healthcare practitioners and hospitals, and we'll cover the most significant ones below.
Here are the six primary healthcare marketing services we provide:
1. Search engine optimization (SEO) for healthcare
Did you know that 93% of all online experiences begin with a search engine? That's why search engine optimization (SEO) is one of the best methods of marketing for healthcare, and one that WebFX specializes in offering.
SEO involves optimizing your web content to rank high in Google search results, so people can find it. WebFX will implement a variety of SEO tactics for your business, including integrating relevant keywords into your written content.
Learn more about SEO in this video:
Once you rank high in search results, more people will find you and become patients!
2. Pay-per-click (PPC) advertising for healthcare
Another way to reach users through Google search results is pay-per-click (PPC) advertising. PPC allows you to display paid ads at the top of search results, above the organic rankings. The best part is, you only have to pay for those ads when users click on them.

Each time someone clicks on one of your ads, they'll be directed to a landing page that encourages them to convert. WebFX can help you design those landing pages — as well as the ads themselves — to drive maximum conversions.
We'll also help you optimize your keyword bidding strategy in Google Ads, helping you get your ads into the right searches and letting you display them more frequently!
3. Social media marketing for healthcare
Social media is home to 33% of the average user's Internet time. That makes it one of the most ideal marketing spots, which is why WebFX has made social media marketing one of our top services for healthcare industry marketing.
We'll help you set up a social media account on each of the platforms your target audience populates. From there, we'll work with you to develop engaging content you can post on a regular basis to attract that audience.
We'll also help you set up paid social media ads, which you can display in the feeds of your ideal audience by targeting specific demographics like age and location.
4. Web design and development for healthcare
Web design is one of the most important digital marketing services for healthcare, because your website is the center of all your other strategies. SEO, PPC, social media — they all lead back to your site. So, you need that site to be high-quality to retain the traffic you drive there.
WebFX can help you get to that point. We'll implement a variety of tactics to make your site more user-friendly, including optimizing it for mobile devices and improving your page load speeds.
Once we're through optimizing your website, users will be sure to have a positive experience there, enabling you to retain more traffic and drive more conversions.
5. Content marketing for healthcare
If you want to rank in search results or have users visit your website, you need to have something there to draw them in. That's where content marketing comes into play.
Content marketing simply involves creating engaging content on your website to attract users. That content can veer toward being salesy in some cases, but most of it should be informative and helpful. You can then apply SEO practices to that content to help it rank.
WebFX can drive stellar results for your business through content marketing. We'll create multiple types of content for you, from blog posts to videos.
6. Email marketing for healthcare
Email marketing is one of the best digital marketing services for healthcare, enabling you to nurture leads and push them toward converting. WebFX can help you craft a killer email marketing campaign, beginning by setting up email forms across your website.
Users will submit their addresses to the email forms in return for receiving newsletters and other materials. From there, we'll help you design engaging emails to send out to them, even personalizing them to individual users.
As users receive your emails, they'll be encouraged to set up an appointment with your practice!
Our digital marketing campaigns impact the metrics that improve your bottom line.
See More Results

WebFX has driven the following results for clients:

$3 billion
In client revenue

7.8 million
Leads for our clients

5.2 million
Client phone calls
Why partner with WebFX for healthcare marketing services?
Despite all the above services we offer, you may be wondering why you should partner with WebFX for your marketing. What makes us stand out from your other marketing options?
As it happens, we bring several benefits to the table. Here are just three of the biggest ones!
1. WebFX has decades of experience
One of the greatest benefits WebFX offers is our experience. We've been driving marketing results since 1996, giving us over 25 years of experience with healthcare digital marketing.
When you partner with us, you'll be able to gain access to all the expertise we've gained over the years. That will allow you to drive far better results than you would on your own!
2. WebFX is a full-service digital marketing agency
Another thing that makes WebFX stand out is the fact that we're a full-service marketing agency. That means we offer a full range of marketing services, as opposed to some other agencies that specialize in only one or two strategies.
The advantage there is that if you need help with multiple strategies, you can keep all of your services centralized with us rather than outsourcing to multiple other agencies.
3. WebFX drives superior results
Finally, WebFX has a rich history of driving amazing results for our clients. In the past five years alone, we've generated over 7.8 million leads and $3 billion in revenue for small businesses, including healthcare providers like yours.
By partnering with us for our digital marketing services for healthcare, you'll gain access to revenue-driving marketing services that attract more patients to your healthcare practice.
WebFX helps clients in the healthcare industry grow their practices.
"My practice has grown quickly and improved our accessibility to those we serve or hope to serve within our community. WebFX is directly responsible for our growth and the fact that we have more than doubled our revenue in six months."
— Merrimack Valley Psychological Associates
See Case Study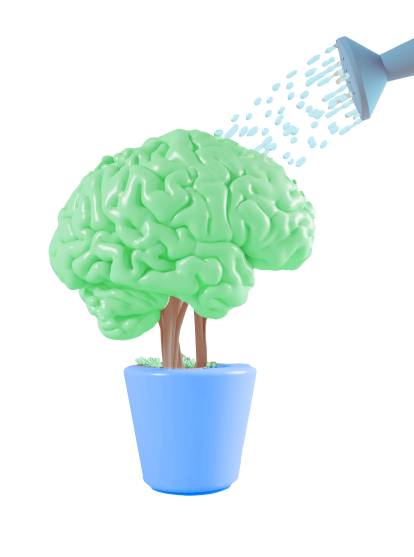 WebFX knows marketing for healthcare companies
Ready to kick your marketing campaigns into gear? Let WebFX help you get started! With 1000+ client testimonials, we're the agency healthcare practices trust to drive stellar results. We know marketing for healthcare inside and out, and we can't wait to show you firsthand.
When you partner with us, you'll gain access to all the services listed above and more. You'll also receive a dedicated account representative to keep you informed and involved in everything we do for your online marketing.
To get started with us, just call 888-601-5359 , contact us online or fill in your website below!
Earn a 20% greater ROI with WebFX