Oil and Gas Digital Marketing: 3 Proven Strategies
The oil and gas industry is an extremely competitive one, so as a provider, it's essential to your success that you stay ahead of your competition. That's why marketing for oil and gas companies is so critical, especially online marketing.
Online marketing is one of the best ways to ensure that your oil and gas company is gaining the customers that it needs to succeed in terms of sales and revenue. With oil and gas digital marketing, your business can reach current and future clients where they spend most of their time: Online.
Learn more about digital marketing in the oil and gas industry, from why it matters to which strategies perform best, now. If you're looking to work with an oil and gas marketing agency, contact us online or call us at 888-601-5359 to learn how our custom digital marketing strategies can help!
See how we can help you GROW YOUR BUSINESS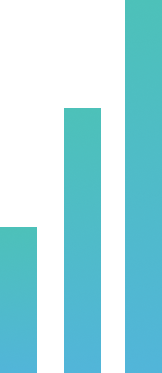 Why oil and gas digital marketing matters
There are many reasons oil and gas digital marketing matters, and these are just a few of the most important:
Competition
If you want your oil and gas company to stay ahead of the competition, Internet marketing is crucial.
Internet marketing includes strategies that will help your company's website rank highly in search engine results for keywords related to your services. It also allows you to interact with potential and current customers.
Each of these benefits helps your company to stand out in a competitive industry.
Online availability
With the keywords "oil company" and "gas company" receiving up to 11,500 and 118,000 monthly searches respectively, it's extremely important to your company to be available online.
When you advertise online, you not only market your business to customers that are searching for you, but you can also make it easy for them to contact you. By including contact forms on your site, being available on social media, and sending regular email newsletters, you enable your potential customers to get the information they need.
Brand awareness
When you build your brand online with oil and gas digital marketing, you are informing your potential customers about what your company does, what it stands for, and what it promises to provide for its customers.
Your website can help to differentiate your brand from others by how it presents information about your company, and the content presented. Your website is how customers will view your company, so it should be unique, creative, and informative.
PPC ads can also create brand awareness because they'll constantly display your company name and help it to spread among users.
3 oil and gas digital marketing strategies to use
There are many different oil and gas digital marketing strategies that you can use to reach new customers online, but these three are some of the most effective:
1. SEO
SEO, or search engine optimization, is the basis of most successful Internet marketing strategies.
SEO involves making your site easy for search engines to crawl and understand. Optimizing a website is an ongoing process and includes many strategies to produce the best results.
Keyword research is an element of SEO that allows your content to be optimized for keywords that are extremely valuable to your industry. For example, in the gas and oil industry, one of your most valuable keywords could be "gas company in [your city]."
Creating an impressive backlink profile is another part of SEO that makes your website more authoritative. When you acquire backlinks with a high authority, it acts as a vote of confidence for your website.
When you optimize your site, search engines will have an easier time determining when it's a relevant result for a user's search. This helps more users find your website and services, and helps your company earn more clients.
When it comes to digital marketing in the oil and gas industry, SEO is essential.
2. PPC
PPC, or pay-per-click, is a kind of online advertising that allows you to focus your budget on users who show interest in learning about your company.
When you run these ads within search engines, you can target users based on the keywords they're searching, which allows you to advertise to your most valuable customers.
On social media channels, you can target users based on interest, demographic, and location, which also allows you to target to a highly specific audience.
PPC is easily run on a budget because you decide in advance how much you're willing to pay every time your ad is clicked. It runs on a bid system, so for your ad to appear, you have to bid higher than other advertisers who are competing for the same ad space.
For example, if you run an ad for your oil business, and bid 45 cents per click, your ad will only be visible if most of your competitors bid less than that amount. Then, once your ad is displayed, you'll only pay that amount if the ad is clicked – not for the time it runs, or how many people see it.
If you want fast results with marketing for oil and gas companies, consider investing in online advertising strategies like PPC.
3. Email marketing
Email marketing is one of the best ways to market on a budget because it is extremely cost-effective.
You can send emails to current and potential customers that inform them about news within your company, any sales or events you're running, and other industry news.
By sending email newsletters to potential customers, you stay at the top of mind for when they need your services.
Use oil and gas digital marketing to generate revenue
At WebFX, we understand how important conversions are to your business. Our team will create a custom Internet marketing strategy to attract traffic to your website and help you earn new customers.
Just in the past five years, we've helped our clients' businesses earn over:
$2.4 billion in revenue
6.3 million leads
4.2 million phone calls
As your partner for oil and gas digital marketing, we'll help your company get real, measurable results from online marketing. Whether you're looking to reduce churn, increase leads, or improve revenue, we can help you use marketing for oil and gas companies to accomplish these goals.
Contact us today for a free digital marketing proposal!