The global environmental testing market is expanding rapidly due to rising concerns about food, water, and air safety. It's expected to hit a compound annual growth rate (CAGR) of 7.6% between 2022 and 2029.
While this growth benefits businesses, it also raises the bar for success and the intensity of competition. So, how do you stand out and gain a competitive advantage in such an ever-growing market?
Read on to find out. Here's a quick overview of what we'll cover in this post:
Are you looking to drive more traffic, boost sales, and generate revenue? WebFX is the go-to digital marketing agency for environmental companies like yours.
Our team of strategists is ready to help you develop a comprehensive strategy that incorporates data-driven insights from MarketingCloudFX, IBM Watson, and Google AI to increase your website traffic and bottom-line revenue.
Get in touch or call us at 888-601-5359 to speak with a digital strategist about how we can help your company grow.
What is digital marketing for environmental testing companies?
Digital marketing for environmental testing companies refers to marketing that uses the Internet and other electronic media and platforms to spread the word about a business's environmental testing services.
It can come in various formats — videos, banner advertisements, SEO, sponsored search ads, and social network posts.
Why leverage digital marketing for environmental testing companies?
With 4.5 million new businesses launched online in 2020 and 90% of American adults using the Internet, embracing digital marketing can help you eliminate the guesswork in identifying and reaching your audience.
Thus, it allows you to tailor your messages and improve your targeting. You can connect with your target audience, establish yourself as a reliable partner, and ultimately convert leads to sales.
In addition, as the environmental testing industry expands, the level of competition increases, making it more challenging to stand out and maintain an excellent competitive advantage.
Digital marketing, however, gives your company a leg up over the competition. It allows you to monitor your rivals' activities, learn from their successes, and devise strategies to outperform them.
5 Best Digital Marketing Strategies for Environmental Testing Companies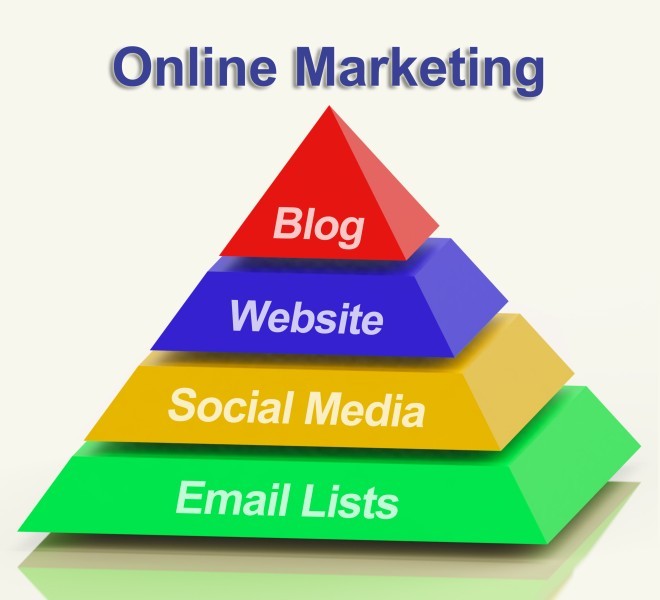 Here are five digital marketing strategies for environmental testing companies:
Develop a professional website
Make good use of search engine optimization (SEO)
Develop an effective content marketing strategy
Take advantage of social media
Make use of email marketing
1. Develop a professional website
Web design for environmental testing companies is essential to the success of your digital marketing strategy since your website is the hub of your online presence.
Therefore, it stands to reason that your company would benefit from building a robust website to compete in the environmental testing industry, especially when most of your revenue comes from local, regional, and federal clients.
Your site is where you will briefly describe your services, post free valuable content for your current and potential clients, and answer common environmental testing questions in your region.
This action will help build your credibility as an authoritative voice on ecological concerns. Thus, you stand a better chance of converting prospects and driving revenue.
2. Make good use of search engine optimization (SEO)
SEO is the process of adjusting various aspects of web pages to improve their ranking position in search engine results pages (SERPs). Creating and launching a website isn't enough to become visible in the digital sphere.
You also need to work on gaining the confidence of search engines and producing material that resonates with your audience.
Your environmental testing company can benefit significantly from SEO if you follow practices such as:
Analyzing the competition: Conducting in-depth research and analysis of your competition is one of the most efficient SEO strategies you can employ. A comprehensive study will reveal your competitor's strengths and, ideally, their shortcomings that you can capitalize on to outperform them.
Utilizing geo-specific keyword targeting: Using local keywords can boost your exposure and the likelihood of attracting clients. It makes your site appear in relevant searches by prospects in all your target regions.
Organizing your web pages: If users can find the information they need – so can search engines! When you structure your site correctly, search engines can crawl it easier and better understand what your pages are about – which helps them rank your site in relevant search results. Helping users easily find the info they need can also improve user experience on-site – another crucial ranking factor.
Simply put, SEO for environmental testing companies ensures that people likely to be interested in your website find it when they do a related search.
3. Develop an effective content marketing strategy
Content marketing helps you create more opportunities to rank in the search results, which drives traffic, leads, and conversions for your business. Plus, publishing content can help users learn more about your services – helping you nurture and convert more leads.
It also helps you establish your brand as an expert in your field by creating knowledgeable, helpful content that provides value for users – increasing your brand trust and credibility.
You can increase your brand's visibility, credibility, and customer loyalty by implementing a content marketing plan. The ability to inform and engage customers about environmental issues by publishing well-researched content is a crucial competitive advantage.
If you're interested in learning more about content marketing and the best practices for developing an effective strategy, the WebFX content marketing knowledge base is your one-stop shop for all things content.
4. Take advantage of social media
The widespread use of social media dramatically aids in promoting word-of-mouth recommendations and building customer trust. New customers will likely research your company online, including perusing social media sites like LinkedIn, Facebook, or Twitter.
The most significant perk of social media for environmental testing companies is that it allows you to get to know a client before they've even set foot in your establishment.
It's always best to make your business as accessible as possible by responding to consumer inquiries through direct messages, comments, etc.
5. Make use of email marketing
Email marketing is a cost-effective strategy for boosting brand awareness, expanding client bases, and enhancing corporate governance code.
Since most of your target audience, including stakeholders and government officials, utilize email, you must prioritize email marketing as your environmental testing business expands.
Your company can quickly get started with this marketing technique by:
Encouraging visitors to sign up for your mailing list or newsletter
Creating a specific web page for capturing email addresses
Offering an incentive, such as a free helpful resource, in return for an email address
Email marketing can help promote your environmental testing services to a broader audience, increase referrals from existing clients, upsell your most loyal clients, and re-pursue your inactive clients.
Partner up with a digital marketing agency to drive more revenue
As the old adage goes, "A jack of all trades is a master of none." Just as you have expertise in environmental testing, partnering with a digital marketing agency gives you access to professional strategists who have a firm grasp on marketing techniques and can assist you in reaching your business goals.
At WebFX, we offer specialized digital marketing services for environmental companies like yours. Whether you're looking to increase your visibility in search engine results, enhance your website's marketing capabilities, or refresh your content marketing approach, our award-winning experts, tailored strategies, and innovative technology are ready to get you started.
Contact us online to request a proposal and get started on launching your revenue-boosting digital marketing campaign.
Earn a 20% greater ROI with WebFX