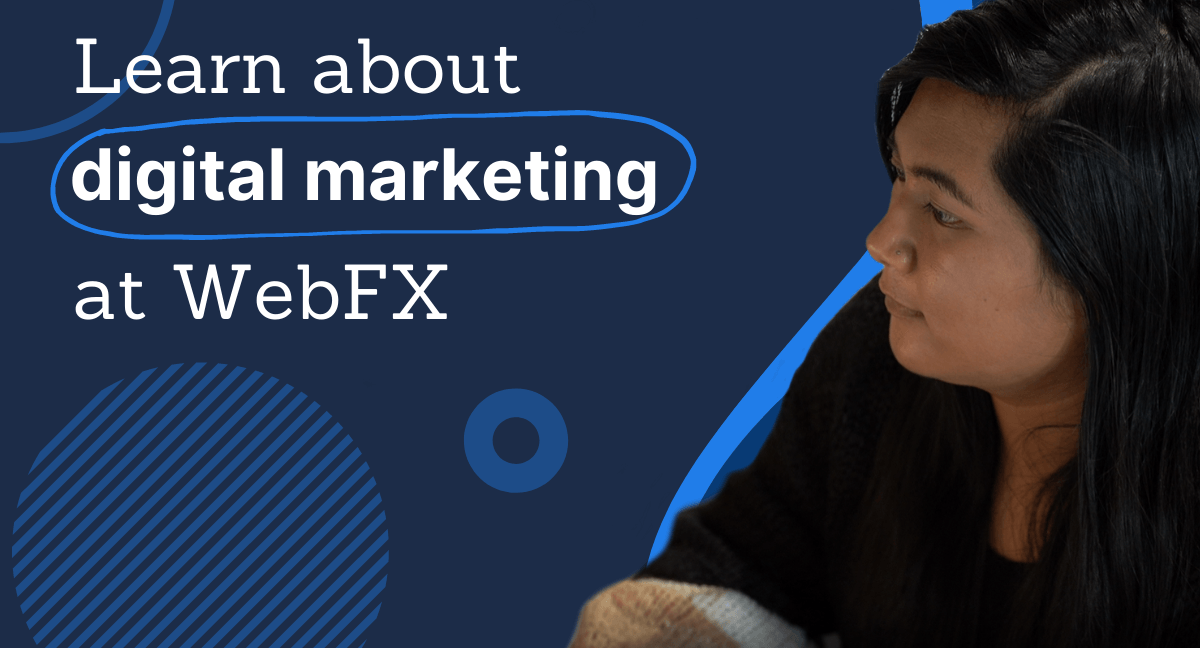 It's the fifth time this month that Carrie's found the raccoon breaking into her trashcans, and she's sick of trying to chase it off every time. She decides it's time to call a wildlife control company. So, she goes online and finds one — but it's not yours. Why not?
Likely, it's because you haven't optimized your digital marketing. You may be the best wildlife removal company in the business, but without a solid online marketing campaign, you won't draw in new customers.
Fortunately, WebFX is here to help. With over 1020 client testimonials, we know how to drive results through digital marketing for wildlife removal companies, and we'd love to bring our knowledge to your business.
Read on to learn more about our digital marketing services, and then partner with us to start generating new leads and conversions. Just call us at 888-601-5359 or contact us online to get started!
Our digital marketing campaigns impact the metrics that improve your bottom line.
See More Results

WebFX has driven the following results for clients:

$3 billion
In client revenue

7.8 million
Leads for our clients

5.2 million
Client phone calls
6 wildlife removal marketing services to boost your company's revenue
At WebFX, we offer a variety of wildlife removal marketing services for optimizing your online presence. Here are six services to help you start marketing your business online!
1. Search engine optimization (SEO)
The foremost strategy involved in Internet marketing for animal removal companies is search engine optimization (SEO). SEO involves optimizing your web content to rank in relevant Google search results, and it's what WebFX excels at providing.
A variety of factors contribute to helping your site rank in search results, so you'll want to optimize your pages to help them rank. One of the primary features of SEO is the use of keywords. WebFX can help you find and insert relevant keywords into your content, so you can rank for them.
Other SEO services we offer include:
When your content ranks high in Google search results, users are more likely to find it and click on it. When you partner with WebFX, you'll get help reaching the highest rankings for your chosen keywords, allowing you to drive more conversions.
2. Pay-per-click (PPC) advertising
Another fantastic way WebFX can help you boost digital marketing for wildlife control is to launch a pay-per-click (PPC) advertising campaign. PPC ads are ads you pay to display at the top of search results or in the margins of third-party websites.

The most used platform for running PPC campaigns is Google Ads. Within Google Ads, you can bid on keywords you want to target. Then you can set up your ads and have them lead to specific landing pages.
Whenever a keyword is searched, Google will display ads from the various bidders based on two factors:
Bid amount (how much the company bid for that keyword)
Quality score (Google's assessment of the ad's overall quality)
To get your paid ads displayed, you need to craft high-quality ads and optimize your bid amounts for your chosen keywords. WebFX can help you through that process, as we know all the best ways to make PPC drive results for animal removal companies.
3. Social media marketing and advertising
If there's one place people love to spend time online, it's social media. In fact, the average user spends 28% of their Internet time there. That makes social media one of the best strategies for connecting with qualified leads.
When you partner with WebFX, we can help draw attention to your business through a social media platform. We'll start by helping you set up an account for your business. From there, we'll set to work on helping you craft compelling content to post on your page.
In addition to organic posts, we can also work with you to develop a killer paid ad campaign through social media. We'll focus on helping you create in-feed ads that will appear right in users' social media feeds.
Once your campaign is up and running, we won't leave you hanging out to dry. We'll track critical social media metrics to see how your posts and ads are performing and continue to optimize your campaign based on the results.
4. Content marketing
One of the main goals of Internet marketing for animal removal companies is to draw people to your website. But if you want anyone to go there, it needs to contain content to attract and engage them. That's the idea behind content marketing.
Of course, it's not always easy to generate pages and pages of content from scratch, which is why WebFX can take the reins on that task for you. Our team of professional copywriters will craft all the content you need for your website, from blog posts to service pages.
With an array of compelling content at your disposal, you'll draw plenty of qualified traffic to your website and generate new leads.
5. Email marketing
Email marketing is another fantastic way to reach your audience online. When you send personalized marketing emails right to someone's inbox, it's an extremely effective way to market to interested leads.
Not only are emails useful because people typically sign up for them, but they're a great way to draw people back who didn't quite go through with a purchase.
WebFX can help you optimize your email campaign. We'll help you create email lists via email capture forms on your website, where people can submit their emails for special offers or updates. Then we'll help you craft just the right emails to send to the people on your list.
We even offer our own email marketing management platform, EmailMarketingFX, to help you keep all your campaigns organized and on track!
6. Web design and development
A final way to optimize digital marketing for wildlife control is to improve your web design. Having a website for your business is the basis of all your online marketing, as nearly everything else will lead back to it. You need a high-quality web design to draw users in and keep them engaged on your site.
When you partner with WebFX, we'll make your website one of our top priorities. If you don't yet have a site, we'll help you set one up. We'll then get to work optimizing the various facets of the website for the best possible user experience, including the following:
Implementing responsive design to make your site mobile-friendly
Improving page load speeds to help your site load quickly
Breaking up text with bullets, images, and white space for better readability
Crafting fonts, color schemes, and more to reflect your business's unique brand
From surface-level visuals to hidden metrics and algorithms, WebFX will have your website sparkling with user-friendliness.
Hear What It's Like to Work With WebFX!

"WebFX is a fantastic company to work with. They provide the reporting I need, the results I want, and if there is a problem they reach out first and have a plan on adjustments. I cannot recommend them enough."
Landscaper
WebFX can help you drive results with digital marketing for wildlife control
Ready to get started with giving your marketing campaign a boost? We'd love to help! At WebFX, we know digital marketing for wildlife removal companies. With over 25 years of digital marketing experience, we know what it takes to drive results.
With our marketing services, you'll have full access to each of the strategies listed above and more. You'll also receive a dedicated account representative to keep you informed and involved during the entire optimization process.
To partner with us, just call 888-601-5359 or contact us online today!
Earn a 20% greater ROI with WebFX