Your grandparents likely wouldn't think of buying an expensive ring without going to a jewelry store to speak with the jeweler and see the product in person. The experience of purchasing such a special investment involved forming a personal relationship with the salesperson and building a sense of trust. After all, they'd likely anticipate returning to the same jeweler for any repairs and cleanings and to buy additional products.
While many people still shop in stores, online shopping means consumers are coming into stores more prepared for what they want and at what price they can get it. Most people put significant time into researching jewelry purchases online, meaning jewelry stores that rely on in-person sales may be missing out on essential leads from online sales funnels.
The bottom line? Today's jewelry stores today must adapt to the changing commerce marketplace to find success.
37% of marketers say that generating high-quality leads was one of their biggest challenges.
We want to decrease that percentage.
WebFX can help you generate high-quality leads with a customized marketing strategy.
Learn More About Lead Generation Services
A new consumer landscape for jewelry stores
When considering marketing strategies for jewelry stores, you'll need to consider the typical timeline for purchasing decisions in this industry. While some industries rely on small-scale, impulsive purchase decisions, buying jewelry often involves many different stages:
Casual research:

In this stage, the consumer might type general keywords into a search engine or social media platform to look at their options. They'll determine the stones and styles they like, and probably start to look at some general pricing information, but won't land on a particular company or go so far as to make a purchase.

Focused research:

The consumer will probably start narrowing down their options and researching specific companies that have the options they need. If they're looking at online stores, they might save their choices if the site allows them to create a profile, or stop by the store to check out the products in person.

Evaluation:

After conducting their focused research, the consumer will likely choose a product to evaluate and perform a deeper dive on that piece. They'll want to look at considerations like pricing and payment options, lead times, sizing, carat, and metal information.

Commitment:

In the commitment stage, consumers will ultimately make their purchasing decision, whether that happens online or in the store.
5 strategies jewelry stores can use to generate leads
With the rise of digital media, the way consumers shop is changing drastically. To prepare for these changes, jewelry stores need to adopt digital marketing strategies to increase their lead generation and ensure they remain competitive.
Continue reading to learn more about lead generation strategies for jewelry stores.
1. Build trust
Getting a consumer into the sales funnel starts with presenting yourself as a trustworthy source. Jewelry purchases often come with a higher price tag, meaning consumers will consider their purchases more carefully. Nurturing your leads can make the difference between a conversion and a missed opportunity.
One of the largest markets for jewelry stores is engagement and wedding rings, and people rely on you to make what they may feel is one of the most important decisions of their lives. Adopt a tone that conveys you take your customers seriously and are a trusted source to help them with their decisions.
Building trust might also happen through presenting yourself as an authority in the industry. Producing content like white papers, eBooks, and extended industry guides will help consumers feel more comfortable trusting you with their important purchases.
2. Provide valuable information
Since most consumers will take time to consider their jewelry purchases, you can increase leads by providing valuable information that helps them make their decisions:
Content marketing:

This strategy is a great way to

provide valuable information to your customers

while promoting your business and increasing new leads. Combined with

search engine optimization

(SEO), your blog posts and other site content will help you rank higher on the search engines results page (SERP).

Personalized quizzes:

Quizzes are

interactive content you can provide

to help users narrow down their options. Through a series of relevant questions, images, or a combination of both, you can help your customers find options perfectly suited to their tastes and styles.
If you're looking for ideas on educational blog posts for your website or infographics for social media, consider these topics:
Jewelry cleaning tips and care guides

Information on popular gemstones

Comparison guides on different precious metals or settings

Current events, like the changing prices of certain gems and metals
3. Create tempting discounts and promotions
When thinking about spending a large amount of money on a product, things like discounts and promotions are more likely to get a customer's attention. Attracting leads with discount codes or offering online coupons for in-store purchases can nurture your leads.
Discounts appeal to the human psychology of scarcity — people are more likely to purchase an item if they think they'll receive valuable savings by acting on a limited sale or discount. These savings opportunities are instrumental in getting leads to convert and might make the difference in consumers closer to the bottom of the sales funnel.
4. Leverage your imagery and design
Since shopping is a highly visual experience, your jewelry business should invest money in top-tier web design services and product photography. A professional image that perfectly showcases your product will be more likely to attract a customer's notice than one that's grainy, blurry, or clearly unstylized.
Include solo product images to really showcase the features of your jewelry and consider adding photos to your marketing materials with people modeling your products. These images should tell a story and convey emotions that help customers connect with your brand.
Your website design can also act as a lead-generating tool. A well-organized, professional website often acts as a first impression of your business for customers. While you might be able to get away with the basics for a little while, a professional touch can ensure your website is optimized to generate leads.
5. Recognize the importance of viral trends
The jewelry industry is steeped in tradition, but that doesn't mean you should ignore viral trends. Since fashion is often cyclical, styles that are outdated may make a later resurgence. Staying on top of these trends means you're prepared to capture the interest of leads at the top of the sales funnel.
Examples of recent jewelry trends you can leverage to build leads include:
Non-traditional engagement and wedding rings

Layered gold necklaces

Pearl accents

Bold, colorful themes
Using platforms like social media to share content on these topics will broaden your reach. You can even attach direct links on your posts that funnel traffic directly to your product pages.
Meet WebFX:
Your world-class, tech-enabled marketing agency with over 1.6 million hours of combined expertise.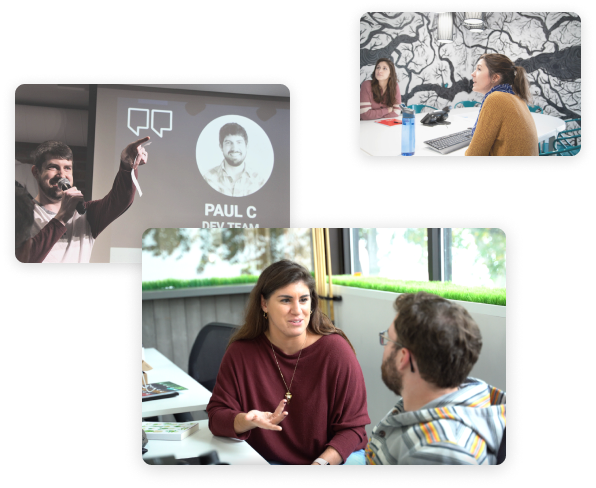 Generate more leads for your jewelry business with WebFX
These strategies can help you build more leads for your jewelry business, and the expert strategists at WebFX can help you create a custom marketing strategy that generates leads and boosts your revenue. We've built over 7.8 million leads for our clients, so contact us to learn more about our services and how we can help your business grow!
Increase your leads, sales, and revenue with digital marketing
Find Us Driving Revenue Nationwide