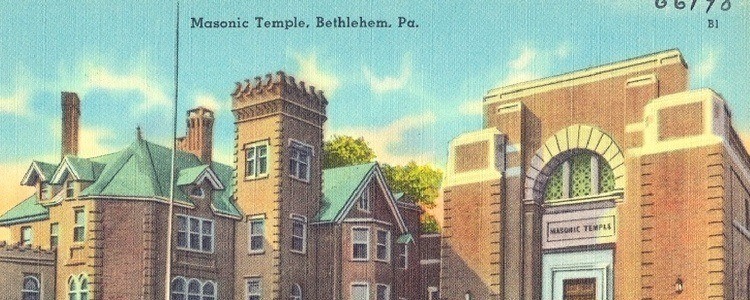 Internet Marketing Services for Bethlehem, PA
Home to Bethlehem Steel Corporation, once the nation's second largest steel producer, Bethlehem boasts a rich culture and history. And it's experiencing a cultural and economic renaissance.
Looking to reach new customers for your Bethlehem, PA company? With the right tools, your business can achieve unprecedented levels of growth.
Internet marketing is one of the most effective ways for any business to reach new clients.
Whether your business is part of the heath, higher education, retail, or other growing industries, Internet marketing can help you succeed in achieving your goals.
At WebFX, we understand what it takes to refresh your online presence, bringing your company into the 21st century.If you'd like to speak with a specialist, you can reach us at 888-601-5359.
What is Internet marketing, and how does it work?
Internet marketing involves using a number of online channels to improve your online presence and reach customers.
No matter the size of your company, Internet marketing is a proven way to get results for your Bethlehem business.
The most common forms of Internet marketing include:
All of these strategies achieve different goals for your company. SEO strategies help boost your company higher in organic search engine rankings, while link building increases the number of backlinks from authority sites.
With content marketing, or creating and sharing valuable content online, your business will reap the benefits of greater online authority and help you build trust with new leads.
Used independently or in combination, Internet marketing strategies improve customer experience and generate revenue online.
Some of our client Successes
Who uses Internet marketing near Bethlehem?
Located under 30 minutes from Bethlehem in Coopersburg, PA, Lutron Electronics Co., Inc. was the first company to successfully mass-market the light dimmer. And it is the only company to create systems of dimmers and motorized window shades that regulate both electric light and daylight.
Lutron prides itself on creating light control products for every market, from individual dimmers to light management systems for entire buildings.
When Lutron wanted to brighten up their presence online, they turned to WebFX.

We've worked with Lutron to streamline their website, create an SEO strategy designed to boost the company's organic search rankings, and increase the number of authority sites that link to Lutron's content.
At WebFX, we're proud to work with Lutron, an industry innovator, to drive customer satisfaction and increase online revenue.
WebFX can help your Bethlehem, PA business
Our team of has experience with SEO, PPC, content marketing, social media, and many other channels, and is ready to deliver results for your Bethlehem business. Located in Harrisburg, PA, WebFX is just under a two-hour drive from Bethlehem if you want to meet in person.
Are you ready to grow your business online? Contact us today to create a customized Internet marketing plan for your Bethlehem, PA business.
Call 888.449.3239 or contact us online today to see how WebFX can improve your online performance.