Harrisburg Social Media Marketing Company
Do more (and make more) with social media management services from an experienced social media agency in Harrisburg, PA — WebFX.
With custom strategies and AI-powered tech, we've helped our clients use channels like social media to earn $3 billion in revenue in the past five years.
If you want to expand your online reach and earn more revenue, we can help. Contact us online or call 888-601-5359  to speak with one of our experts today!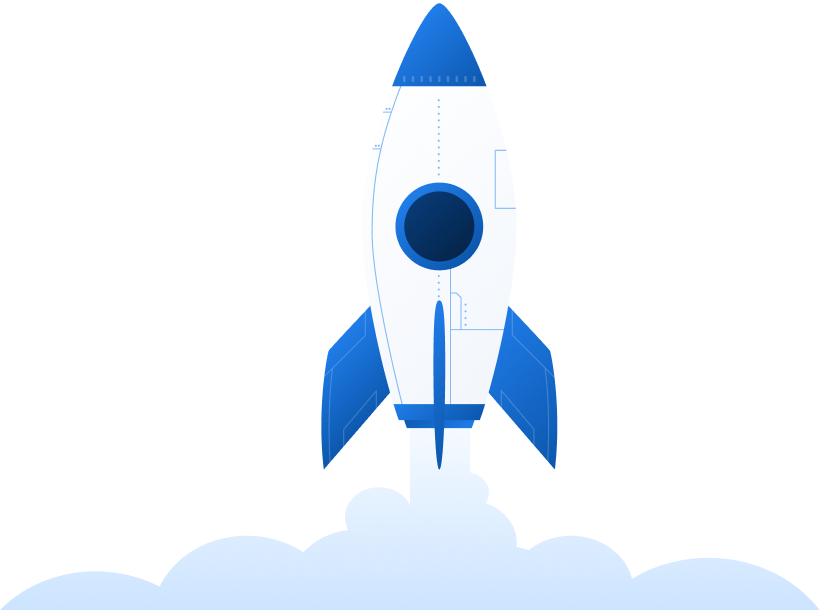 Get started with social media in Harrisburg, PA
It's probably not news to you that social media has changed how businesses interact with their customers. In fact, in today's marketing world, social media is critically important to any online strategy. From small startups to worldwide brands, pretty much everyone uses social media accounts on Facebook, Twitter, Pinterest, and more to engage their customers and promote their products.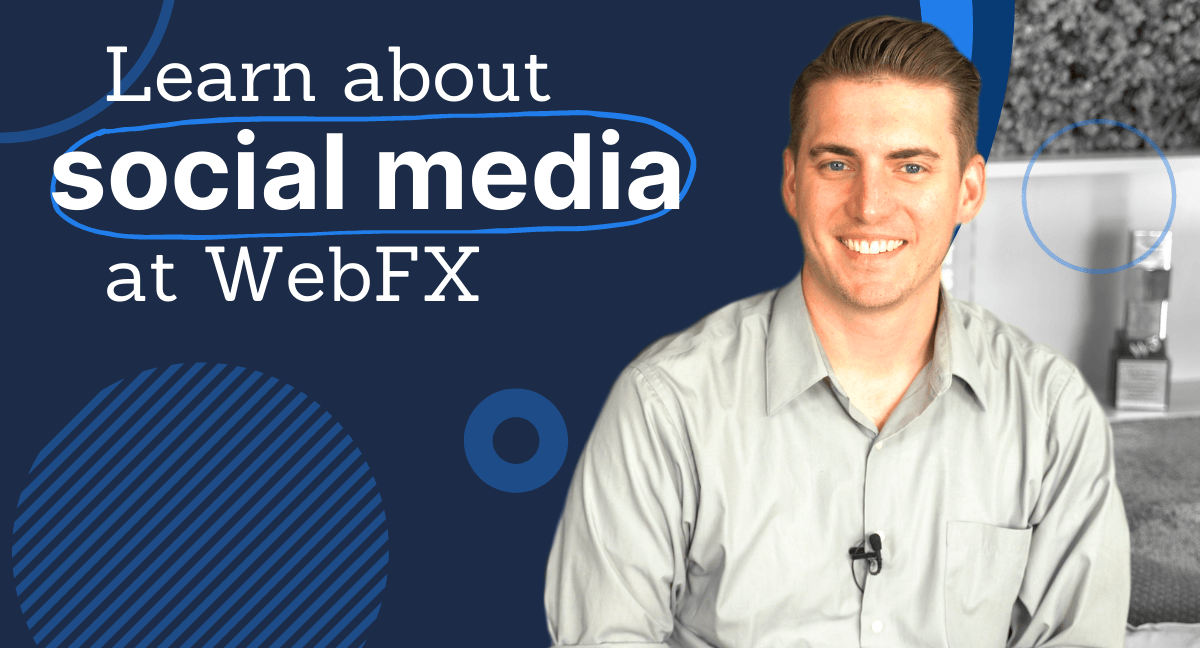 But — the real question is — have you?
If you're looking to work with a local social media marketing agency that can meet you at your favorite Harrisburg café to talk strategy, WebFX is for you. We live and operate in the heart of Harrisburg, and when it comes to local Internet marketing agencies, we're at the top.
If you'd like to speak with a strategist before reading on, you can reach us at 888-601-5359. Otherwise, keep reading to learn why WebFX is the best social media marketing agency in Harrisburg!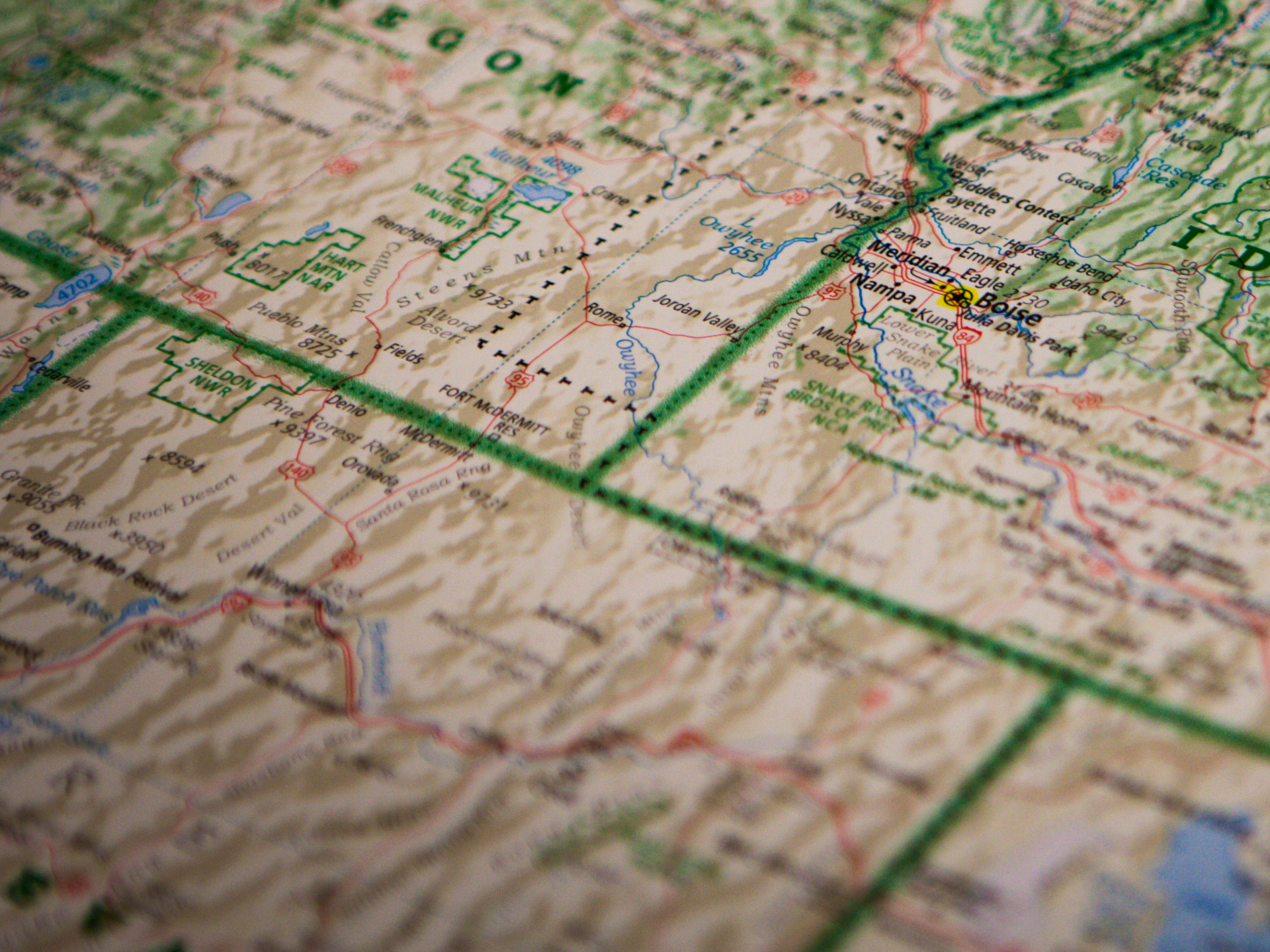 Local Success
WebFX has partnered with numerous local businesses in Pennsylvania to help them grow with digital marketing. We've helped to implement campaigns including SEO, PPC, email marketing, and beyond.
Social media marketing in Harrisburg
Let's take a closer look at how our social media services can help your Harrisburg business attract and convert more customers.
Social media marketing is important for every company, regardless of its location — as a leading social media company in Harrisburg, we should know. We work closely with lots of local businesses to help them expand their social media presence in Harrisburg, specifically. In fact, when it comes to social media marketing, Harrisburg companies are embracing the potential to grow their businesses through the relationships they establish with their clientele.
If you're not using social media marketing in Harrisburg, you're missing out on an excellent opportunity to engage your customer base, grow your brand awareness, and increase sales.
Engage your customer base
When you use social media, you open your business to your customers on an approachable and personable level that you otherwise couldn't achieve.
This kind of interaction is especially helpful in smaller cities like Harrisburg, where you can establish and maintain a loyal customer base that could lead to customer relationships that are impossible on nationwide or worldwide scales.
Even for B2B companies, social media marketing in Harrisburg shows your customers that you're accessible while listing your hours of operation, contact opportunities, and other vital information.
On top of that, you can use your social media platforms to post about a huge range of different topics.
Everything is fair game, including new posts to your company blog, upcoming sales, and even behind-the-scenes photos that help give your company a more relatable feel. While it may not deliver immediate monetary results, this kind of transparency is helpful to building customer relationships with social media, which leads to tangible improvements down the road.
Posting a couple updates about your company every once in a while is a great way to show your customers that your company is active within your community. But social media marketing in Harrisburg has more advantages than just this.
See how WebFX created a YTD SEO conversion increase of 113% and a YTD SEO user increase of 46% for a client.
Read the Case Study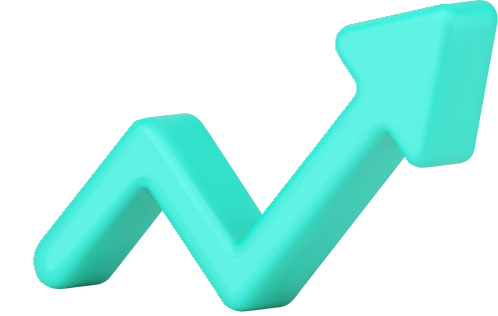 More about social media
Social media has endless benefits – find out what you'll get when you adopt a social media marketing plan!
Grow your brand's awareness
With social media, you have a tremendous opportunity to reach out to customers in Harrisburg — and beyond — almost effortlessly. You can use this potential to acquire more qualified business leads, establish a community around your company's mission, and more. The ideas behind promoting this brand awareness are fairly simple.
Basically, you need to spread the word about your company and encourage your customers to do the same. Posting your content or information about your business on Facebook or Twitter gives your followers the chance to see it, consume it, and share it with friends. Every post you make becomes a new opportunity to grow your company's potential audience.
On top of that, word of mouth advertising is one of the most trusted forms of marketing, as it breaks down to customers suggesting products or services to their friends. With that in mind, when you utilize social media, you're not just relating to your followers — you're increasing the chance that they'll talk to their friends and deliver more qualified leads to you.
Whether they talk about your services, your performance, or a fun post you made on Facebook, your brand awareness can grow by leaps and bounds just because of your social media usage. That kind of benefit goes double for small businesses that are local to Harrisburg, since you can promote a community around your company while also drawing qualified, local sales leads.
Increase your business's sales
This is the part that every Harrisburg business owner wants to know — how social media can improve your bottom line. But the truth is that if you're engaging your customers and growing your brand's awareness, you're well on your way to increasing sales as well. Fostering trust, appreciation, and general positivity around your business and with your followers can effectively draw curious potential customers and qualified leads.
Presenting your company as a forward, transparent, and positive influence among your followers can also help make you an established presence in the community at large, turning your business into a staple of Harrisburg culture instead of just another business.
While this possibility is definitely ideal, it's not completely out of the question — it's the best possible result of utilizing social media marketing and other PR initiatives in Harrisburg. After all, social media is essentially one big public relations opportunity, and if you use it correctly, it can work wonders for your business.
WebFX and social media marketing
If you're busy running your business, you may not have time to implement a social media marketing campaign on your own. It could be better to contact a social media company in Harrisburg to carry out your campaign for you.
That's where we can help.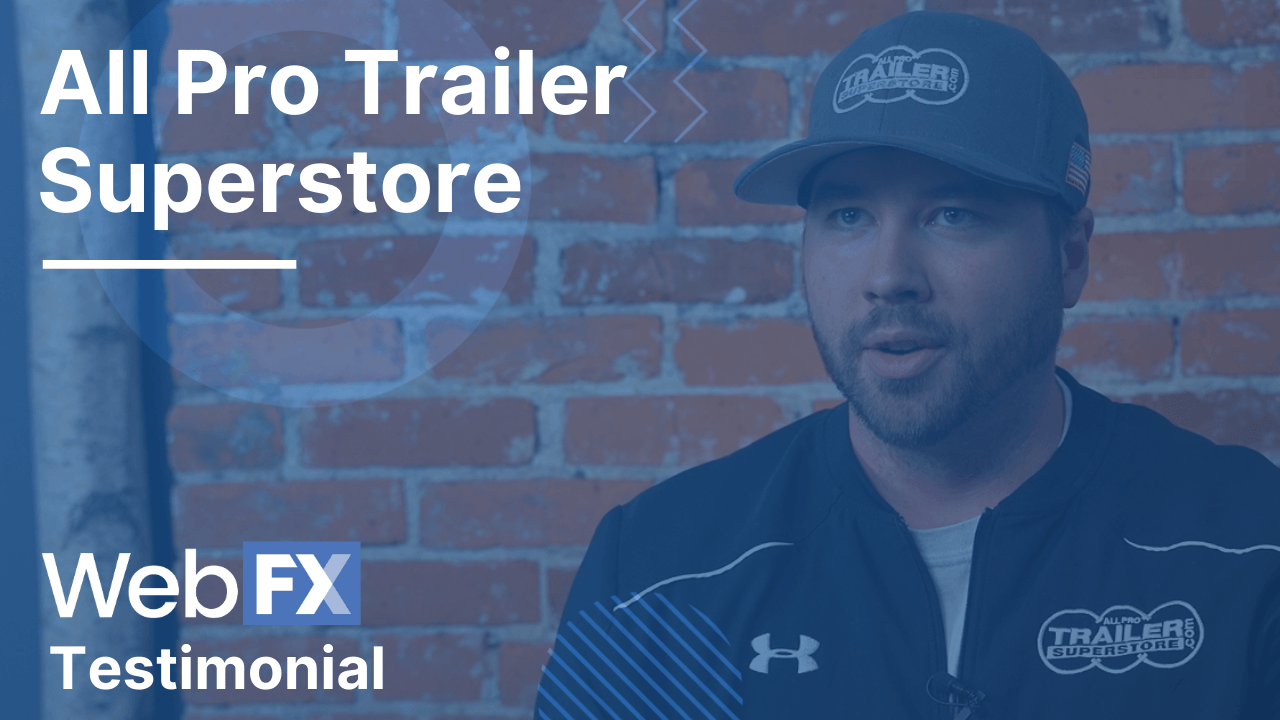 WebFX is a leading social media company in Harrisburg.
Our team of social experts will craft and execute a specialized social media campaign just for your business, and they'll keep you in the loop as it progresses. We know all the trends, tricks, and strategies to leading your business to success, which is why we're the premier social media marketing company in Harrisburg.
If you want to see examples of our past successes, take a look at our portfolio to see what we've done for clients in the capitol region. You can also listen to customer testimonials from our Harrisburg clients like American eBuilder.
We pride ourselves on working hard to earn the respect of our clients, and we love to hear when we've exceeded their expectations. When you partner with us, you don't just get a cookie-cutter experience from a typical social media company — you're partnering with the best social media management company in Harrisburg.
Need help with your social media? Call 717-609-0360 or contact us online today to learn more about how WebFX can give you the power to reach more people.
74% of people use social media when making a purchasing decision.
Make their decision easy with a stellar social media presence. See how your brand can level up by requesting a no-obligation proposal today.
One of our experts will be in touch within 24 hours!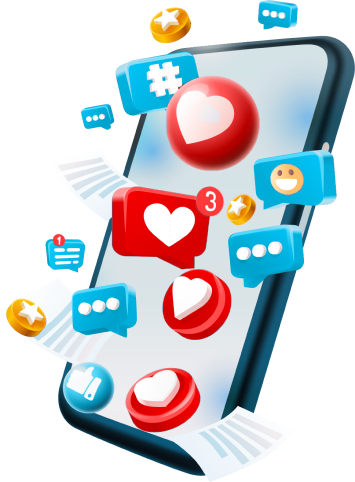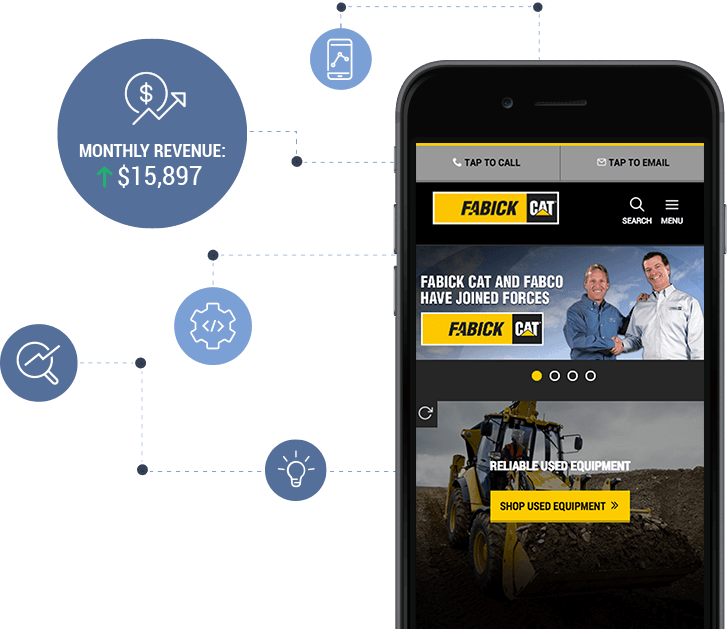 Are you interested in learning more about how your business can use Internet marketing to increase your sales and attract more customers?
Contact us today to speak with a strategist and hear about our custom plans.
Unlock revenue growth for your business with our world-class expertise.
Our team is made up of elite designers, developers, and marketers. For us, it's not just a job — it's a driving passion. And that passion has led to some of the best work on the web.
Don't take our word for it! We're proud of our many customer testimonials on Clutch. We've earned a 4.9 out of 5 with over 260+ ratings.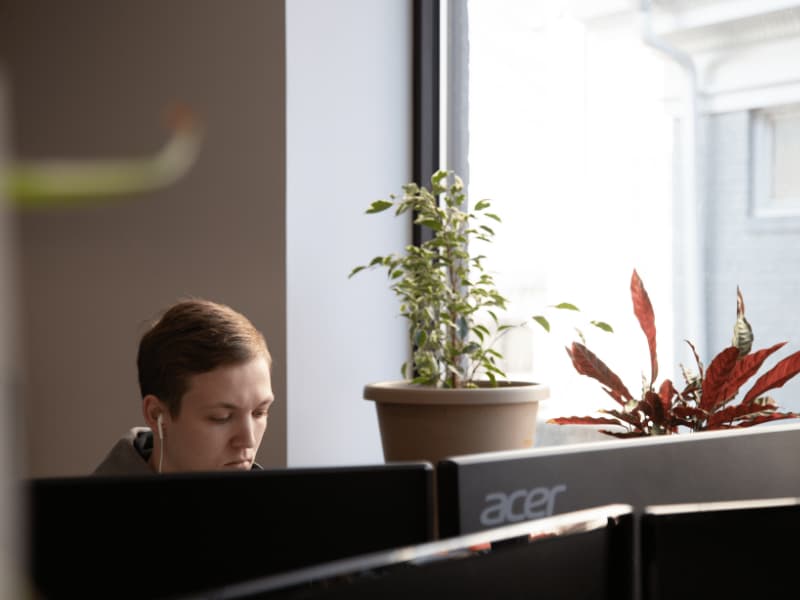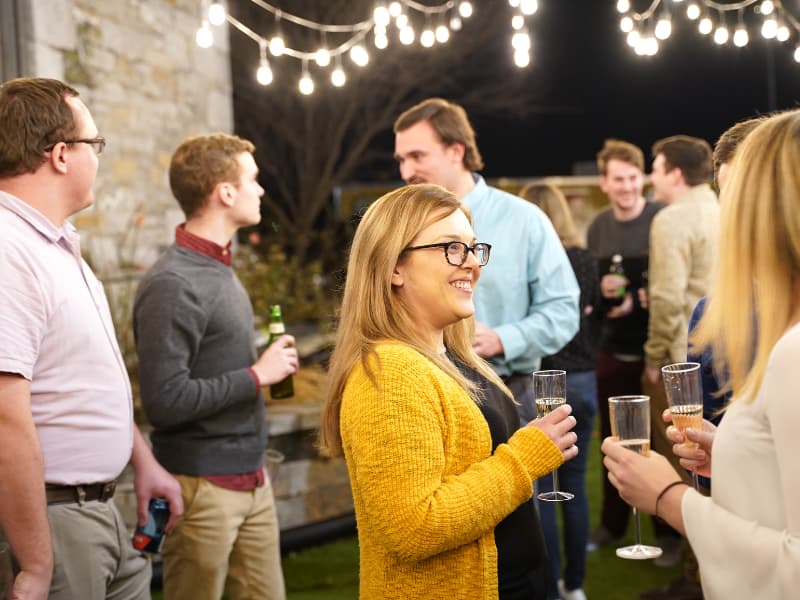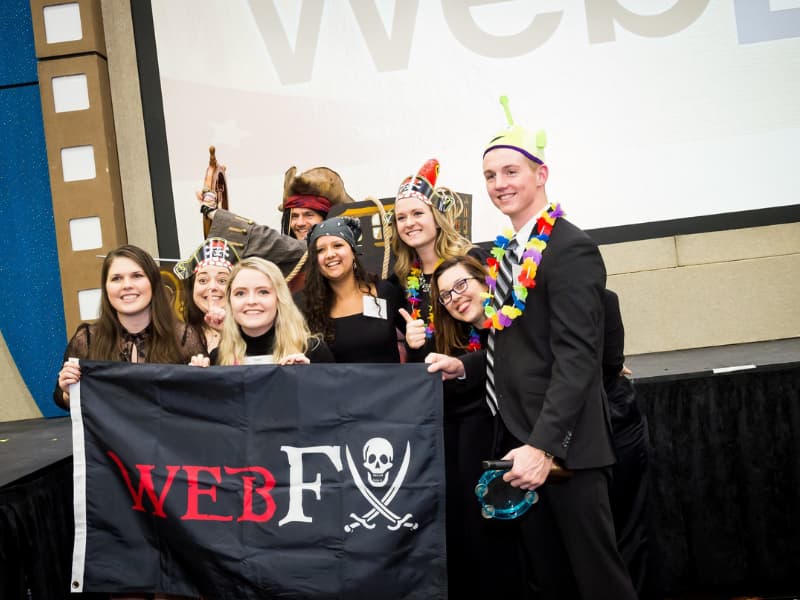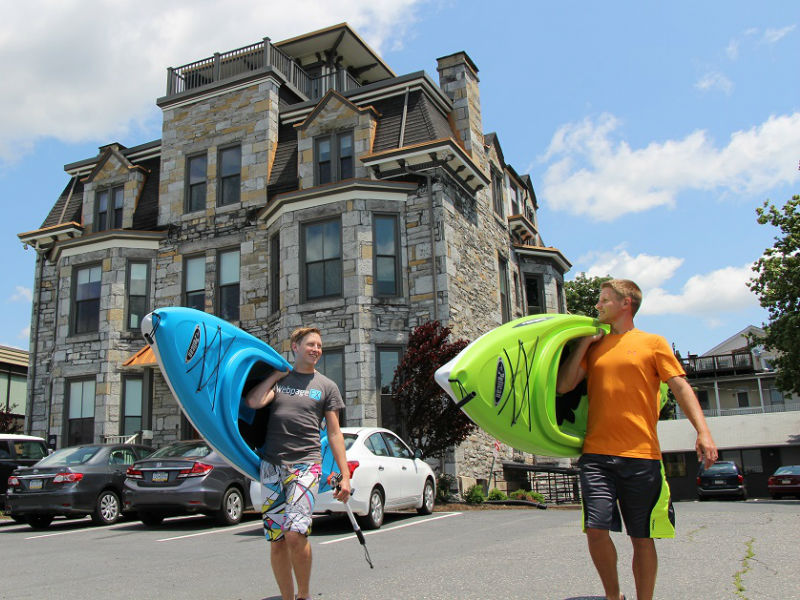 Driving Digital Revenue For Our 785+ Satisfied Customers