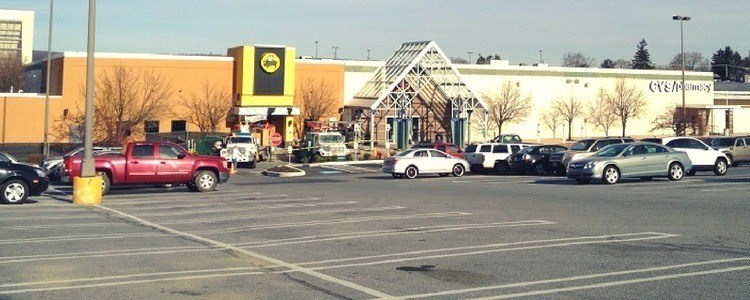 Internet Marketing Services for Colonial Park, PA
Just over 10 minutes from the PA state capitol, Colonial Park is home to much of the Harrisburg area's retail activity, including the Colonial Park Mall.
It's also a short drive from popular city attractions, such as City Island, Riverfront Park, and the State Museum of Pennsylvania.
The area's economy has grown to include a diverse range of industries —with health care, technology, and education at the top of the list.
No matter your industry, your Colonial Park business can become a leader in the Harrisburg community. With Internet marketing, the possibilities for growth are endless. If you'd like to speak with a specialist, you can reach us at 888-601-5359.
What is Internet marketing?
Internet marketing helps you reach more customers and generate revenue online by advertising your business on a variety of channels.
Some common Internet marketing strategies include:
These strategies can take your Colonial Park business to the next level and give you a leg up on the competition. Customers will enjoy an improved online experience, and you'll benefit from more qualified leads and conversions.
Internet marketing allows you to reach a wider audience and increase awareness of the products and services you provide. It also allows you to nurture relationships with existing customers and increase brand loyalty.
Some of our client Successes
Who uses Internet marketing in Colonial Park?
Located just outside Colonial Park, Hockey Plus Inc. prides itself on providing superior customer service and affordable pricing on quality hockey equipment.

WebFX partnered with Hockey Plus to create custom SEO and PPC campaigns designed to boost their revenue and increase overall customer satisfaction. We also refreshed the content and product descriptions on the company's website, contributing to a more streamlined online shopping experience.
We're proud to work with Hockey Plus to grow their ecommerce sales and improve their online success, much like we do for many other local businesses.
WebFX can help your Colonial Park, PA business
Headquartered in Harrisburg, WebFX understand what it takes to market your Colonial Park business online. We've worked with hundreds of businesses across the state of PA and beyond, and our experience speaks for itself.
Contact us today to find out how WebFX can partner with your business to increase online traffic and revenue. You're just a phone call away from optimizing your web presence and attracting more business for your company. We would love to hear from you!
Call 888.449.3239 or contact us online today to see how WebFX can improve your online performance.