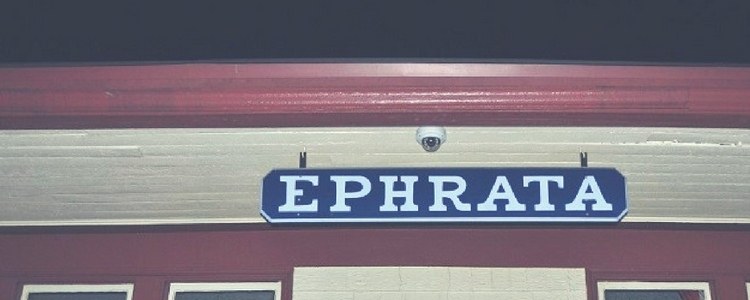 Internet Marketing Services for Ephrata, PA
Flavored with Pennsylvania Dutch and Amish traditions, the northeastern Lancaster County town of Ephrata, PA boasts a rich cultural history. Ephrata, a unique small-town destination, is home to a variety of local shops and boutiques, live theaters, restaurants, and one of the nation's largest farmers' markets.
It's also characterized by a diverse economy. Major industries span everything from manufacturing and agriculture to tourism, health care, and wholesale distribution.
Nestled in rich farmlands, Ephrata businesses are thriving. And Internet marketing can help take your already successful business to the next level.
If you'd like to speak with an Internet marketing specialist about your Ephrata business, you can reach us at 888-601-5359.
What is Internet marketing, and how does it work?
Internet marketing helps you optimize your web presence, reach more customers, and generate revenue using a number of online platforms.
No matter your industry, Internet marketing can increase your online authority, drive traffic, and generate revenue for your Ephrata business.
Common Internet marketing strategies include:
Search engine optimization (SEO) is the process of improving your website with a series of strategies so that it will rank higher in search engine results pages.

Pay-per-click advertising (PPC) is an ad platform that allows you to advertise your Ephrata business in search engines.

Content marketing allows you to share your most important information with your target audience and attract them with specific keywords.

Link building can help you become an authority in your field.

Web design is important because your website is often the first impression customers will have of your business.

Web development creates a strong structure for your website.

Social media marketing (SMM) allows you to share business and product information with your customers on platforms like Facebook, Twitter, Instagram, and more.

Reputation management will keep your reputation clean even if your Ephrata business suffers a bad review.
Using these strategies, your business can attain new levels of growth, beyond what you ever could with traditional channels. Customers will enjoy an improved online experience, and you'll benefit from more qualified leads and conversions.
If you're looking to improve the effectiveness and reach of your company, Internet marketing is a great option. Internet marketing allows you to reach a wider audience and increase awareness of the products and services you provide.
With Internet marketing, you can help customers find you when they're actively looking, then explain who you are, what you offer, and why they should choose you over your competitors.
Some of our client Successes
Who uses Internet marketing in Ephrata?
Astro Machine Works Inc. provides custom machinery and precision parts to the area's top regional and national companies.
We've worked with Astro to implement SEO and PPC campaigns designed to build brand awareness and improve search engine rankings.
Since partnering with WebFX, the company has seen organic search engine traffic increase by 315% in just over 3 weeks.
We're proud to work alongside Astro Machine Works Inc. to deliver exceptional value to customers!
WebFX can help your Ephrata, PA business
Interested in finding out more about how WebFX can help your Ephrata, PA business increase traffic and revenue online? We've worked with hundreds of businesses across PA, and we're located just an hour from Ephrata in Harrisburg.
Contact us today to learn more. We'd love to hear from you!
Call 888.449.3239 or contact us online today to see how WebFX can improve your online performance.