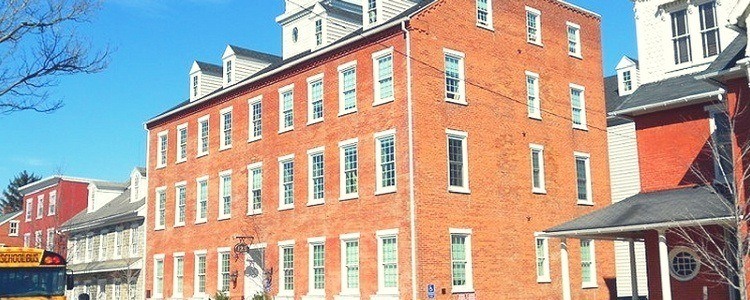 Internet Marketing for Lititz, PA
Voted America's coolest small town, Lititz is brimming with fun for the whole family.
Not only does Lititz boast unique scenery and beautiful historic buildings, it also features a number of colorful eateries, coffee shops, and old-fashioned ice cream parlors. Foodies can twist their own pretzels at Julius Sturgis Pretzel Bakery and get their chocolate fix at Wilbur Chocolate Company's museum.
Just down the road, Lititz Spring Park is a haven for nature enthusiasts, looking to relax and unwind while taking in local sights.
In addition, Lititz is home to hundreds of booming independent and corporate businesses, and the local workforce has a reputation for strong ethics and dedication. This makes it a great environment for businesses looking to grow.
If you're looking to attract more customers to your Lititz business, Internet marketing can help position your company as industry leader and convert more website visitors into loyal customers. Keep reading to learn how, and give us a call at 888-601-5359.
What is Internet marketing?

Internet marketing is a proven, cost-effective way to drive results for your Lititz business. Using a variety of online channels, Internet marketing allows companies to expand their reach and generate more leads.
Eight of the most common forms of Internet marketing include:
Used on their own or in combination, each of these strategies will help position your company as a leader in the minds of potential customers. In addition, many of them allow you to interact directly with customers by providing them with valuable content.
When it comes down to it, Internet marketing allows companies to develop more personal relationships with customers at a fraction of the cost of traditional advertising methods.
Some of our client Successes
Who uses Internet marketing near Lititz?
Located in Lititz, Woodstream Corporation manufacturers more than 2,500 unique products that service the Lawn and Garden, Birding, Pet, Rodent Control, Hobby Farm, and Animal Control markets. The company maintains an impressive brand portfolio that includes Victor Pest, Havahart, and Safer Brand.
When Woodstream wanted to optimize its online presence, it turned to WebFX. We've worked with Woodstream to implement a custom Internet marketing plan that includes search engine optimization (SEO), pay-per-click (PPC) advertising, social media monitoring, and link building.
Since partnering with WebFX, Woodstream has experienced increased website traffic, brand awareness, and revenue. We've also helped to grow social engagement and foster online interaction, turning interested website visitors into raving fans.
WebFX can help your Lititz, PA business
At WebFX, our experienced team of Internet marketing professionals is ready to partner with your Lititz business. We work with hundreds of companies across the state of Pennsylvania, and we understand what it takes to deliver results for your Lititz business.
Ready to start marketing your business online? Contact us today to create a customized Internet marketing plan for your Lititz, PA business. We'd love to partner with you!
Call 888-601-5359 or contact us online today to see how WebFX can improve your online performance.