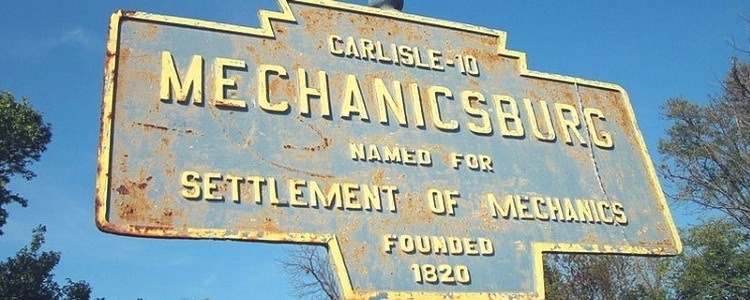 Internet Marketing for Mechanicsburg, PA
With the motto, "A Good Place to Live," Mechanicsburg's small-town charm attracts both residents and visitors.
The downtown area features a number of mom-and-pop restaurants and shops, as well as art galleries and other attractions to explore. In addition, Mechanicsburg is home to several Pennsylvania Railroad sites and historic buildings, making it a history buff's dream.
Whether your business is one of these visitor favorites or one of the many others within town limits, WebFX can help you grow with Internet marketing. Keep reading to find out how you can generate more leads and revenue online, and give us a call at 888-601-5359.
What is Internet marketing?

Regardless of your industry or the size of your company, Internet marketing can generate results for your Mechanicsburg business.
Eight of the most common forms of Internet marketing include:
Used on their own or as part of a larger marketing strategy, these online initiatives can propel your business to new heights.
How can Internet marketing help your business grow?
Internet marketing is a cost-effective way to expand your reach without exhausting your resources.
By maintaining a presence online, Internet marketing helps you increase brand awareness and reach new customers when they're actively looking.
In addition, Internet marketing strategies allow you to target qualified leads, helping you attract and convert more customers. Sharing valuable content online is also a great way to demonstrate your worth to potential clients, and it establishes your company as a frontrunner in your industry.
Some of our client Successes
Who uses Internet marketing near Mechanicsburg?
A 501 (c)(3) non-profit organization, the Pennsylvania Emergency Health Services Council (PEHSC) serves as an independent advisory body to the PA Department of Health and other agencies on matters related to Emergency Medical Services.
When PEHSC wanted to redesign their website, they turned to WebFX. We worked with PEHSC to launch a new website that is both professional and user-friendly.
In addition, we implemented a content management system (CMS) that has streamlined the back-end management of their website and made it easy for them to provide useful information to their visitors.
We're proud to work alongside PEHSC to help them improve the quality of emergency health services throughout the Commonwealth.
WebFX can help your Mechanicsburg, PA business
At WebFX, our experienced team of Internet marketing professionals is ready to partner with your Mechanicsburg business. We work with hundreds of companies across the state of Pennsylvania, and we're located just under 30 minutes from Mechanicsburg if you want to meet in person!
Ready to start growing your business online? Contact us today to launch a custom Internet marketing plan for your Mechanicsburg, PA business. We're excited to hear from you!
Call 888-601-5359 or contact us online today to see how WebFX can improve your online performance.