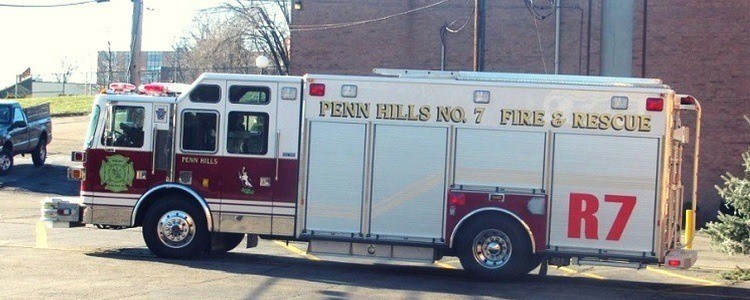 Internet Marketing Services for Penn Hills, PA
Home to the historic Longue Vue Club and Golf Course, Penn Hills is the second-largest municipality in Allegheny County.
Often called "The Millionaires' Club," the exclusive venue stands out from the surrounding Penn Hills neighborhood.
But just under a 30-minute drive from Pittsburgh, Penn Hills is full of untapped potential. Now more than ever, your business can make a difference in the Penn Hills community.
At WebFX, we've worked with companies just like yours to drive traffic to their websites and increase their overall revenue. So if you're looking to improve the online presence and reputation of your Penn Hills business, we can help. Keep reading to learn more, and contact us at 888-601-5359.
What is Internet marketing, and how does it work?

Internet marketing uses a number of online channels to grow your web presence, increase leads, and generate revenue.
Regardless of the size of your company, Internet marketing is a proven way to get results for your Penn Hills business. And you will reap the benefits of greater online authority.
Here are some of the most common forms of Internet marketing:
These strategies can help your business attain new levels of growth, beyond what you ever thought possible. Customers will enjoy an improved online experience, and you will experience increased traffic and conversions.
Some of our client Successes
Who uses Internet marketing near Penn Hills?
When Cleveland Brothers, the largest Cat dealer in PA, wanted to improve their award-winning website and consolidate content management efforts, WebFX rose to the challenge.
The project focused primarily on maximizing conversions and streamlining the operations of Cleveland Brother's four other divisional websites into a cohesive brand experience.
To achieve better product promotion and seamless integration with existing Caterpillar offerings, our team of interactive experts revamped the structure, interface and core technologies previously used on their site.
With the launch of the Cleveland Brothers website, the company requested a redesign of their existing corporate intranet. Our team delivered a sleek and organized interface that makes it easy for Cleveland Brothers employees to find information.
From large initiatives to short notice projects, WebFX is dedicated to delivering the same level of support Cleveland Brothers expects from employees.
Contact WebFX to find out more
At WebFX, our team of SEO managers, PPC specialists, and SMM professionals is ready to get your Penn Hills, PA business the results you want. We work with hundreds of businesses across the state of Pennsylvania, and we're located just over 3 hours from Penn Hills in the state capitol of Harrisburg.
Are you ready to grow your business? Contact us today to create a customized Internet marketing plan that will help grow your Penn Hills business.
Call 888-601-5359 or contact us online today to see how WebFX can improve your online performance.