4 Digital Lead Generation Strategies That Drive Serious Results
If you want to grow your business online, you must invest in digital lead generation strategies to help you reach more people interested in your company. These strategies will help reach more people looking for your products or services.
On this page, we'll discuss four digital lead generation strategies you can use to grow your business. If you need help creating a digital marketing plan with the right strategies, call us today at 888-601-5359 to speak with a strategist about creating a custom marketing campaign.
Before we dive into 4 digital lead generation strategies you can use, let's go over what digital lead generation means for businesses.
What is lead generation?
Lead generation — and more specifically, digital lead generation — is the process of using inbound and outbound marketing to generate interest in a company and what that company offers.
Inbound marketing refers to marketing tactics that help people find your business when they're looking for something that matches what you offer. SEO and content marketing are examples of inbound marketing.
Outbound marketing refers to tactics that put your business in front of people when they're not looking for it, like TV or radio commercials.
With digital lead generation marketing strategies, you'll use a combination of digital channels to get people to engage with your business online.
The four strategies for digital lead generation discussed here are:
Search engine optimization
Pay-per-click advertising
Social media ads
Content marketing
Now that you know what digital lead generation is, we'll move on to some lead generation marketing strategies.
1. Utilize search engine optimization (SEO) to drive valuable traffic
Search engine optimization (SEO) is one of the best lead generation strategies for driving relevant traffic to your website. When you invest in SEO, you boost your website's ranking in the search results to drive more valuable traffic. It's an excellent strategy for helping your business grow.
How do I start using SEO?
One of the first steps to utilizing SEO is selecting your keywords. Your keywords will trigger your website to appear in relevant search results. If you want to attract the right leads, you must choose keywords that will drive valuable leads to your page.
You can find relevant keywords by conducting keyword research. Keyword research enables you to find key terms and phrases you can use to help your site appear before people interested in your business.
As you conduct keyword research, you'll want to focus on long-tail keywords. These are keywords that contain three or more words. These keywords are better for your SEO campaign because they drive more interested leads to your business.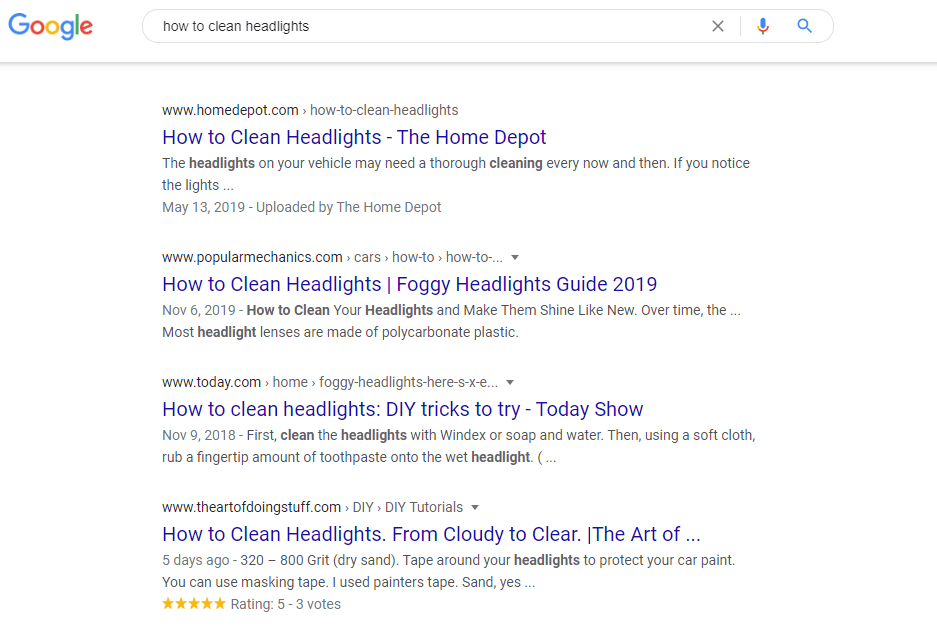 Aside from keyword selection, you'll also want to focus on other optimizations that improve your site's ranking. These optimizations include practices such as:
Improving page speed
Creating industry-relevant content
Improving user experience
Adding engaging visual elements
These are just a few of the many optimizations you can use to improve your website.
Why should I use SEO for digital lead generation?
Ninety-three percent of all online experiences start with a search engine. Many people start their online sessions by searching. With so many people utilizing searching to begin their experience, it's vital that you invest in SEO to get those leads to your page.
When leads are looking for a product or service, 80% of those shoppers research online first. People turn to search engines to help them find the right products, services, businesses, and information. If you want to reach these searchers, you must invest in SEO to get your website optimized to the top of the search results.
SEO is an excellent lead generation method that will help you boost traffic on your website. It will help you drive more relevant traffic that is searching with your specific keywords and phrases.
If you don't have the time to dedicate to building an active SEO campaign, WebFX can help. We have a team of 500+ experts that will bring their knowledge and expertise to help your business grow organically. Give us a call today at 888-601-5359 to speak with a strategist about creating a customized SEO campaign!
2. Invest in pay-per-click (PPC) advertising to help you attract leads that convert
If you're looking for one of the best digital lead generation tactics, look no further. Pay-per-click (PPC) advertising is one of the best lead generation strategies for attracting leads that convert. Ad clickers are 50% more likely to purchase than organic visitors.
How do I start using PPC advertising?
Similar to SEO, you'll start by selecting your keywords. Keyword selection is crucial to PPC. Not only does it determine where your ad appears, but it influences the cost-per-click (CPC) for your ad.
For instance, short-tail keywords are harder to rank for because they only contain one to two words. These phrases have high demand, so they require higher bid amounts. Short-tail keywords tend to attract more prominent companies with an exponentially larger funding account.
On the other hand, long-tail keywords have a lower CPC and are ideal for lead generation. Since they are more specific, fewer companies are competing for those keywords.
Imagine being a mid-sized hardware store competing against retail giants like Home Depot or Lowe's. While you may only be comfortable spending a few dollars for each click, these companies can afford to pay much more per click due to a larger budget.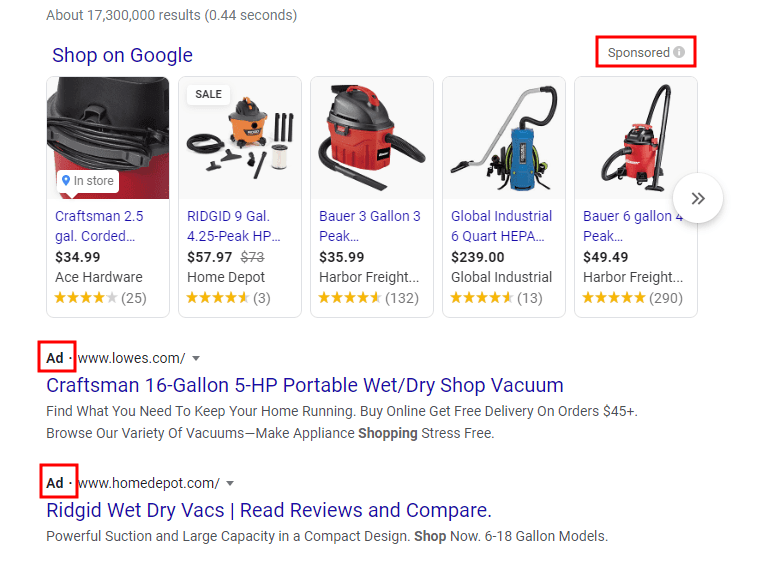 This part is where long-tail keywords come in as your bread and butter. These key phrases have far less competition due to their specific nature, which enables you to have lower bids. You can get more clicks for your budget, and therefore, more leads.
Once you have your keywords selected, you bid for your ad's placement. You set your maximum bid, which is the most you're willing to pay when someone clicks on your ad. Your maximum bid and quality score will determine your ad's placement in the search results.
As soon as you have your placement, you will launch your campaign.
Why should I use PPC advertising as a lead generation marketing strategy?
PPC is one of the most effective lead generation techniques for helping your business earn leads that are more likely to convert. These PPC ads are incredibly effective at attracting the right leads that want your products or services.
More than 45% of clicks go to the top three PPC ads. Many users can't even tell the difference between paid listings and organic results! This seamless blend of ads and organic results makes leads more likely to click on your paid listing.
The people who click on your ads are the most interested in your products or services, too. Sixty-five percent of all high-intent searches result in someone clicking on an ad. You're attracting people that are looking for the right product or service and are ready to buy.
3. Utilize social media ads to market more precisely to leads
Social media ads are great for online marketing lead generation and operate similar to PPC ads. Instead of waiting for people to search your key terms, you get your ads in front of people profiled as being most likely to like your products or services.
How do I start using social media ads?
Social media ads are relatively simple to set up and execute. There are numerous popular social media platforms you can use to reach valuable leads for your business. These platforms include Facebook, Twitter, Instagram, Pinterest, and LinkedIn.
Each platform has their setup for paid ads. You will need to investigate your platform to see what they offer for paid advertisements.
Let's take a brief look at the top three social platforms and their advertising capabilities.
Facebook
Facebook is one of the most refined platforms for social advertising with multiple ad format options. This platform has the most advanced targeting out of all advertising platforms. You can target people by location, job description, interests, browsing habits, and more.
If you invest in Facebook advertising, you will get the most out of your money. When you spend more on Facebook advertising, Facebook will know how to divide up your money better to help you drive the best campaign for your business. This efficiency means you can stretch every dollar to make it count.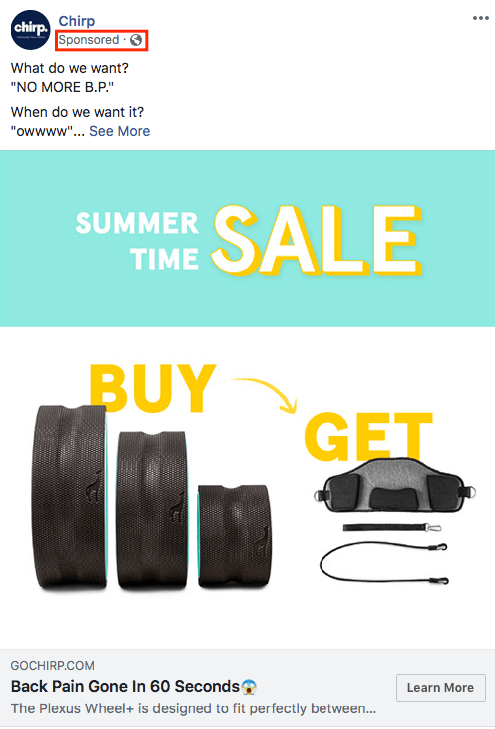 Instagram
Instagram is an image- and video-heavy platform. If you have visually appealing or eye-catching products, this is an excellent platform to use for advertising. This platform is also an excellent option for you if you're aiming to reach a younger demographic under 30.
You can use Instagram to market beautiful photos and videos of your products. These ads look similar to organic posts, which allows you to blend into a user's timeline. You can also use hashtags in your ad to garner more engagement and interest.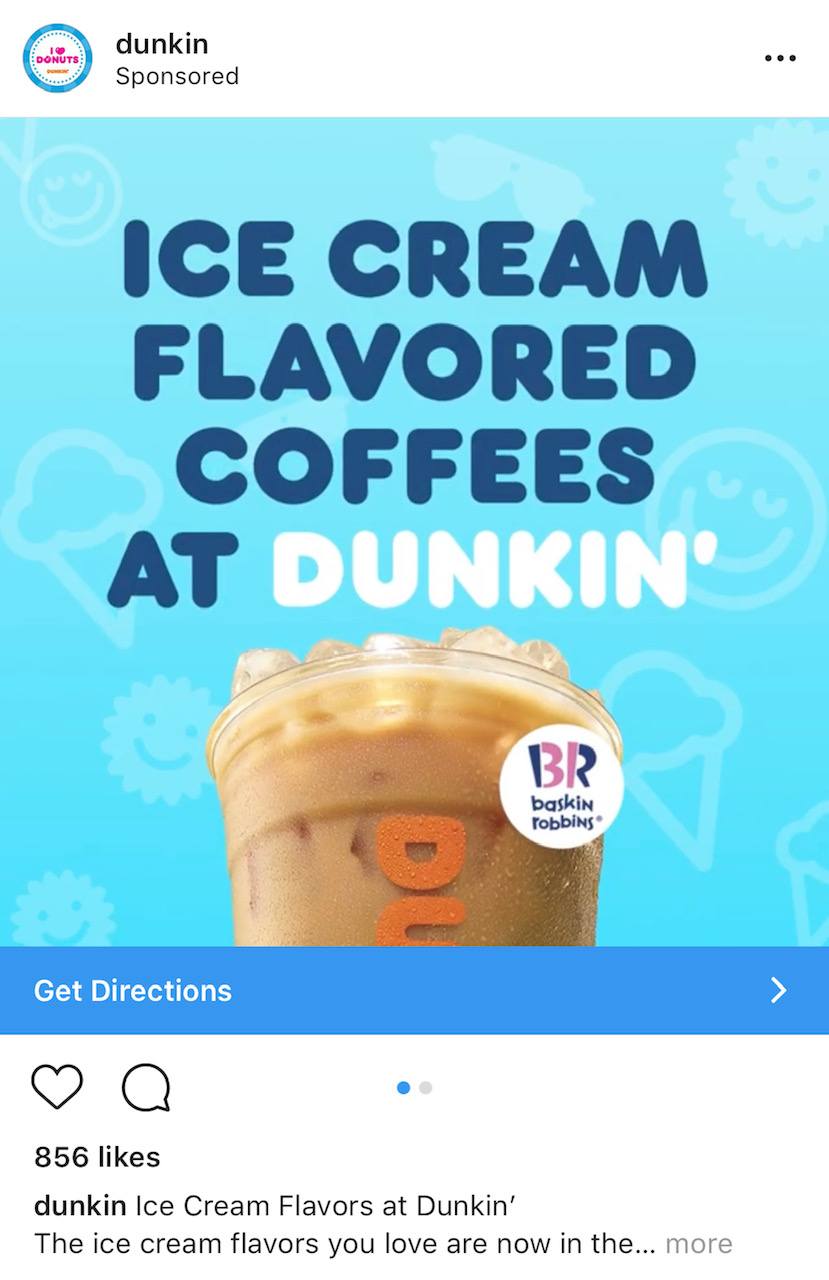 Twitter
Similar to Facebook, Twitter offers multiple ad formats to advertise to interested leads. You can promote your account or promote individual tweets from your account. These advertisements blend into the timeline to provide a seamless experience for users.
Twitter ads are great for engagement. Since Twitter prides itself on brevity, you must get to the point of your ad quickly. It forces you to focus on what's most important about your ad, which helps your audience see what's best about your product or service.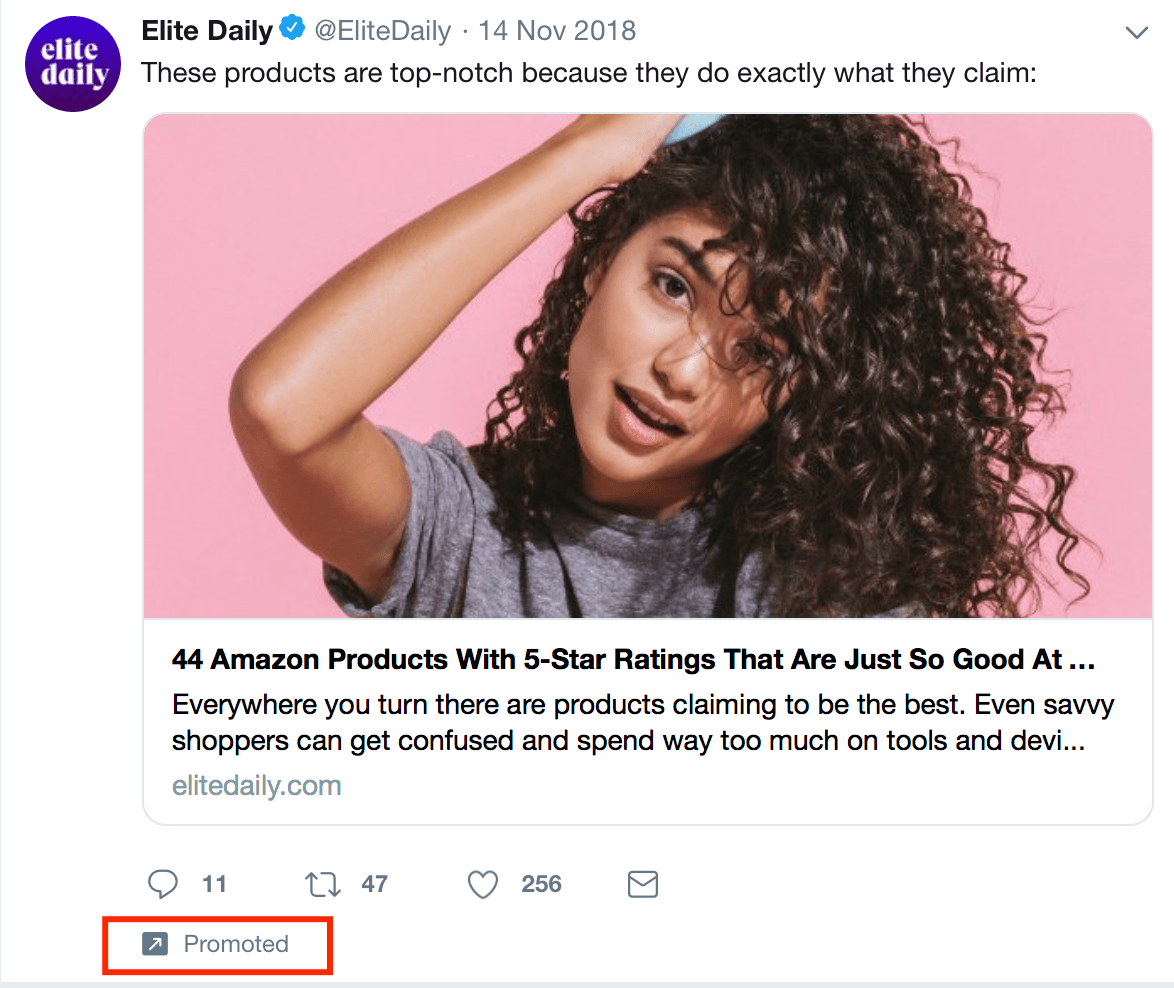 Why should I use social media ads for digital lead generation?
Social media, in general, has a substantial impact on consumers and the products they purchase. Seventy-four percent of people use social media when making a purchasing decision. Regardless of whether it's a paid ad or an organic post, social media influences what and when people purchase.
People spend a good chunk of online time on social media sites, too. The average user spends 28% of their Internet time on social media.
If someone is only online for 60 minutes, at least 15 minutes of that time focuses solely on social media. When you consider that the average search session is under one minute, spending 15 minutes on social media is a long time.
Social media ads can help you engage your audience on a more personal level. You can create personalized ads that resonate with them and get them to choose your business. It's one of the best lead generation methods for engaging your audience.
4. Invest in content marketing to help you boost leads on your website
Content marketing is a valuable lead generation technique for driving new leads by sharing relevant and informative content. When you invest in content marketing, you build your trust and authority by sharing your industry-related knowledge with your audience.
How do I start using content marketing?
If you want to start using this digital lead generation tactic, you must come up with content topic ideas. Keyword research can help you generate a list of ideas for content topics to help you get started on your content.
When you choose topics, focus on industry-related issues. You will drive better leads by staying focused on industry topics.
If a baker writes content about baking, they're going to attract leads that search for relevant baking topics. On the contrary, a bakery owner writing tips about plumbing won't attract the right leads because it's not connected to their business.
Once you have your topic, you can decide on the format. There are numerous content formats, including blog posts, videos, ebooks, and infographics. You'll want to use a variety of these formats to ensure that your content is fresh and new for your audience.
After you have your keywords and format, you're set to go! You can start writing, filming, or designing content to resonate with your audience. As you create your content, be sure to hit points of interest that matter to your audience.
If someone searches "how to make a pizza," they would expect to see the necessary steps on how to make a pizza.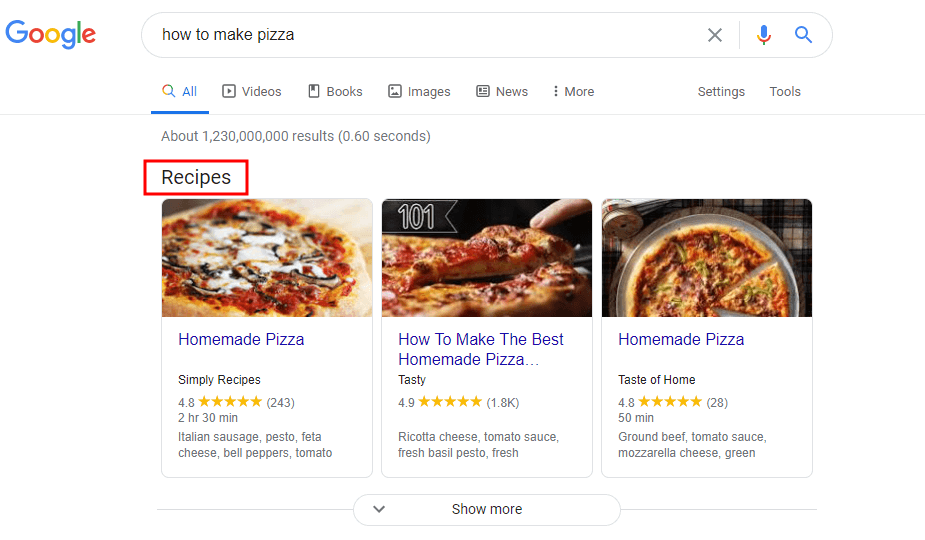 You would want to hit on every step in the pizza-making process, from making the crust to baking the pizza. It's essential that you provide your audience with all the information they need, so they remain on your page longer.
Content marketing is a valuable lead generation strategy for businesses looking to boost their website traffic and obtain new leads.
Why should I use content marketing for online marketing lead generation?
Content marketing generates 54% more leads than traditional marketing methods. This strategy is beneficial for generating leads that are interested in your products or services. Since you're creating tailored and informative content, you're more likely to attract people that are looking for a business like yours.
This strategy drives conversions, too. Businesses that use content marketing see six times more transactions than companies that opt out of the strategy. Content marketing helps you obtain more valuable leads that are more likely to convert.
Start using digital lead generation strategies today
Digital lead generation strategies provide your business with the opportunity to grow. By implementing these strategies, you'll reach more leads interested in your products or services. If you aren't sure how to get started with these digital lead generation tactics, WebFX can help.
We're a full-service digital marketing company with over 25 years of experience in lead generation. In the past five years, we've driven over 7.8 million leads for our clients. You can count on our team of experts to help your business grow.
If you're ready to start generating better leads for your business, contact us online or call us today at 888-601-5359 to speak with a strategist about creating a custom lead generation plan.