7+ Benefits of Google Business Profile That Drive Store Traffic
When it comes to search engines, Google dominates. That's why Google Business Profile (previously Google My Business) is an invaluable tool for companies. The numerous benefits of Google Business Profile not only maximize your online visibility but also increase your online and in-store traffic — and, in turn, your revenue.
Which features of Google Business Profile drive shoppers to stores, though? Keep reading to learn all about the six perks of Google Business Profile for companies. Or, get all the information you need by contacting us online or calling us at 888-601-5359 to chat with our award-winning strategists!
Independent research from Clutch has named WebFX the
top SEO company

in the United States.

Clutch has personally interviewed more than 250 WebFX clients to discuss their experience partnering with us.

Read More Clutch Reviews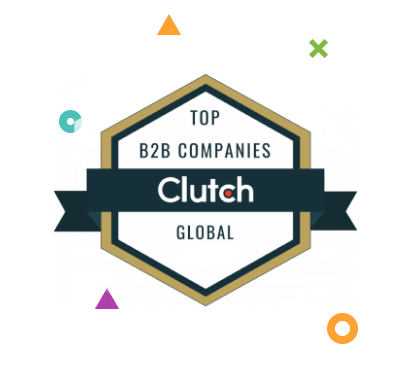 1. Posts
What encourages a person to visit your website or store? Curiosity.
Consumers often decide to visit a company's site once they're motivated to learn more about your brand or products. What better way to motivate shoppers to explore your website than by providing them with enticing information on your Google Business Profile page?
With Posts on Google Business Profile, you can do that.

Posts are a game changer for Google Business Profile. When you manage your Google Business Profile listing, you have the option to add and edit posts. These posts appear under your company's information. You can use this space to highlight offers, post updated news, or promote a new product or service.
When a customer reads your posts, they have more motivation to visit your website or store. Whether they want to stop-in to attend an event, pick up a product, use a limited-time offer, or learn about your company's newest accomplishments, posts can help you drive traffic to your online or physical store.
2. Company information
With Google Business Profile, your company earns a front-row seat in search results.
This feature is an immense benefit, as your business can provide shoppers with all the information they need. This information can range from offering users information on your restaurant's menu items or your flooring store's weekly hours.
All this data helps users make a decision — and fast.
Include as much information about your business as possible in your profile, from your phone number to your website URL. By adding these helpful details, you can convince users that your company is the perfect fit for their needs. That results in more traffic, leads, conversions, and revenue for your business.
3. Search visibility
Google prioritizes Google Business Profile profiles in search results — if they're relevant to the user.
Make Google Business Profile a priority in your digital marketing strategy, and you can increase your ranking in search results. For example, instead of appearing as the second result in Google Maps for the search, "restaurants in Gettysburg," you grab the top spot.
This benefit of Google Business Profile offers your company a perk, as well as your target audience.
Why? While Google doesn't share its ranking algorithm, it does emphasize that businesses that fully complete their Google Business Profile, as well as respond to reviews, often rank better in relevant search results.
Essentially, companies that make their Google Business Profile a helpful resource for users typically win.
Earn more traffic to your online or brick-and-mortar store by spending the extra time managing your Google Business Profile account. It can help you compete with other companies that have a Google Business Profile, as well as make it easy for users to contact and engage with your company.
4. Insights
When you use Google Business Profile, you have access to a diverse array of data. This information provides you with unparalleled insight into your target audience. With an additional, data-driven understanding of your site, you can maximize not only your store and website traffic, but also your purchase rates.

In your Google Business Profile account, there is a tab, labeled "Insight," that lets you analyze:
Business visibility
Engagement levels
Audience
Use this crucial data to see how audiences perceive your business. With this information, you can also actively work to update your profile to drive engagement and motivate shoppers to explore your company further — increasing your website traffic as a result.
5. Reviews
Shoppers, from consumers to business, depend on reviews.
That's why 80 percent of users credit online reviews for changing their mind about a purchase. Even as a consumer yourself, you probably look up reviews to see if a company and their product or service is worth your time and money.
If you use Google, the first reviews you — and other users — read come from Google Business Profile.

On Google Business Profile, not only can you encourage reviews, but you can also interact with reviewers them to maximize customer satisfaction. When you respond professionally to any negative or neutral reviews, it shows your audience that you're a problem-solver and care about your clients.
Make sure also to thank customers that share positive. When consumers encounter your Google Business Profile page and have this added information, they're likely to have more trust in your company and more interest in visiting your website or store.
6. Bookings
Bookings — it's one of the most talked about benefits of Google Business Profile. With Bookings, users can schedule an appointment with your business online. They don't have to call, text, or email your company, which saves your team time and streamlines client management.
While Bookings is only available to companies in the fitness or beauty industry, Google plans to make the feature open to other market sectors in time. If you're in the fitness or beauty industry, you must partner with one of Google's supported scheduling partners.
If you're eligible for Bookings, use it. This feature can help brick-and-mortar stores drive valuable, high-quality traffic that's ready to pay for your product or services. It also helps your company maximize its time, without sacrificing client satisfaction.
7. Chatting
As one of the most successful customer service channels — it has a 73 percent customer satisfaction rating — live chat is a tremendous benefit to companies today. That's why Google added a live chat feature to Google Business Profile.
With chatting, you can respond to private user messages in an instant.

This feature does require a dedicated team member, as you want to provide quick responses. It's a game changer for companies, though, as you can resolve the questions of hesitant shoppers and persuade them to come into your store or purchase your product.
If you decide to try chatting, do not share, request, or accept any sensitive content. A shopper's login credentials or payment information, for instance, should remain private and exchanged over more secure channels.
8. Cost
If you're a small business owner, you know how valuable it is to discover software and resources that help you market your business for free. That's why one of the best benefits of Google Business Profile is that it's free.
With Google Business Profile, you can add valuable information about your business that provides prospective clients with more insight into your company. You can shape the information that's being posted about your business on the Internet without worrying about racking up additional costs.
Why not use a marketing tool that can help improve your visibility on Google at no cost?
When you're developing your marketing and branding efforts, every dollar you invest in these tactics matters. When you can make use of free resources, your business can spend its money on other digital marketing strategies that will drive not only traffic but also sales.
Bonus Reading: What to Do If your GMB Listing is Suspended
Connect with more shoppers with Google Business Profile
Whether you're a midsize business owner or franchise owner, Google Business Profile is an essential tool in your digital marketing strategy. With its various benefits, from increase search visibility to improved user communication, you can improve your online and in-store traffic.
Need help with optimizing your Google Business Profile? Partner with WebFX, a leader in search engine optimization (SEO). With more than 25 years of experience, plus a proven track record of increasing client revenues, we can help your company succeed.
Call us at 888-601-5359 or contact us online to learn more!